Places to Visit in Ukraine
Kyiv
There are a lot of places to visit and have a great time alone or with friends and family. Almost every day there are some activities, festivals, exhibitions, workshops and more in this city. The most famous festivals are held in Art Zavod Platforma. There is a huge clothing store with more than 40 different food trucks. Also, there is a special movie area where you can watch movies. There is also a separate area where you can just chill, have a drink, listen to music or dance there.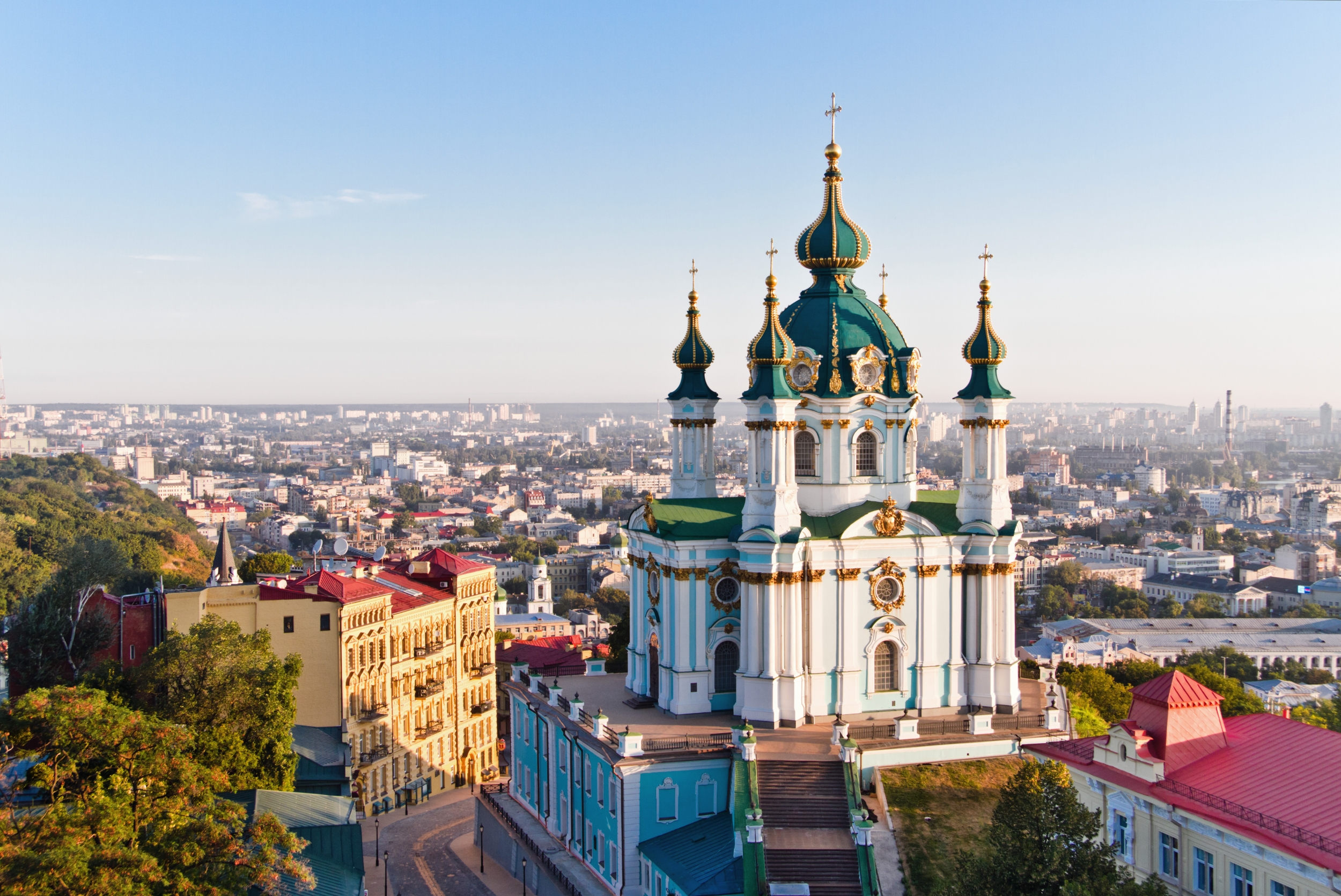 Definitely make a must-see list such as Kyiv-Pechersk Lavra - Caves Monastery, Andriyivski Uzviz, where you can find a lot of souvenirs and Ukrainian folk art, Motherland monument with World War II museum. If you want some adventure, you can make a Chornobyl tour which is around 100 km away from Kyiv. There is a shuttle which will take you to this abandoned city.
 As Ukrainian people like to have fun, you won't get bored for a second. The most popular place among youth is Arena City night clubs, Avalon, Lift and B-52.
Lviv
Lviv shares borders with Poland. This city can impress you with its architecture. Colorful buildings, old streets and local flavour will blow your mind. You can easily get a cab from the train station to the city centre and book your accommodation in one of the hotels or use Airbnb.
Here are some must-see places in Lviv: The very heart of Lviv is called old town which is full of small and cute cafes, smiling people and old times spirit in the air.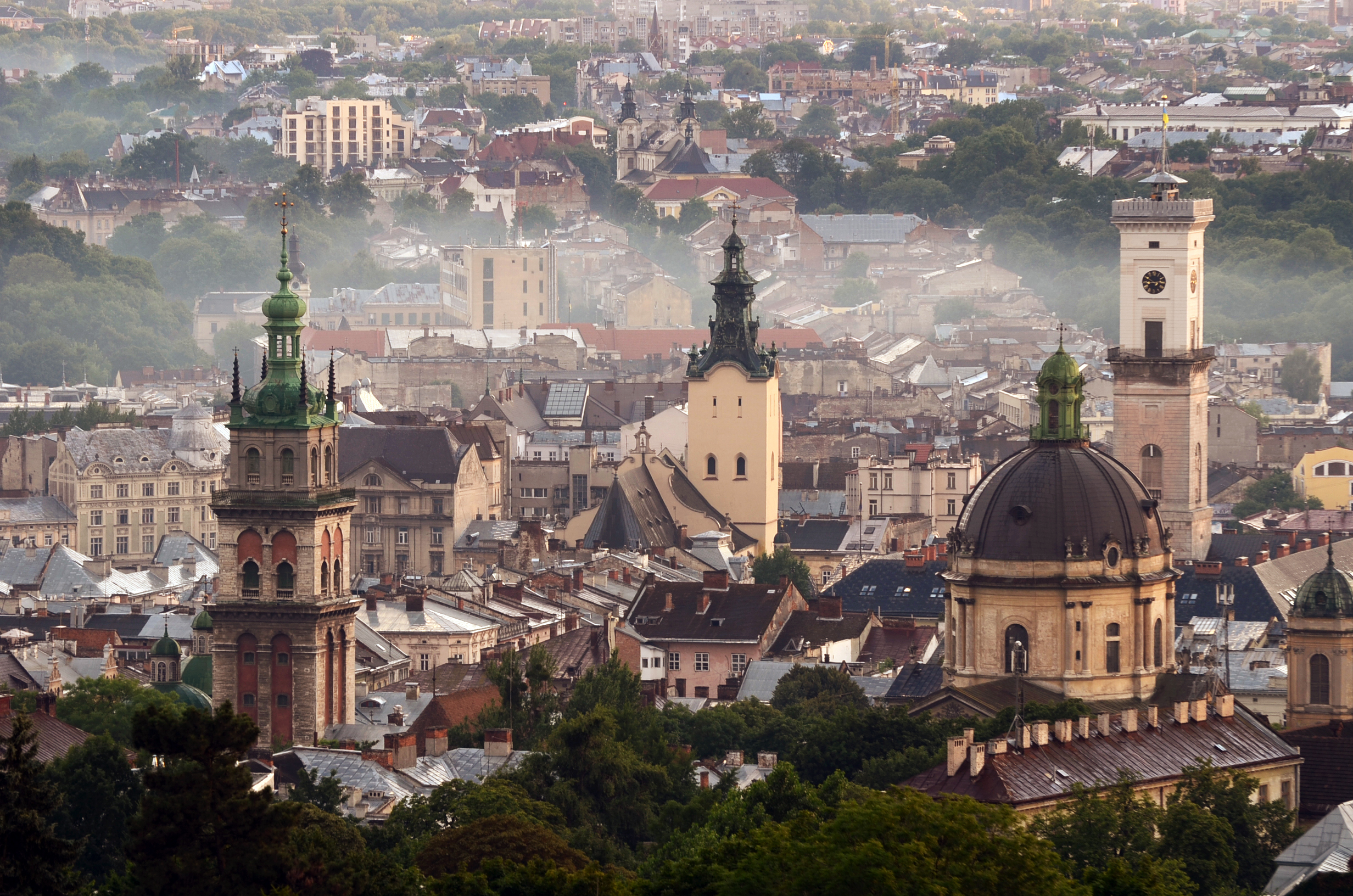 The second place is Lychakiv Cemetery. It is very old and full of amusing monuments. Only the elite artists, scientists, politicians are buried in the cemetery. The best architects were invited to create a monument for these people and over time, they just turn the cemetery into a real museum. You can get there by cab or taking the number 7 tram from the city center.
The third place is Lviv High Castle. You need to climb up to the mountain (There are stairs and a pretty nice walking area among trees) in order to see that great city view.
When you are done with the city tour, you must visit one of the most famous cafés Kryyivka (Underground Bunker). As soon as you call out the patriotic slogan "Slava Ukrayini!" meaning "Glory to Ukraine", the door is opened by a stern-looking watchman, who offers you a shot of medovukha. There are military accouterments and portraits of soldiers decorating the walls. Food is served in original tin army pans. It is an atmosphere that will take you to those days when Ukrainian insurgents lived underground and fought against the invaders of their country.
Odesa
This city is claimed as the capital of humour. Here you can feel the sea breeze, take a sunbath, swim, drink, eat have fun and enjoy the architecture around the city. After leaving the train station, just take a cab, leave your luggage to your hotel and explore this fabulous city.
There are some must-see places in Odesa: Potemkin Stairs is one of the most famous Odesa sights. Its gigantic structure is a symbolic front door to the city. 
Visit the Cossack village of Marinovka which is only 30 km from Odesa. You can experience the beautiful landscape of endless fields there. Also, you can enjoy a warm welcome from the locals as they present you with traditional appetisers from the region.
Kharkiv
Kharkiv was the capital in 1917, replacing Kyiv, during the Soviet period. It became the center for education, research, and technology. You definitely need to visit Metallist Stadium there. The atmosphere in Metallist Stadium is amazing and the customer service is worth it.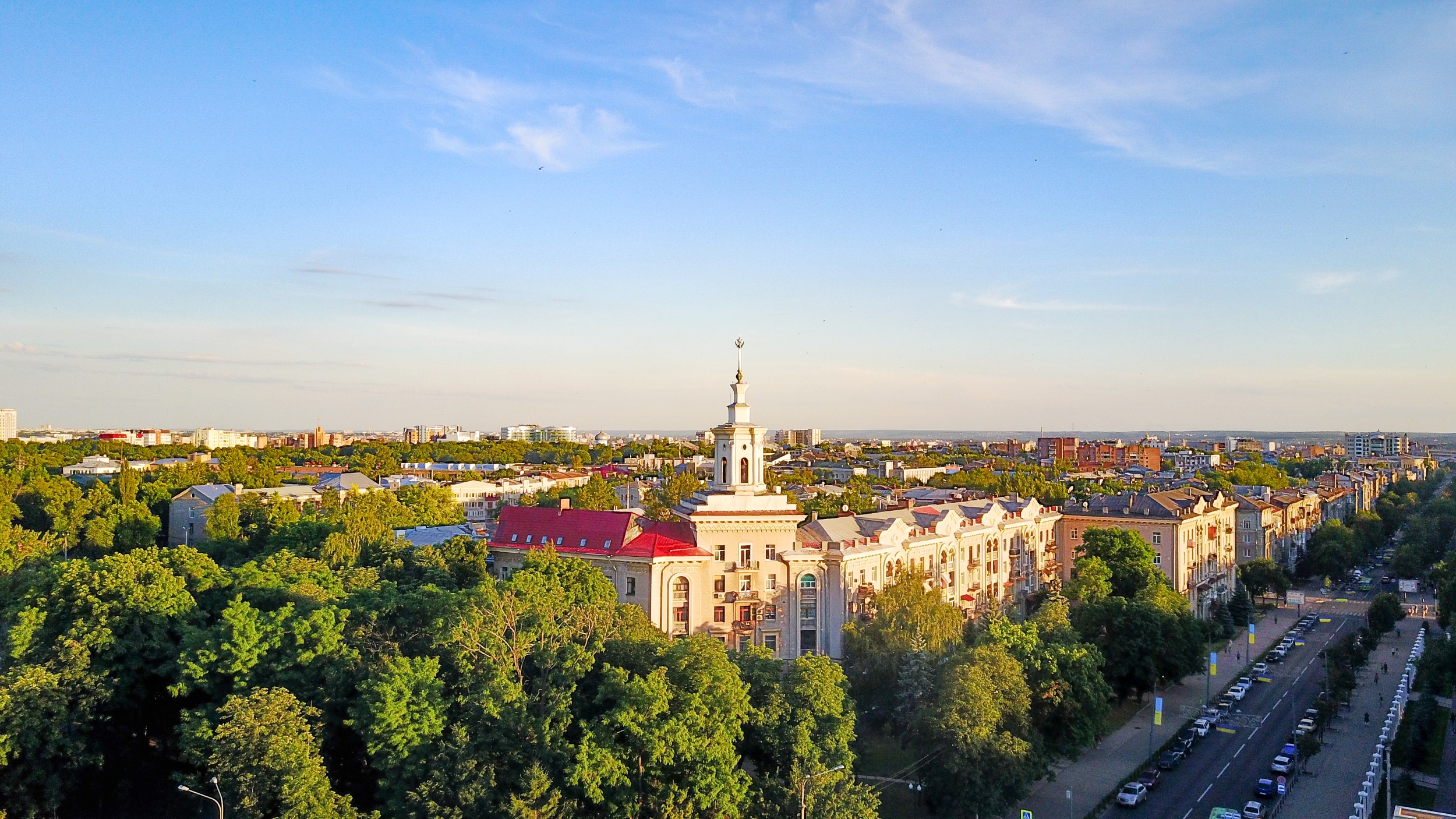 Another place to visit in Kharkiv is Central Park of Culture and Rest which is the best theme park in Ukraine and also one of the best in Europe. 
Zaporijya 
Zaporijya is located on both sides of the Dnieper River. It is the fourth largest industrial center in Ukraine. The first tourist attraction is the Khortytsia National Reserve, one of the Seven Wonders of Ukraine. It is the largest river island in Europe stretching for 12 km along the shores of the Dnipro River.
The second most famous touristic attraction in Zaporijya is Dnipro Hydroelectric Station (1927-1932). The dam of the station stretches for 1.3 km across the Dnipro and connects its right and left banks.
Being a metallurgy and metal processing city, Zaporijia has a lot of museums such as The Museum of Retro Cars "Faeton". The main exhibits of the museum are 22 cars produced in the 1930s-1960s ("Dodge", "Willis", "Ural-ZiS", ZiS-5, ZiS-6 (Katyusha) and others). In addition, you can see old weapons, equipment, military uniforms, badges, motorcycles, and a lot of other interesting collections there. 
Traditional Ukrainian Dishes
Across the country, you can have various kinds of food both for carnivores and vegetarians. You can see a lot of Italian, Asian, Turkish and of course Ukrainian restaurants. There is a small list of places where you can find Ukrainian tastes: Puzata Hata, Zdorovenki buli, Katyusha varenichna, and Public Cafe. Be sure to try traditional dishes before you leave:
Borsch
Borsch is a beef and vegetable broth that comes in dozens of varieties.
Varenyky
They are small boiled dumplings made with rolled dough and filled with a special type of potato and cheese or some other filling such as cheese, meat and almost always with sour cream.
Kotleta po-kylvsky
It is a chunk of boneless chicken stuffed with butter. After that, it is seasoned, floured and deep-fried.
Besides, there are other restaurants where you can find international food such as pizza and sushi.
Check out this restaurant list for international food in Ukraine:
Tiger, Mister Cat, Eurasia, El Kafa, Chaikhona, Salateria.
Transportation in Ukraine
The transport system in Ukraine is pretty cheap and Uber is very common in big cities. If you land in Boryspol Airport, the best option would be to take the train right next to the terminal. It costs only 80 UAH. You can reach the main station from the terminal.  
You can use Uber or Uklon (Ukrainian version of Uber, but a little bit cheaper). Also, you should definitely use the subway in Kyiv as the old stations are painted in art. You can spend almost 30 minutes just watching the paintings on the wall.
Here let us give you an interesting fact. The world's deepest subway station is Arsenalna, which is on Sviatoshynsko-Brovarska Line and its depth 105.5 m.
Accommodation in Ukraine
You can find a lot of hotels and hostels around the city, but the most common accommodation is to rent apartments daily. You can use Airbnb or Couchsurfing. Airbnb is very trustable in Ukraine. You will get everything you need. Some owners even offer the pick-up service from the airport or train station. You can talk about all the important details before your arrival with the owner.
Things you need to know before going to Ukraine:
Cyrillic alphabet: All signs on the street are in Cyrillic alphabet, so try to have an accessible translator or vocabulary next to you.
Cold winter: There are really snowy and severe winters in Ukraine, the temperature can go down to -15C, so don't forget to take your gloves with you.
WC: If there are no public WC around, you always can use any restaurant's WC out of charge.
Passport: Your passport must be valid for the length of your stay.
Holidays in Ukraine
1 January: New Year's Day - On New Year's Eve (31st December):  New Year's holiday in Ukraine will give you a wonderful opportunity to go on an extraordinary journey if you attend folk festivals and national events. 
6 January: Only in Ukraine, this holiday is celebrated just like in the days of distant Slavic ancestors.
19 January Epiphany:  People gather up together and go swimming in the iced water. 
9 May Victory Day: Streets and houses are decorated with balloons and flowers on this day. It is a day to honor the memory of Great Patriotic War heroes with a parade on the main street Khreschatik.
Easter: Easter is associated with many interesting customs and traditions: colored eggs and special bakery products – paski, greetings, and religious ceremonies.
Holy Trinity Day: It is often called Green Sunday in Ukraine. All the houses are decorated with branches, flowers, and fragrant herbs. 
The 24th of August, Independence Day of Ukraine: It is not just a tribute to tradition but the opportunity to prove the power of patriotism. Festivals and concerts are held on every corner of the country for the Independence Day. Fireworks are a big part of the celebration. 
Emergency Numbers
Currently, there are several emergency numbers in Ukraine:
101: Fire brigade
102: Police
103: Ambulance
104: Gas service
Besides, 112 is for all types of emergencies such as fires, gas accidents, medical and police emergencies.