Hamburg is the second most populated city of Germany after Berlin, with a population over a million and a half. The city is the largest port city of Germany and it's connected to the North Sea by the Elbe River. Hamburg is a city of canals and has more bridges than Amsterdam and Venice combined. 
Hamburg has always been a significant center of culture and economy of Northern Europe throughout its course in history. Now, the city attracts millions of tourists annually with its vibrant culture, amazing historic attractions and worldwide cuisine.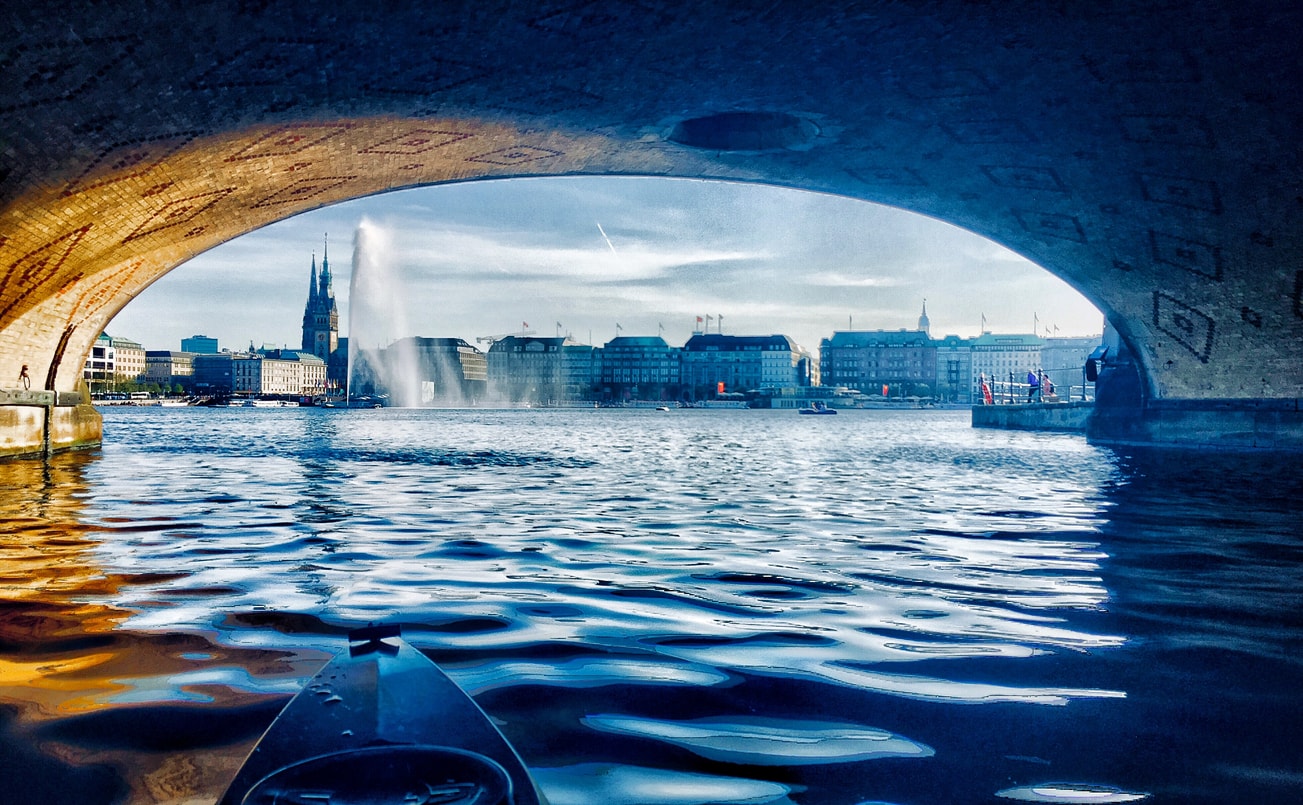 General Information About Hamburg
| | |
| --- | --- |
| Country: | Germany |
| Region: | Northern Germany |
| Area: | 755.22 km2 |
| Language: | German |
| Average temperature: | 8.5 °C |
| Climate: | Humid Continental Climate |
| Vegetation: | Birch and Beech Trees  |
| The difference between GMT: | GMT+2 |
| Telephone Code: | +49 |
| Currency: | Euro |
| Socket Type: | Type F |

How to Get to Hamburg?
Hamburg is one of the most popular destinations of Northern Europe with amazing cultural and historical attractions. Pegasus Airlines offers direct flights to Hamburg from İstanbul, Antalya and Ankara.
The flight duration to Hamburg from İstanbul is 3 hours and 15 minutes.
The flight duration to Hamburg from Antalya is 3 hours and 50 minutes.
The flight duration to Hamburg from Ankara is 3 hours and 30 minutes.
You can buy your direct flight tickets to Hamburg from İstanbul, Antalya and Ankara from here.
Transportation from Hamburg Airport to City Center
Hamburg Airport is located 13 kilometers away from the city center. You can get to the city center by public bus, train, taxi and car.
392, 28, 292, and night line 606 connects the airport to the different parts of the city. You can click here to check their timetables and routes. The site is available in German.
You can get to the main railway station of Hamburg from the airport with "S1 S-Bahn" train line. The trip takes 25 minutes and the train departs with 10 minutes intervals. 
There are also many taxis available in the airport 24/7. The trip to the city center from the airport approximately costs 25 Euros (2019). You can also enjoy the city with a rental car. Pegasus Airlines car rental service has great offers for a comfortable trip.
Public Transport in Hamburg
The city has an extensive public transportation network with public buses, trains, subway, ferries and taxis.
You need to buy a rechargeable card in order to public transportation. The cards are available in almost every station and kiosk. The city also offers special tourist cards with varied prices and durations. In order to learn more about the card and its offers, you can click here. The site is available in English and German.
Taxis are another way of transportation in Hamburg. Trains and subways are the most frequently used means of public transport in Hamburg and they are complemented with public buses and ferries. The city also offers night buses with one hour intervals. You can check timetables and routes of each of them from here. The site is available in English and German.
Best Time to Visit Hamburg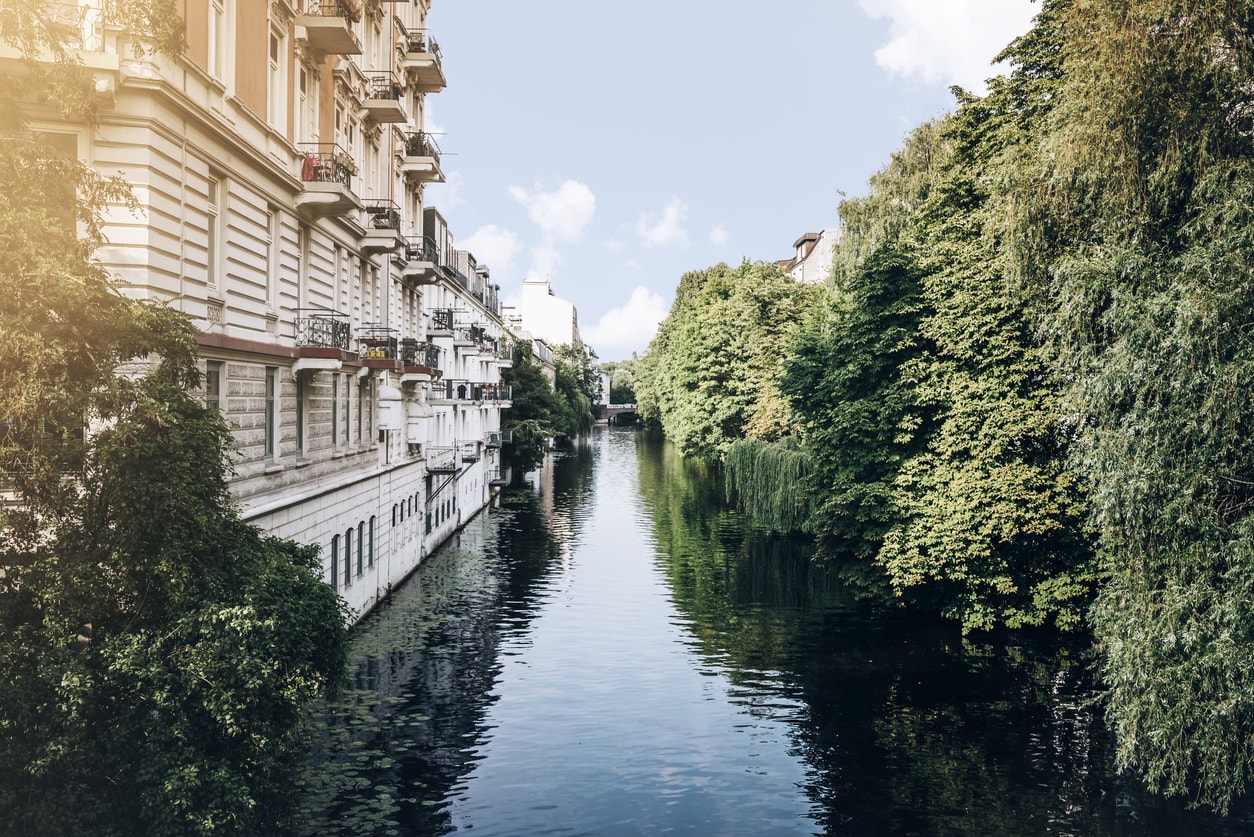 Hamburg has a humid continental climate with a high chance of rain throughout the year. The winters are cold and snowy, summers are warm and rainy. The hottest month is July and the coldest month is January. We suggest you to visit Hamburg during late spring or early autumn since the weather is pleasant and more welcoming. It is also recommended for you to enjoy Hamburg at least three to four days.
Festivals in Hamburg
Dom Festival (March, August, November)

Japanese Cherry Blossom Festival (May)

International Fireworks Show (August)

Reeperbahn Music Festival (September)

Elbjazz Festival (May, June)
Places to Visit in Hamburg
Hamburg is the largest city of Germany after Berlin and its special location provides an important connection to the rest of Europe via sea. Despite being a major transportation and trade hub throughout history, the city always has always had its own style. Today, the city attracts millions of tourists annually from every part of the world with its unique modern landmarks. 
Hamburg City Hall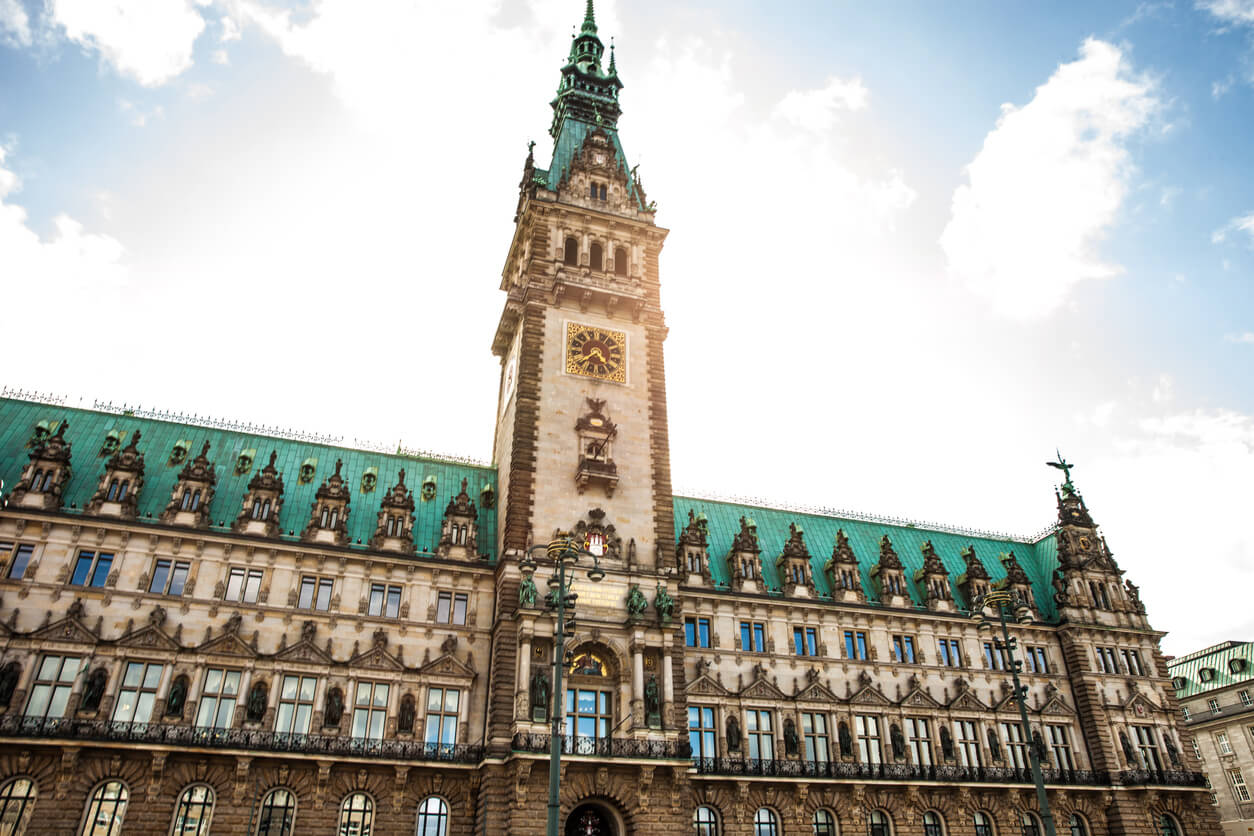 Hamburg City Hall was built in 1897 and is currently the seat of government in the city. The city hall is a genius architectural work and attracts millions of visitors every year. Hamburg City Hall is also famous for its Christmas markets.
Speicherstadt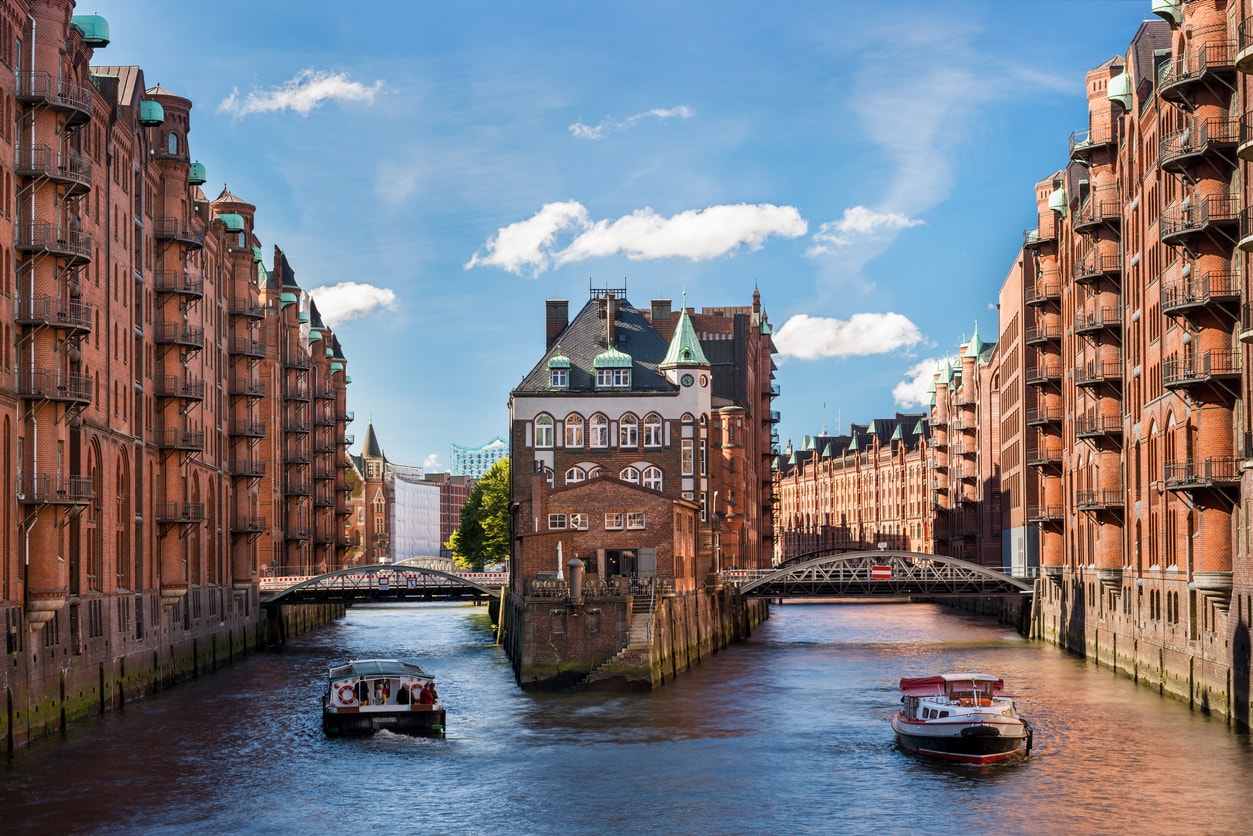 Speicherstadt is the largest warehouse district of the world and is made with oak logs. The district is a must-see place in Hamburg and is on the UNESCO World Heritage List. Speicherstadt is located walking distance away from the city center.
St. Michael's Church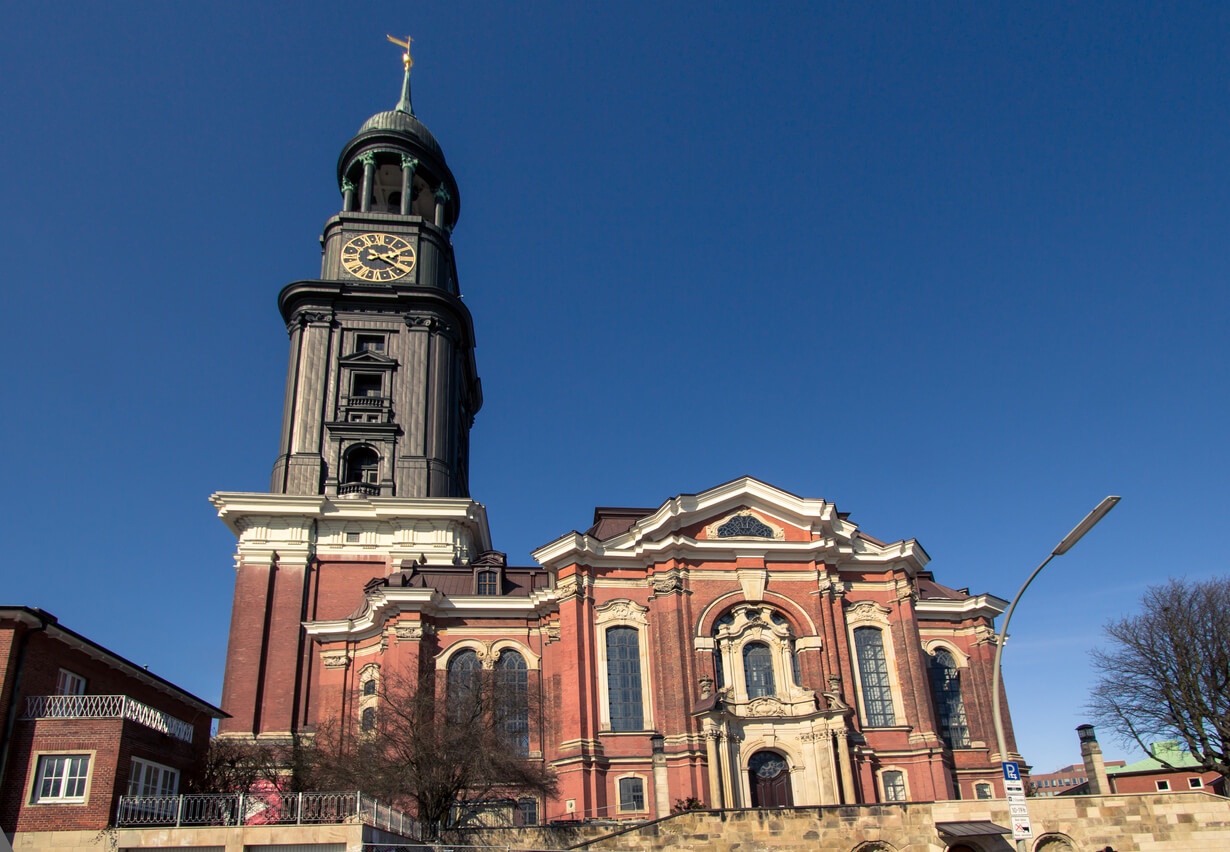 St. Michael's Church was built in 1625 on the banks of the Elbe River. The church is the iconic symbol of the city and considered as one of the best Protestant baroque churches. St. Michael's Church was heavily damaged in the Second World War and its renovations are still ongoing. The church is located walking distance away from the city center.
Elbphilharmonie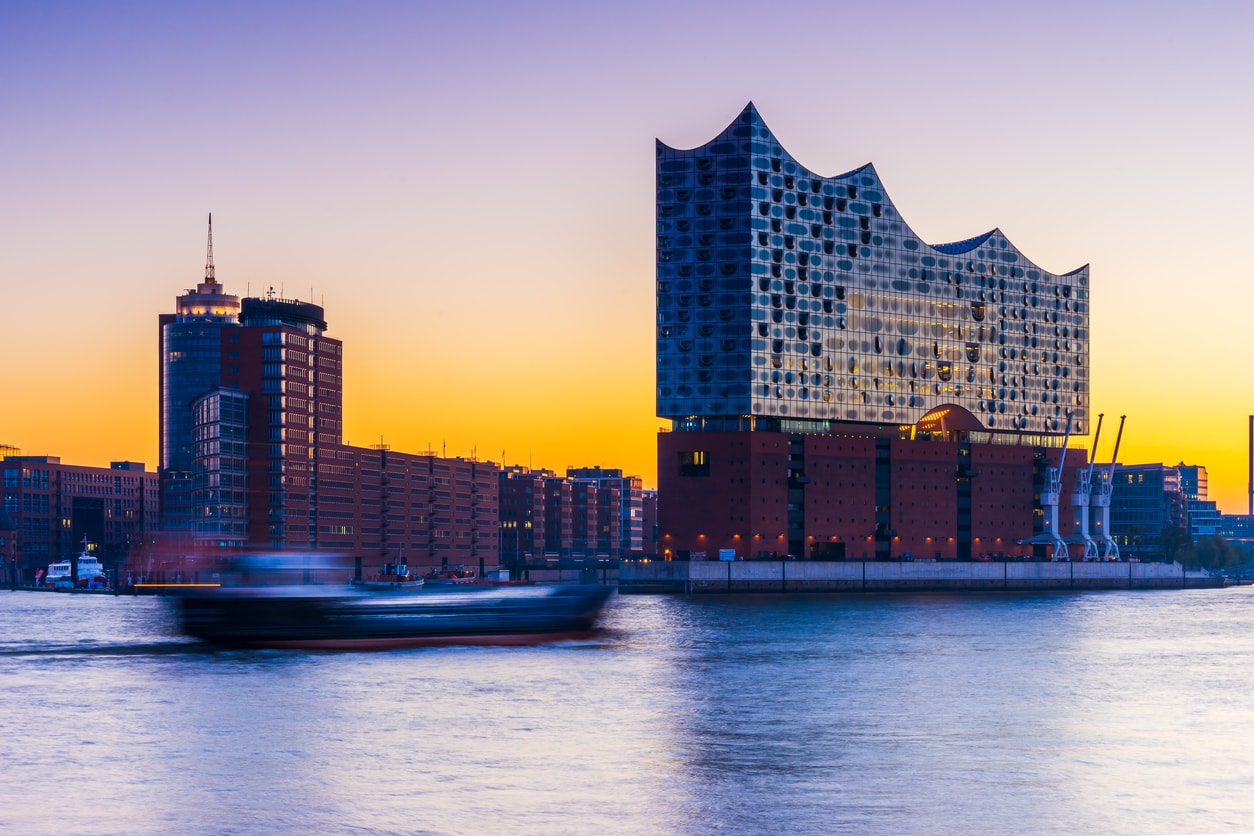 Elbphilharmonie considered as the acoustically most advanced concert hall in the world. The concert hall also regarded as one of the most sophistical buildings of the 21st century. "Elphi" is located walking distance away from the city center and entrance is free.   
Miniatur Wunderland
Miniatur Wunderland is the world's largest model railway and has miniatures of nine regions of the world such as Venice, Hamburg, USA, and Switzerland. Miniatur Wunderland promises a blast to its visitors and located walking distance away from the Elbphilharmonie. 
Where to Stay in Hamburg?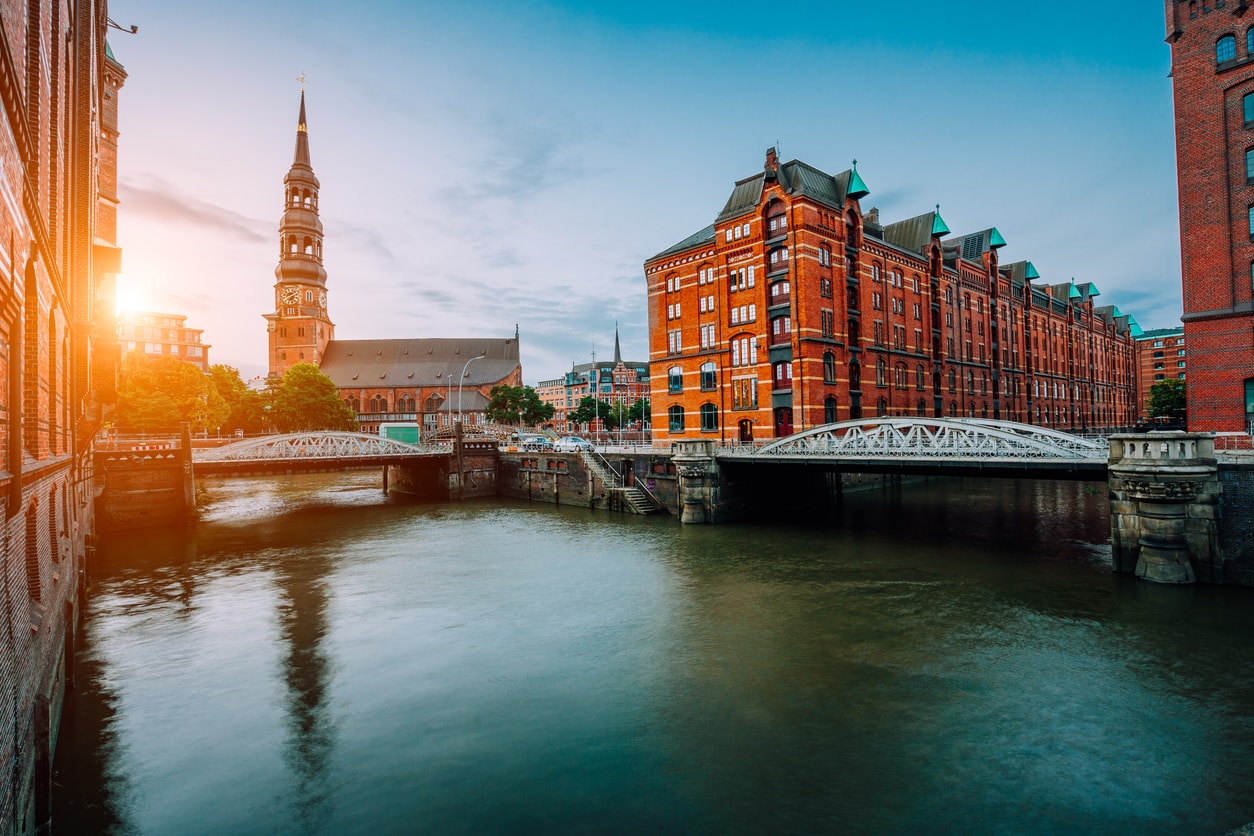 Hamburg offers a variety of accommodation options for its visitors ranging from international backpacker hostels to luxury hotels. 
If you want to enjoy Hamburg in a luxury hotel with beautiful scenery all around, Fairmont Hotel Vier Jahreszeiten offers the best experience possible. The hotel is located on the Neuer Jungfernstieg Street. 
If you are in Hamburg with a budget, St. George neighborhood has many great backpacker hostels and affordable hotels. The district is walking distance away from the heart of the city. 
If you are in Hamburg to enjoy its amazing nightlife scene, hotels in St. Pauli neighborhood would be the best choice for you. The district is filled with niche cafes, bars and pubs. Most of the hotels in St. Pauli are around Reeperbahn Street. 
The city also has interesting designer hotels that promise an enjoyable stay such as 25Hours Hotel Hafencity and HENRI Hotel.
What to Eat in Hamburg?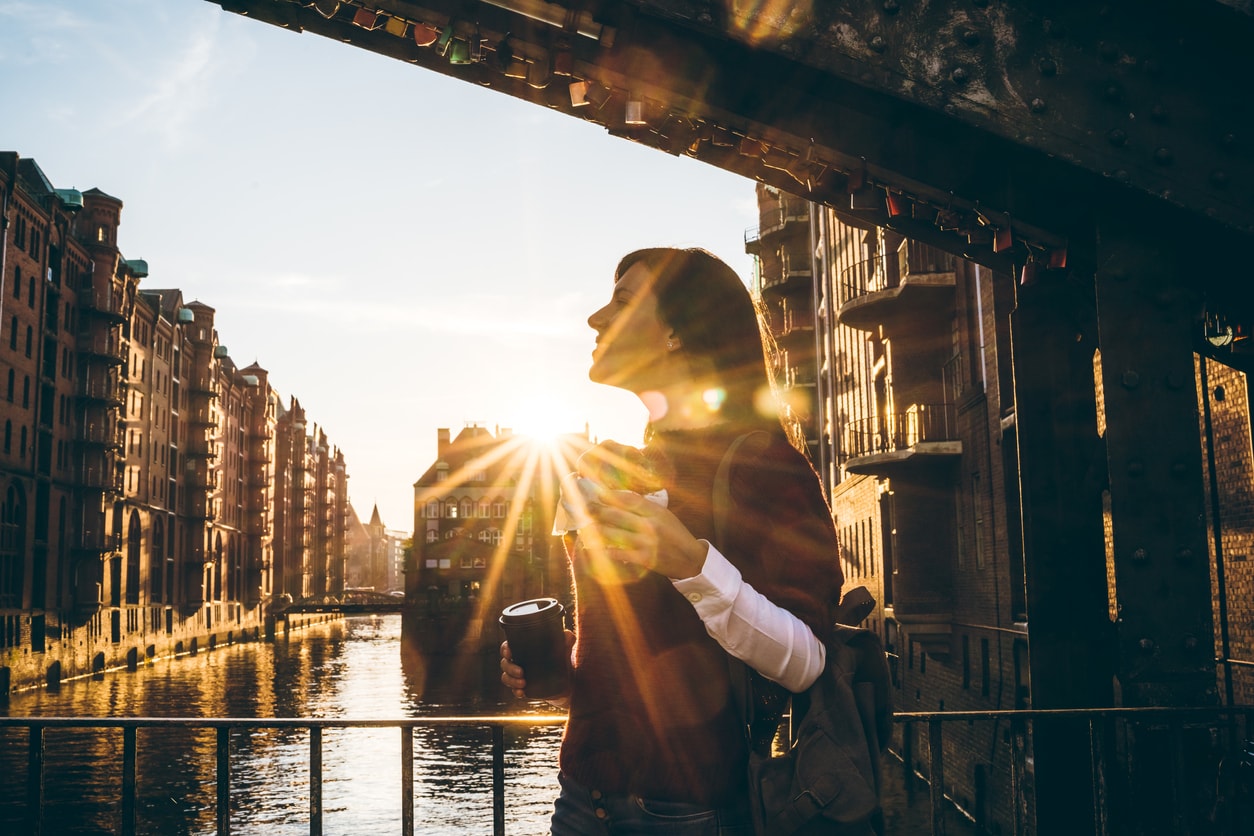 Since the city has been a major port town throughout the ages, its cuisine contains many unique seafood recipes. Its traditional dishes are inherently different from Central and Southern Germany because of it. In addition to that, Hamburg has many renowned local and international restaurants that serve top-notch meals, therefore making the city one of the most prominent culinary destinations of Northern Europe.  
Fischbrötchen (Fish Sandwich): Fischpfanne

Finkenwerder Scholle (Fried Fish): The Fischerhaus, Finkenwerder, Aalspeicher

Traditional "Labskaus": Restaurant Brodersen Hamburg, Old Commercial Room

Hamburger Aalsuppe: Alt Hamburger Aalspeicher, Alt Helgoländer Fischerstube

Traditional German Cuisine: Sagners Bistro Restaurant, Philipps Restaurant, Das Dorf, Opitz

Seafood: Karo Fisch Restaurant, Caramba Espacial, Hummer Pedersen 
Shopping in Hamburg: Best Souvenirs to Buy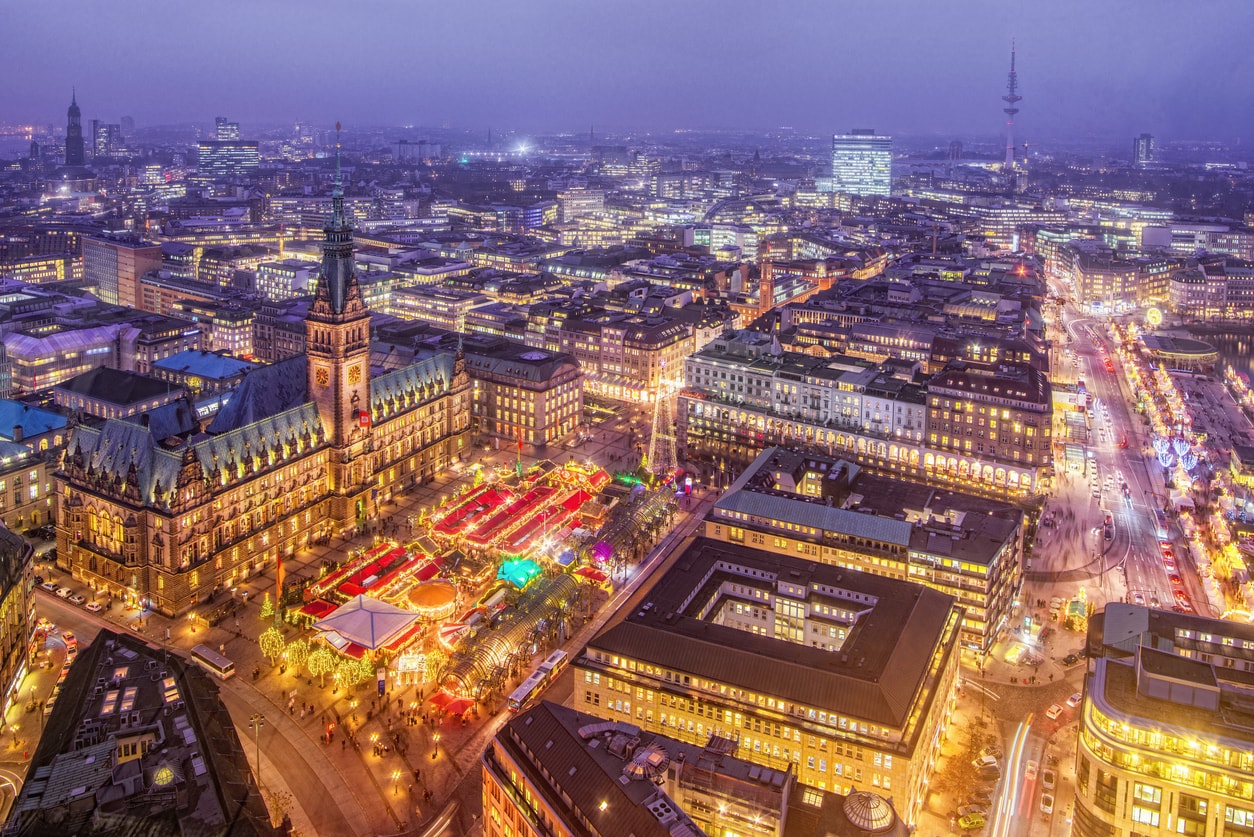 In Hamburg, you can buy various souvenirs to your loved ones ranging from German chocolates to shiny ornaments. In Lange Reihe street, you can find many shops that sell authentic Hamburg souvenirs. "Ship in the bottle" souvenirs are very common in Hamburg and reflect city's history which is intertwined with the river.
There are many designer shops which sell various items for clothing and jewelry around the Große Bleichen Street. 
Mönckebergstraße offers an amazing outdoor shopping experience in the city center with hundreds of international and local stores.
Nightlife in Hamburg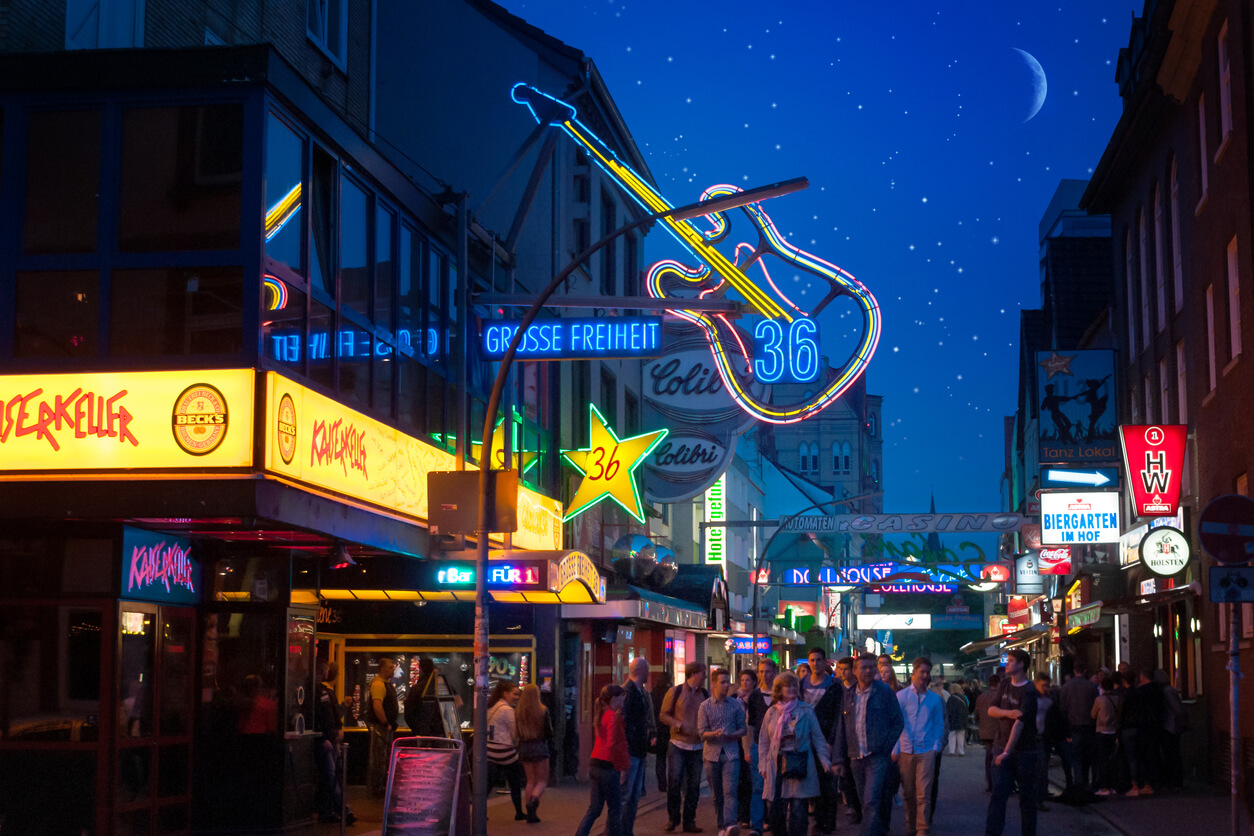 Hamburg offers a wide range of nightlife options to its visitors and usually considered as one of the best nightlife scenes in Europe. There are many live music venues, pubs, dance clubs, and rock bars scattered around the city. While pubs and restaurants are usually closed before midnight, many bars and clubs are open until dawn.
Reeperbahn Street is famous for its bars and live music venues. Clouds Heaven's Bar & Kitchen offers great scenery of the city with amazing food and drinks.
Le Lion Bar de Paris promises a pleasant and calmer evening to its visitors with amazing interior design on Rathausstraße.
Things to Know Before Visiting Hamburg
Hamburg is one of the coldest cities in Germany during winter. It is a good idea to bring the best coat you have.

Hamburg is a bicycle-friendly city. It is more easy and fun to discover Hamburg with bicycles. They are available for a small fee in almost any part of the town.

There are many currency exchange vendors and banks around the city.

Credit and debit cards are commonly accepted.
Essential Numbers
Country Code: +49
City Code: 40
Hamburg Airport: +49 40 50750
Police: 110
Ambulance: 112