Amsterdam is one of the most popular and most interesting tourist cities in Europe. It is an iconic city with its central channels expanding from one center and its cute red brick houses. The city is remembered for its colorful and interesting nightlife, but it is an important candidate for the list of countries to be seen on your European tour even if you are not interested in the nightlife at all, with its cultural and historical beauty.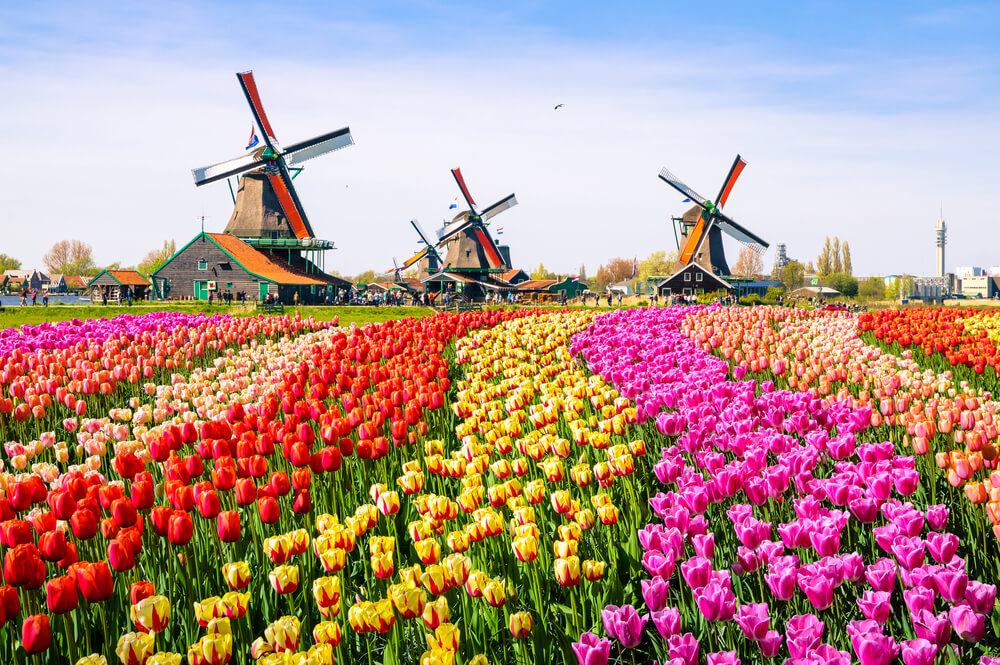 Amsterdam is the capital and the largest city of the Netherlands and is the most populous municipality. It has eight districts: Centrum, Noord, West, Nieuw-West, Zuid, Oost, Zuidoost, and Westpoort. Located in North Holland Province, the city has the most important tourist attractions, such as the historic canals, the Van Gogh Museum, the Royal Palace of Amsterdam, the Anne Frank House and the Amsterdam Museum. Amsterdam is adjacent to Belgium in the south and Germany to the east. The north-west of the city has a coast to the North Sea.
There are more than 100 kilometers-long canals in the city and many of them can be navigated by boat. Mainly used canals are the Prinsengracht, Herengracht, and Keizersgracht.
The city is known as Amstel-reddamme because of its establishment on the banks of the Amstel River. With a rich historical heritage, Amsterdam has a history dating back to the 1200s. While it was only a small fishing village in the beginning, it has become one of the most important tourist cities in the world. Some of the world's largest companies have established their headquarters in Amsterdam, such as Netflix, Uber, and Tesla and the city was ranked as the second best city to live in. 
General Information  About Amsterdam
| | |
| --- | --- |
| Country: | Netherlands |
| Region: | North Holland Province |
| Area: | 219.32 km2 |
| Language: | Dutch |
| Average temperature: | 9.2 °C |
| Climate: | Oceanic Climate |
| Vegetation: | Meadows |
| The difference between GMT: | UTC+1 |
| Telephone Code: | +020 |
| Currency: | Euro |
| Socket Type: | Type F |

How to Get to Amsterdam?
Using air transportation to visit Amsterdam is the most practical way. Amsterdam Airport Schiphol is the main international airport of Netherlands. It's located 9 kilometers southwest of the city, in Haarlemmermeer municipality. It is one of Europe's busiest airports in terms of passenger density.
You can buy your İstanbul to Amsterdam flight tickets by clicking here.
Transportation from Amsterdam Airport to City Center
The airport has a railway station, located underneath the airport complex. There are six platforms accessible by elevator. The station is operational 24 hours a day and connects the airport to city lines. There is a train to Amsterdam Central every other hour. This railway also connects to direct intercity lines; such as Leiden, The Hague, Rotterdam, Deventer, and eleven others.
There is also a bus station outside the Amsterdam Airport Schiphol. It's operational day and night and has 25 scheduled routes.
Public Transport in Amsterdam 
Amsterdam is a very highly developed city and you can navigate in and around the city by various types of transportation. Amsterdam is known as a bicycle-friendly city and most of the inhabitants also use bicycles as a primary choice of transportation. You can rent bikes almost anywhere in the city. 
You can also use boats to navigate around Amsterdam. Amsterdam has a very large network of canals spread within the city. Also, Amsterdam has 5 metro routes, 16 tram routes, 10 train stations, lots of regional buses and some suburban buses. 
Best Time to Visit Amsterdam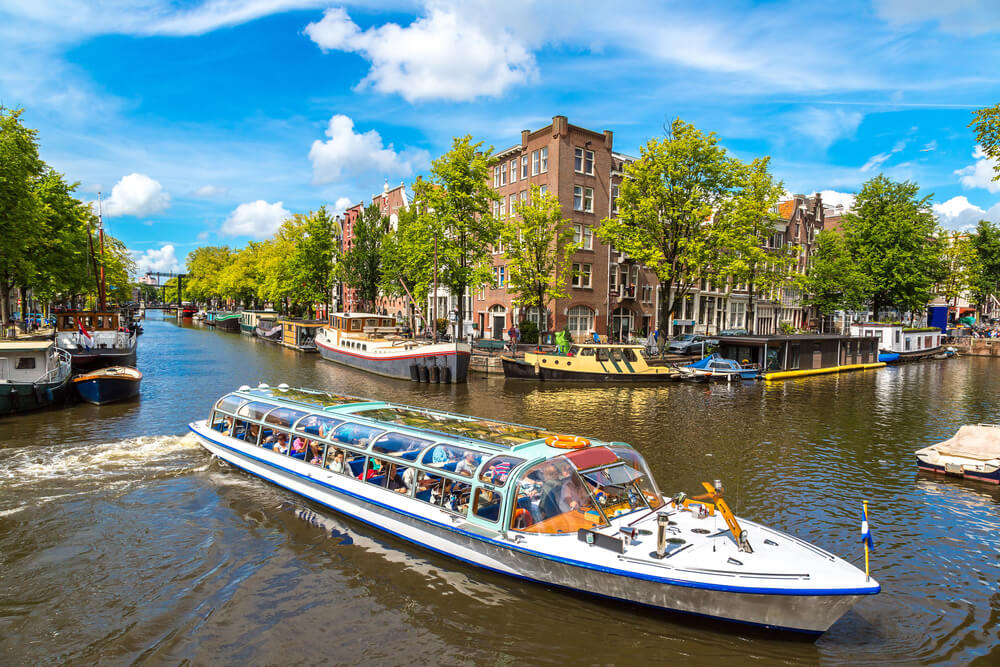 You can visit Amsterdam anytime you want because both summers and winters are mild in the city but sometimes it can get very cold in the winter. If you want to see the blossoming flowers and tulips you should definitely visit Amsterdam in April when the spring starts. 
Festivals in Amsterdam
Places to Visit in Amsterdam
Amsterdam is an interesting city with its canal houses, parks and well-known museums. If  you'd like to do more than walking around and the canal tours, here are the places you must visit while you're there.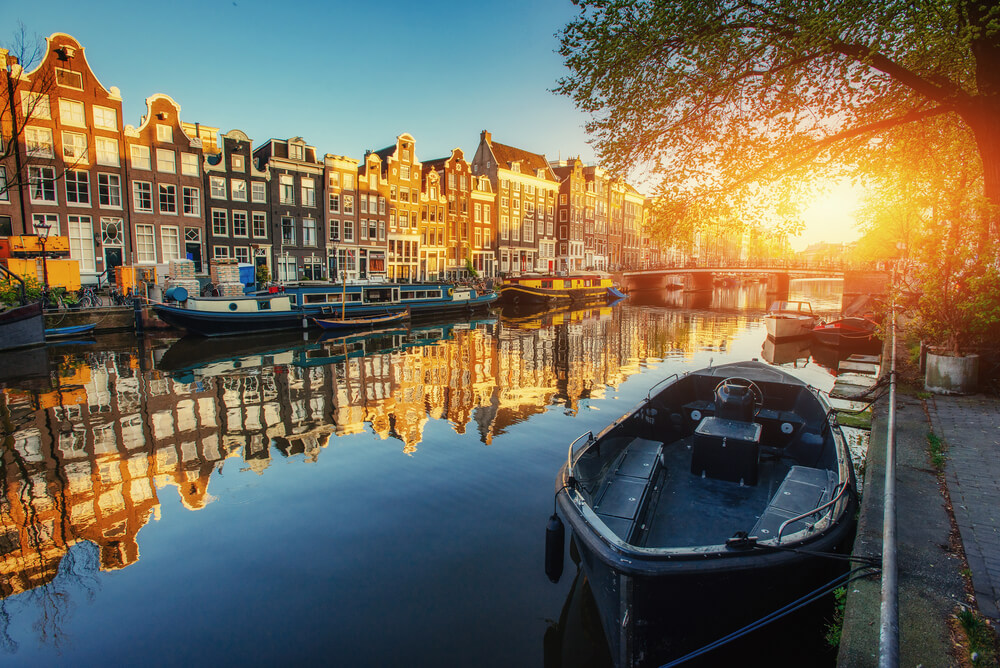 Van Gogh Museum
The museum has one of the largest collections of Van Gogh's work of body, with more than 200 paintings and more than 500 drawings. The building, which was opened in 1973, has been expanded and modernized over the years. It is a must-visit place to see Vincent Van Gogh's inspiring portraits and landscapes.
Vondelpark
It is the largest city park in Amsterdam. The park, located near the Van Gogh Museum, attracts more than 10 million visitors every year. There are free concerts and events in the park during the summer months. The sculptures inside the park are also worth seeing. The most popular sculptures are Vertigo, Vondel, and Pavilion.
Anne Frank House
The museum is the house where Anne Frank was hiding for two years during World War II. Many memorabilia which belongs to the hiding Jewish people during the war, documents and photos can be seen in the museum.
Dam Square
This square, which is a five-minute walk from Central Station, was built in the 13th century during the dam built to prevent the Amstel River from swallowing the city. It is possible to see the iconic and historical buildings of the city in the square. Madame Tussauds Museum and Royal Palace of Amsterdam are some of among the historical sites you can visit while there.
Royal Palace of Amsterdam
Built by Jacob van Camper as a town hall in the 17th century, the building has been home to many kings throughout history. It is located on Dam Square in the center of Amsterdam. Today it is being used for receptions and diplomatic events. You can visit the palace every day except for Mondays.  
Where to Stay in Amsterdam?
Amsterdam has many accommodation options for its visitors. If you're on a budget, check hostels and hotels around South Oud Zuid Neighborhood. Hotel Verdi is located in the best spot in Amsterdam. It's close to the museum area and 5-minute walking distance from the Van Gogh Museum.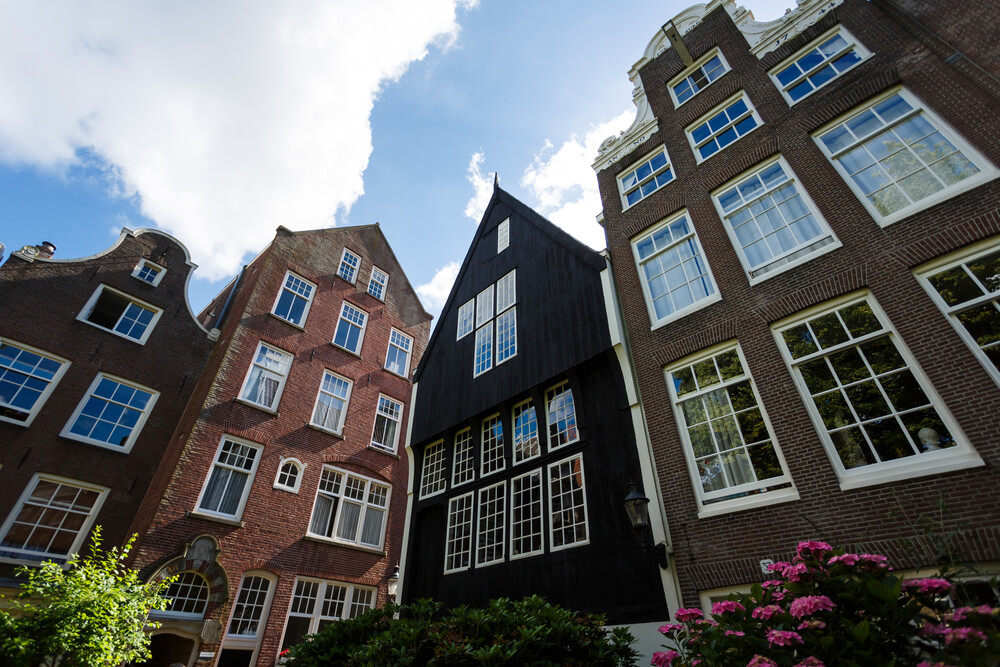 De Pijp Neighborhood is a great place to stay if you want to have the best nightlife experience in Amsterdam. Arcade Hotel is one of the top-rated hotels there are.
Plantage Neighborhood is great for family trips. You can also check Airbnb or you can rent boats for accommodation. 
What to Eat in Amsterdam?
There are many places to eat in Amsterdam and you can most certainly find your favourite food if you don't like experimenting. However if you'd like to try some of the local favourites, here are some suggestions.
Bitterballen is a pub snack. These deep-fried meatballs served with mustard traditionally. Thick Dutch fries are also a pub snack and served with onions, peanut satay sauce, and mayonnaise.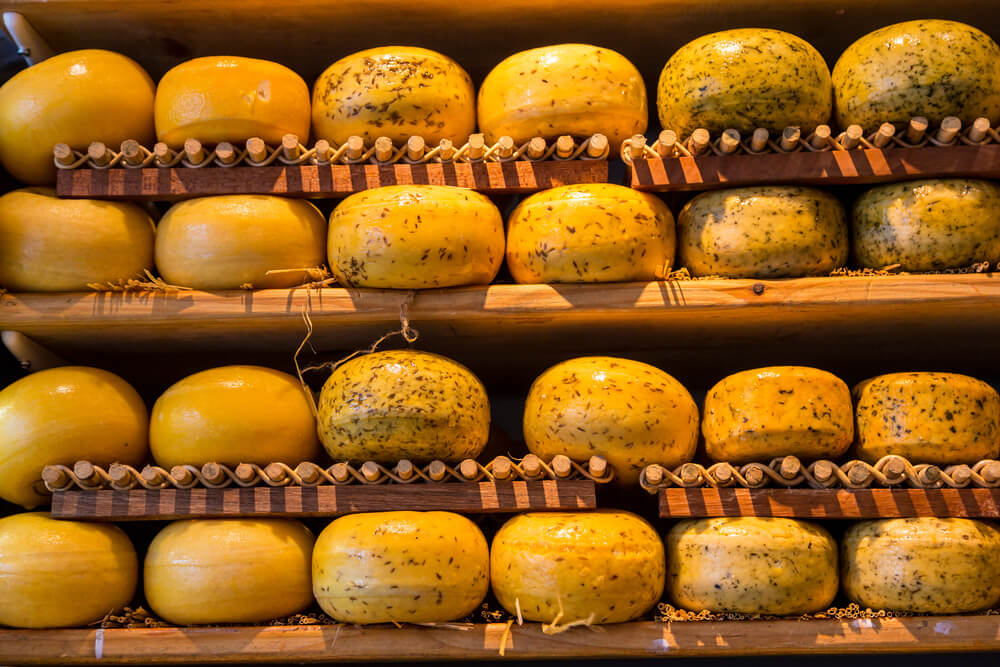 Raw herring is street food. You'll see some carts all around the city called harringhandels that sell this interesting sandwich. It's served with pickles and onions. 
Stoopwafel is a sweet treat served mostly with coffee but you should try it from a bakery. 
Also, don't forget to taste Amsterdam's famous cheeses at the Cheese Museum.   
Shopping in Amsterdam: The Best Souvenirs to Buy 
The Nine Streets is at the historic canal district. This site consists of nine narrow streets called the Negen Sraatjes. You can shop here for souvenirs, jewelry and clothes. There are also cafes for you to relax and enjoy the pace of the city.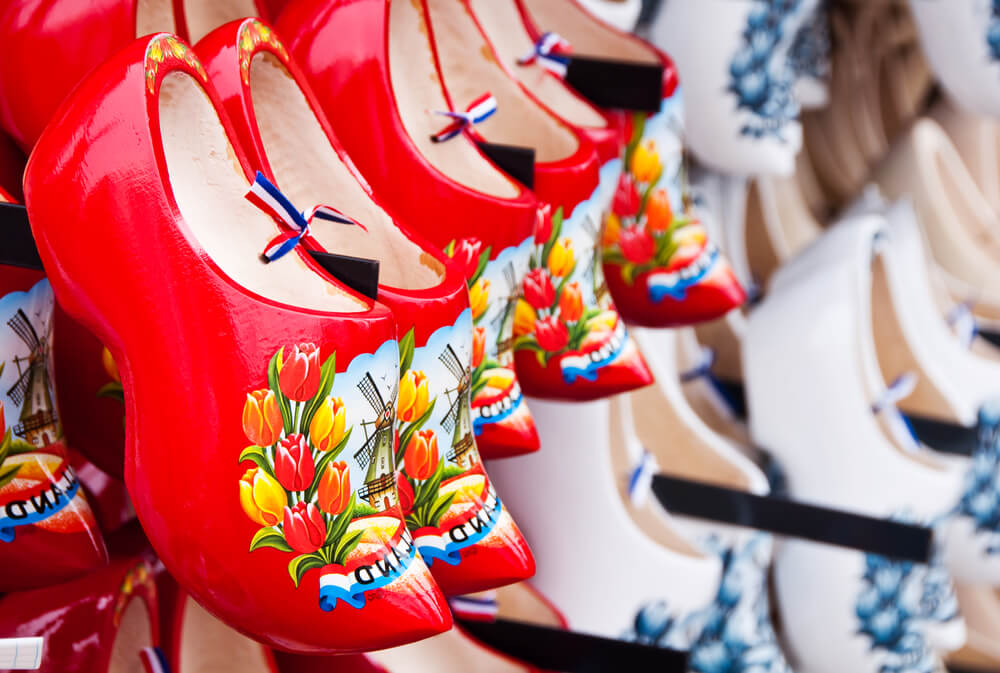 You can shop on a budget around Batavia Stad. Museum district is where you can shop for luxury brands like Louis Vuitton, Chanel and many more. Spiegelkwartier is the place you can find rare antiques. There are more than 70 shops including art galleries and cafes. 
Nightlife in Amsterdam 
Amsterdam has one of the best nightlife experiences in Europe. There are clubs, pubs and DJ parties for any budget to any taste. If you want to get the most out of it, you should plan your trip for the famous dance music festivals such as; Hemeltjelief Festival, AMF Amsterdam, NDSM Vrijhaven King's Day and Mysteryland.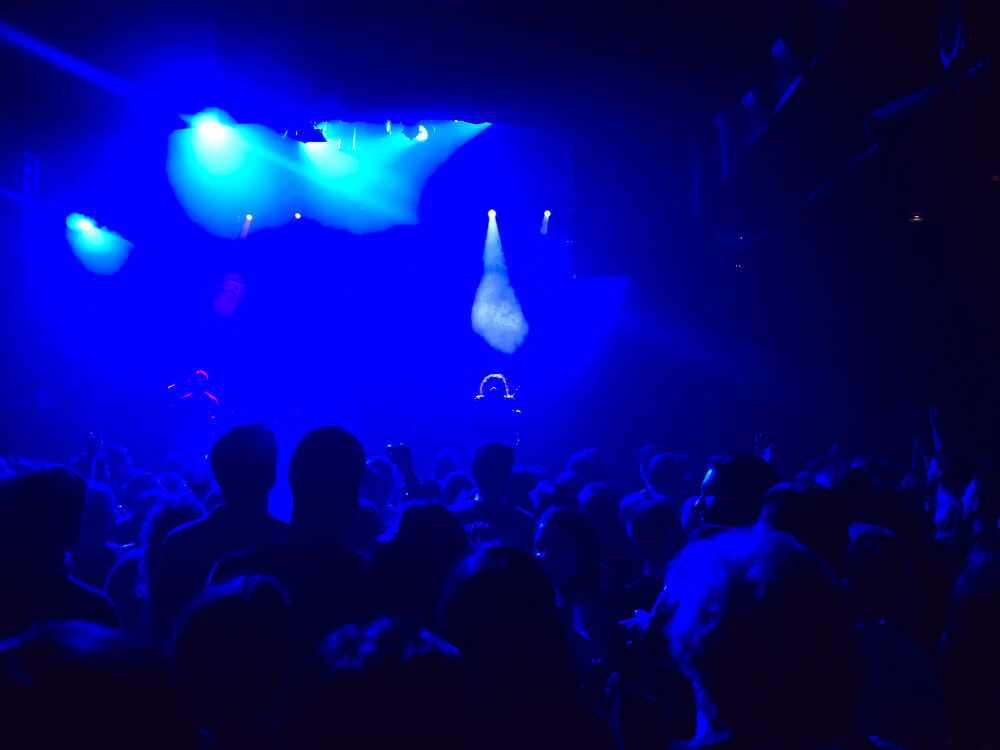 For best club experiences visit Supperclub, Café de Paris, Café de Pijp and Vesper Bar. You can find places like these clubs around the city center. 
Things to Know Before Visiting Amsterdam 
The weather can get unstable in Amsterdam from time to time. Be prepared for sudden changes in the weather if you're visiting the city around spring and summer. 
Essential Phone Numbers to Know
Area Code: 020
Schiphol Airport Phone: +31 20 794 0800
Amsterdam Central Station: +31 30 2357822
Emergency number: 112
Local police: 0900-8844