Pegasus Gift Card, the best way to fly your loved ones!

What is a Gift Card?
A gift card is a great way to make people you care about happy.
Whether it's for a birthday, Valentine's Day or no reason at all, you can choose a gift card value and send it to any person you like.
Then they can use it to pay for a ticket and enjoy flying to their heart's content!
How to Buy a Gift Card?
It's easy!
Choose the currency, value and theme, write your personal note and send it to whoever you want.
That's all you have to do!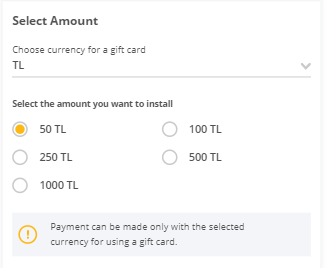 How to Use a Gift Card?
That's really easy too!
Choose a flight and enter the gift card code at the payment stage.
All that's left to do is fly!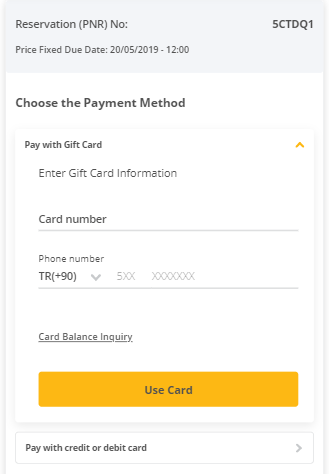 That's not all you can do with the Pegasus Mobile App.
Download the app to your mobile device from Google Play Store or App Store and you can start to plan your next trip from start to finish. As fast as an aircraft!