Barcelona, one of the largest cities in Spain after Madrid, is also the capital of the autonomous region of Catalonia. Neighboring cities are Tarragona, Lleida, and Gerona. Located on the coast of the Iberian Peninsula, the city also has access to the Mediterranean Sea. Barcelona streets are renowned for their unique architectural structures. You can see the works of Gaudi, a representative of the modern art movement, in many parts of the city.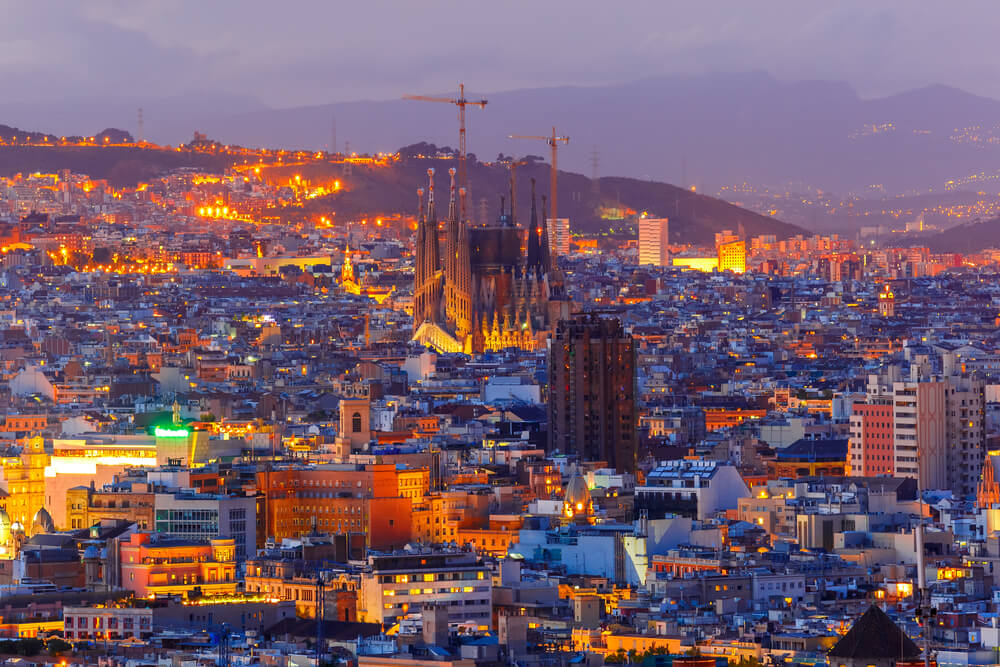 It is not known exactly how far back in the history of Barcelona. Some of the tombs found thought archaeological excavations are to date back to 5000 BC. Throughout history, Barcelona has been home to the Roman Empire, the Visigoths, Arabs, and Spanish. Barcelona is one of the most beautiful cities in Europe and it's the capital of Barcelona province. The city has 10 districts; such as Ciutat Vella, Eixample, Horta-Guinardo, and Sant Andreu. These districts are also divided into 73 neighborhoods.  
General Information About Barcelona
| | |
| --- | --- |
| Country: | Spain |
| Region: | Catalonia (Autonomous Region) |
| Area: | 101,4 km2 |
| Language: | Spanish and Catalan |
| Average temperature: | 15 °C |
| Climate: | Maritime Mediterranean climate |
| Vegetation: | Maquis |
| The difference between GMT: | UTC+1 |
| Telephone Code: | +93 |
| Currency: | Euro |
| Socket Type: | Type F - C |

How to Get to Barcelona? 
You can get to Barcelona with almost any type of transportation but using air transportation to visit Barcelona is the easiest way. Barcelona has an airport named Josep Tarradellas Barcelona-El Prat, which is located 16 kilometers south to the city. This airport can also be easily accessed from other Spanish cities.
You can buy your İstanbul to Barcelona flight tickets by clicking here.
Transportation from Barcelona Airport to City Center
There is a daily shuttle service called Aerobus to Plaça de Catalunya. The route operates every 10 minutes and the journey takes about 35 minutes. There is also a bus service to Renfe Train Station at Sants. The route operates every 30 minutes. From Sants to the city center, the small trip takes about 20 minutes. 
Metro is another option. The airport has a direct connection to cities L9 sud metro line. There's also a TMB bus route between Pl. d'Espanya and Barcelona Airport. NITBUS (Night Bus) also operates from Ronda Universitat and Plaça Catalunya to Barcelona Airport, stopping at Pl. d'Espanya and vice versa. 
Public Transport in Barcelona
TBM Bus routes cover a good portion of the city. Metro is another option to navigate around the city. You can use taxis, while they tend to be expensive.
Best Time to Visit Barcelona 
Barcelona can be visited anytime but winters would feel a little bit harsh if you're accustomed to warmer climates. Spring and summer are the best times to enjoy this great city. Between July and August, the weather can get too hot, so plan accordingly or plan your visit towards the beginning of the summer.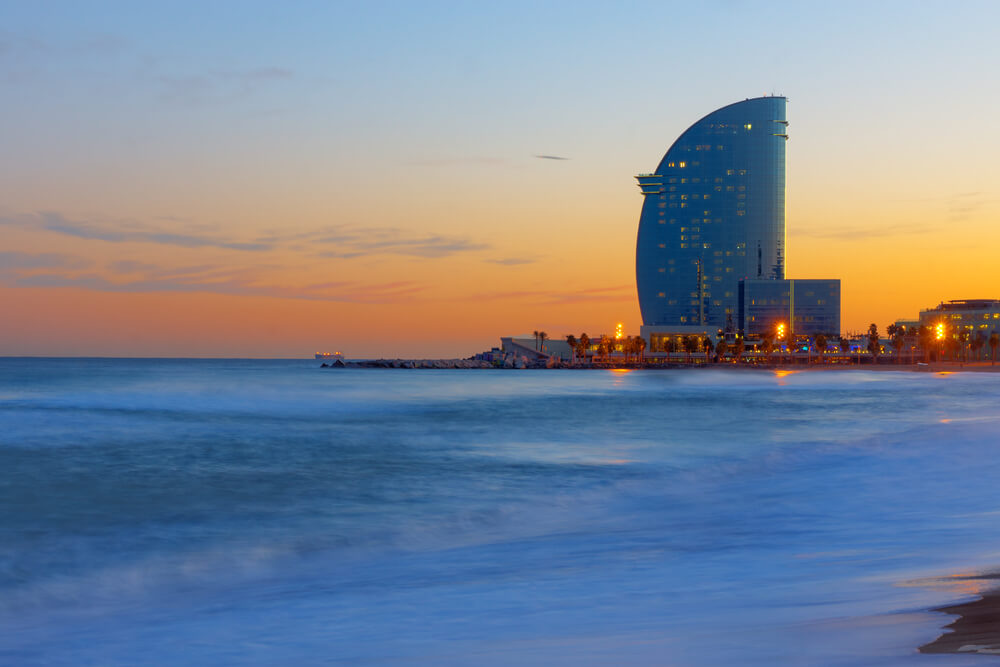 Festivals in Barcelona
Festes de Merce

Grec Arts Festival

Festa Major de Gracia

Festival de Saint Joan

Primavera Music Festival

L'Alternativa

Benicassim

Festival de Sonra
Places to Visit in Barcelona
Barcelona is a lively city with its festivals, art and food. There are many beautiful sights in this colorful city, here are some of them that you must see.
Sagrada Familia
The Church of Sagrada Familia, considered to be the symbol of Barcelona, while also being Gaudi's most popular work. The construction of the glamorous building started in 1882 and is expected to be completed in 2030. Gaudi's tomb is also in Sagrada Familia. This structure, which is easily accessible by all means of transportation in the city, is open to visitors every day.
Picasso Museum
Located in La Ribera district, the museum has a large collection of works by Picasso. The museum was opened in 1963 and showcases more than 3,500 works. The building where the museum is located is known as Palacio de Berenguer d'Aguliar. Picasso lived in this house for a while, making the museum much more meaningful for art lovers.
Park Güell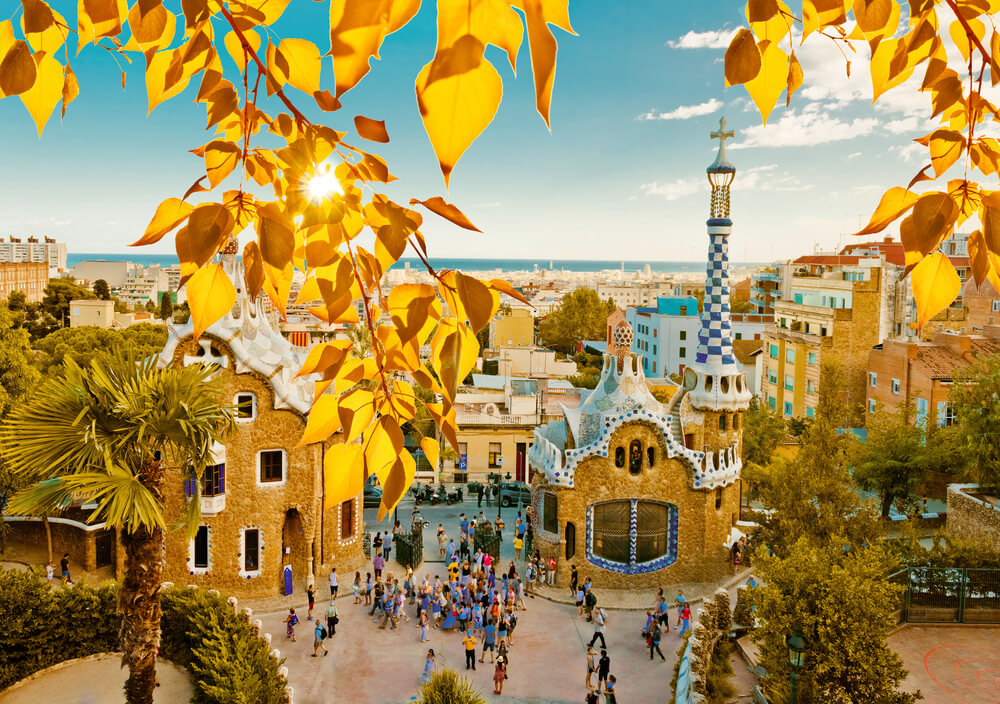 Park Güell on the hill of Carmel resembles a fairytale land with its colorful design. In 1984, Park Güell was added to UNESCO's World Heritage List. At the beginning of the 1900s, the construction was started by architect Anton Gaudi at the request of Eusebio Güell. Park Güell is one of the most unique places you should visit when you're in Barcelona.
Montjuic Hill
Montjuic Hill is located on a hilltop that can be reached from Barceloneta by taking the Montjuic cable car, and many important attractions can be visited back to back. Botanical Garden, Tropical Garden, Montjuic Cemetery, Montjuic Castle, Joan Miro Museum, Olympic Area, Mossen Cinto Verdaguer Park, Laribal Garden, Museum of Archeology and Ethnology are some of the main attractions of this place. 
Joan Miro Museum
The museum exhibits the works of the famous Spanish artist Fundacio Joan Miro. There are 240 paintings, 175 sculptures and about 8,000 drawings in the building. Opened in 1975, the museum is one of the most visited tourist attractions in Barcelona.
Where to Stay in Barcelona?
The city offers a variety of hotel options for every budget. From 5 star hotels to hostels, you can find the best place for you to stay. La Rambla is a bit more expensive than in other areas. The reason for this is that La Rambia is closer to the beaches and touristic areas. Plaça de Catalunya is a center point for the city and there are some cheaper accommodations here. 
What to Eat in Barcelona?
Cuisine of Barcelona is influenced by Mediterranean cuisine. The restaurants serve mostly vegetable dishes, seafood, and fish dishes. You should taste Paella in your trip to Barcelona! This dish is a bowl of spicy rice cooked with chicken, fish, and shrimp.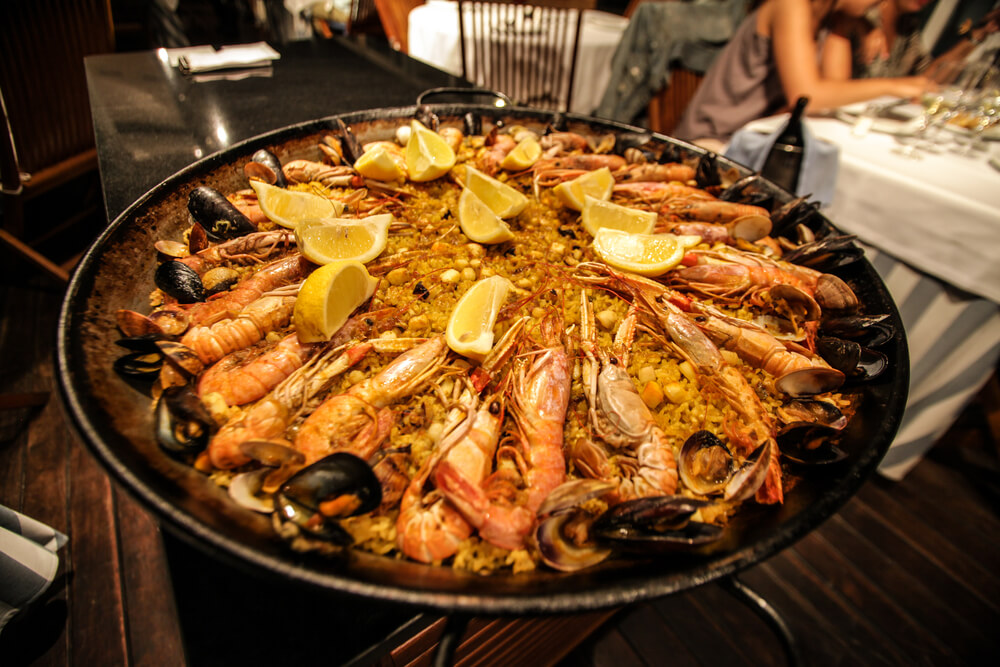 Also try gazpacho if you like cold soups. It's a sour soup served with some vegetables, bread crumbs toasted in olive oil and hard-boiled egg. You should also try the tapas, which is a kind of appetizer consumed with wine.
Shopping in Barcelona: The Best Souvenirs to Buy 
One of the places to shop in Plaça de Catalunya is the Corte Ingles shopping complex. Here you will find clothing, souvenirs, jewelry and more. If you want to shop in the streets instead of shopping centers, you should visit places such as Passeig de Garcia, La Ribera, and Barri Gotic. If you're interested in antiques you should check El Encants Bazaar. Plaça de les Glories At Catalanes is a local market where you can buy unique souvenirs from the city. The market is established every Monday, Wednesday, Friday and Saturday. Also, you can get interesting souvenirs at the museums' gift shops too. 
Nightlife in Barcelona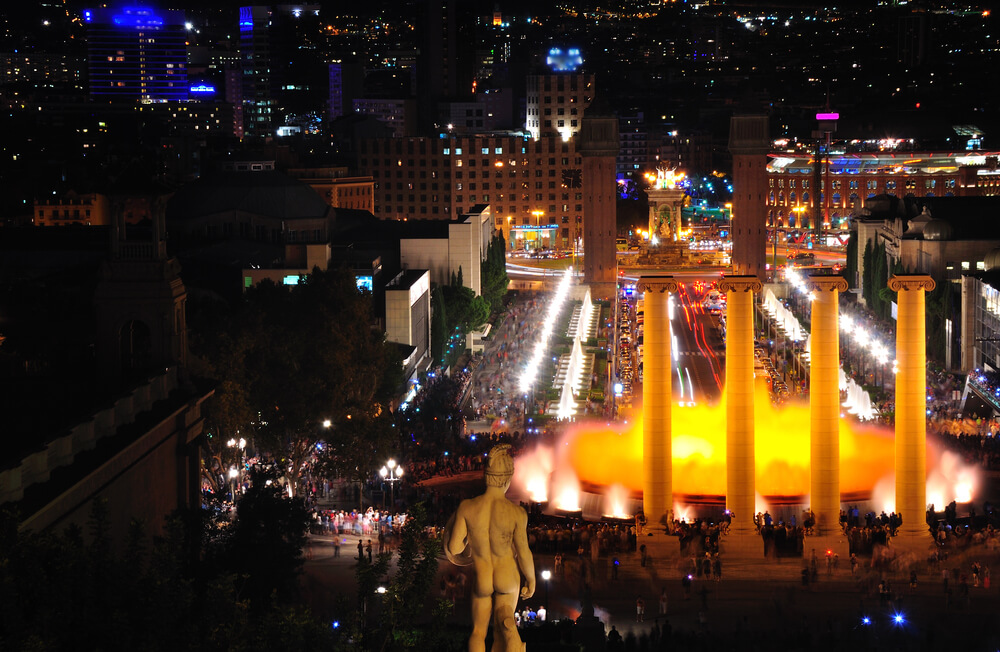 Barcelona nightlife is shaped around the harbor and its surroundings. The Las Ramblas street is full of pubs and cafés. The Maremagnum in the harbor area has places where local young people go to have fun. During the summer season, the whole town is buzzing with adventures to experience in warm summer nights. Live music and DJ parties are organized on the beaches.
Things to Know Before Visiting Barcelona 
Barcelona is a big city and theft cases are rather high. You should be careful about your bags and wallets. Do not leave your personal belongings out of your sight.
Essential Phone Numbers to Know
Area Code: 93 
Airport Phone: +34 902 40 47 04
Aerobus Phone: +34 902 100 104
Police: 091
Health emergencies: 061
Fire fighters: 080
Local police: 092