The pearl of the Black Sea, the host of the natural beauties that the world watches with admiration, the crowns of the delicacies that come from the bosom of nature; Despite the rainfall seen in all seasons, Trabzon is the center of attention for both local and foreign tourists.
Trabzon is the 9th biggest city of the Republic of Türkiye. Also it is the 2nd biggest city of the Black Sea region, right after Samsun. With its refreshing nature, sincere people and sustainable economy, Trabzon has a dynamic life worth seeing.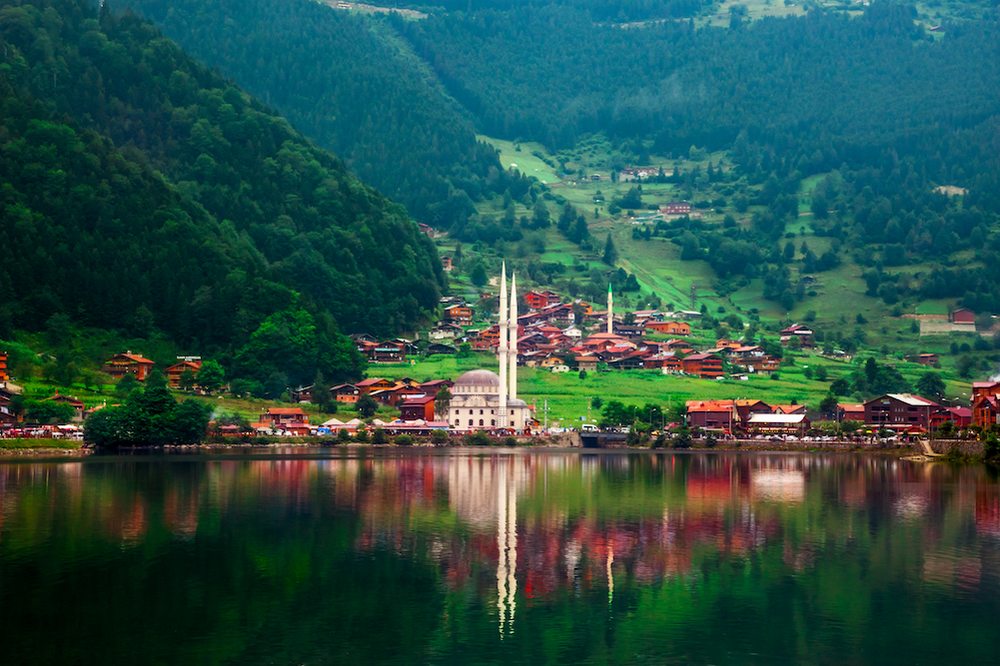 People who live or are from Trabzon are highly loyal and dedicated to Trabzon. You can see them chanting in favor of the city and city's sport clubs anytime in the town. 
There are 18 districts of the city. While 426.882 people live in district centers, 331.016 people live in towns and villages. In other words, in rural areas, the population is as dense as the city center.
General Information 
| | |
| --- | --- |
| Country | Türkiye |
| Region | Black Sea |
| Area | 4,685 km2 |
| Language | Turkish |
| Average Temperature | 14.4 C |
| Climate | Black Sea |
| Flora | Forest |
| GMT Difference | +3 |
| Phone Code | 0 (462) |
| Currency | Turkish lira |
| Plug Type | C |
How to Get to Trabzon?
As a metropolis, Trabzon has a lot of options for transportation, such as bus and plane. Every day Trabzon welcomes its visitors at its coach station and airport. Most comfortable way to go to Trabzon is using skyway. You can find affordable tickets for Trabzon online and fly to Trabzon with Pegasus airlines to enjoy a comfortable flight. There are direct flights from Istanbul to Trabzon. The average journey time is 1 hour and 45 minutes.
You can buy your Trabzon flight tickets by clicking here.
Transportation from Trabzon Airport to City Center
Trabzon International Airport is located at Ortahisar district, where is 6 kilometers away from the city center. In order to go to city center, you can find every sort of transportation, such as public busses, shuttles, transfer cars, cabs. You can take a minibus right across the airport, or either public busses, Havas shuttles. If you want more private service, you can take a cab, or rent a car. Also, regarding to your hotel or airway, you can take a transfer car from the airport. In Arsin, Of, and Yomra, different tariffs are applied to each of the districts for transportation. Each region has a separate minibus line, and since it is more commonly used than buses, you may have to wait, especially on Çömlekçi and Moloz side, as these minibuses, which are more frequent, are prohibited from taking passengers to other lines. 
Public Transport in Trabzon
Because of the convenience of public transportation, both domestic and foreign tourists and the people of Trabzon prefer public transportation. In addition to minibuses there are many buses. In private buses, tickets are taken from the bus for transportation and Trabzon Card is valid for municipal buses. Transportation in the city center is provided by minibuses, taxis and municipal buses. You can reach the districts and villages by minibuses.
Best Time to Visit Trabzon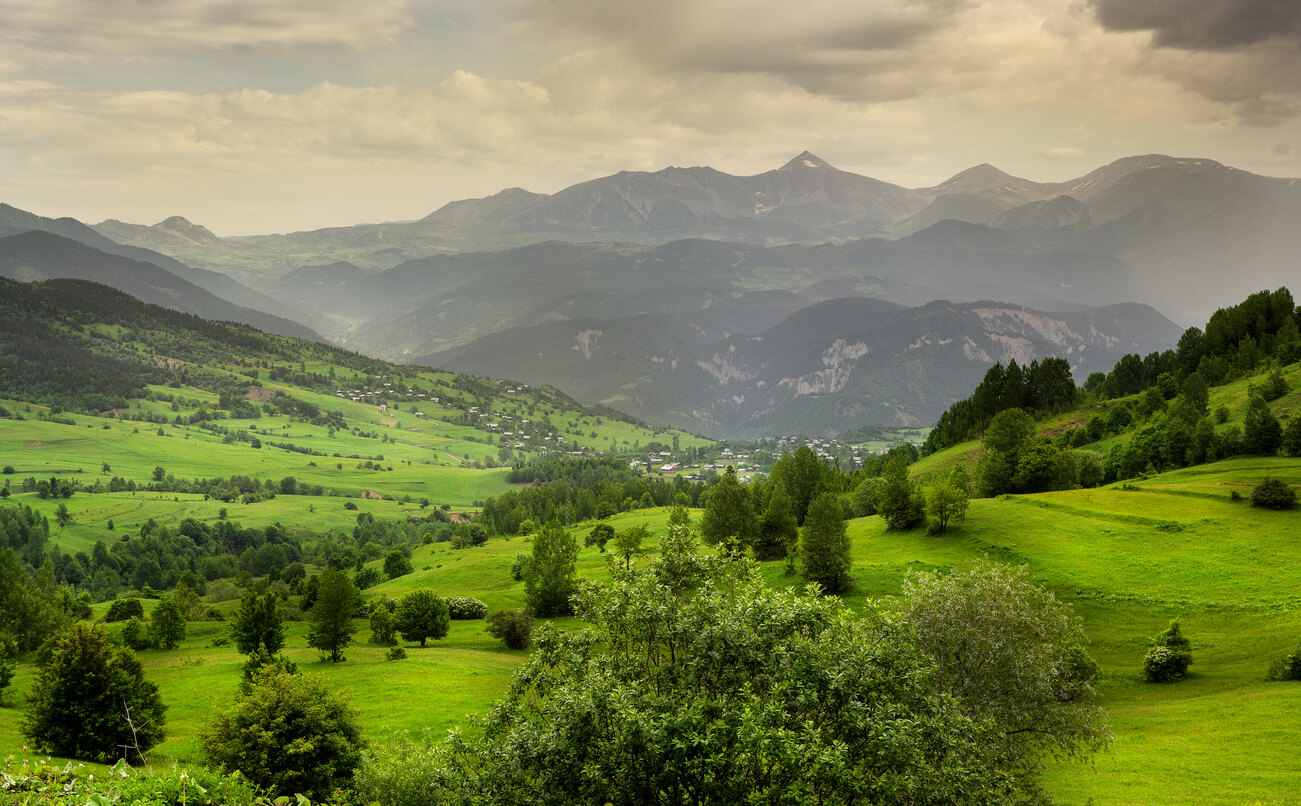 Mostly tourists visit Trabzon in summers for its refreshing climate. Tourist who come to Trabzon in summer mostly go to mountains and set up a camp at tablelands. If you come to the city in autumn or winter, you may experience heavy rainfall. To do this, you should check the weather in advance and take precautions. Trabzon months are usually preferred for warm months, but you can come any time of the year.
Festivals in Trabzon
Trabzon has a busy period with festivals and festivals especially in summer months. We recommend that you take these into consideration when making your travel plans. The highland festivals, which started in June, last until August. It is possible to come across a festival in almost every area.
Places to Visit in Trabzon
Trabzon is where the glorious green and peaceful blue meets. Throughout the year tourists visit Trabzon for its both natural beauties and historical heritages. 
Trabzon Castle
First of all, Trabzon Castle should be at the top of your list. It was built in the 5th century. It is one of the most interesting landmarks of the city with its Roman architecture. It is located in the green nature and is visually impressive.
Maçka 
Another place where green and history meet is Maçka region. This is not only one of the most beautiful places in Trabzon, Türkiye. It is home to many different places such as the National Park and Kuştul Monastery. You should also taste the famous rice pudding.
Uzungöl
In order to see natural beauties in Trabzon, you must visit tablelands and Uzungol, where you can feel that you are alive in nature. You can have a boat trip at Uzungol and take impressive photos from the boat. Every year, Uzungöl attracts thousands of local and foreign tourists.
Sümela Monastery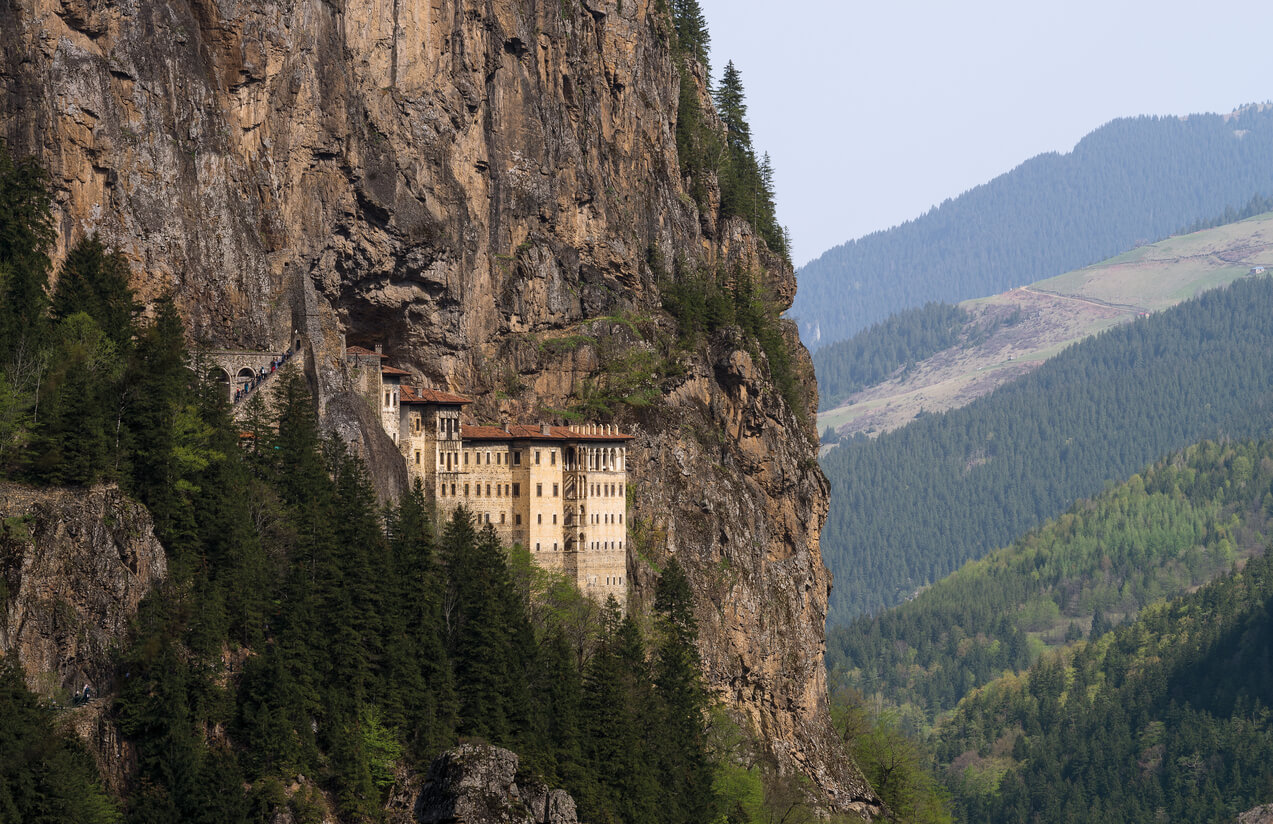 If you are a visitor who likes to visit historical ruins, you can visit Sumela Monastery. Sümela is located in Maçka district of Trabzon. The road takes about 1 hour from the center, but after you leave your car in the parking lot, you continue walking to Sumela. From here you have to walk about 20 minutes down a path. Do not think that the road is over when the footpath is over, to reach Sumela after that you need to climb the steep stairs. Sumela, Greek Orthodox Church and Monastery complex built in 395 AD, at an elevation of 1,150m above sea level. It is impossible not to think about how they built this monastery on the slope of Mount Zigana, on the condition of that time.
Where to Stay in Trabzon?
Trabzon has a lot of accommodation options in the center. Either you look for a cheap hostel or a comfortable suit, in Trabzon, you can find a place that fits your budget and needs. If you will visit the famous places, you can rent a room or chalet online. Medium and high level accommodation options are usually located in the city center. Here you can find 5 star hotels. However, you may find lower-cost hostel and hotel options outside the city.
What to Eat in Trabzon?
Trabzon has a unique cuisine. For foreigners it may be rather curious at first, but the delicacies are definitely very special and worth a try.
For breakfast, you can try one of the most popular dishes "muhlama", which is made of melted Trabzon cheese with cornstarch and butter. You can try minced pitta bread for every meal of the day, which is a unique dish of Trabzon.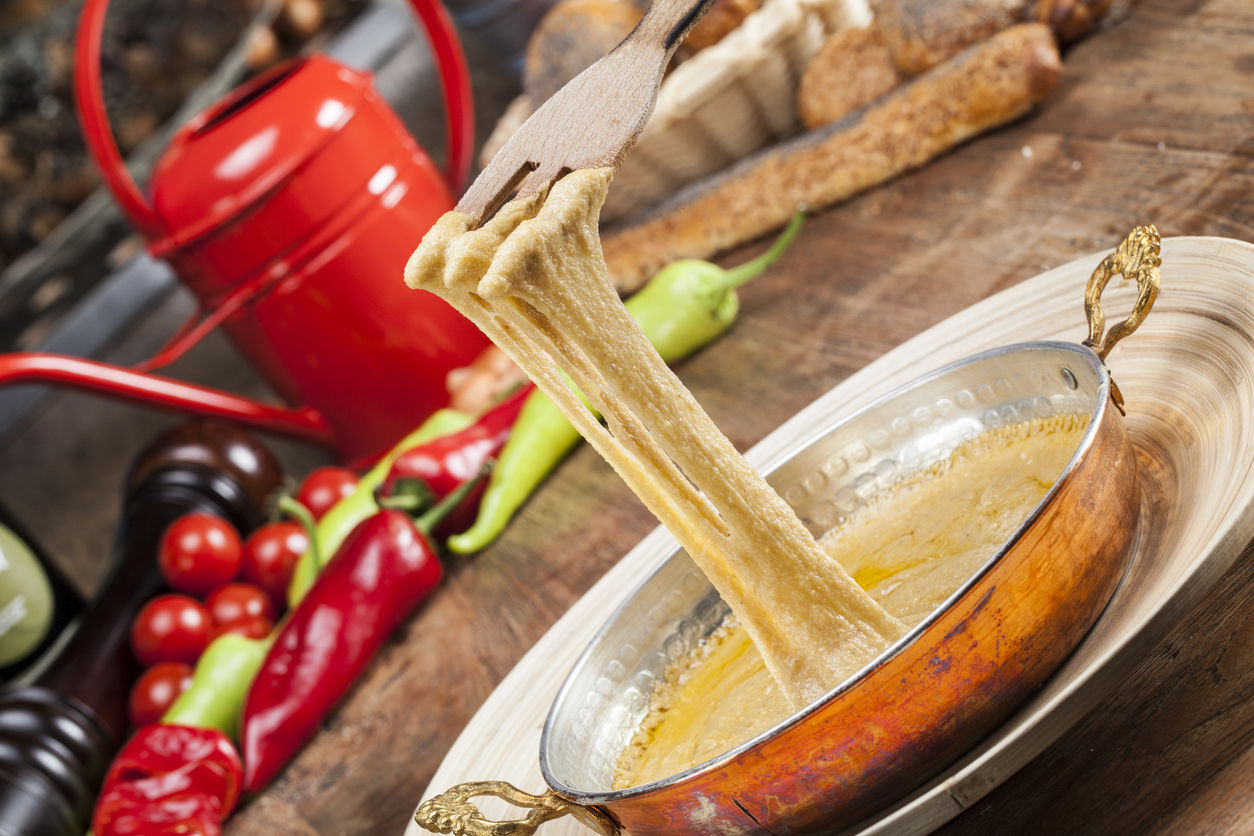 For your dinner, you can try Akçaabat Patty at anywhere in town. Cemil Usta is one of the most popular places in town for this occasion. On the other hand, Trabzon also popular with its seafood. You can try dishes prepared with anchovy and haddock anytime at anywhere in town.
Shopping in Trabzon: The Best Souvenirs to Buy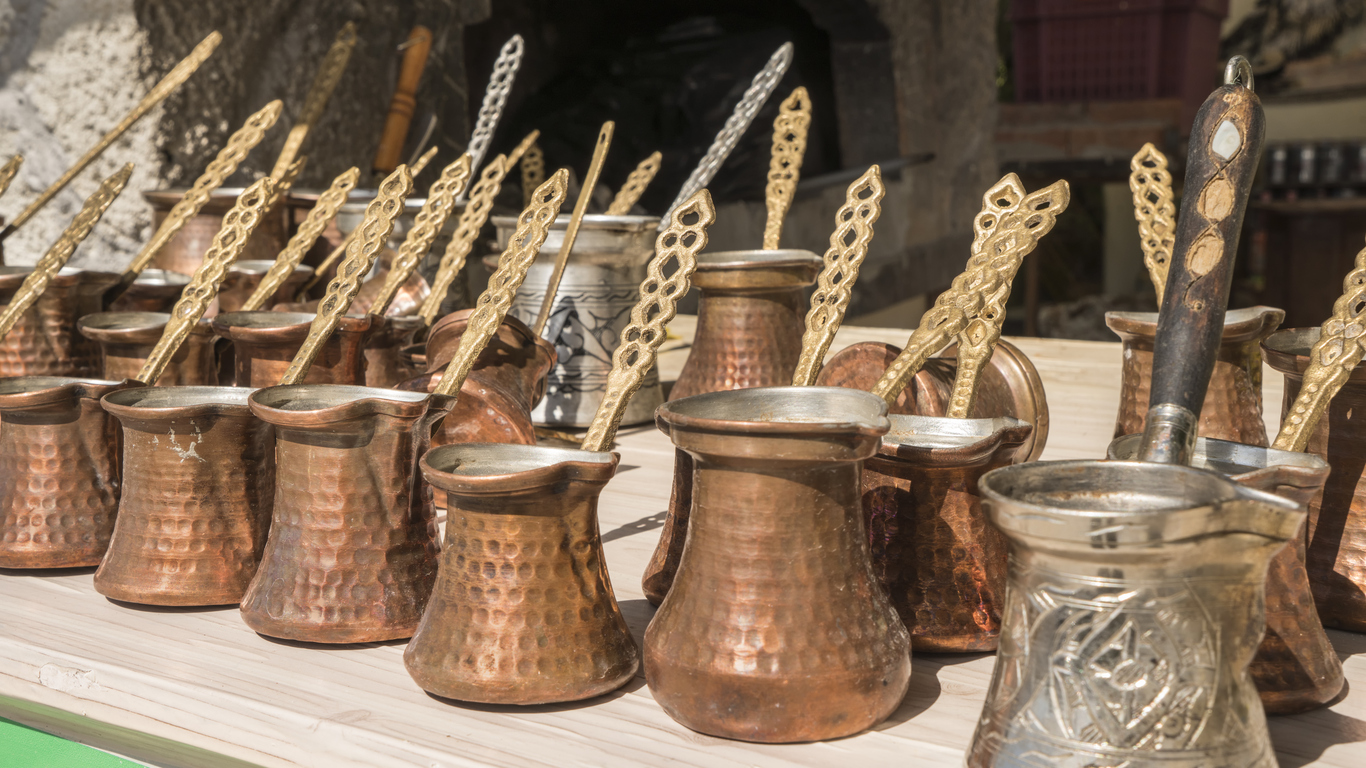 You can buy a lot of souvenirs and food for you family and friends from Trabzon. Trabzon is also famous for its natural nourishment. In order to enjoy your shopping, you can visit Kunduracilar Avenue where is the heart of shopping in Trabzon. As souvenirs, you may buy local tea, traditionally made teapots and local dried seasonings.
Nightlife in Trabzon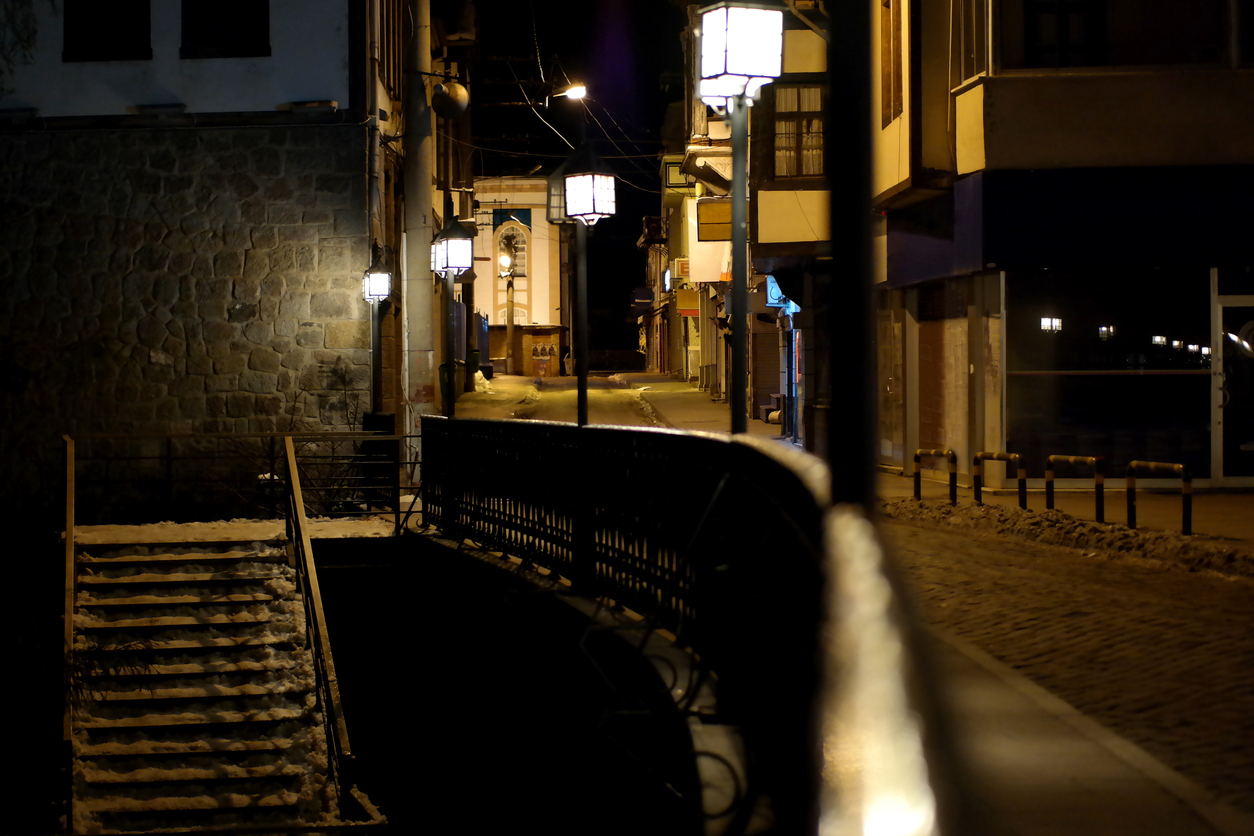 Life in Trabzon never ends. Stores get closed after 9 PM but you can find entertaining places for your night. Most of the time people who want to enjoy their nights go to bars or clubs of the hotels in the town. Zorlu Hotel is the most popular place in this sense. If you prefer listening to live music and join the songs, you can go to Mey Bar or English Pub. However, you may not find much detail about nightlife outside the city center. For nightlife, you should usually choose the city center.
Things to Know Before Visiting Trabzon
Trabzon can be rainy anytime and it is surrounded by mountains. Bringing your umbrella, raincoat, and comfortable shoes.
Essential Phone Numbers to Know
In case of emergency, you can call 112. 
Phone Code: 0462
Airport: (0462) 328 09 40