Getting around Cappadocia
Shuttles and taxis are available from the Kayseri airport to Cappadocia (73 kilometres). There are also public buses from Kayseri city. In Cappadocia, public buses and minibuses are available, as are taxis.  Or you can rent a car.
Cappadocia Sightseeing
Most places in Cappadocia are ruins of lavas from dead volcanoes. Therefore, almost every building in the city is unique for the visitors. Moreover, there are innumerable places to visit in Cappadocia. If you start exploring Cappadocia today, it takes approximately 10 days to finish sightseeing.
You can check the most important places to see in Cappadocia below.
Göreme Open Air Museum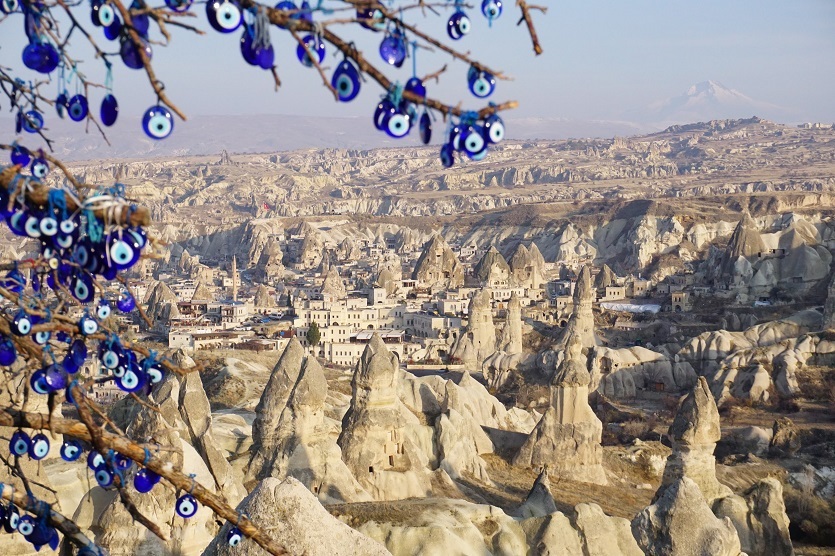 This museum is one of the most valuable open-air museums of not only Cappadocia but also of Turkey. This place had been hosting monasteries from the 4th century to the 12th century. You can see a lot of sanctuaries all around the museum, which are made by engraving rocks inside the caves. Moreover, this museum has been in the UNESCO World Heritage List, since 1985.
Paşabağ Monks Valley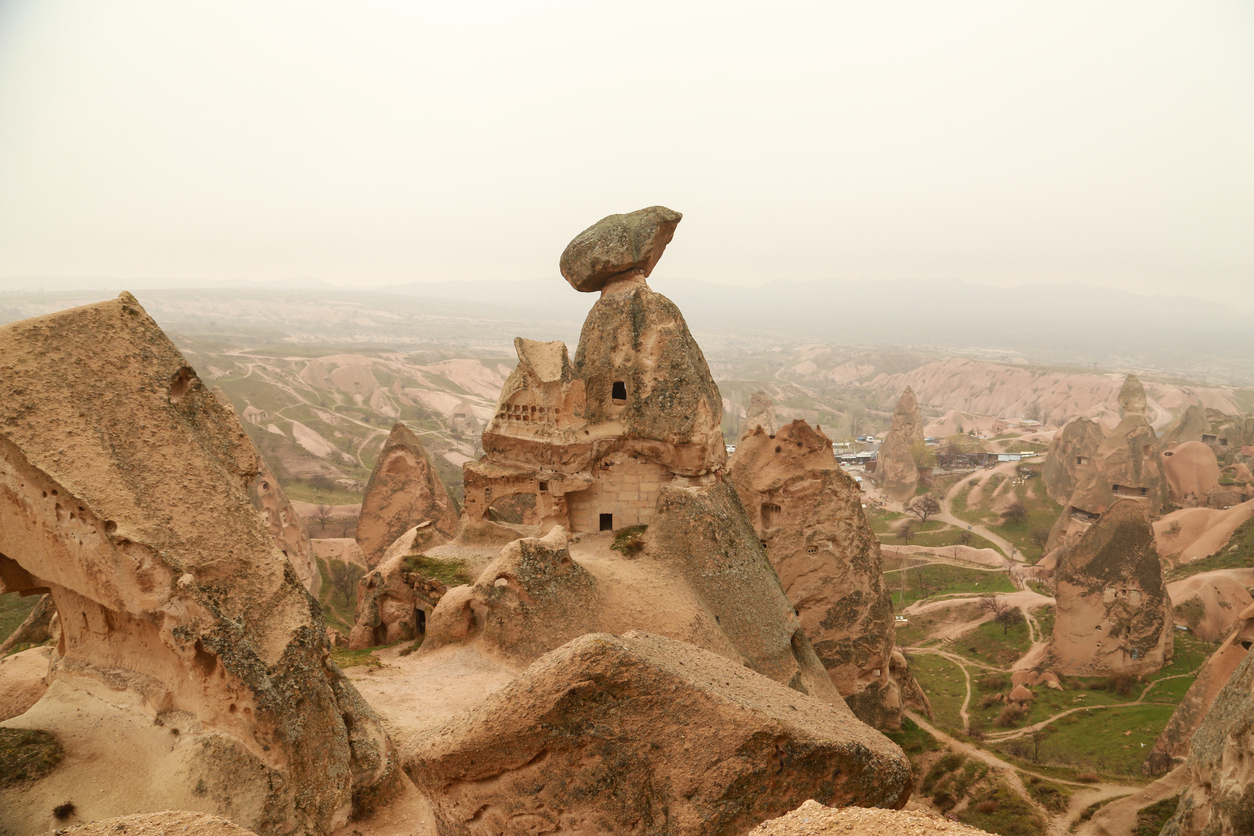 If you want to have a closer look at fairy chimneys, you must visit Paşabağ. Visiting Paşabağ, you will not only see old fairy chimneys but also you will witness the formation of new ones. Furthermore, if you are lucky, you may come across with special events in the area and see the fairy chimneys illuminated.
Ihlara Valley

If you like to do trekking during your trips, Ihlara Valley offers you the best conditions to enjoy trekking. It is maybe the most exhausting place of the entire Cappadocia, but we can say that it will take your heart away. You can see the breathtaking view from the cliff, and hidden chapels waiting for you to explore them throughout the way down from the hill. Plus, if you do not like to waste your energy on so many physical activities, you can just take a hot air balloon and fly across the valley.
Activities to do in Cappadocia

If you want to have the best vacation of your life and collect remarkable memories, here are the activities you should try.
Taking landscape photos and videos

Millions of professional photographers and videographers around the world visit Cappadocia to capture amazing moments of landscapes in Cappadocia. Even if you do not have any interest in photography, we are sure about Cappadocia will arouse your interest to take photos of the stunning view.
Having a Hot Air Balloon Ride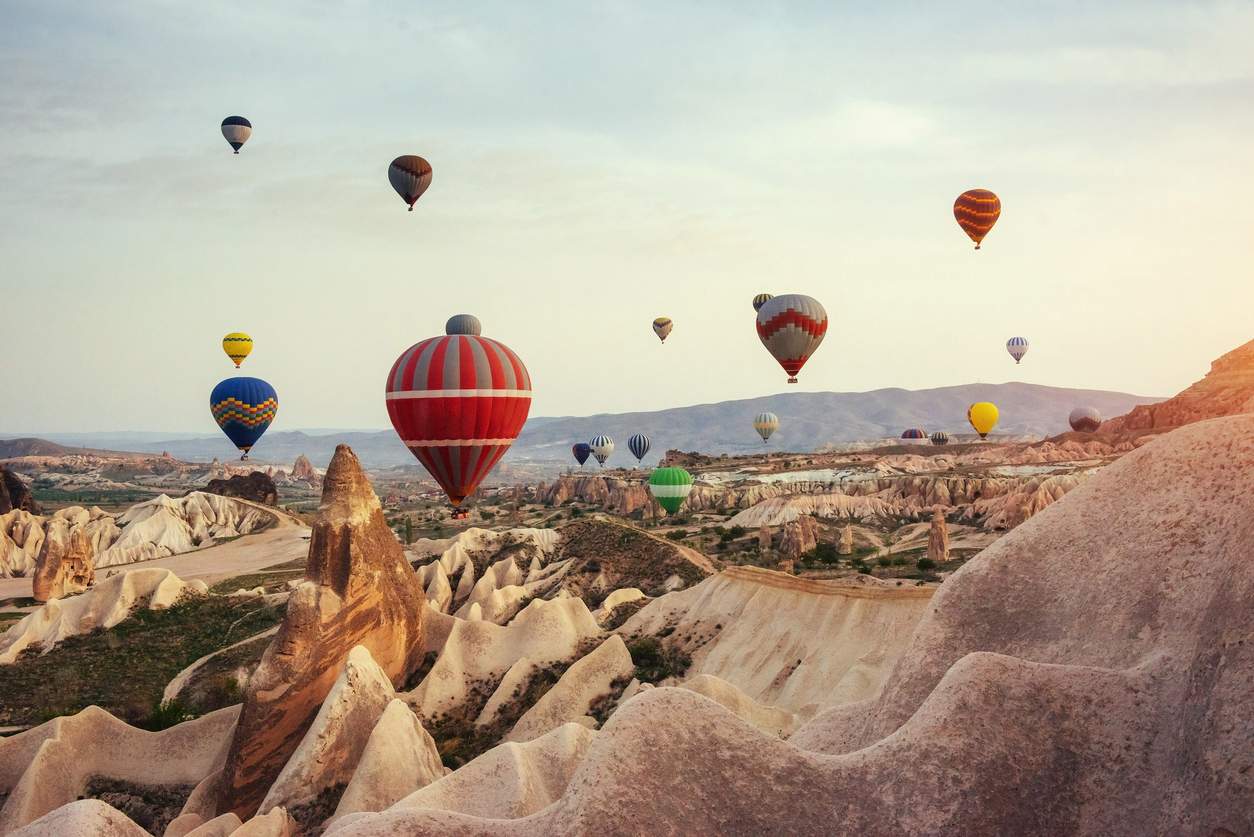 The very first thing people do while visiting Cappadocia is, of course, having a hot air balloon ride. Seeing the amazing natural beauty of Cappadocia from above is one of the most popular activities guests do.
ATV Tour and Riding Horse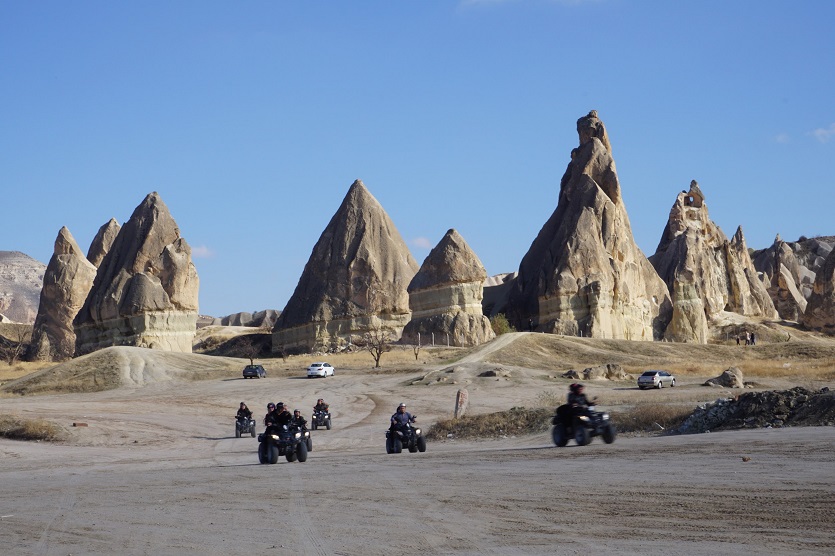 If you like adrenaline-pumping in your veins, you must try having an ATV tour or riding horse around Cappadocia. Today, you can rent ATVs either for an hour or a full day.  Farms maintain you educated well-behaved horses you can easily learn how to ride.
Cappadocia Cave Hotels: Where to stay in Cappadocia?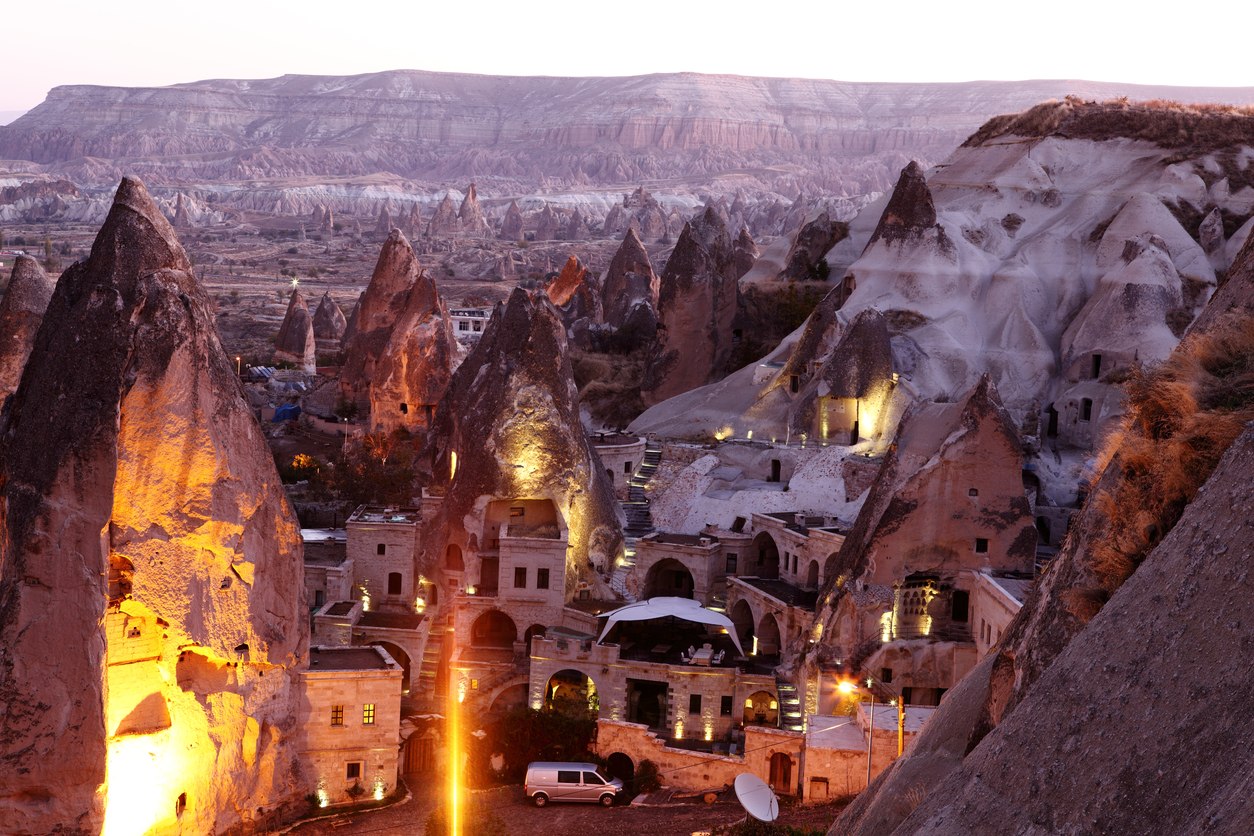 There are many hotels in Cappadocia, both higher end and lower budget options.  But if you want a more unique experience, you can check out the cave hotels in Cappadocia. These hotels are carved inside the caves, just as many sights in Cappadocia, are very nicely decorated. You can get the full experience of Cappadocia if you choose to stay in one of these hotels.
What to eat in Cappadocia?
There are a variety of foods you can try in Cappadocia. To taste some of the favourites of the region, you can try gozleme, manti or nohutlu yahni. You can enjoy these with the magnificent view of fairy chimneys.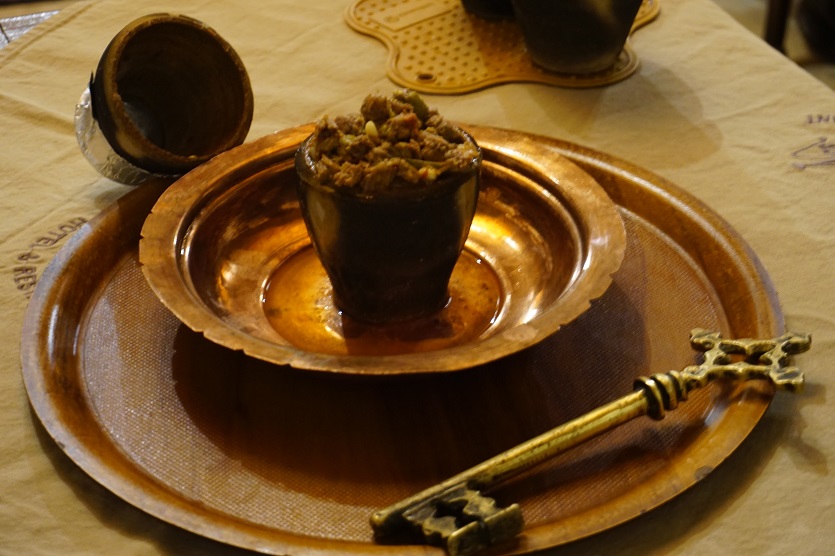 Additional Pieces of Information about Cappadocia
●        Despite the fact that most people think the name of Cappadocia means fairy chimneys, it is completely irrelevant. Actually, this name comes from the Cappadocia Kingdom from ancient times. Moreover, its former name was Katpatuka, which means "the land of beautiful horses" in the Persian language.
●        Also, Cappadocia has been a great location for movie makers. There has been more than 20 movies and television series shot in Cappadocia. The most famous movie taken in Cappadocia is The Winter Sleep by Nuri Bilge Ceylan. This movie was also awarded a Palme d'Or.
●        If having a unique accommodation sounds tempting for you, spending your nights at cave hotels may charm you. With these special accommodating style, you will have the nights of your life.
●        The most famous dish of Cappadocia's cuisine is kebab cooked in a sealed clay pot.
You might also be interested in: