30% OFF flights between Europe and Georgia!
How do you fancy 30% off flights to Georgia? Get 30% off and 30KG baggage allowance on all flights from Europe to Georgia between 24 April and 20 June. Hurry; don't miss this fantastic offer with your last day to book flights on 13th April! Discover more of Georgia for less!
Campaign Features
CAMPAIGN DATE
11 April / 13 April 2017

FLIGHT DATE
24 April / 20 June 2017

DATES NOT INCLUDED IN THE CAMPAIGN
28 April - 2 May / 18-22 May / 8-12 June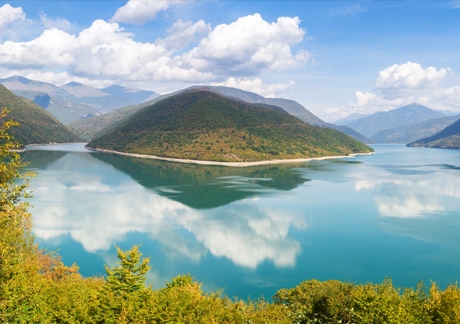 To book your flights visit www.flypgs.com/en or the Pegasus mobile App and select a flight within the campaign dates and continue through to the payment page where you can select the flight sale option. After filling in your details on the payment page, select the "Georgia-Europe %30 Off" option in the campaigns list. When you click to agree the reduced ticket price will be displayed on the screen.

Sale dates: 11 April 2017 - 13 April 2017 (Ends at 23.59 on 13 April 2017 local Turkish time)

Flight dates: 24 April 2017 - 20 June 2017

Campaign date exclusions below. The discount will not be applicable for flights on the following dates:
28 April - 2 May 2017
18 May - 22 May 2017
8 June - 12 June 2017


Offer: 30% Discount for Europe flights to/from Georgia excluding London flights.

This campaign is not available in conjunction with any other FlightPoint or discount offer.

The discounted flights are available for the Basic package. For any other flight packages, the discount will be applied to the flight price only. All additional services (seat selection, food, extra baggage etc) will be added to the discounted flight price and so the packages will be priced separately.
The sale is also applicable for children's flights.

Cancellations, refunds, and reissues will only be available according to the rules of the applicable fare class.

Pegasus Airlines reserves the right to change the terms and conditions of the campaign at any time.