Pegasus Airlines triumphs as 'The Best Low-Cost Airline' at the 3rd [Annual] World Tourism Awards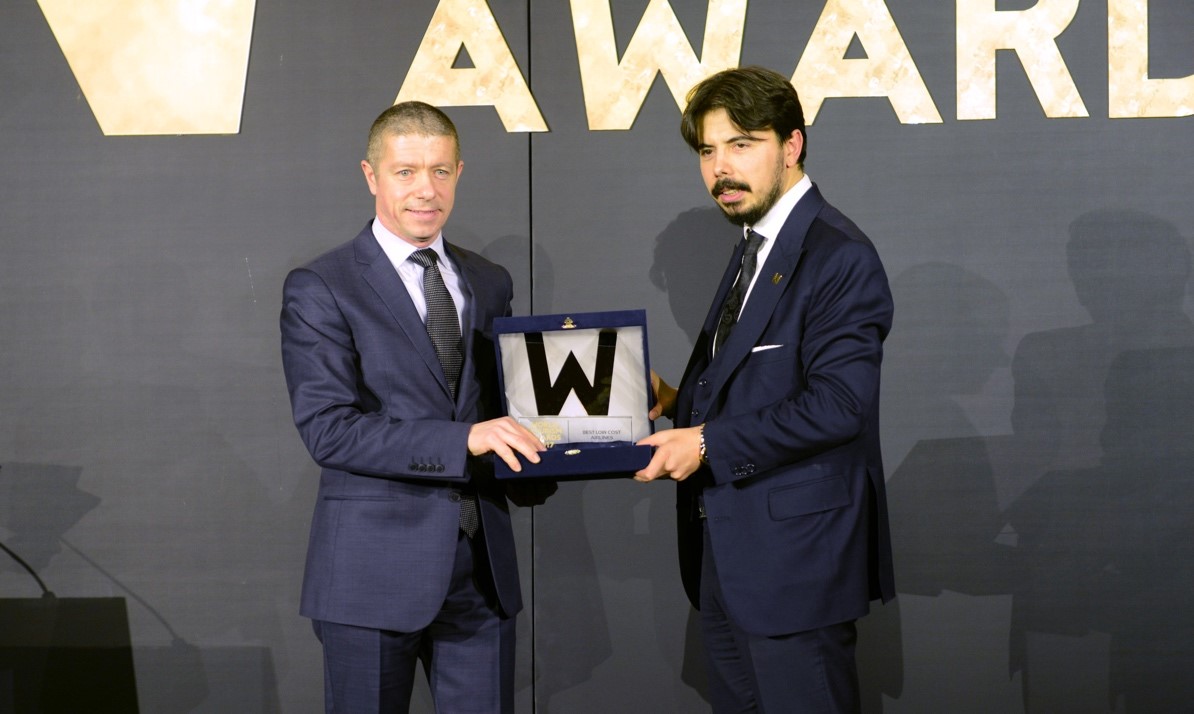 Pegasus Airlines secured the top prize of 'The Best Low-Cost Airline' award at the World Tourism Awards ceremony held for the 3rd year as part of the World Tourism Forum. Made up of directors of leading NGOs in the tourism sector and international journalists, the judging panel presented awards in 20 different categories.
Pegasus Airlines competed with some of the world's leading low-cost airlines for the title of 'The Best Low-Cost Airline,' a category introduced for the first time this year, and won the award for its "affordability and high quality service".
During the ceremony held in [Istanbul's] Çırağan Palace, Pegasus' Marketing Director Onur Dedeköylü expressed his delight at receiving the award: "At Pegasus, we have a customer-focused approach to running our operations. As a travel brand, we are with our guests at every step of their journey and take great care in providing the highest quality service. We value this award greatly as it confirms we're succeeding in achieving our goals".