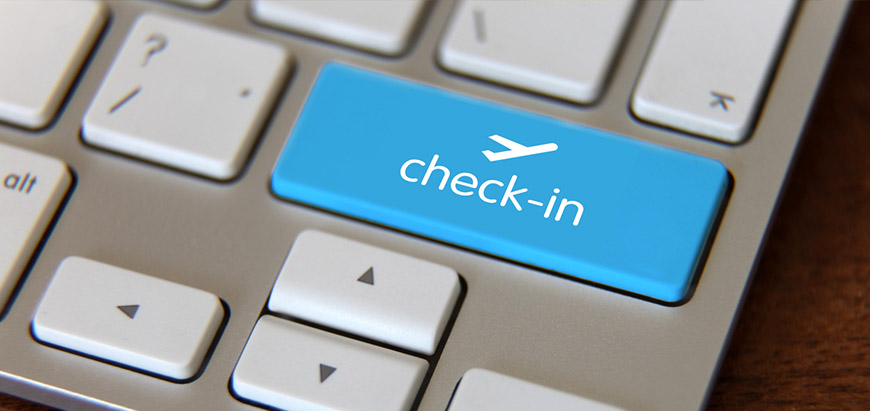 What is Online Check-in?
Passengers confirm their presence on a flight by making a seat selection through online check-in. Passengers can select their seats or purchase additional services. You can drop off your baggage at a counter separated for you. Pegasus Airline Mobile Application and Pegasus Airlines online check-in pages can be used for online check-in. Please visit Information on online check-in for more details.
What Does Online Check-in Mean?
Passengers who would like to select seat(s) or to purchase additional services, confirm their existence prior to boarding and this process is referred to as online check-in. Timing for check-in may vary depending on international and domestic flights. To have more information on how many hours before you should check-in, please visit Pegasus Airlines Check in Closure Times.
Where to Check-in Online?
Passengers can use our website and mobile application to check-in. By providing the necessary details such as PNR code and flight details, you can check-in. You can find your PNR code in the email or SMS sent to you after purchasing.
How to Check-in Online?
Passengers can use our website and mobile application to check-in online. By proceeding step by step and filling in the details accurately and completely in necessary sections, passengers can choose their seats and purchase Flexi, or make selections from Pegasus Café to complete their check-in. The only thing left is to wait for the flight after check-in if you do not have baggage.
Is Online Check-in Mandatory?
It is not a mandatory process but it is the best option to save time. Especially passengers without baggage or with hand luggage only can head straight to the aircraft after showing their boarding pass at the control. Online check-in helps passengers to save time.
How to Obtain Your Boarding Pass After Online Check-in?
Your boarding pass is sent to your email after check-in. You can print it or use the mobile boarding barcode (QR code) by downloading it to your mobile phone.