Transportation
Mardin invites you to experience the southeastern culture of Anatolia. There are many alternatives of visiting this shining city. Pegasus Airlines features the most comfortable flights to Mardin with reasonable prices.
A flight from Istanbul to Mardin takes two hours. If you are going to fly from Ankara to Mardin, the trip would take about 1 hour and 25 minutes. Flight to Mardin from Izmir also takes two hours. There are many direct flights from other cities to Mardin.
Transportation from Mardin Airport to City Center
Mardin Airport is located 20 kilometers away from the center of the city. With its "rent a car" services and bus and taxi stops, Mardin Airport has been active since 1999.
Mardin Airport features many transportation alternatives. There are minibuses that are stationed near the airport. You can take the minibuses to reach Kızıltepe. The trip between two locations takes about 20 minutes. You can also rent a car via Pegasus Airlines car rental services for a comfortable and faster trip.
Public Transport in Mardin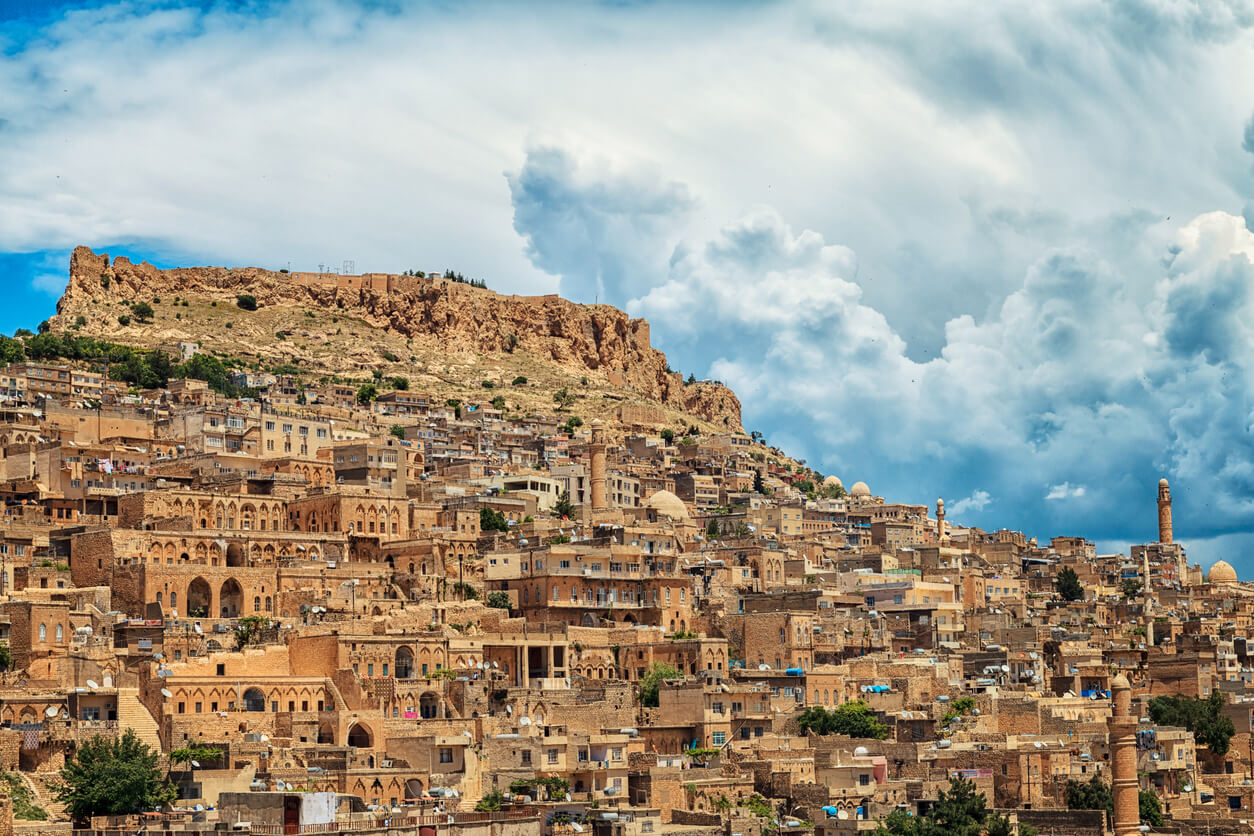 Transportation in Mardin is primarily maintained by minibuses and buses. Since the historic sites of the city can be visited by walking, there is no particular transportation subject is needed. Unlike other cities, Mardin's transportation system does not have a special pass card which allows tourists and locals to get around. But the city administration is planning to create a smart card system.
You can travel around Mardin's counties via buses. These vehicles are stationed in busy spots and they ring around many stops every 5-10 minutes.
Accommodation
Before deciding where to stay, visit our Mardin flight ticket page and discover the historical, cultural and natural beauties waiting for you in the city. Then start planning your trip by listing the flight ticket prices across the date range that suits you best.
Places to see
You can make an online parking reservation in advance on flypgs.com for car parking facilities for your flight from Mardin or when you arrive at the airport with your vehicle to meet someone.
Accommodation / Car Rental
If you're looking for a more comfortable transportation option when traveling to Mardin for business or holiday, you can rent a car with Pegasus benefits.