Transportation
Pegasus Airlines offers direct flights to Geneva from Istanbul, Ankara, and Antalya.
The flight duration from Istanbul is 3 hours and 5 minutes. You can buy your direct flight tickets to Geneva from here.
 

Transportation from Geneva International Airport to the City Center
Geneva International Airport is located about 4 km away from the city center. You can get there either by bus, taxi or train or on foot, as there is a walking trail stretching all the way from the airport to the city center.
If you want to take the bus, you need to take the line number 10, the journey takes about 20 minutes.
The train will take you to Gare Cornavin inside the city, a central hub of transport from which you can catch a tram or train anywhere.
The city of Geneva offers all who arrive by plane the right to claim a free Unireso ticket at the airport, in the baggage claim hall. This ticket will be valid for 80 minutes and can be used with any public transportation service inside Zone 10, which covers the central Geneva area, including the airport and most hotels. Remember to keep your plane ticket with you to validate your free ticket in case of a ticket inspection.
You can also enjoy the city with a rental car. Pegasus Airlines car rental service has great offers for a comfortable trip.
Public Transport in Geneva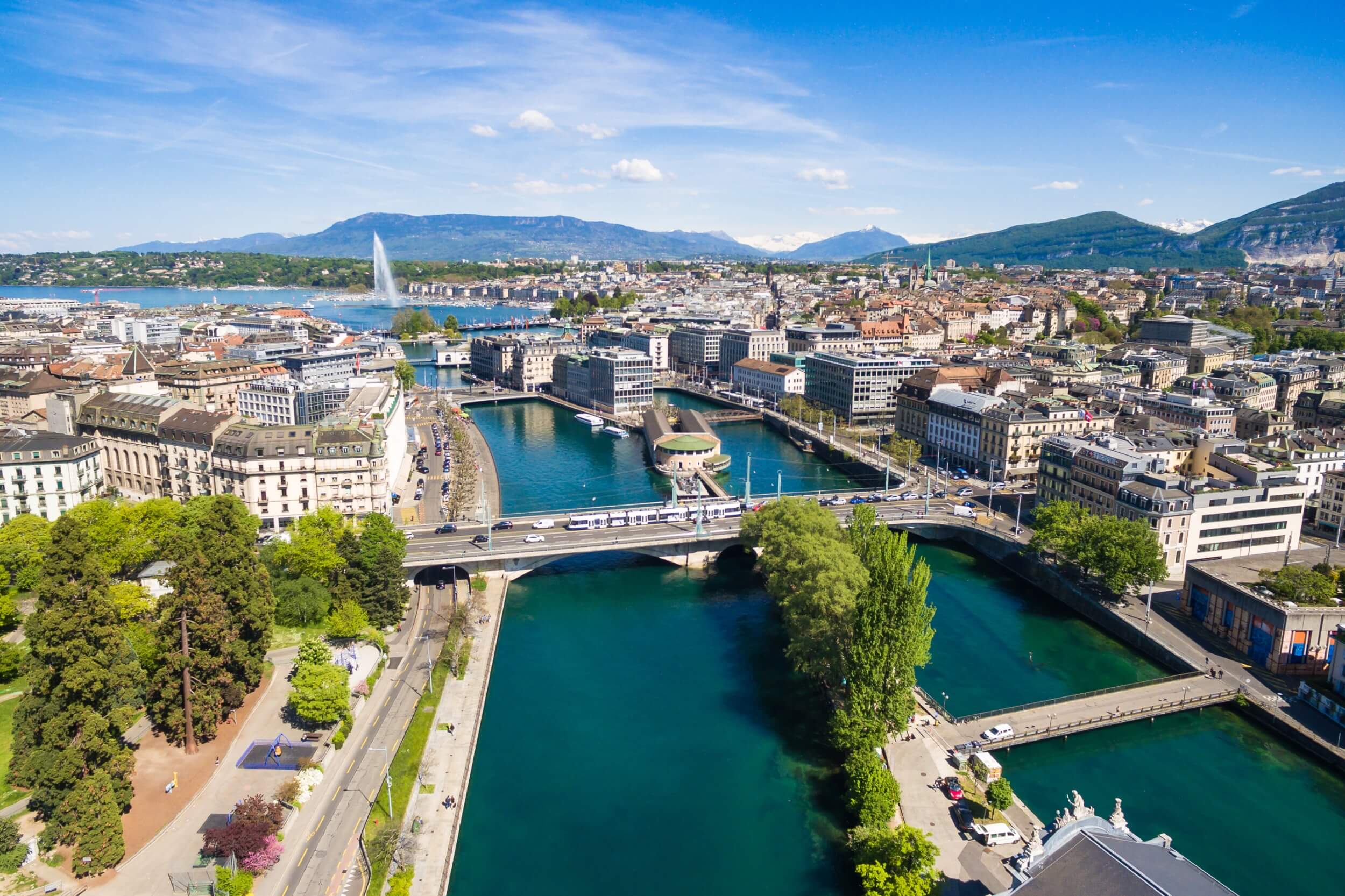 Geneva has an advanced network of transportation. The local bus and tram system is available all around the city. You can buy your tickets from the machines in most stations as well as at newspaper stands. The prices depend on the zone covered by the ticket and also on the tickets validity duration. More information about ticket prices can be found here. Geneva also offers free bicycles to explore the city with and the city is mostly flat with a very extensive bicycle path network. Finally, there are the lake boats. These lake boats offer rides across the lake, to and from the right and left banks. Not only is this a budget option to get from one half of the city to the other, but it is also very popular with tourists for the scenic view of the city it provides. Tickets cost 2 CHF for adults (2019).
Accommodation
Before deciding where to stay, visit our Geneva flight ticket page and discover the historical, cultural and natural beauties waiting for you in the city. Then start planning your trip by listing the flight ticket prices across the date range that suits you best.
Places to see
You can make an online parking reservation in advance on flypgs.com for car parking facilities for your flight from Geneva or when you arrive at the airport with your vehicle to meet someone.
Car Rental / Accommodation
If you're looking for a more comfortable transportation option when traveling to Geneva for business or holiday, you can rent a car with Pegasus benefits.