Public Transportation in Switzerland
It is possible to reach almost any point in Switzerland by public transport such as buses and trains. Ticket fares are a bit high. However, it is possible to make a more economical journey with discount cards. Swiss Travel Pass and Swiss Half Fare Cards are valid for all journeys by train. Supersaver tickets are one of the economical alternatives you can use during a day. Zurich Card will make your trip easier in Zurich. In the small country of Switzerland, the public transport system is well developed. Therefore, taxi or car rental alternatives are not used much.
Transportation from Zurich Kloten Airport to City Center
The transportation to the city center from the airport in the Kloten area takes about 12 minutes by train departing every 10 minutes. You can also use the shuttle buses of airline companies to reach the city. All shuttle buses are gathered very close to Terminal 1.
Transportation from Geneva Airport to City Center
After your flight, you can get a free ticket in Geneva and enjoy the first 80 minutes of public transport free of charge. You can reach the city center in a short time by using trains and buses at the Airport Shopping Center. Trains depart every 12 minutes and reach the city center in about 6 minutes. If you want to travel by bus, you have to use buses 5 and 10.
Places to Visit in Switzerland
Zurich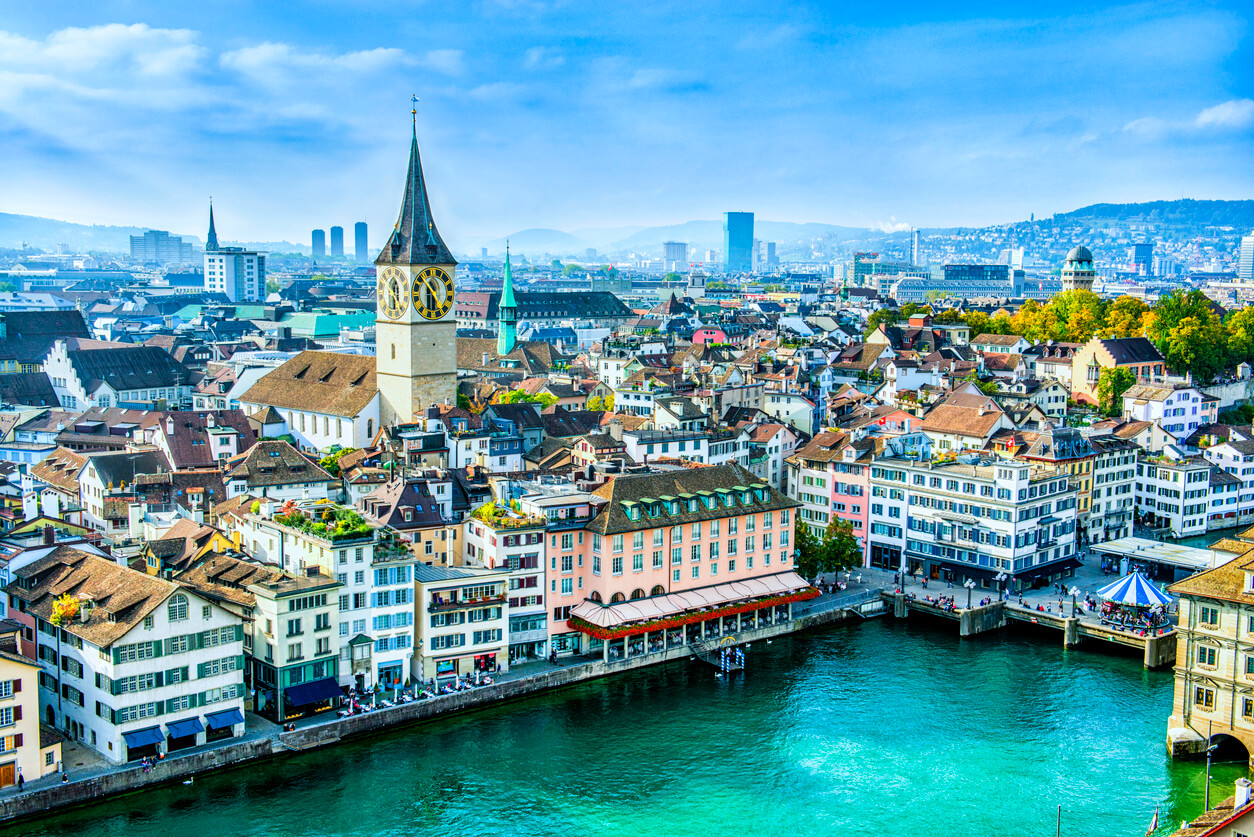 Zurich, which is located on the shores of Lake Zurich, is not the capital but the largest city of Switzerland (Bern is the capital of Switzerland). The city, where almost one in three people are millionaires, is always in the top three on the list of the most expensive cities in the world. It is the most cosmopolitan city in Switzerland. Although German is the official language in the city, French and Italian are other commonly spoken languages. Zurich is one of the safest cities in the world. Zurich, known as the cultural capital of Switzerland, has many buildings and places to see. The Grossmünster Church and St.Peter's Church are located in the Altstadt, known as the Old Town. China Garden and Lindenhof Hill are some of the must-see attractions.
Geneva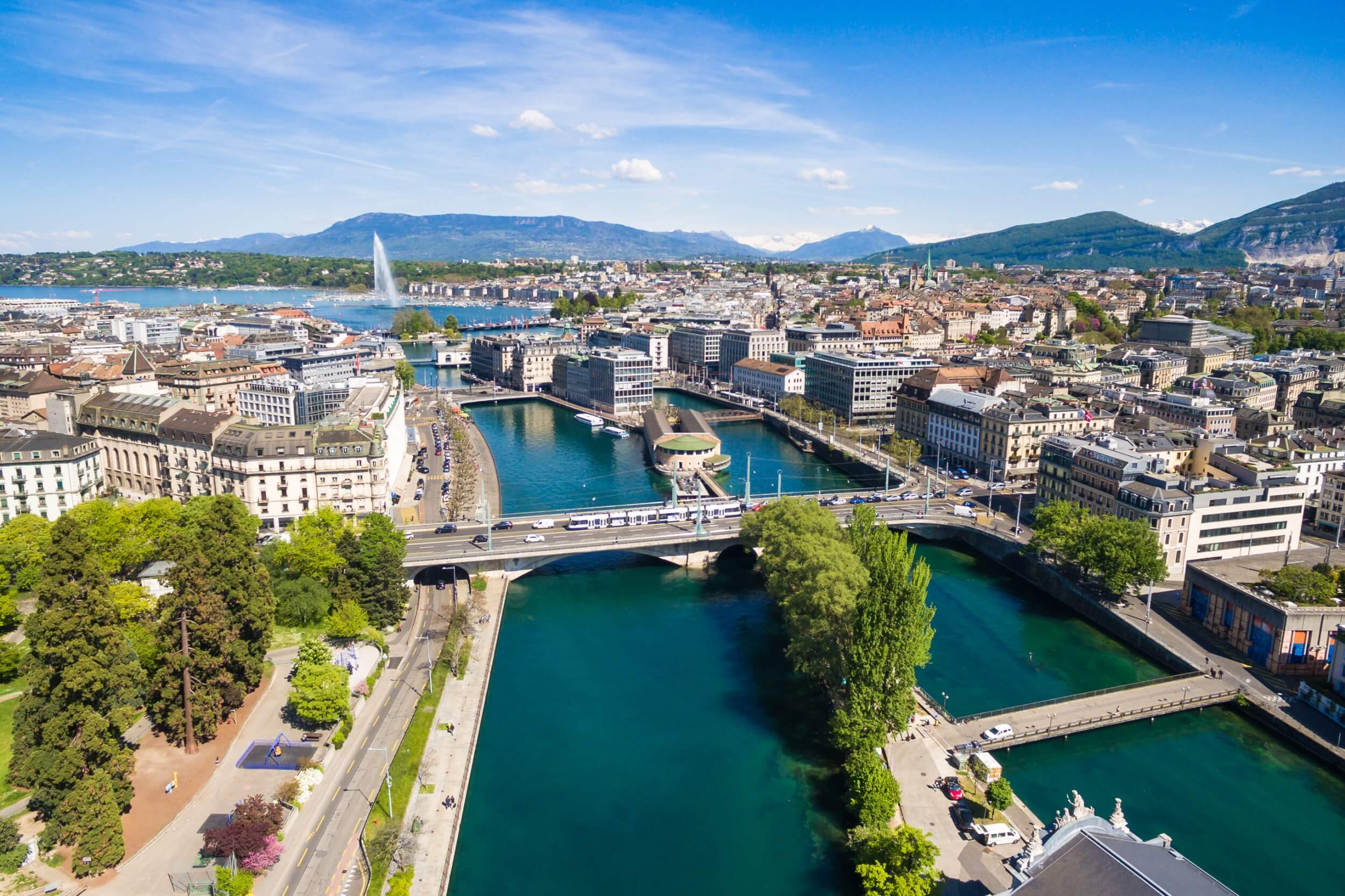 Geneva is famous for its lake walks, large shopping malls, clean streets, luxurious cafés, design hotels, and historic gothic buildings. It can be a convenient route for those who plan a quiet trip. Especially if you are interested in winter tourism, you can easily reach many ski spots from here. Geneva, a cultural city with 4000 years of history, is also known as the center of international organizations. The Cathedral of St. Pierre, the Reformed Memorial and Reform Museum, and Neuve Square are among the historic buildings and places of importance. The Jet d'Eau Fountain is one of the symbols of Geneva.
Basel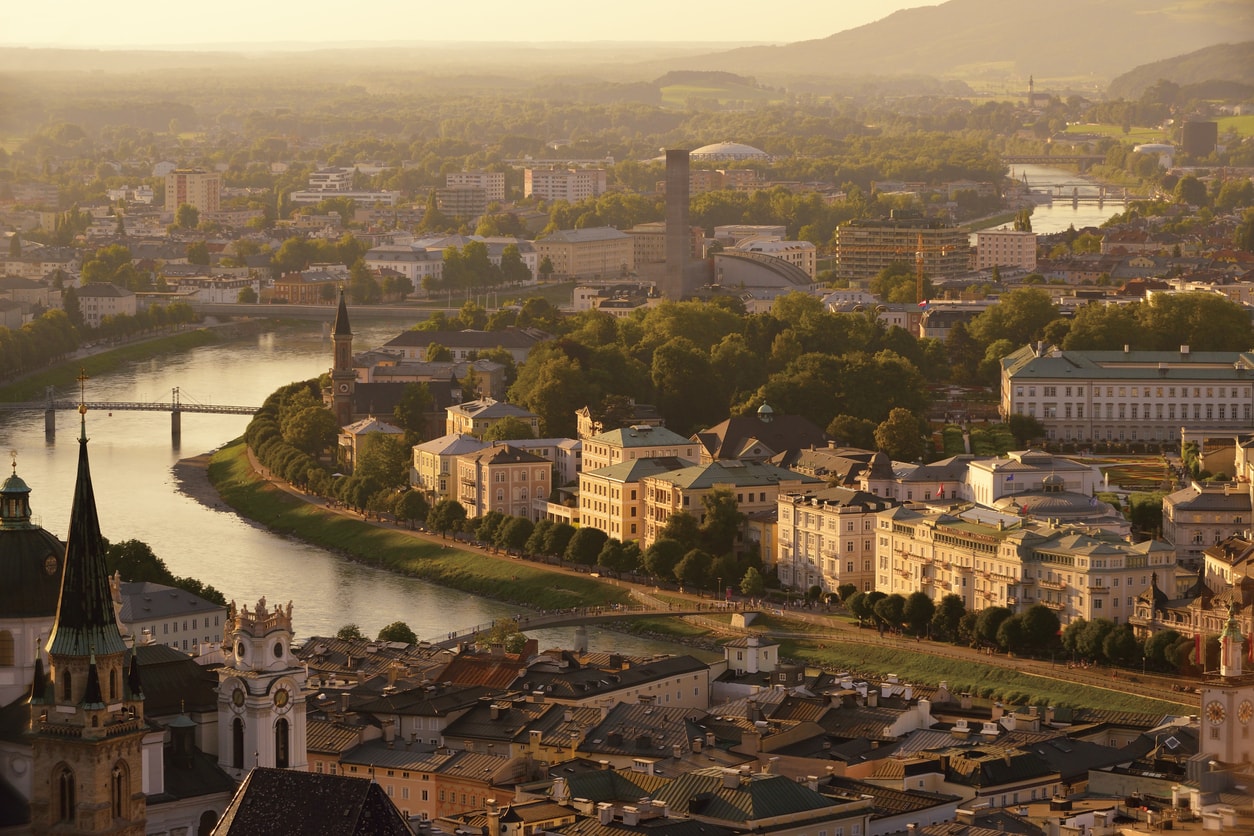 Basel is one of the must-visit places in Switzerland with its architectural features, peaceful streets, and art-smelling atmosphere. With its medieval architecture, world-famous museums, art galleries on every corner, and peaceful surroundings, Basel is one of Switzerland's most popular tourist destinations. In the middle of the Rhine River, the city is divided into Grossbasel (Big City) and Kleinbasel (Small City). Known as the Old Town, Grossbasel has historical buildings. Kleinbasel stands out with its nightlife and modern art galleries. Basel is a city full of art. You will see a museum in every corner and there are more than 40 art galleries in the city.
Where to Stay in Switzerland?
Switzerland is one of the most prosperous countries and offers many luxury hotel alternatives for its visitors. However, if you are looking for more economical alternatives, you can stay in hostels, cottages or even tree houses. In Zurich, you will find many high-quality hotels close to the city center. Kurhausstraße, Old Town and Oberstrasse offer both boutique and luxury hotels. For the hotels and hostels close to the center in Geneva, you can choose Paquis, Saint-Gervais / des Grottes.
What to Eat in Switzerland?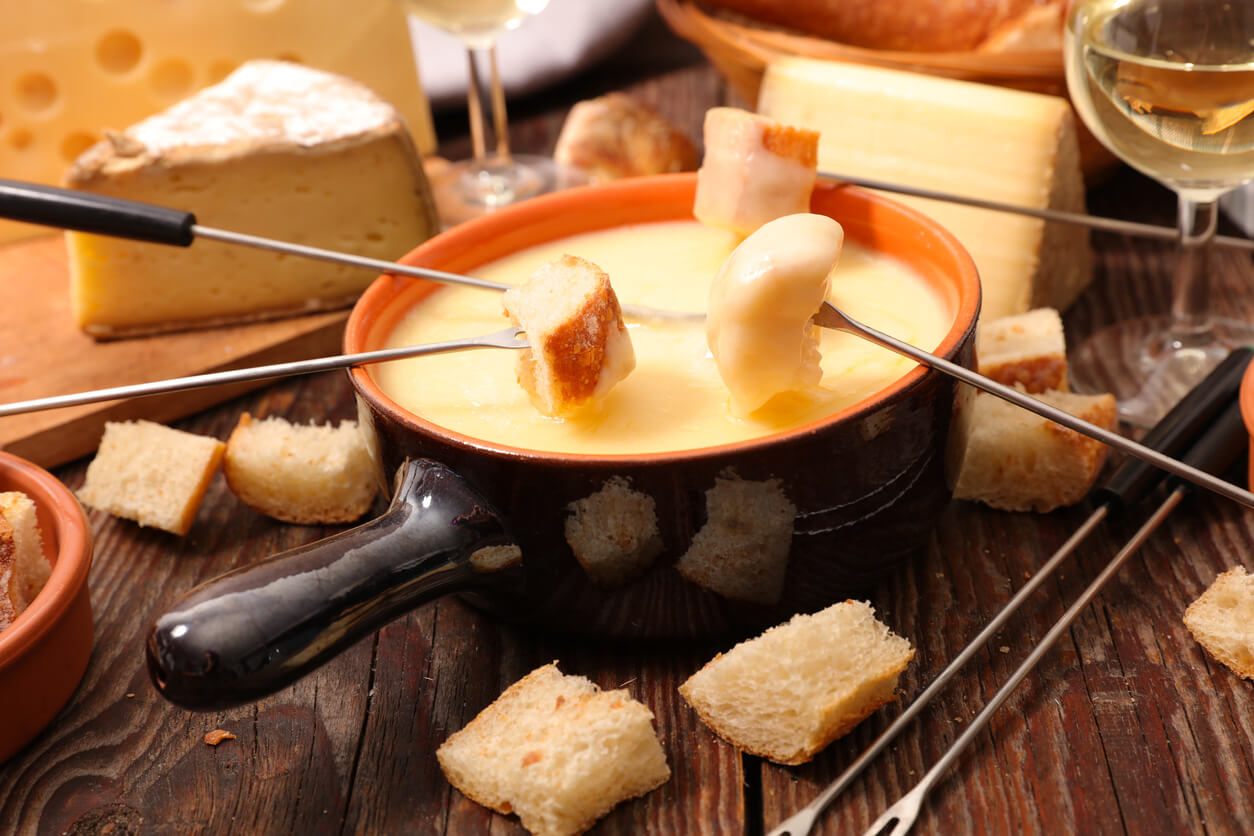 Switzerland has a cuisine influenced by Western European food culture. It is similar to other European cuisines. There are nearly 450 types of cheese in the country cuisine, which has cheeses obtained from local dairy products in the valleys. Switzerland is famous for its frequent use of milk and dairy products. One of the most basic dishes of Swiss cuisine, cheese fondue. When it comes to Switzerland, cheese and chocolate are the first foods that come to mind. Chocolates produced by various techniques are mostly consumed in Switzerland. Below are some restaurants where you can taste these famous Swiss dishes.
Cheese and Meat Fondue: Le Dezaley / Zurich
Chocolate: Sprüngli / Zurich
Rösti: Brasserie Anker / Bern
Raclette: Cafe du Soleil / Geneva
Shopping in Switzerland: Best Souvenirs to Buy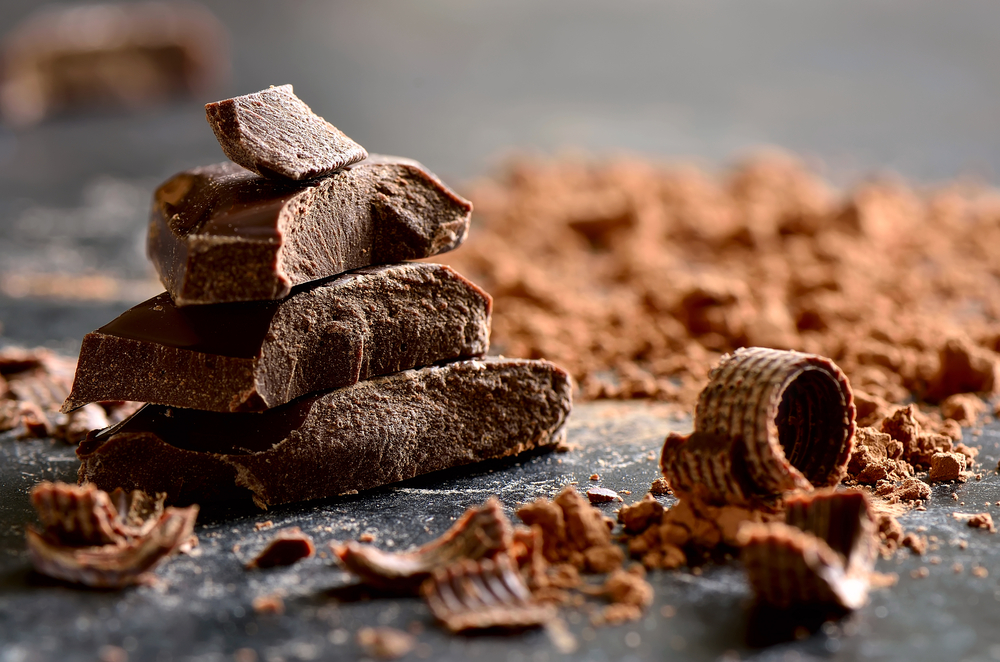 The best gifts to buy from Switzerland are Swiss chocolate and cheese. At the same time, Swiss Army knife, cuckoo watches, and wristwatches are among the most frequently purchased gifts. You can go to Niederdorf or Altstadt for shopping in Zurich. There are also antique shops and art houses. Bahnhofstrasse is where you can find world-famous brands.
Things to Know Before Visiting Switzerland
Switzerland stands out with its numerous innovations and inventions. The country, which hosts scientists and academics every year, is known for its innovative work. The first milk chocolate, aluminum foil, bobsleigh and the World Wide Web (WWW) system invented at CERN are among the most important inventions.
Switzerland is one of the countries with the lowest crime rate in the world.
All shops, including markets, are closed on Sundays. The only location that is open are the train stations.
Although about 60% of the country speaks German, the number of people who speak English is very high.
Although cash shopping is preferred, most places also accept credit cards.
In Zurich and Geneva restaurants, a 15% tip is automatically credited to the account.
Nightlife in Switzerland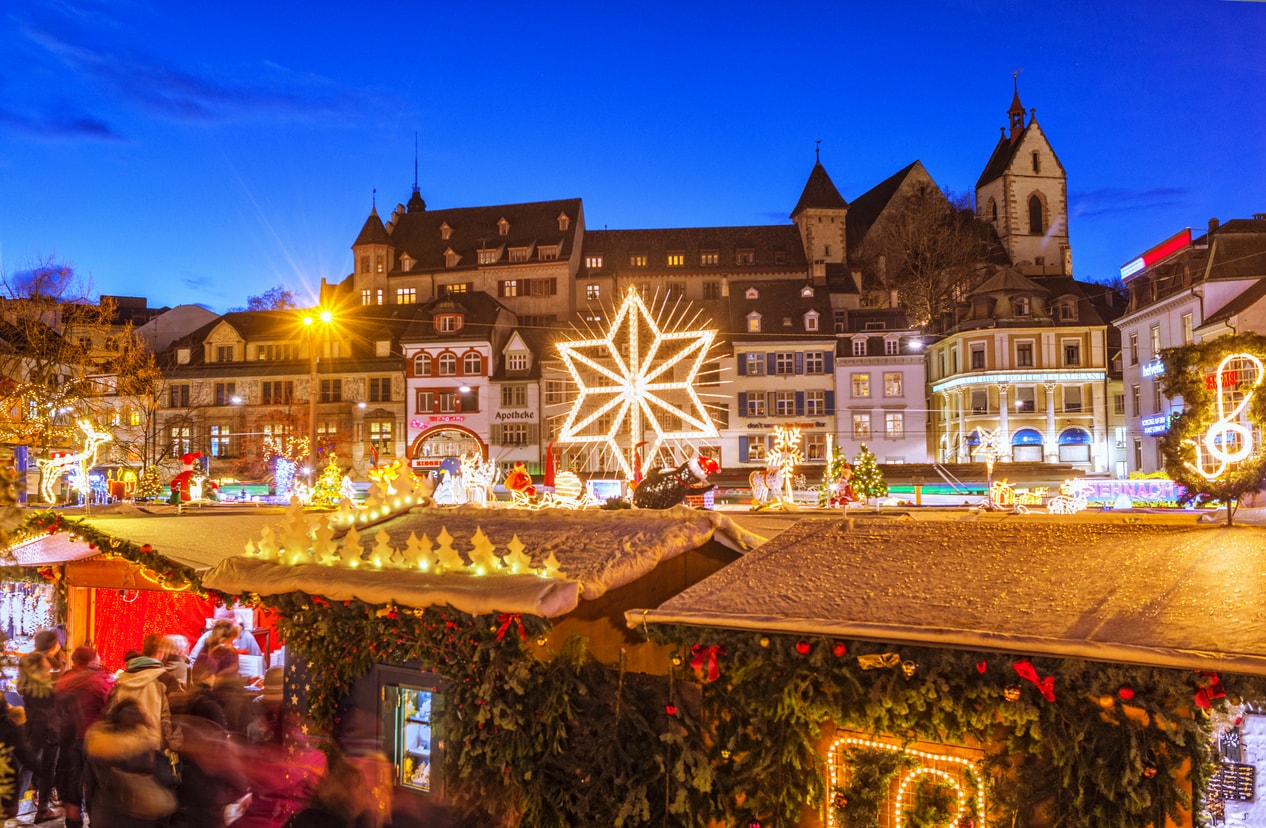 When it comes to nightlife and exploring some of the coolest clubs, Zurich is ahead of rest of the cities in the country. Zurich has the most luxurious and well-known nightclubs in all of Switzerland, so it is not difficult to find a place late in the night. Entertainment venues are usually located around the Old Town and the Niederdorf in Zurich. If you want to spend a quiet night, you should choose the bars around Paradeplatz. In Geneva, there are many alternatives to enjoy the beautiful scenery around the Rhein River.
Holidays in Switzerland
1 January – New Year
6 January – Epiphany
1 March – Republic Day
19 March – Saint Joseph Day
1 May – Labor Day
1 August – Swiss National Day
1 November – Saints Day
25 December – Christmas
Festivals in Switzerland
Basel Fasnacht (February, Basel)
Interlaken Music Festival (April, Interlaken)
Sechseläuten (April, Zurich)
Fête de la Musique (June, Lausanne)
Zurich Festival (July, Zurich)
Gurten Music Festival (July, Bern)
Geneva Festival (August, Geneva)
Locarno International Film Festival (August, Geneva)
International Film and Television Festival (October, Geneva)
FAQ about Switzerland
Is Switzerland a member of the European Union?
No, it is not a member of the European Union due to its neutrality policy. Switzerland is also the country that has not participated in any war for the longest time and maintains its neutrality. The last battle with another country was made in 1515.
Is the Swiss flag square?
Yes, Switzerland is the only country that is a member of the United Nations and has a non-rectangular flag.
How many regions are there in Switzerland?
It consists of 26 cantons, including Bern. Each of these cantons has its own laws, parliaments, and courts.
Is the capital of Switzerland really Bern?
Both yes and no. The real title of the city of Bern is the federal city. Technically, Switzerland does not have a capital. Bern is considered the de facto capital.
Is there a president in Switzerland?
Since there are cantons and each region has its own constitution, there is no president in Switzerland. Instead, there is a council with 7 members.