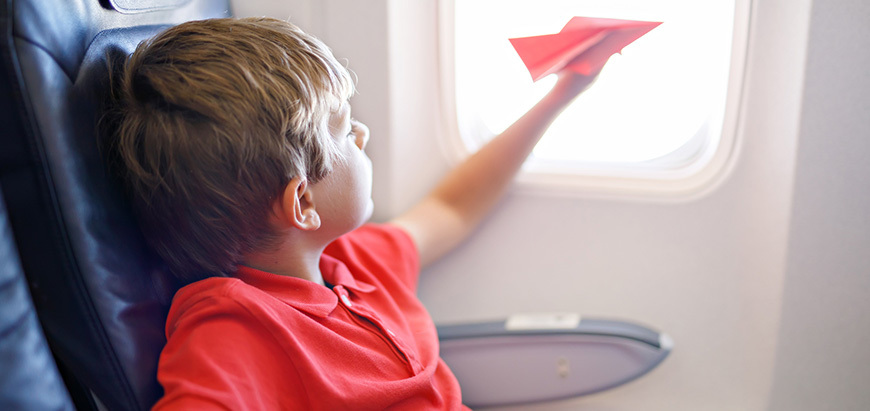 Children aged 3 to 13 are child passengers. Children under 3 years old are infant passengers and they are subjected to different regulations. Child passengers are divided into two as accompanied and unaccompanied minors. Accompanied minors must travel with a parent or a guardian onboard. Unaccompanied children can travel alone. Regulations regarding child passengers can be different for other companies.
It is recommended to check out related regulations and passenger rights identified by the flight company before getting onboard.
Traveling with A Child Onboard
Traveling with child passengers and traveling alone as a child is possible in accordance with instructions. Children can travel with a minor boarding pass. Children between certain ages must be accompanied by a parent or a guardian. For further detail visit travelling with a child on board page on our website. As long as passengers comply with the instructions, they get can get onboard.
Flight Instructions for Passengers Traveling with Children
We would like to point out a few important safety details:
It is not advised for children with active infection and contagious illnesses to get on board as it jeopardizes both the child's and the passengers' health on board. Especially children with middle ear infections might suffer from severe ear pain due to cabin pressure changes.
In case of any problem you encountered traveling with a child, you can always ask for help from flight attendants.
Things to create a distraction for children might be packed in the hand luggage. Children might get bored while traveling long-distances. In this case, you can take a walk with your child through the aisle. 
Children with chronicle diseases are advised to take a medical report to travel.
Passport and visa are also required for children to board on international flights. It is recommended passengers traveling with infants or children to check passport and visa regulations for the country of destination.