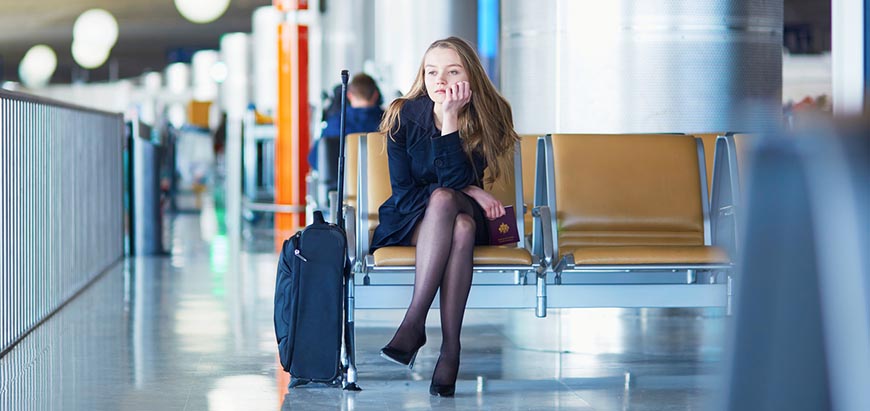 What is an INAD Passenger? 
INAD is a term used for passengers who are not allowed to enter the country that they want to travel. The term stands for the inadmissible passenger. This aviation term is used at international airports and, according to civil aviation laws, the INAD passenger should be taken back to their country by the airline. 
If the passenger is unable to show the valid documents to the border police at the international arrivals terminal, or if the documents shown are deemed invalid, the passenger can be in danger of being an INAD. The passenger is returned to his country after being admitted to the plane for return. 
What Does Not Allowing a Passenger to Enter a Country Mean?
Passengers who are not allowed to enter a country are people who are classified as inadmissible passengers by the authorities, such as border police or passport control officers. After being investigated by the security team, the passenger is returned to the airline that brought him in. In the case of INAD passengers, the police should contact the airline and send the passenger back to his country. 
What Does it Mean to INAD Someone?
INAD means not accepting a passenger to a country. In this case, the passenger is defined by the passenger title, INAD. The INAD process is often put into action when a passenger wishing to enter a country with an invalid visa or when the transit visa of a transit passenger is not available. For this reason, make sure your visa details are complete and accurate when you travel abroad. Also, if you are going to fly in transit, definitely review the transit visa rules of the country you are transferring to. 
What are the Consequences of INADing?
The INAD passenger is sent back to his country with his belongings. INAD passengers are sent back to their country by the plane they traveled. If there is no vacancy on board, the passenger will be taken to the waiting areas to wait for the first available flight. In some cases, INAD passengers can wait for the other flight for days. For this reason, make sure that your documents are valid when traveling abroad. Before you start your journey, check the visa requirements of the countries you are going to travel to or transit carefully.