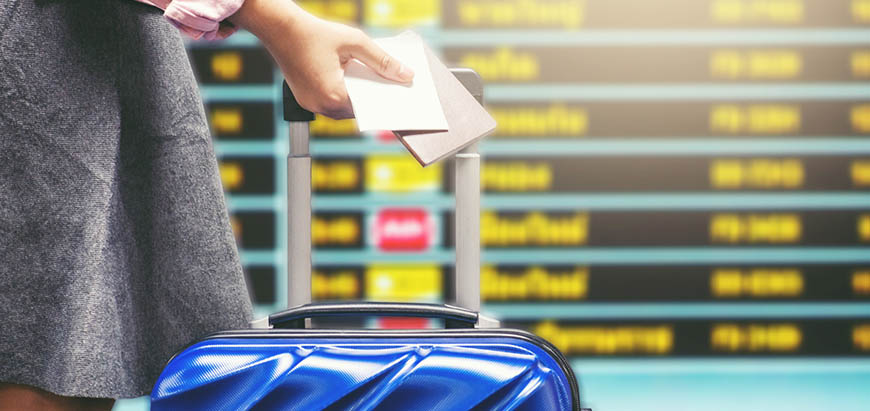 What does a Connecting Flight / Transit Flight mean?
A connecting flight or transit flight is to reach the final destination through two or more flights, namely, traveling without any direct flights. It is easier and more convenient to use the same airline for connecting flights as it will make baggage transfer more practical and save the time wasted between connecting flights. If you are going to have a transit flight with Pegasus, you can find all the information on our website. 
If you're going to make your first transit flight, you should pay attention to a few things. For transit flights, certain international lines are used. You can travel between far destinations (e.g. Istanbul and Delhi) by flying through the airline's transit zone.   
Pay Attention to These While Having Transit Flights
The first thing to learn about transit flights is whether the country you are being transferred to demands a transit visa. If a transit visa is required and you do not have it, it is possible to be stopped at the passport checkpoint before you can get to your connecting flight. Your plane ticket will also become invalid. 
You should be careful if you will fly with two different airline companies. There are interline baggage agreements between the airlines. If they have an agreement, transit passengers can continue their journey without an issue. Unless they have an interline baggage agreement between them, you must claim your baggage yourself and proceed with your connecting flight. However, if you are traveling with the same airline, you can continue your journey without any issue. If you are coming from international lines and continue your journey with a domestic flight, you need to claim your baggage at the international arrivals section. At this point, we recommend that you listen to the airport announcements carefully. 
You also need to check-in for transit flights. This means after your first flight is complete,  you can check-in online or use the counter check-in for your second flight. 
First of all, you should take the time zone of your destination country into consideration. This is of great significance if you are traveling by two different airline companies. If you fly with the same company, you don't have to pay attention to this. The airline will make the necessary arrangements for you.