Transportation
Malatya is one of the richest cities in Eastern Anatolia with its history, culture, economy, and tourism. This city is a great starting point for an Eastern Anatolia or Southeastern Anatolia tour. Pegasus Airlines offers direct flights that take 1 hour 40 minutes from Istanbul Sabiha Gokcen Airport to Malatya Airport. Here is your Malatya flight ticket which is prepared with affordable prices for you to have a wonderful holiday in this beautiful city.
 

Transportation from Malatya International Airport to City Center
Malatya Airport is located 27 km outside the city center. There is no municipal bus from the airport to the city center, you can go by Havas buses or taxi.
Departure times for Havaş buses are arranged according to flights to Malatya Airport. Buses departing from the airport about 25 minutes after landing time pass through many points of the city. The journey takes approximately 45 minutes but may vary depending on the traffic situation.
Another option is the airport taxis that are available 24/7.
If you want to rent a car and travel to Malatya as you wish, you can benefit from the Pegasus Airlines car rental service that Pegasus Airlines offers to you.
Public Transport in Malatya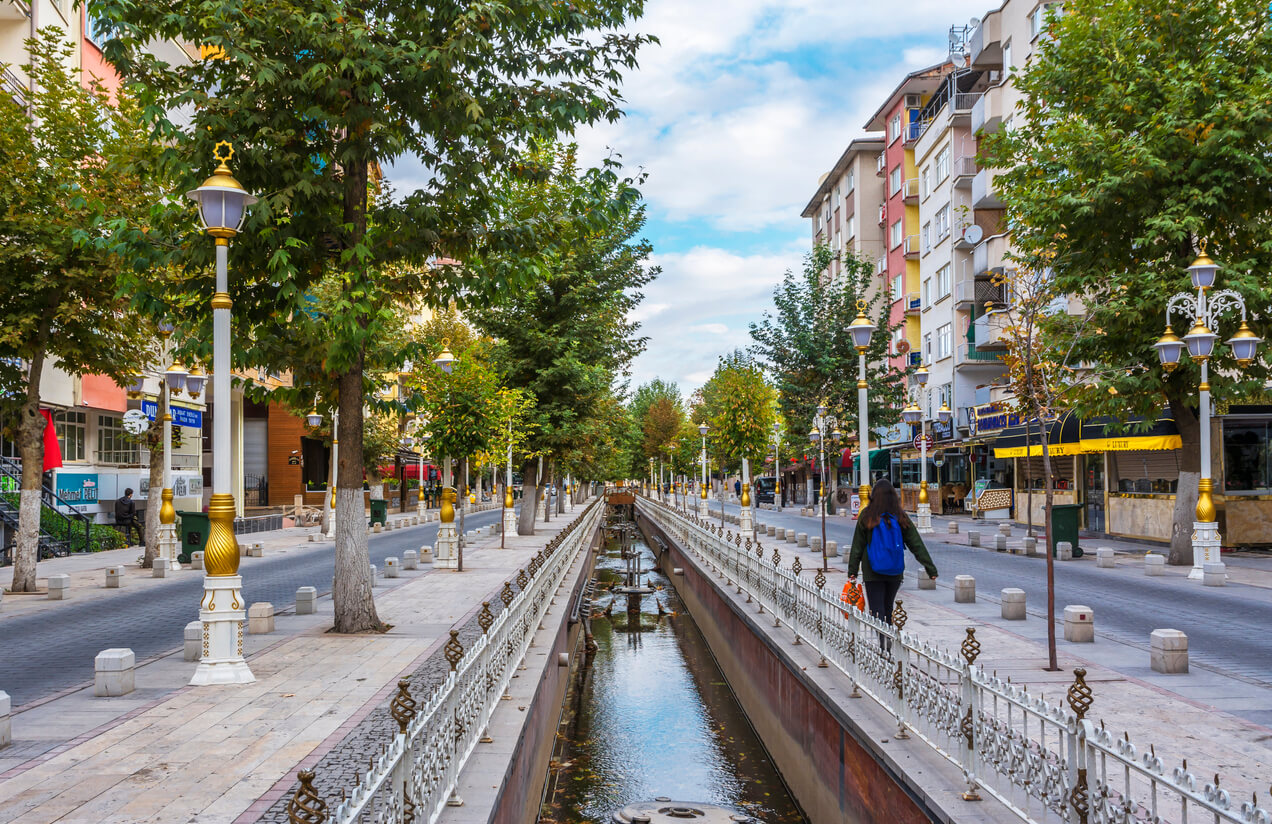 Malatya is quite developed in terms of urban transportation. Transportation services provided by the municipality are provided by buses and electrical busses called Trambuses. There are also minibuses and taxis. Public transport and minibuses are available from morning until midnight, and taxis are the only means of transportation you can use after this time.
In Malatya, public transportation fees are paid by Malatya Card. Municipal buses go on a total of 77 routes including the city center and surrounding districts. Another public transport, Trambus, serves between Maşti and İnönü University along 57 stations with a 36 km route.
Minibuses also serve many points in the city center where public transport goes and is the best alternative to go to the surrounding districts during the day. Taxis are the means of transportation you can always find throughout Malatya.
Accommodation
Before deciding where to stay, visit our Malatya flight ticket page and discover the historical, cultural and natural beauties waiting for you in the city. Then start planning your trip by listing the flight ticket prices across the date range that suits you best.
Places to see
You can make an online parking reservation in advance on flypgs.com for car parking facilities for your flight from Malatya or when you arrive at the airport with your vehicle to meet someone.
Accommodation / Car Rental
If you're looking for a more comfortable transportation option when traveling to Malatya for business or holiday, you can rent a car with Pegasus benefits.