Transportation
TAs one of two major teams in the Premier League, Manchester is one of the cities where tourism is active in England. Get ready for a great UK holiday after 4-4.5 hours flight from Istanbul Sabiha Gökçen to Manchester International Airport with your Manchester flight ticket prepared by Pegasus Airlines at affordable prices!
 

Transportation from Manchester International Airport to City Center
Manchester Airport is 14 km from the city center. You can go to the city center from the airport by train, by shuttle bus, by local bus, by taxi or by renting a private car.
Getting to the city center is easy when you land at Manchester airport. You can reach the train station within a maximum of 10 minutes by following the signs. The station is located between terminal 1 and terminal 2. The train goes to the city center every 20 minute. You'll be at Piccadilly Station in half an hour. There is public transport from here to all parts of Manchester.
7/24 airport shuttles run from Manchester Airport to the city center. The shuttles that reach the city center in about 25 minutes cost £5-9 (2019). Take a look at this link to see the shuttle bus departure times.
Another transportation option to get to the city center is the municipal bus number 43. Buses depart every 10 minutes in the morning and leave every half hour in the evening. The bus reaches the city center in 42 - 72 minutes depending on the traffic situation.
Those who want to go to the city center in a more convenient way can use the airport taxis that are available 24/7. It takes about half an hour to get to the Piccadilly station in the city center.
If you want to rent a car and travel in Manchester as you wish, you can benefit from the Pegasus Airlines car rental service that Pegasus Airlines offers to you.
Public Transport in Manchester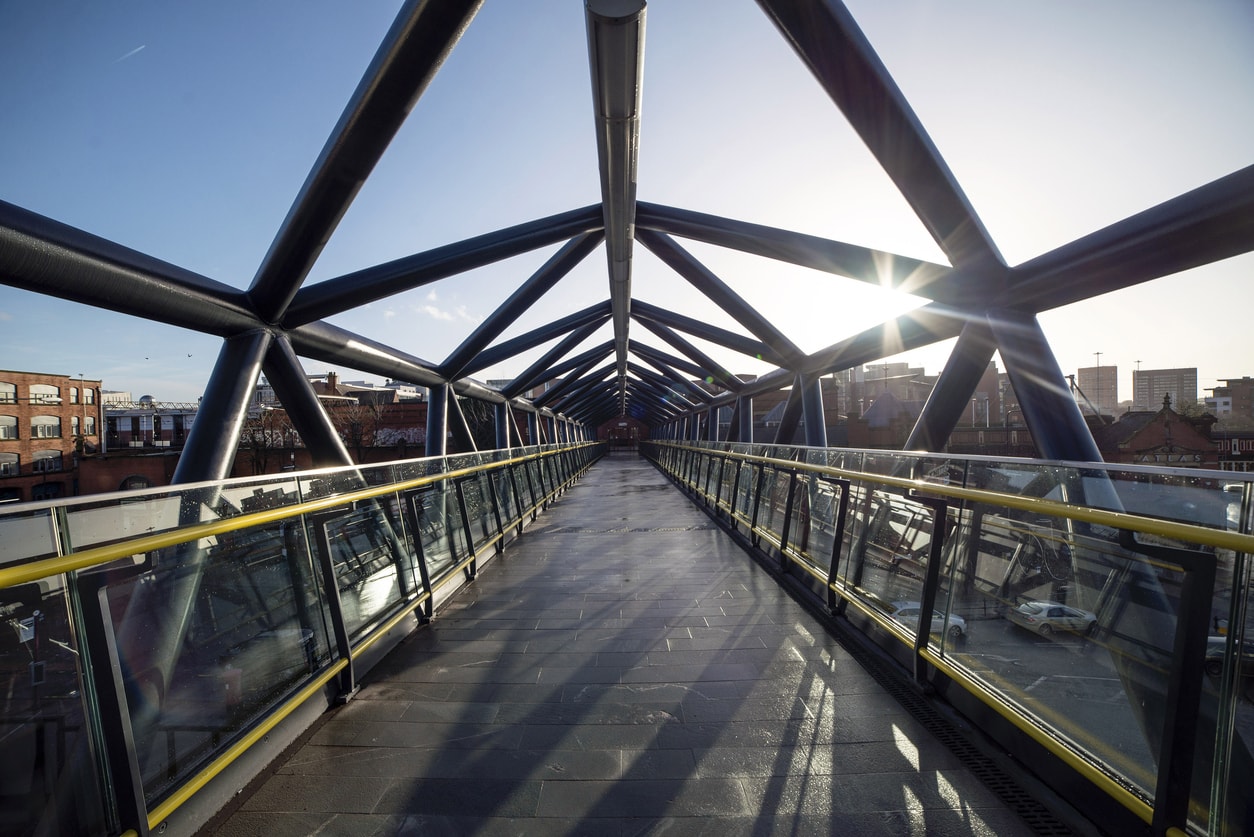 Manchester is a highly developed city in terms of public transport. Free metro shuttles with three circular lines, city buses and trains make it easy to get anywhere in the city.
Free metro shuttles have 3 different routes and each route provides a free shuttle to different points of the city. Line 1 and 3 depart from Piccadilly Station, line 2 from Victoria Station to popular attractions such as Chinatown, Cross Street, King Street, Dalton Street, Opera House, Museum of Science and Industry. Metro shuttles are open from 10:00 to 18:00 on Sundays and from 07:00 to 19:00 on other days of the week.
The Metrolink rapid transit tram lines and train lines go anywhere in the city. It is one of the best ways to tour the city and ticket fees range from £5 to £7 (2019). You can take the tram and train from Piccadilly Station and Victoria Stations, which are central places in the city.
England is famous for its unique buses and this is also true for Manchester. We strongly recommend you to tour Manchester by bus. The buses have two main departure points. Buses from Piccadilly Garden go south to the city and buses from Shudehill go north to the city.