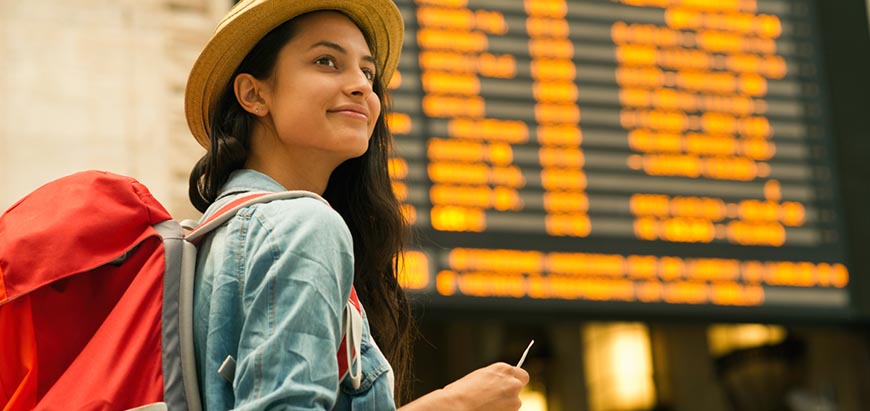 What is Boarding/Boarding Time?
Boarding is the last step before heading into the aircraft.  Passengers pass the last checkpoint and guided to the plane with the help of airport staff. Boarding time, therefore, refers to the duration of this procedure. Once the boarding is completed, no one is allowed to enter into the aircraft and this is part of the aviation rules. You can have more information on boarding by visiting the Pegasus Airlines Boarding page.
What is Boarding at an Airport?
It means getting into the aircraft. It is just a long version of the term boarding. The answer to "what does plane boarding mean?" has the same answer. Boarding is the next step after completing your check-in. Passengers get into the aircraft after completing their check-in through websites, counters or kiosks. The difference between boarding and check-in is boarding is done vis-a-vis while check-in can be done through mobile phones. If you miss the boarding time, you should be aware that your ticket will be invalid.
How to Get Boarding Pass?
Showing your ID and your boarding pass at the checkpoints is enough for you to get on board. Passport is used instead of identity cards on international flights. You need to follow the announcements regarding the boarding times. Preparing your ID/passport and boarding pass before getting into the boarding line which can sometimes be long, will save you time. While boarding, flight attendant will tear off the boarding part of your ticket and give it back to you.  
What is a Boarding Pass?
The boarding pass is the clipped side of your flight ticket. It is torn apart by the flight staff and given back to you during boarding through the gates. It is advised to keep the boarding pass until the end of the flight.
When Does Boarding Start?
Boarding times are announced through the screens in the lounge. To not to miss your boarding time, please follow the announcements and the screens.
When Does Boarding End?
Boarding times vary depending on airline companies. For Pegasus Airlines, it ends 20 minutes before the take-off. Please check Boarding Times on our website.