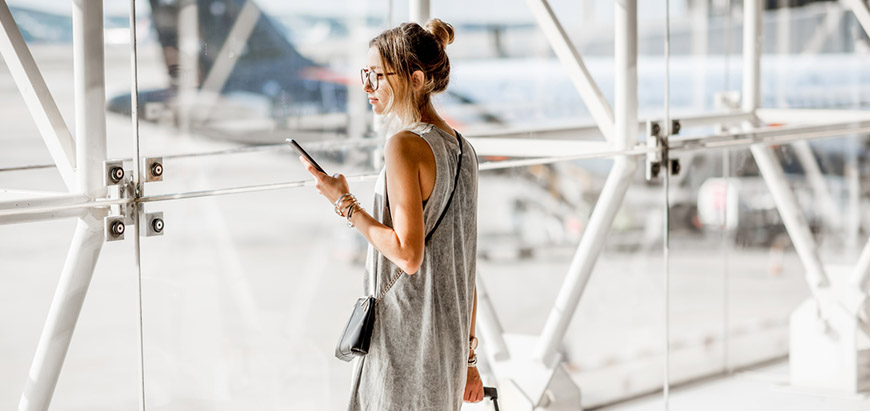 What Is an Airline Hub? What Does a Hub Airport Mean?
An airline hub or hub airport is the name given to the airports that airlines use outside their headquarters. 
The hub is also used as a term that expresses the connectivity of an airport to the other airports. The more places an airport provides access, the higher the flight frequency is and the greater the HUB. Today, just like the airlines, airports are also competing among themselves. That's why they increase the number of connections and compete to become a better HUB. 
What Is A Hub? 
The hub term refers to the location of the transfers in the transportation industry. In other words, passengers and cargo can be transferred from plane to metro, metro to bus, bus to train through the help of hubs. 
The airline hub is an airport of second-degree importance in air transportation except for the epicenters. Pegasus, for example, is the epicenter of Sabiha Gokcen Airport and uses Istanbul Airport as an airline hub, or Pegasus flies to Schönefeld Airport for its Berlin flights and flies from there to Berlin. So Schönefeld Airport is one of Pegasus hub airports in Germany.
The world's largest airports are also defined as mega hubs. London Heathrow Airport is at the top of the list as of 2018, according to reports by OAG. 
What are The Types of Hub Airport?
In the aviation industry, airports are classified according to hub types. American model hubs connect medium-haul flights to medium-haul flights. This is due to the great size of the United States, as the flight time between two distant states can reach 6.5 hours. Moreover, with a passenger potential of more than 700 million passengers per year, the U.S. aviation industry has the most air traffic in the world. In the European hub type, medium-haul flights are combined with long-haul flights. This type comes to life when you want to fly from a place that is not very central. For example, if you want to fly from Mardin to Delhi, you will fly to Istanbul first and then transfer to Delhi, and this is called the European model hub airport type. The last type is the Persian Gulf and Asian hub airport type. In this model, long-haul flights are also connected by long-haul flights.