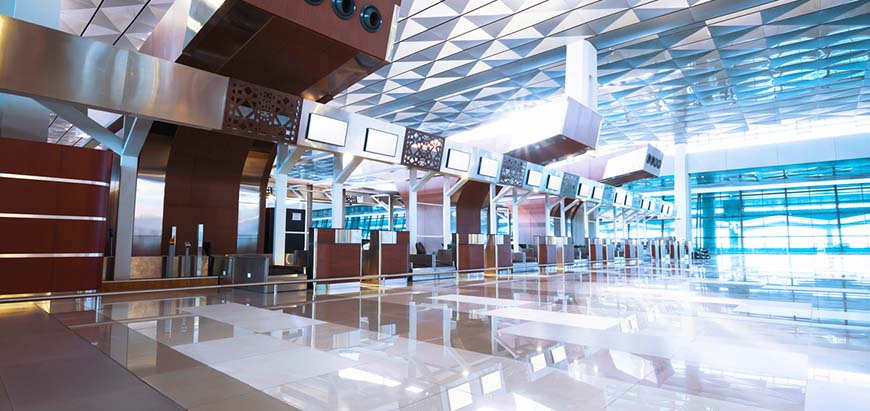 What is an Airport Counter?
Reserved areas for passengers to check-in are referred to as counter. Airline companies have their counters at the airports. Passengers with baggage to drop-off can check-in at these counters. Counter clerks will help passengers throughout the process.
What is Airport Counter Check-in?
Passengers start their boarding procedure by going to a reserved area and show their PNR codes or boarding passes to the counter clerks a certain amount of time before boarding. Counter check-in lasts longer than online check-in and for passengers with hand luggage only it can be a waste of time. However, passengers with checked baggage are required to get in the line to check-in at the counters.
How to Check-in at the Counter?
Check-in at the counters is quite easy. The only thing you need is to be at the airport for a certain amount of time prior to your boarding and get in line. You can save more time by preparing the necessary documents such as your boarding pass and identity documents in advance. PNR code will be enough for the counter clerk to access your flight details.
Pay Attention to These While Check-in at Counters
Counter Check-in Closure Times vary depending on international and domestic flights. Please visit our website for more information.
During holiday seasons (public holidays etc.), it is advised for passengers to be at the airport at least 2 or 3 hours prior to boarding time.
Passengers with hand luggage only can use our mobile application or website to save time by check-in online.
A valid identity document is required to check-in at counters.
Exceeding the weight allowance will require additional payment.
By law, it is mandatory for passengers to check-in themselves. Passengers are identified during check-in.
It is important to show respect for other people in the check-in line. In exceptional cases, counter clerks should be informed with the passengers' consent.