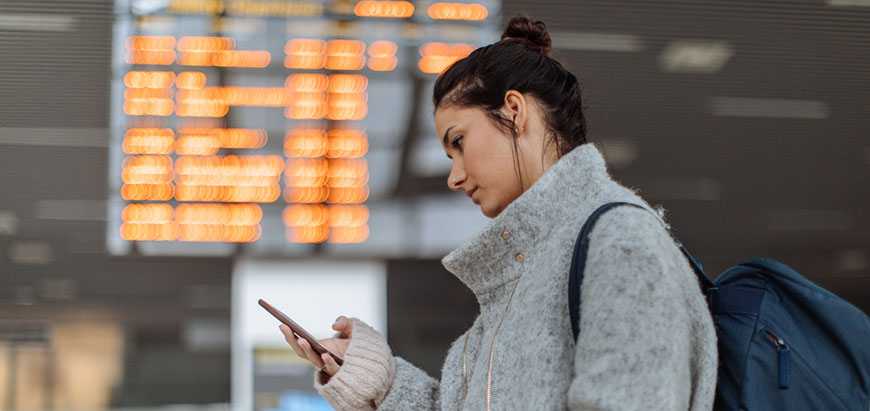 What is the Domestic Terminal?
Domestic terminals are where passengers can travel within the country. Security checkpoints, cafes and restaurants, screens showing flight details, airlines' offices, exchange offices, resting and waiting areas for passengers and prayer areas are included within the airport.
If you plan on having a domestic flight, you can check-in and deliver your baggage within the domestic terminal.
How to Find the Domestic Terminal?
You can access all the information on terminals from information desks. You can also follow the guiding signs to reach the domestic terminal. Using mobile applications or websites to check the airport maps will also be useful.
What is the Domestic Departure Terminal?
Passengers who have domestic flights start their boarding procedures within this terminal. Passengers thinking of taking a domestic flight can head to the boarding area and the gate after completing the requirements.
What is the Domestic Arrival Terminal?
Passengers arrive at this terminal after their domestic flights. If you have a guest taking a domestic flight, you can wait in this area.
Pay Attention to These While Using Domestic Terminal:
To avoid missing a flight or running late to a flight, you might follow the recommendations below.
During holiday seasons airports can be rather busy. Please arrive at the airport early to prevent any inconvenience.
Although security parameters are not as strict as in international terminal, please pay attention to the security warnings always.
Some airports have kiosks allowing you to check-in. Checking in through kiosks can save you time.
Weigh your baggage beforehand not to be charged with excess weight fee. To learn your weight and baggage allowance and to purchase additional baggage please visit Purchase Extra Baggage Allowance.