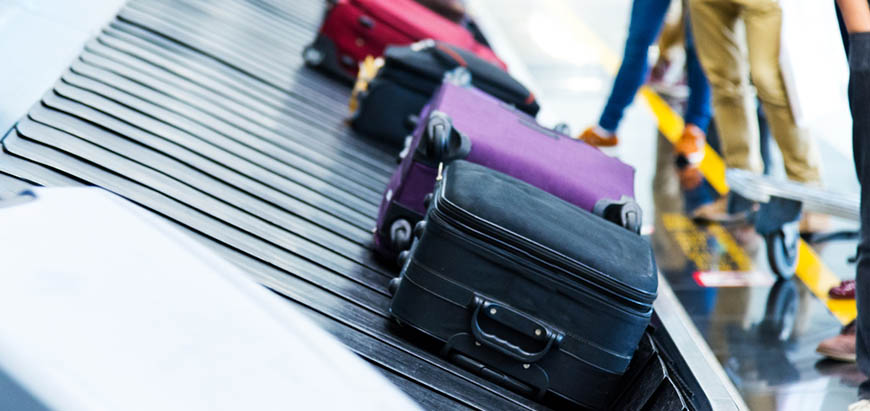 What is Checked Baggage?
It is the luggage in compliance with the airline baggage regulations and delivered to the airline during check-in to be stored in an inaccessible area to the passenger during the flight. In addition to the free baggage, baggage allowances might be increased through purchasing additional baggage depending on the travel class.
Checked baggage is carried in the custody of the airline and stored in the cargo hold. There are certain rules to be followed for items to be carried on board and all passengers are expected to comply with these rules. Visit General Rules to see further details on checked baggage.
Baggage not in compliance with the rules cannot be accepted onboard. For this reason, please check cabin baggage and checked baggage rules after booking your flight.
Rules for Checked Baggage
Passengers planning international or domestic flights should pay attention to the weight and quantity limits. In accordance with the requirement set forth by IATA and Directorate General of Civil Aviation, luggage exceeding 32 kg cannot be stored on the aircraft as checked baggage.
For passengers exceeding the free baggage allowance given with the flight ticket are required to pay an excess baggage fee. Passengers exceeding baggage allowance can purchase excess baggage weight.
Pegasus Airline's baggage responsibility is established by legal regulations. For this reason, it is not recommended to carry high-value items in checked baggage. In case of a loss or damage, Pegasus Airlines denies any responsibility not defined in the disclaimer. To have more information, please check Carrier Liabilities and Their Limits.
Prohibited Items on Checked Baggage
The first rule for baggage to be stored under the plane, in the cargo hold, includes flammable objects. Flammable objects cannot be accepted to the passenger aircraft. Cylinders of camping gas, paraffin bottles or any item with compressed gas or aerosols are not permitted on the aircraft.
Explosives or any kind of explosive equipment cannot be accepted onboard. Fuel oils as well cannot be permitted in the checked baggage area. Fire extinguishers, acids, alkalis or radioactive substances are by no means accepted into the aircraft.
For further information on Pegasus baggage rules and its limits, please check (9.5 Baggage Restrictions) on the General Rules section.