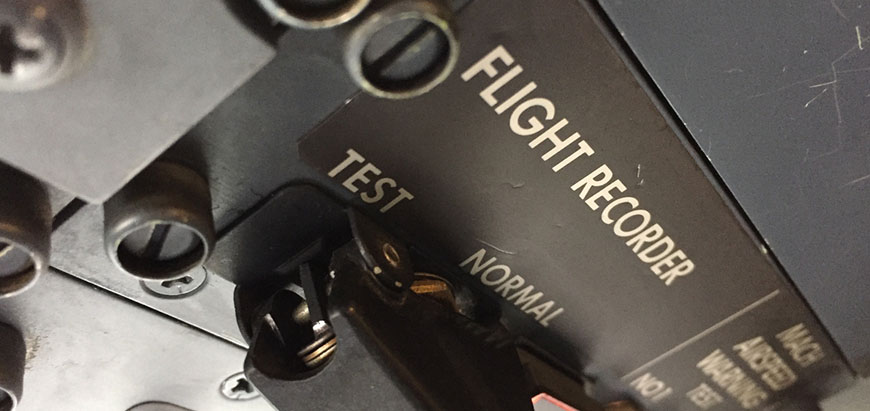 What is a Flight Data Recorder/Black Box?
A black box is a flight data recorder that must be in every air vehicle. All flight information is recorded into the black box with a specific algorithm. This makes the recorded flight data accessible to authorities when needed. Contrary to popular belief, the black box is mostly bright orange, not black. Black boxes that are resistant to the most extreme situations are one of the most special tools of the aviation research industry with their voice recording features. 
What Does a Black Box Work?
The black box helps to clarify the reasons for accidents and to find ways to prevent them. The first use of the device dates back to 1947. After 1958, it was mandatory to have them on board according to the rules set by the Civil Aeronautics Board.
The black box stores all kinds of information and conversations about the plane. Thanks to its sturdy design, it can be protected even under the hardest conditions. Passenger planes' black boxes are able to send signals under the sea for 90 days. The black boxes, weighing an average of 5 kilos, activated as soon as they interact with the water and start sending signals. So any team looking for the location of a plane crash can even find it under the sea. 
The pilots' conversations are recorded in the black box. So the researchers can listen to the pilots' last conversations. However, this does not apply to every black box. Some black boxes only record data about the plane, while others do both jobs. 
Black boxes are designed to be the least affected by an impact. This is why they are located in the tail of the plane. 
The black box is designed to be as strong as granite. Even at a temperature of 1100 degrees Celsius, the structural integrity can remain intact for a certain period. This gives the industry an opportunity to research the reason for the plane crash and what can be done to prevent future accidents. 
Black boxes are subjected to many safety tests before they are mounted on aircraft. Only black boxes that can pass these safety tests are used in aircraft.
Although the black box is not a new device, it still operates with the same principle today. The last 2 hours of conversations in the cockpit, together with the data from the last 25 hours of the aircraft, are recorded by this device.