Historic Istanbul Sightseeing
In order to experience the astonishing historical peninsula, you must take either tram or metro. When you arrive at the Blue Mosque Square, you will see the ravishing view of the square full of glorious buildings like the Blue Mosque, Topkapı Museum and Hagia Sophia Museum.
Blue Mosque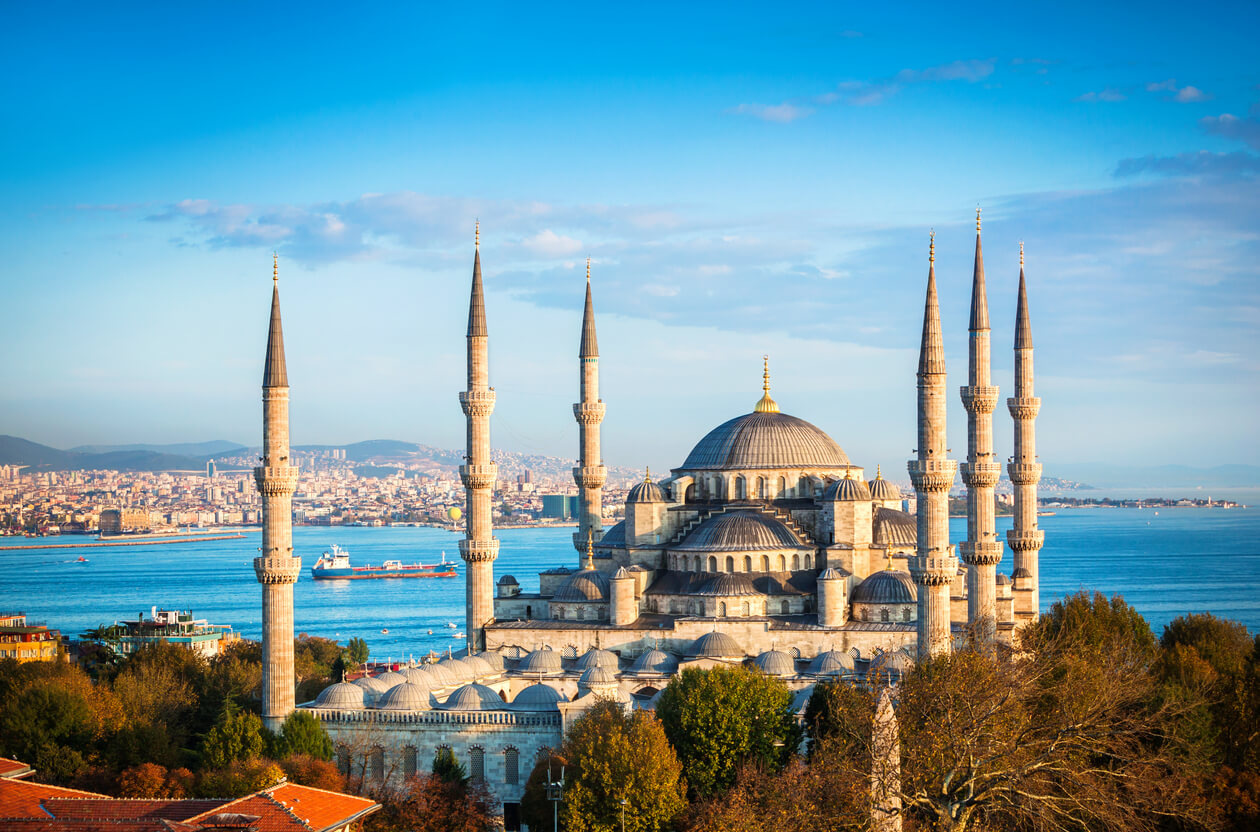 The Blue Mosque is one of the greatest structures in Istanbul. Its construction was completed in 1616 by Sultan Ahmet the first. Today, it is considered as one of the most iconic works of Turkish architecture. You will not be able to keep your eyes off when you will gaze upon the magnificent building.
Hagia Sophia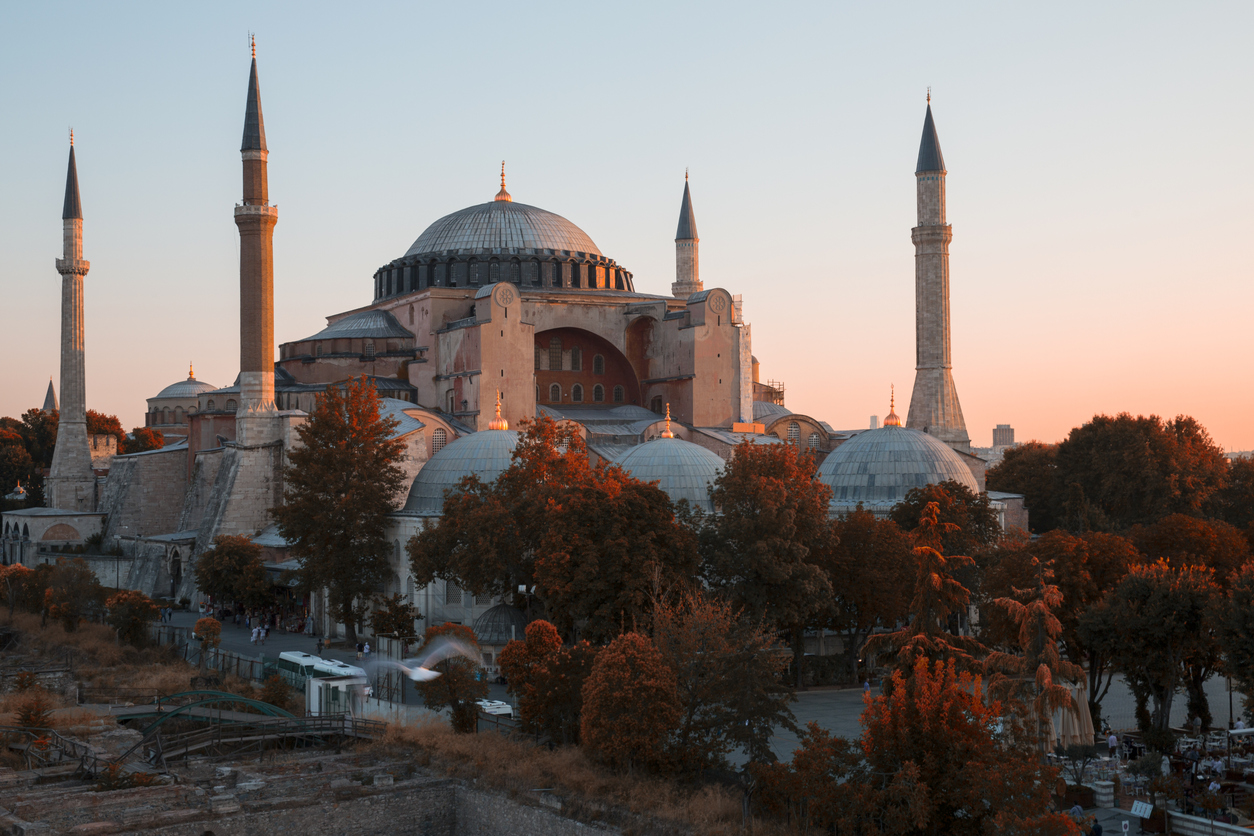 Hagia Sophia is the biggest church built in the East Roman Empire era, in the 5th century. Even though it was turned into a mosque in Fatih Sultan Mehmet's era, today it welcomes its guests as a museum. This beautiful place is located right across the Blue Mosque, a few meters away.
Topkapı Museum

Right after Fatih Sultan Mehmet conquered Constantinople, he built Topkapı Palace right at the middle of the historical peninsula. And from Topkapı Palace, sultans had ruled the Ottoman Empire for centuries. After the Dolmabahçe Palace was built, Topkapı Palace has remained as a diplomatic museum. Moreover, when the Republic of Turkey was established, this museum was opened to the public. And today, it is visited by millions of guests every year.
Maiden's Tower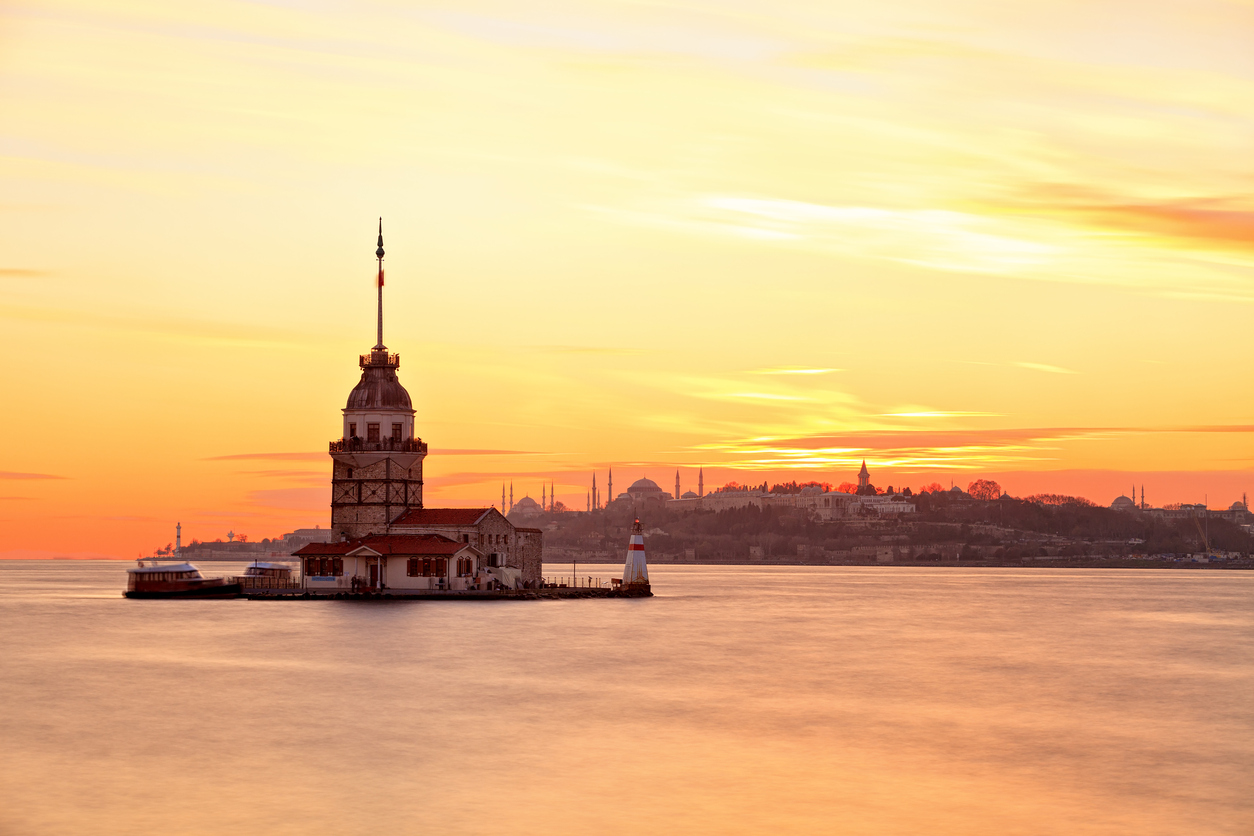 This historical tower is a beautiful structure in the middle of the Bosphorus. You can take a boat from the pier to reach this tower. There is a museum and a restaurant inside, you can visit the museum and have a lunch or a dinner at the restaurant afterwards, it is an experience to have while you're in Istanbul. 
Basilica Cistern
This cistern is the largest cistern in Istanbul and was built by the Byzantine Emperor in the 6th century. You can go inside the cistern as it has become a museum. There are two famous Medusa head statues, one upside down, the other sideways, you can see both inside the cistern.
Galata Tower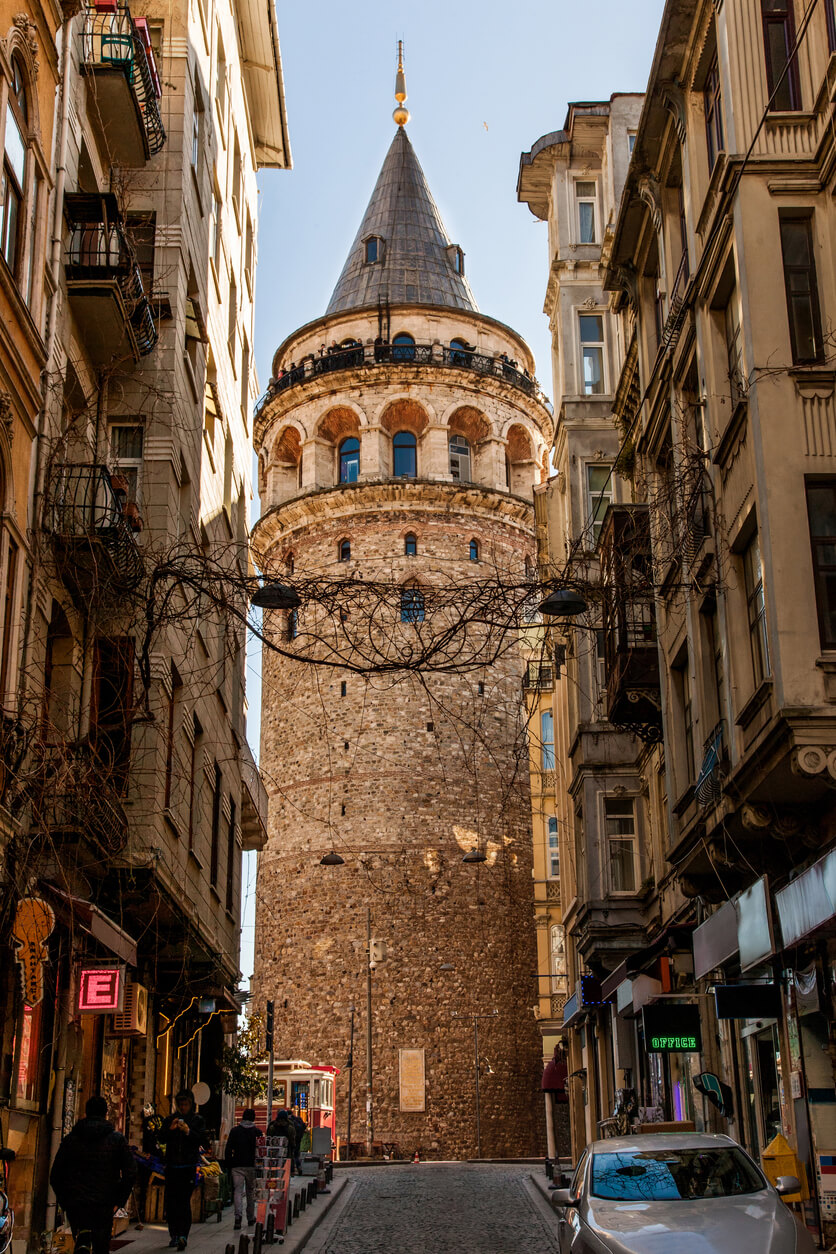 Galata Tower is one of the most touristic places. To have a view you can climb to the top of the tower. Gone through several renovations, this tower is one of the most beautiful places you must see in Istanbul.
Süleymaniye Mosque
The Ottoman mosque was designed by the famous architect Mimar Sinan for Suleiman the Magnificent. This beautiful mosque is a great example of the Ottoman architecture.   
Galata Bridge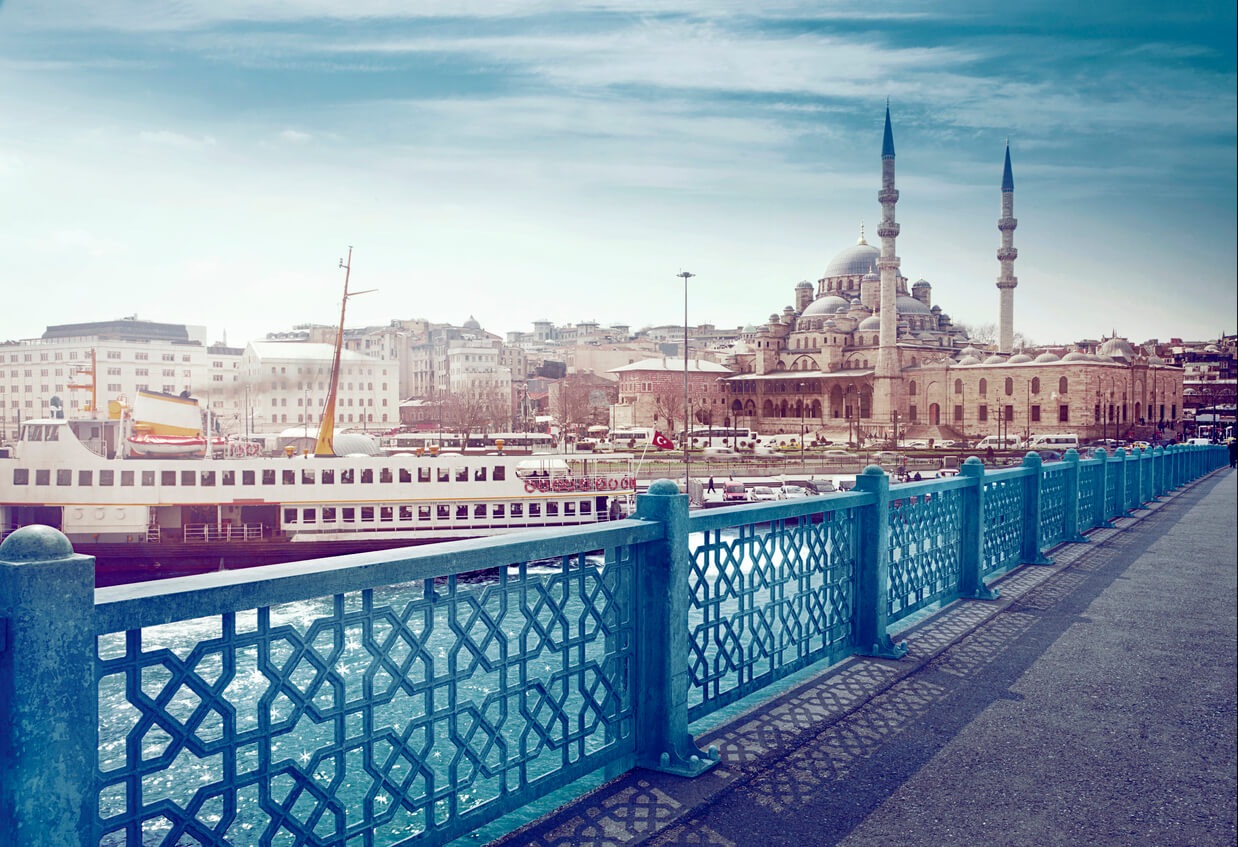 You should go through the Galata Bridge on your way to Karaköy. If you'd like to experience the Istanbul culture and cuisine, you can stop by the Galata Bridge and have a meal at one of the seafood restaurants on there.
Dolmabahçe Palace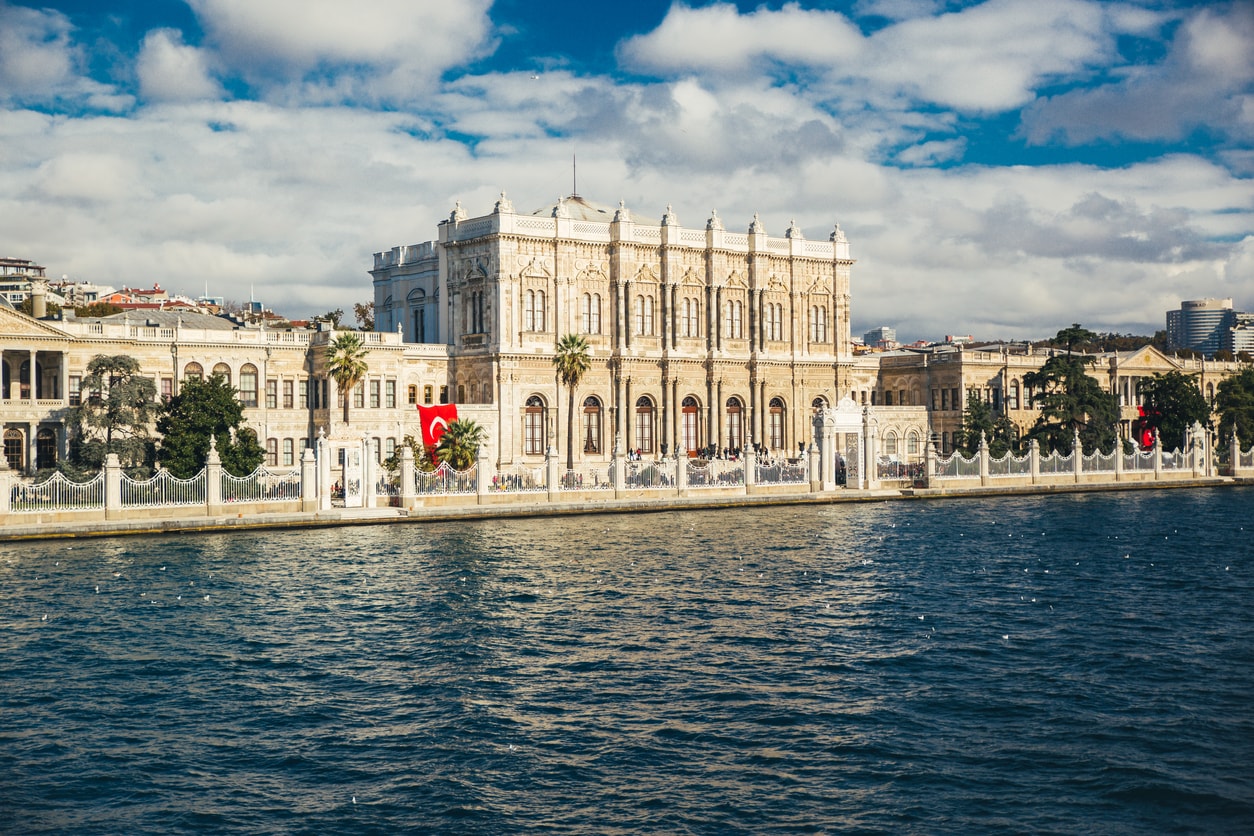 Dolmabahçe Palace is located in Beşiktaş. It is one of the most beautiful palaces in Istanbul. Currently open as a museum, there are many rooms and exhibits you can see.
Pierre Loti
Taking its name from the famous French writer, Pierre Loti, offers a beautiful view of the Bosphorus and Istanbul. You can sit at the cafe on top of the hill, and enjoy yourself while having tea.
Islands
The Princes' Islands are a cluster of islands, reached by boats. Mostly known for the horse carriages used in the islands, you can visit the monasteries, churches, museum and ruins on these islands. You can also have a meal in the beautiful local shops.
Activities to do in Historic Istanbul
Hıstorical peninsula offers various activities to do around. You, as an international visitor, may find authentic and interesting activities in order to enjoy your free time. These are the activities we suggest you to try.
Shopping in Istanbul: Where to go?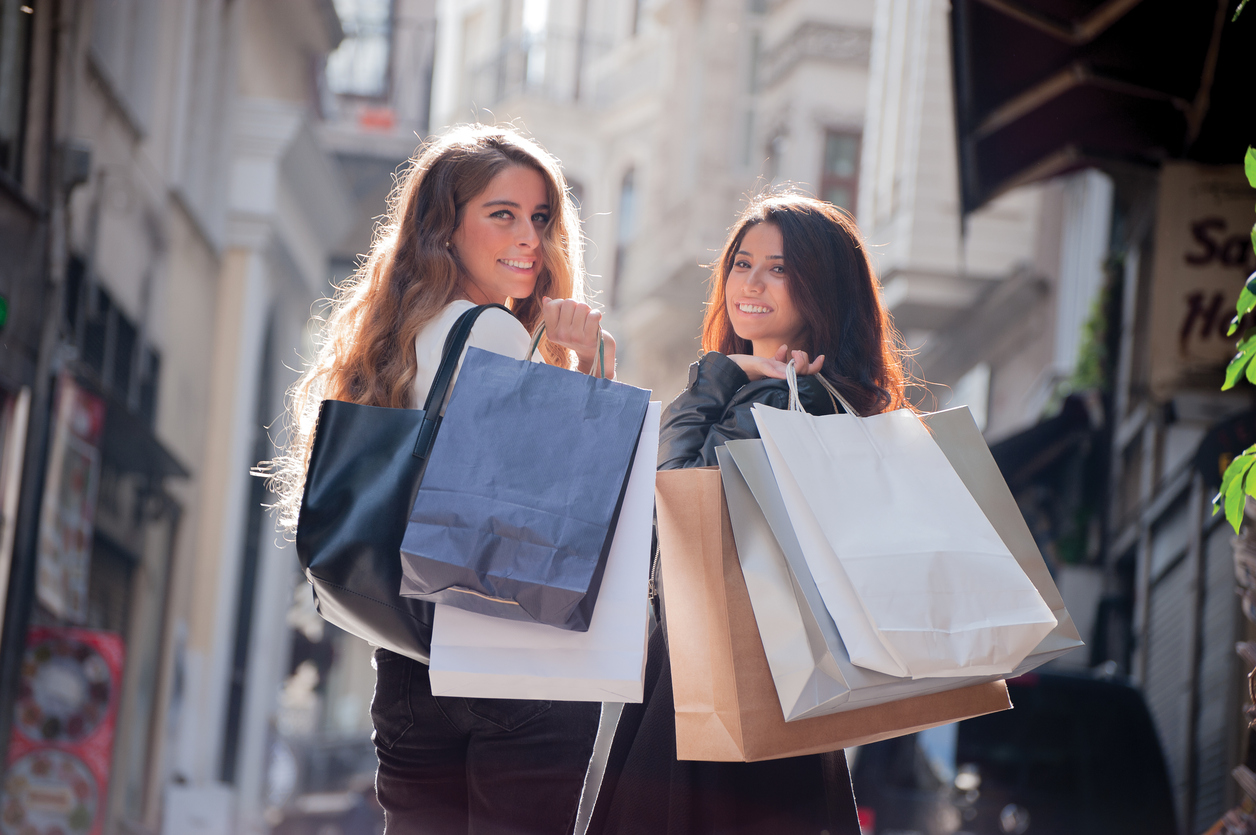 There are many many shops in Istanbul and so much to buy, from spices to food, clothing to anything you can imagine. We've put together a list of places you can go if you want to shop in Istanbul. All you have to do is pick what you want to buy.
Grand Bazaar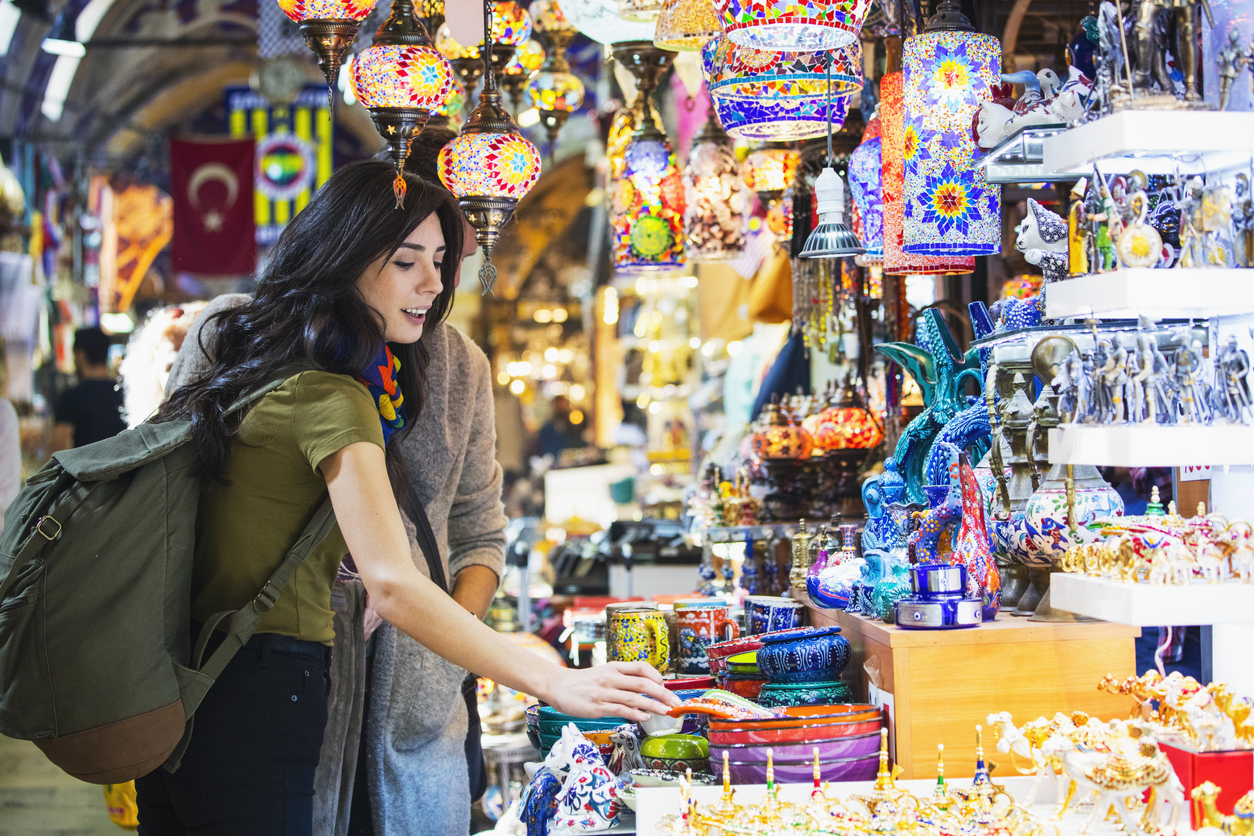 Grand Bazaar has been the commercial center from the beginning. Even today, it has an important share in Turkish markets. Moreover, with its inspiring and dynamic structure, the bazaar provides you an unforgettable shopping experience.
The Egyptian Bazaar
This historic bazaar has been active since the 1660. Inside you can find spices, teas, confectionary, glassware, textiles, gold and much more. Make sure to stop by this historical sight to shop when in Istanbul.
Laleli
Laleli is one of the shopping streets in Istanbul. Along the road you can find many shops selling a range of items. Especially for clothing, you can check out this shopping area.
İstiklal Caddesi

This is one of the most popular and beautiful streets in Istanbul. There are many shops along the street of all kinds. You can walk down from the square to the pier, shop, eat and see the beautiful sights along the way.
Nişantaşı

Nişantaşı is another very popular area, more upscale than the rest of the places mentioned. There are many designer stores in this area, you can check out the Turkish designers for something special.
What to Eat in Istanbul?
Istanbul is a very rich city in terms of cuisine and food. You can find anything you'd like in Istanbul. However if you'd like to know the most touristic and popular areas, here are the places you must try.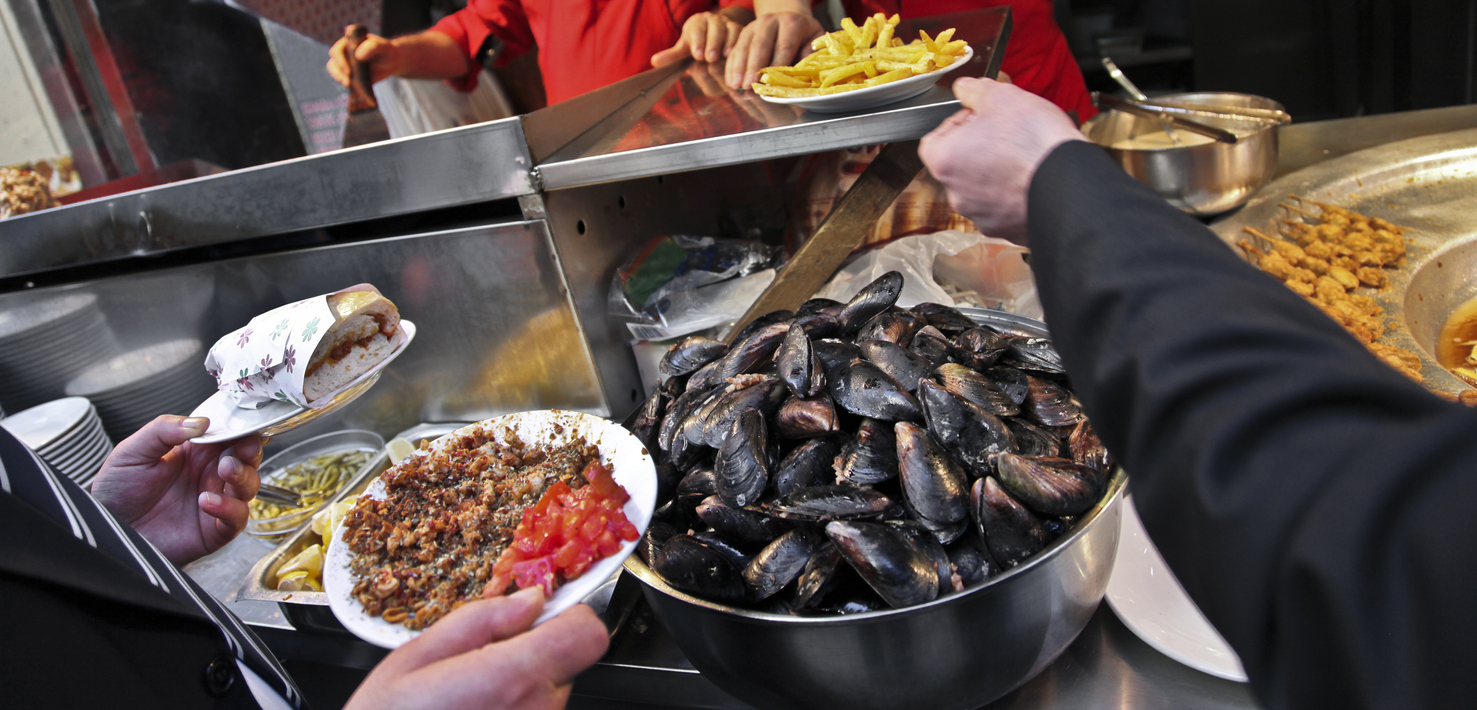 Eminönü
Eminönü is one of the most crowded places in Istanbul. Everyday, millions of people visit there in order to take ferries, have a breath of fresh air, or just eating fish. The view with the bridge and the Galata Tower from the harbour charms every visitors. Moreover, if you want to taste what real Istanbul is, you can taste the fish sandwiches from the real fishermen. You can order fish from the boats, have pickle and pickle juice from the vendors with your fish. Both are a must try if you're in Istanbul.
Ortaköy
Ortaköy is another popular place to try. There many restaurants as well as street vendors here. A favourite for both the locals and the tourists, make sure you stop by to have a meal in Ortaköy.
Nightlife in Istanbul


There are many popular areas and places for entertainment. Nightlife in Istanbul is very lively, you can find many bars, clubs and restaurants. You can go to Taksim, Ortaköy and Kadıköy for a night out and find lots of establishments. Kumkapı, Çiçek Pasajı, Nevizade, Harbiye and Karaköy are also popular places with a vivid nightlife scene.
Additional Information about the Historic Peninsula of Istanbul

Istanbul has no local dish but you can find any kind of food you would like to have, either fast food or traditional Turkish meals.
A lot of poets and authors have written poems and stories about Istanbul. Moreover, there are several movies have been made in Istanbul that are popular worldwide. For instance, one of the James Bond movies Skyfall has been shot in Istanbul.
Things to Know Before Going to Istanbul
If you use a taxi to pass over the Bosphorus, you pay the toll. Tips are not a set amount, still it is customary to tip at restaurants. There are many bus lines which can get a little confusing, you can check the one you should take here.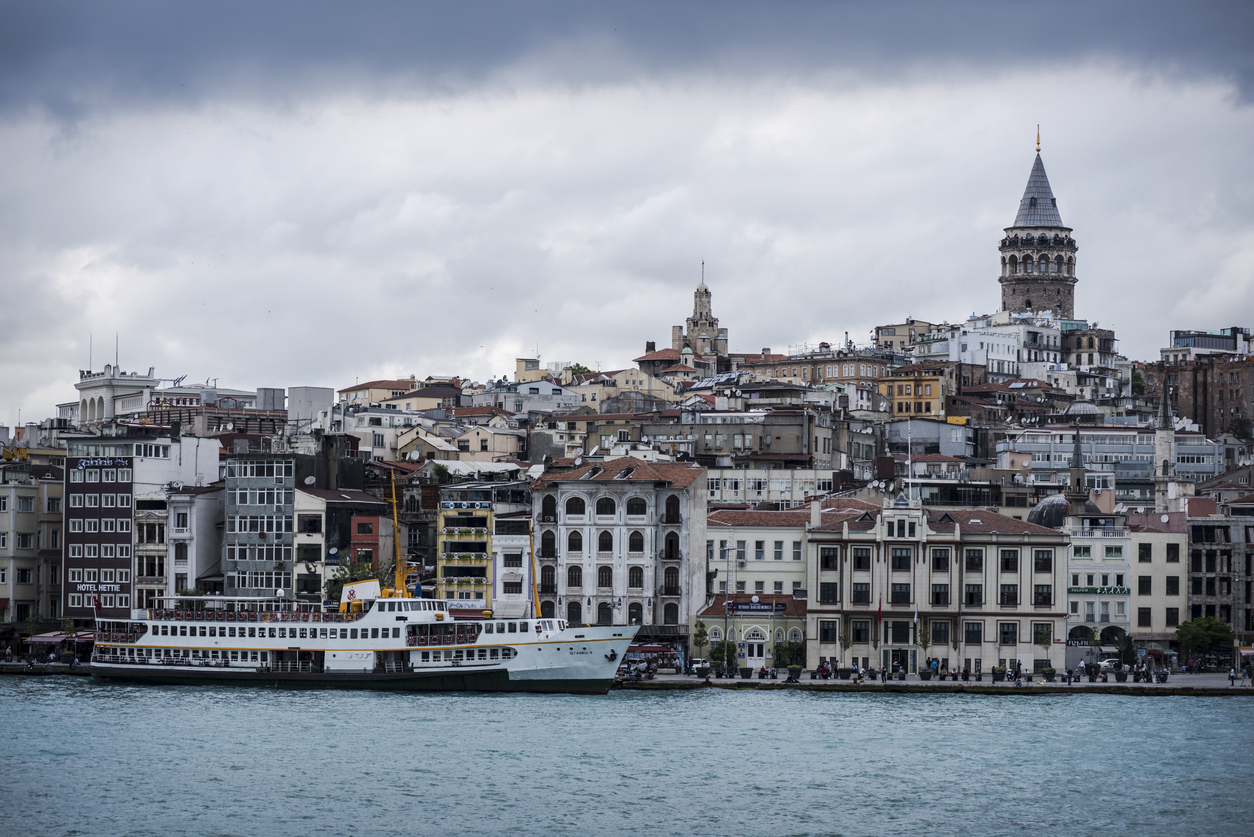 Don't Leave Before You…
Take a walk by the sea.

Feed the birds from the ferry with simit.

Take a break at the Maçka Park.

Shop at the Grand Bazaar.

Eat fish at Eminönü.

Visit the islands.

Take a Bosphorus Tour.

Try the baklava.

Take a morning stroll at Belgrad Forest.

And if you can, go to a concert at the Basilica Cistern.
Frequently Asked Questions

How should I dress while visiting the mosques?
You should dress modestly, shoulder and knees should be covered. When entering the mosques women are expected to cover their hair with a scarf.
How can use the public transport?
You have to get the Istanbul card, which you can buy from most of the stations, and put money on it to use the public transportation. The card can also be used for the ferries.
What numbers can I call for emergencies?
For medical emergencies, you have to call 112; 110 for fire, 155 for police and 154 for traffic emergencies.
Hotels in Istanbul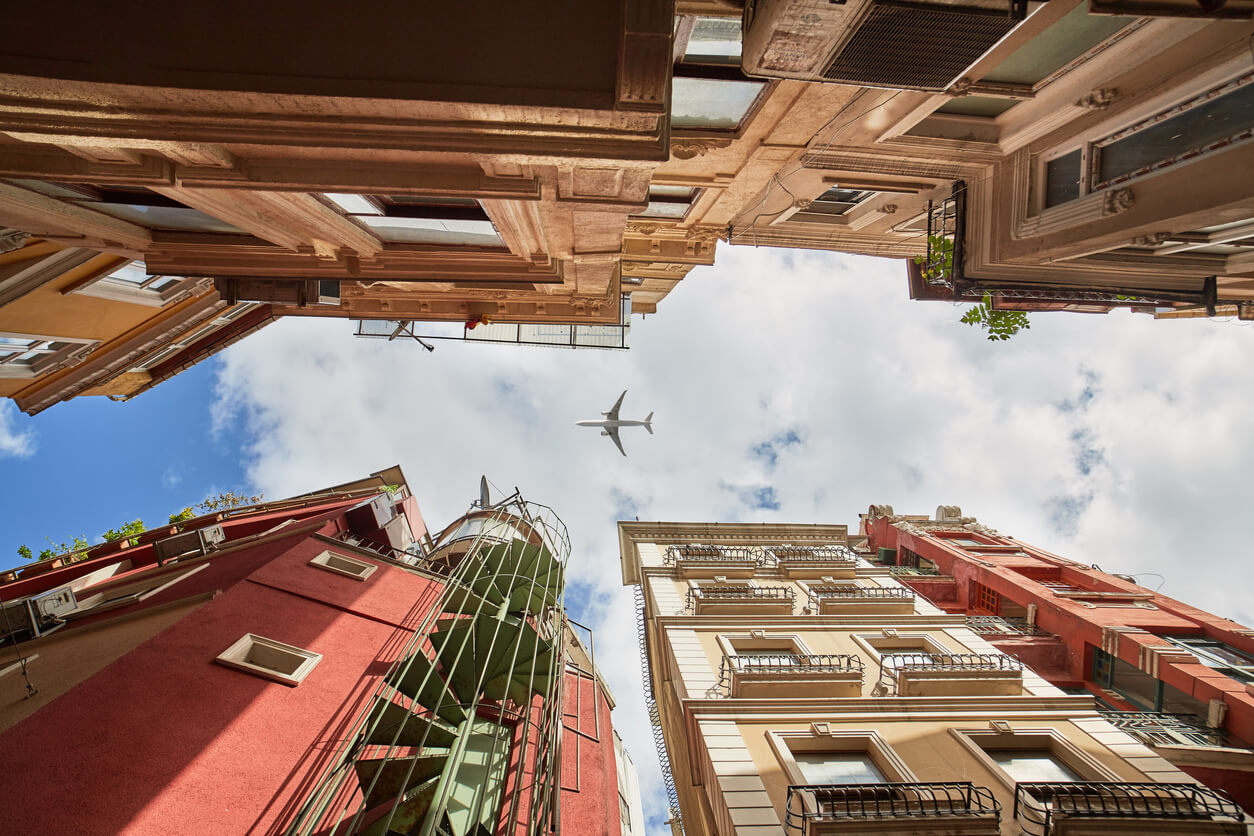 Istanbul has a range of accommodation options suitable for every budget and expectation, from five-star luxury hotels to the cheapest hostels, from stylish boutique hotels to charming B&Bs. 
You might also be interested in: