Transportation
Krasnodar, an important cultural center, is making a serious breakthrough in the tourism sector with its historical buildings, museums and art centers, advanced transportation and economic structure. Pegasus Airlines offers you an amazing holiday in this beautiful city of the Caucasus with a 2-hour flight from Istanbul Sabiha Gokcen Airport with your Krasnodar flight ticket.
 

Transportation from Krasnodar International Airport to City Center
Krasnodar International Airport (Pashkovsky Airport) is located 12 km east of the city center. You can go to the city center from the airport by bus, trolleybus, tram or marshrutka, by official taxis or by renting a private car.
Thanks to the advanced rail and bus network, it is very easy to get to the city center from Krasnodar International Airport. You can go to the city center by trolleybus 7 or by minibusses number 53 and 15. Municipal buses 1 and 1A are other public transportation options and these busses pass through central locations in the city (Krasnaya str., Severnaya str., Krasnodar-II coach and rail terminal, "Aurora" cinema). It takes approximately 40 to 60 minutes to reach the city center with public transportation.
There are also taxis at the airport that serves for 24-hours. There is a taxi service desk, organized by Pyat Semyorok LLC in Krasnodar International Airport and it is located on the first floor of the domestic arrivals terminal, in the baggage claim area. Access to the city center by taxi takes about half an hour. This time may vary depending on work times and traffic situations.
If you want to rent a car and travel to Krasnodar as you wish, you can benefit from the Pegasus Airlines car rental service that Pegasus Airlines offers to you.
Public Transport in Krasnodar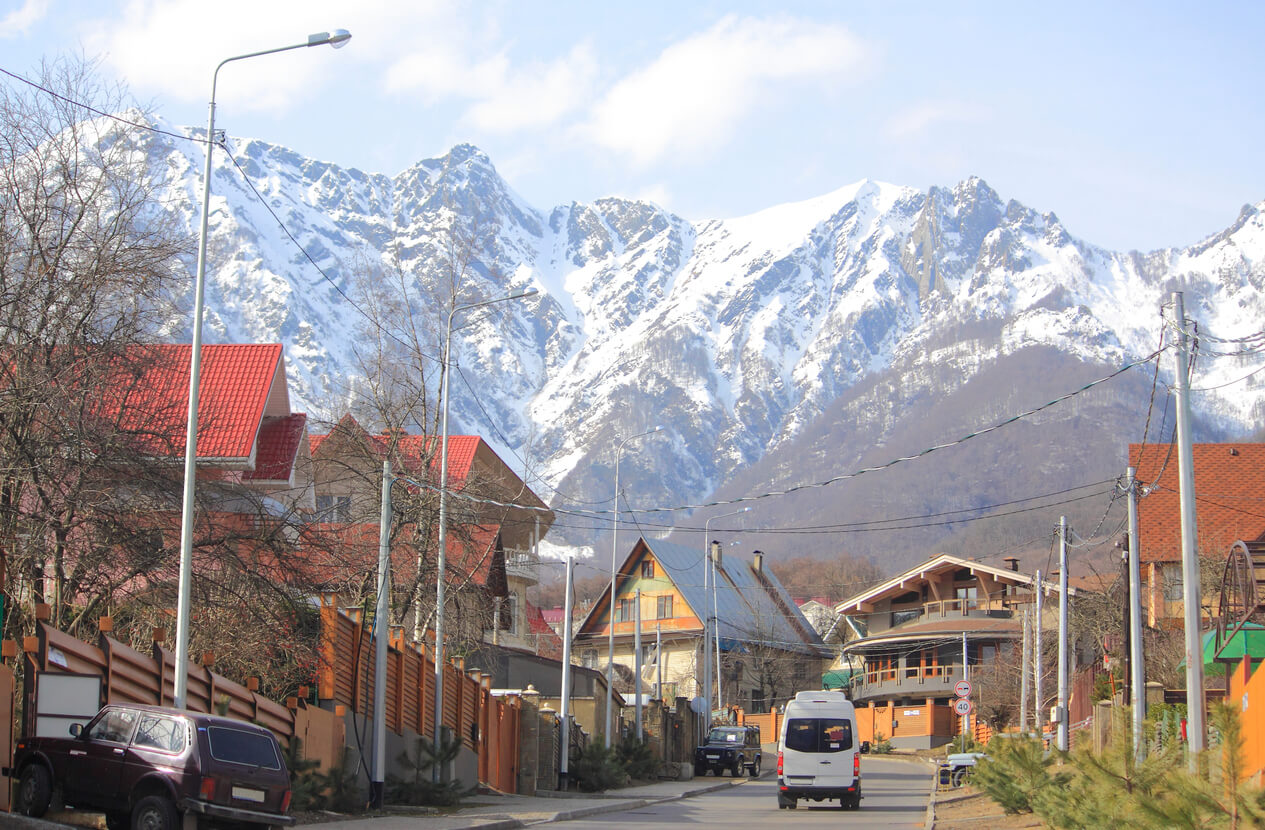 As in many cities in Russia, Krasnodar is a city where you will not have any problems in terms of transportation. Although the most used vehicle in the city is an automobile, it has a well-developed rail and bus network and most of the transportation in the city is provided by buses, trams, trolleybuses, minibuses, and taxis.
There are 16 tram routes and 19 trolleybus routes and there are also many marshrutkas and municipal bus lines. All public transport services are available until midnight at the latest during the day. 
Marshrutka is faster than other public transports and has routes to every part of the city. Another quick transportation option is taxis and it is much more comfortable. Taxis are available 24 hours a day, unlike public transportation and due to its reasonable prices can be the best way to travel around in Krasnodar. Taxis with a taximeter opening fee of 50 RUB charge 15 RUB (2019) per kilometer. We recommend you to prefer official taxi companies in the city, because you may have to negotiate the price if you use pirate taxis.
Accommodation
Before deciding where to stay, visit our Krasnodar flight ticket page and discover the historical, cultural and natural beauties waiting for you in the city. Then start planning your trip by listing the flight ticket prices across the date range that suits you best.
Places to see
You can make an online parking reservation in advance on flypgs.com for car parking facilities for your flight from Krasnodar or when you arrive at the airport with your vehicle to meet someone.
Accommodation / Car Rental
If you're looking for a more comfortable transportation option when traveling to Krasnodar for business or holiday, you can rent a car with Pegasus benefits.