Krasnodar, one of the most important cities on the Black Sea coast of Russia, is located next to the Kuban River. It is an important logistics location thanks to its location and is highly developed in the fields of industry and transportation. 
It was founded in 1794 by the Kazakhs with the encouragement of the Russian Empress II. Catherine to protect the south of Russia from the Ottomans. II. Catherina gave this city as a gift to the Cossacks and was called Yekaterinador, which means "Catherina's gift". After a long war, the city is taken over by the Red Army and was renamed Krasnodar in 1920 which means the gift of the Red's.
Krasnodar is one of the most developed cities in Southern Russia. This city is developed especially in the field of education and culture and also known as the cultural center of the Caucasus. It has many museums, art centers, and historical monuments and a perfect place to see Russian-Caucasian culture up close.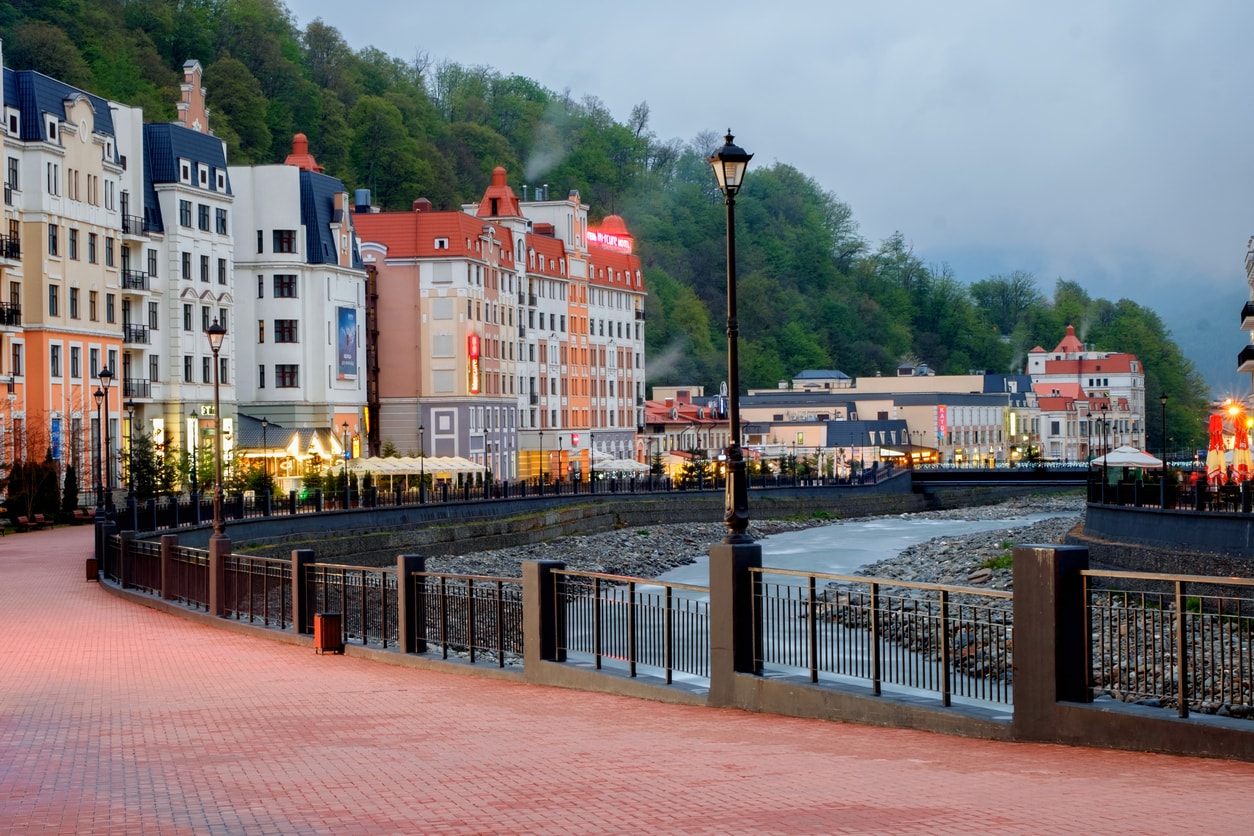 General Information About Krasnodar
| | |
| --- | --- |
| Country: | Russia |
| Region: | North Caucasus |
| Area: | 76.000 km2 |
| Language: | Russian |
| Average temperature: | 12.0 °C |
| Climate: | Humid continental & dry subtropical |
| Vegetation: | teppe & Forest |
| The difference between GMT: | UTC+3 |
| Telephone Code: | +7 861 |
| Currency: | Russian Ruble (RUB) |
| Socket Type: | Type C - F |

How to Get to Krasnodar?
Krasnodar, an important cultural center, is making a serious breakthrough in the tourism sector with its historical buildings, museums and art centers, advanced transportation and economic structure. Pegasus Airlines offers you an amazing holiday in this beautiful city of the Caucasus with a 2-hour flight from Istanbul Sabiha Gokcen Airport with your Krasnodar flight ticket.
Transportation from Krasnodar International Airport to City Center
Krasnodar International Airport (Pashkovsky Airport) is located 12 km east of the city center. You can go to the city center from the airport by bus, trolleybus, tram or marshrutka, by official taxis or by renting a private car.
Thanks to the advanced rail and bus network, it is very easy to get to the city center from Krasnodar International Airport. You can go to the city center by trolleybus 7 or by minibusses number 53 and 15. Municipal buses 1 and 1A are other public transportation options and these busses pass through central locations in the city (Krasnaya str., Severnaya str., Krasnodar-II coach and rail terminal, "Aurora" cinema). It takes approximately 40 to 60 minutes to reach the city center with public transportation.
There are also taxis at the airport that serves for 24-hours. There is a taxi service desk, organized by Pyat Semyorok LLC in Krasnodar International Airport and it is located on the first floor of the domestic arrivals terminal, in the baggage claim area. Access to the city center by taxi takes about half an hour. This time may vary depending on work times and traffic situations.
If you want to rent a car and travel to Krasnodar as you wish, you can benefit from the Pegasus Airlines car rental service that Pegasus Airlines offers to you.
Public Transport in Krasnodar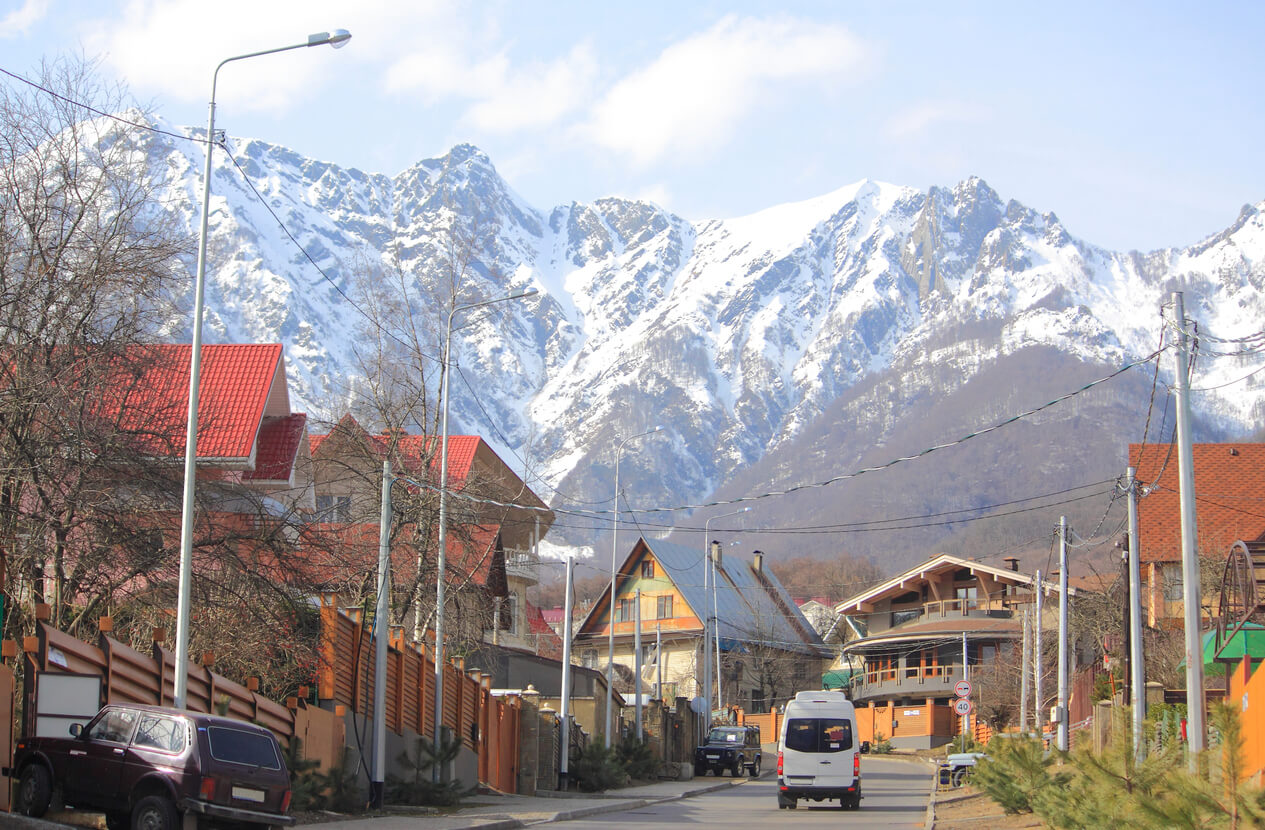 As in many cities in Russia, Krasnodar is a city where you will not have any problems in terms of transportation. Although the most used vehicle in the city is an automobile, it has a well-developed rail and bus network and most of the transportation in the city is provided by buses, trams, trolleybuses, minibuses, and taxis.
There are 16 tram routes and 19 trolleybus routes and there are also many marshrutkas and municipal bus lines. All public transport services are available until midnight at the latest during the day.
Marshrutka is faster than other public transports and has routes to every part of the city. Another quick transportation option is taxis and it is much more comfortable. Taxis are available 24 hours a day, unlike public transportation and due to its reasonable prices can be the best way to travel around in Krasnodar. Taxis with a taximeter opening fee of 50 RUB charge 15 RUB (2019) per kilometer. We recommend you to prefer official taxi companies in the city, because you may have to negotiate the price if you use pirate taxis.
Best Time to Visit Krasnodar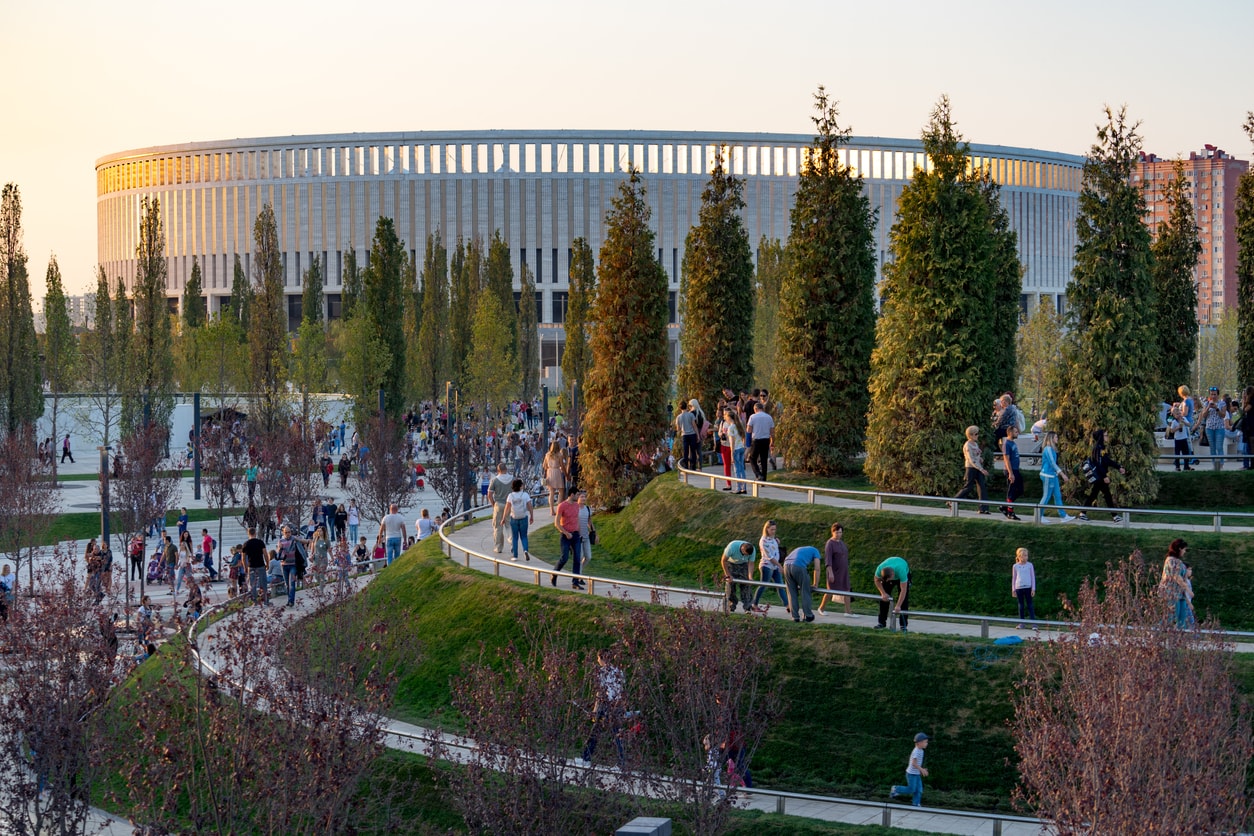 Krasnodar, which is a warm city compared to the inner parts of Russia, has a mild climate thanks to the Black Sea and the Kuban River on its coast. In winter, the average temperature is 1 ° C and in summer it reaches 24 ° C. For this reason, the time between April and August is the best time for a vacation. You can find beautiful touristic activities and festivals in Krasnodar during the summer season when tourism peaks. You can join the tours on the Kuban River and see the magnificent nature of the Caucasus closely. Also, with its historical buildings, art events, and modern museums, this city promises you a wonderful holiday in summer. 
Festivals in Krasnodar
Krasnodar Tattoo Festival (April-May)

Kubana Festival (August)

Krasnodar Salsa Festival (April)
Places to Visit in Krasnodar
Krasnodar, the cultural center of southern Russia, is famous for its history and modern museums. Also, it attracts attention with its festivals, nature, and an active nightlife. You can take tours on the Kuban River and visit the city's many parks and monuments on foot. Thanks to its regular but natural city structure, Krasnodar is a beautiful city that can make your holiday pleasant.
Red Street
Red Street, which is the busiest street of the city, is a must-see for those who go to Krasnodar. Due to its central location and being closed to car traffic on weekends, it is a particularly preferred location by tourists and is, therefore, a very lively street. Also known as Krasnaya Street, there are many shopping centers, cafes, bars, and statues. You can go for a walk during the day on this long tree-lined street, watch the performances of street artists and buy souvenirs. There is also a fountain built in the name of Catherina II and the monuments of Shurik and Lida on the street.
Kovalenko Art Museum
The Kovalenko Art Museum is the oldest art museum in the North Caucasus region and is a very important museum with more than 9,000 artworks in it. Located in Krasnaya Street, the museum was built in 1904 and is a place where you can see Soviet art closely. The museum attracts attention with its architecture. Especially in the evening, night lighting creates a great background for photographs. An hour's visit is enough to see the museum completely. 
St. Catherina Cathedral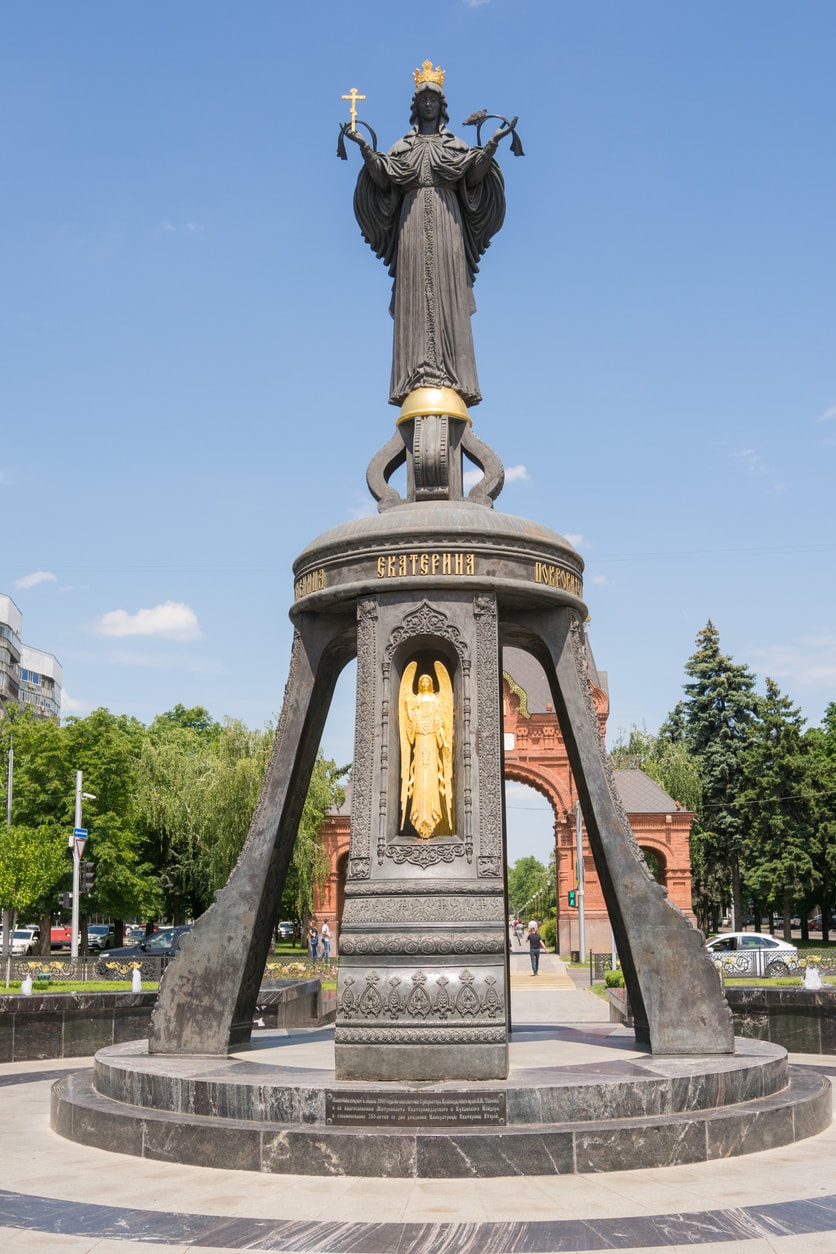 The cathedral of Catherina II, which attracts attention with its magnificent architecture, is known as the center of Kuban Orthodox. This magnificent structure which is built in 1890 on behalf of Catherina II, the founder of the city, gives an older historical feel with its architectural texture. The cathedral, which has been subjected to many looting and deformation from the past to the present, has regained its former glory with the restorations. The wall decorations and paintings inside this Orthodox center, which welcomes tourists from all over the world, are sure to attract the attention of history and architecture enthusiasts.
Krasnodar State Historical and Archaeological Museum
Another museum that should be visited in this city famous for its museums is Krasnodar State History and Archeology Museum. The museum building attracts attention with its magnificent architecture. The museum exhibits antique ornaments and archaeological artifacts, manuscripts and military documents. Scythian gold is also on display in the museum, which has a rich scientific library where you can access a lot of information about Kazakh and Russian peoples. The entrance to the museum is 150 rubles, and a two-hour excursion is enough for you to see the entire museum.
Professor Kosenko Botanic Garden
Professor Kosenko Botanical Garden, one of the most beautiful natural areas of Krasnodar, is one of the places where you can have a peaceful time during your tour into the city. This large botanical garden has different trees and flowers and is very suitable for a picnic. Squirrels and birds are very friendly and you can feed them by hand. We recommend you to see the Kosenko Botanical Garden, which has a natural work of art every season.
Where to Stay in Krasnodar?
Krasnodar, one of the most popular tourist cities in Russia, has hotels and hostels suitable for every budget and holiday plan. Choosing the ones close to the city center will be more suitable for your travel plans in this city where cultural tourism is intense.
There are many hotels and pensions in the city center where you can get quality service for every budget.
If you have planned a high budget holiday, you can choose five-star chain hotels in the city center. Also, due to the proximity to the city's major touristic points and the luxurious services offered are other good reasons for preference. We recommend the Mandarin Hotel, Yuzhnaya Noch Hotel, Maldini Hotel, and Amici Grand Hotel. If you want to have a holiday in the natural places of Krasnodar, you can choose the Hilton Garden Inn Novorossiysk, Hotel Grafit and Rim Hotel in the countryside.
For those who plan a low budget holiday, there are many suitable hostel options in the city center. Most of these hostels only offer bed service and 4-6 people share a room. Hostels with free internet, common bathroom and self-catering options are around 225 - 300 rubles per night. Hostel Nochlegka, Hostel Kutuzova 30 Krasnodar, ID Hostel Inn, Hostel Cat Basilio are among the recommended hostels.
What to Eat in Krasnodar?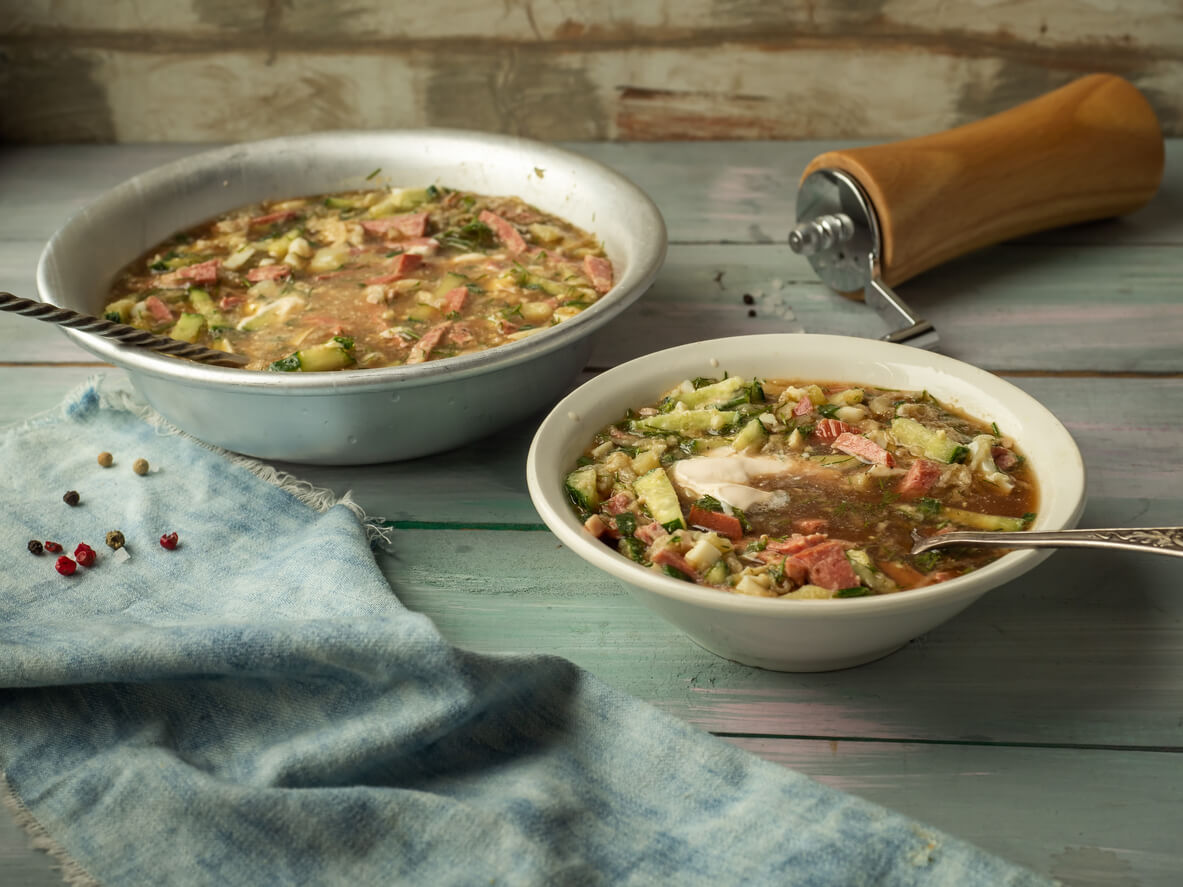 Krasnodar is one of the few places where you can find and taste Russian-Caucasian traditional dishes together. Pastry dishes in Russian food culture are very famous in this city. Blini, a type of pancake made of wheat, is one of them. Kazakh cuisine is also an important part of Krasnodar food culture. Kazakh ravioli is another favorite dish in this city. Vegetarian dishes are very famous and preferred as well as the other cultural dishes. Among the vegetarian dishes, Vinaigrette is one of the most preferred dishes in the city, and popular during the winter months. If you go to Krasnodar, don't come back without trying kvass, which is known as the cola of Russia.
Blini: Dikanka

Böfstrogonof: Stan

Vinaigrette: Borshhberry
Shopping in Krasnodar: Best Souvenirs to Buy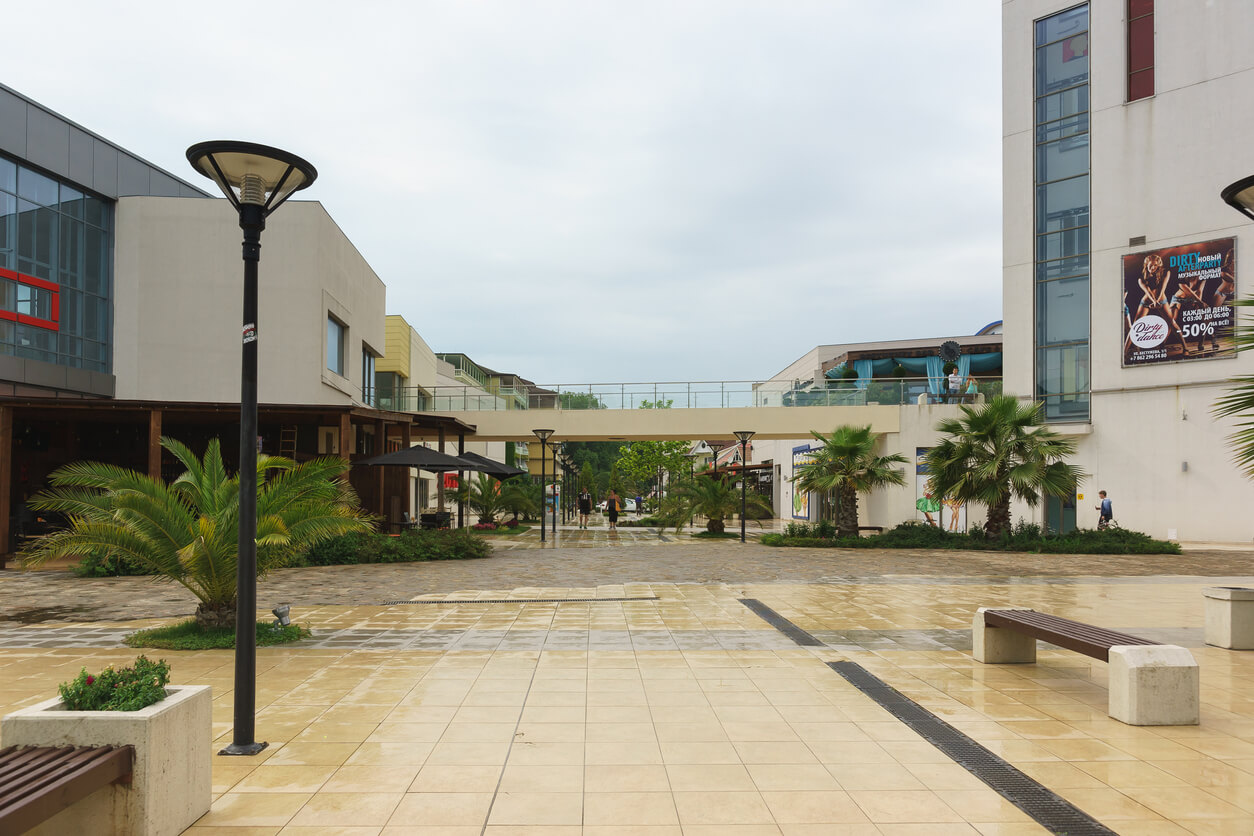 In Krasnodar, the cultural tourism center of southern Russia, you will find beautiful handmade items. Glass figurines, pots, straws and kitchen utensils made by skilled craftsmen are among the ones you can find in the important shopping spots of Krasnodar.
Known as Red Street and the busiest street in the city, you will find many shops and souvenir shops. The colorful souvenirs of Kazakhs are among the most popular souvenirs. Red Street is the best shopping location where you can relax and dine in a café as you get tired while visiting the historical sites of Krasnodar.
Vostochniy Rinok is the most convenient place if you want to experience a lively market and get more local souvenirs. This open market place is located on Stasova street, where you can buy local cultural items and negotiate cultural items from Krasnodar.
There are also large shopping centers within the city. Among them, Krasnaya Ploshhad Shopping Mall, Gallery Krasnodar Shopping Mall, and Galaktika are among the most famous. There is also an aquarium in the Galaktika shopping center, which is worth a visit and will add color to your shopping trip.
Nightlife in Krasnodar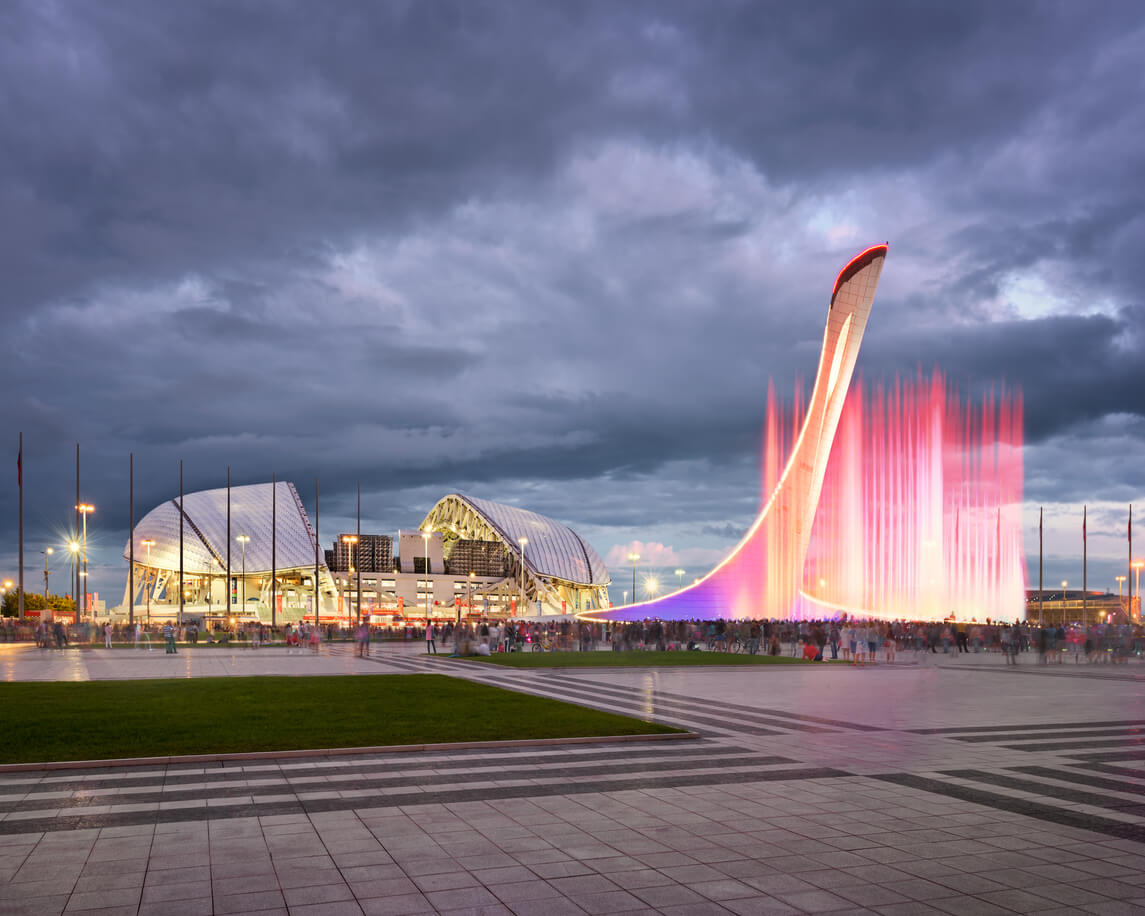 Even though Krasnodar nightlife is calmer than the nightlife in big cities like Moscow, it is quite satisfying. Bars, pubs, clubs and alcoholic restaurants can be found in many parts of the city.
If you want to spend a quiet night, you can visit the clubs on Korsunskaya street and try different flavors of shisha. 
For those who want a more lively night, we recommend visiting Red Street. You can find beautiful night clubs on this street in the center of the city. 
Another area in the city where nightlife is active is on Severnaya Street. Overall, Krasnodar has an active nightlife especially in the summer season and you can find pubs and bars around the city center almost in every street.
Things to Know Before Visiting Krasnodar
In Krasnodar, almost all traffic warning signs are in Russian. Especially for those who are considering renting a car, we recommend that they learn the Russian equivalents of some important words such as streets and squares.

Negotiating before buying a product from the shops is highly recommended.

Credit and debit cards are commonly accepted
Essential Numbers
Country code: +7
City Code: +7 861
City Airport: +7 861 237 2508
Police: 102
Ambulance: 103