Transportation
There are direct flights to Charles de Gaulle Airport from around the world. Charles de Gaulle Airport is quite efficient, modern and accessible because of the city's popularity. For further information you can visit Paris flight ticket page.
But it is possible to get to Paris by bus as well. But the bus journeys are quite long, some of them take over 20 hours depending on the country you are departed. You can get to Paris by car as well but finding a parking spot is difficult. Even though you manage to find one, it will probably cost a fortune. Travelling to Paris by plane is the most practical solution if you're only visiting.
You can buy your İstanbul to Paris flight tickets by clicking here.
Transportation from Paris Orly Airport to the City Center
Paris  Orly Airport (ORY) is usually used for domestic flights and low-cost carriers. But there are several flight destinations to Europe as well.
The distance between Orly Airport and city centre is 20 kilometres. 
There are several transportation options that you can take to reach the city center.
Taxi
Taxis are located right outside the exit terminals and offer the quickest ride to the city. The trip takes around 30 minutes.
Train
The most used transportation option that you can take to get to central Paris is by trains. As there are no direct railways to the center of Paris, you will need to get on Orlyval Metro first; then you can transfer to RER B or RER C trains at Anthony Train Station. The tickets can be obtained on the stations.
Bus
Orlybus takes you directly to downtown Paris in 45 minutes. You can also take the public bus which stops frequently in each stop, resulting in a longer trip.
The connection between the city center and Paris Orly Airport is also served by other buses throughout the night. The transportation is available 24/7.
Car Rental Services
For a hassle-free and comfortable ride to the center of Paris, you can consider renting a car through Pegasus Airlines.
Public Transport in Paris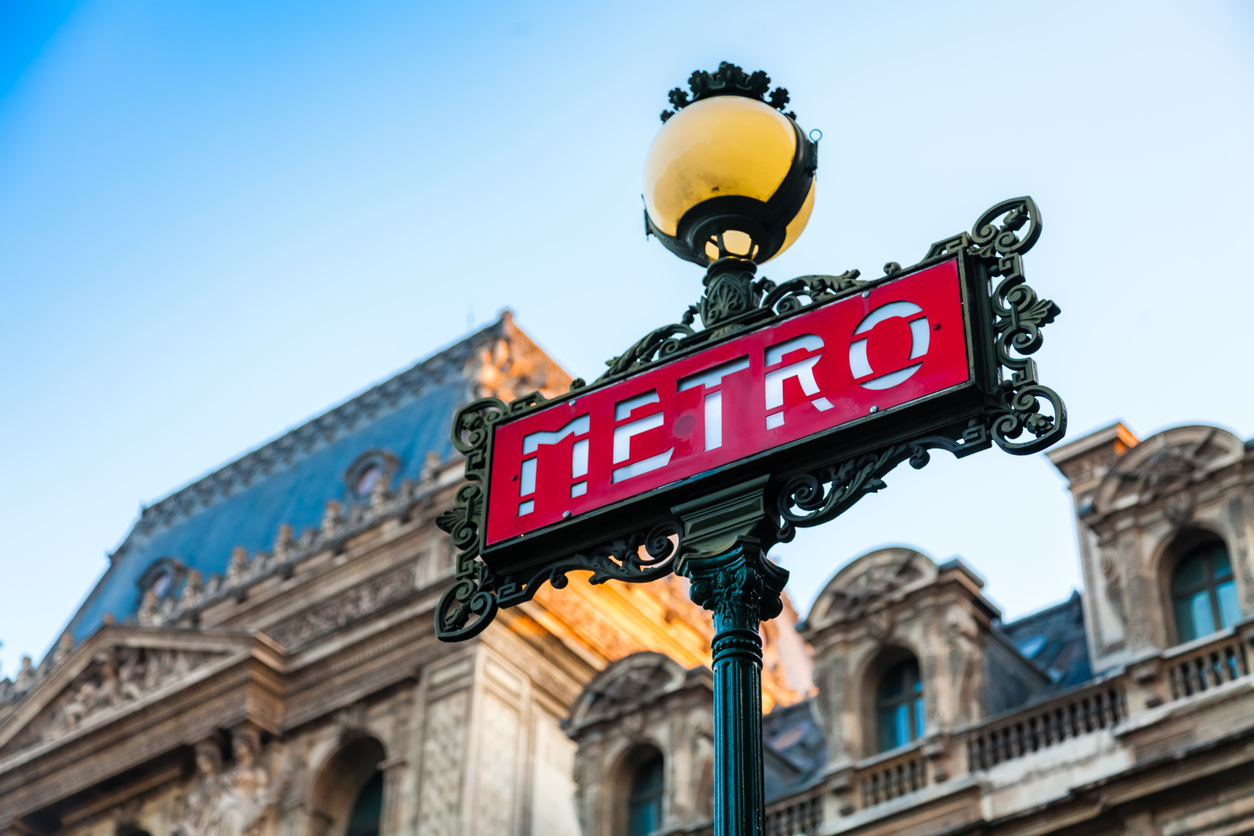 The efficient transportation network of Paris consists of six different types of means.
With its 16 lines, Paris Metro provides the fastest journeys around Paris. Metro works from 5.30 to 1 AM.
Réseau Express Régional, or in short Paris RER is a regional transportation network. RER Trains and Paris Metro actually complete each other. RER Trains provide journeys to almost every region in the city, including Charles de Gaulle Airport, Versailles and even Disneyland. RER uses the zone system, meaning that the prices of the tickets change according to the zones.
Montmartre Funicular is a railway that connects Buttle Montmartre to Place du Tertre. Instead of taking the 197 steps long stairs, you can take the funicular and reach your destination in 90 seconds. It is free if you have Passe Navigo or Paris Visite.
Taxi, tramway and bus are the other options but taking the bus is the most popular way in Paris after Metro and RER. Because the journey with a bus are quite interesting as it is possible to see the great streets and attractions of the city.