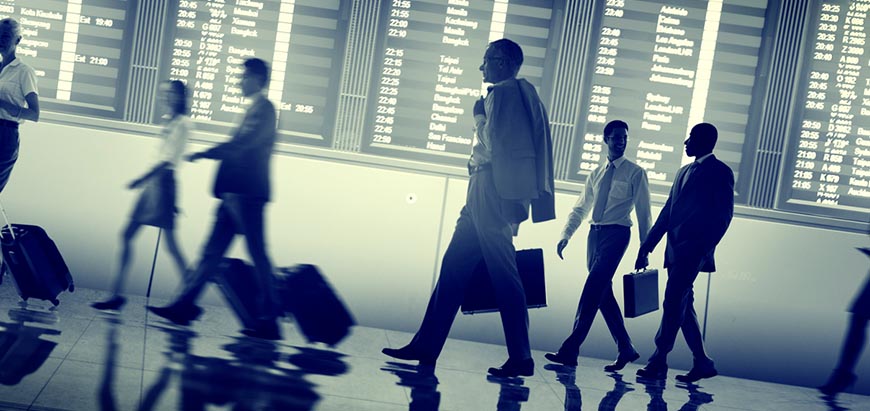 What Does International Airport Mean?
International airports include customs and international terminal. Passengers can fly abroad through direct or connecting flights. The international airport can also be used for domestic flights apart from the international. These terminals are two different terminals as domestic and international terminals.
What Classifies an Airport as An International Airport? 
International airports can have different features depending on the country. However, some of these standards are defined by aviation standards. It is mandatory to include customs, security checkpoints and international terminal within these airports. Different from other airports, international airports have duty free shops, lounge sections, waiting areas, airline company's offices, baby care rooms, prayer rooms or tourism offices. International airports are generally larger than the airports only with domestic terminals. 
Airports are designed in accordance with international airport standards defined by IATA and ICAO. IATA and ICAO codes of airports are defined also by these centers. 
What is the Difference between Airline Hub and an Airport?
Airport (havalimanı) is the common usage in Turkish rather than airline hub (havaalanı) as it can have different meanings in Turkish. By the rules of General Directorate of State Airports (DHMI in Turkish), the term airport (havalimanı) is used officially rather than air hub (havaalanı) even though they have the same meaning.
International Airports in Turkey
By 2018, there are 35 international airports in Turkey. Once all the airports in Turkey have  ICAO codes, all airports can be international airports.
Adana Airport
Ankara Esenboğa Airport
Alanya Gazipaşa Airport
Antalya Airport
Balıkesir Kocaseyit Airport
Bursa Yenişehir Airport
Denizli Çardak Airport
Diyarbakır Airport
Elazığ Airport
Erzurum Airport
Eskişehir Hasan Polatkan Airport
Gaziantep Airport
Hatay Airport
Isparta Süleyman Demirel Airport
İstanbul Airport
İstanbul Sabiha Gökçen Airport
İzmir Adnan Menderes Airport
Kars Harakani Airport
Kayseri Airport
Kocaeli Cengiz Topel Airport
Konya Airport
Kütahya Zafer Airport
Malatya Airport
Muğla Dalaman Airport
Muğla Milas-Bodrum Airport
Nevşehir Capadoccia Airport
Ordu Giresun Airport
Samsun Çarşamba Airport
Sinop Airport
Sivas Nuri Demirağ Airport
Şanlıurfa GAP Airport
Tekirdağ Çorlu Airport
Trabzon Airport
Van Ferit Melen Airport
Zonguldak Çaycuma Airport