Transportation
Osh is a great modern city with remarkable historical and natural attractions all around. Pegasus Airlines offers connecting flights to Osh from İstanbul via Bishkek.
The flight duration to Osh from İstanbul is 10 hours and 30 minutes.
You can buy your connecting flight tickets to Osh from İstanbul from here.
Transportation from Osh International Airport to City Center
Osh International Airport is located 10 kilometers away from the city center. You can get to the city center with marshrutka, taxis and car.
Marshrutka is a common budget-friendly public transportation option used widely throughout Kyrgyzstan. You can use marshrutka line code 107 or 142 to get to the city center. Marshrutkas are available every 10 minutes between 07:00 and 19:00. The trip takes approximately 25 minutes. Since the Kyrgyz alphabet is not written in Latin; it is recommended to know your destinations' address written in Kyrgyz.
There are also many taxis available in the airport 24/7 departing from terminal 2 and cost 300 SOM on average (2019).
You can also enjoy the city with a rental car. Pegasus Airlines car rental service has great offers for you in here.
Public Transport in Osh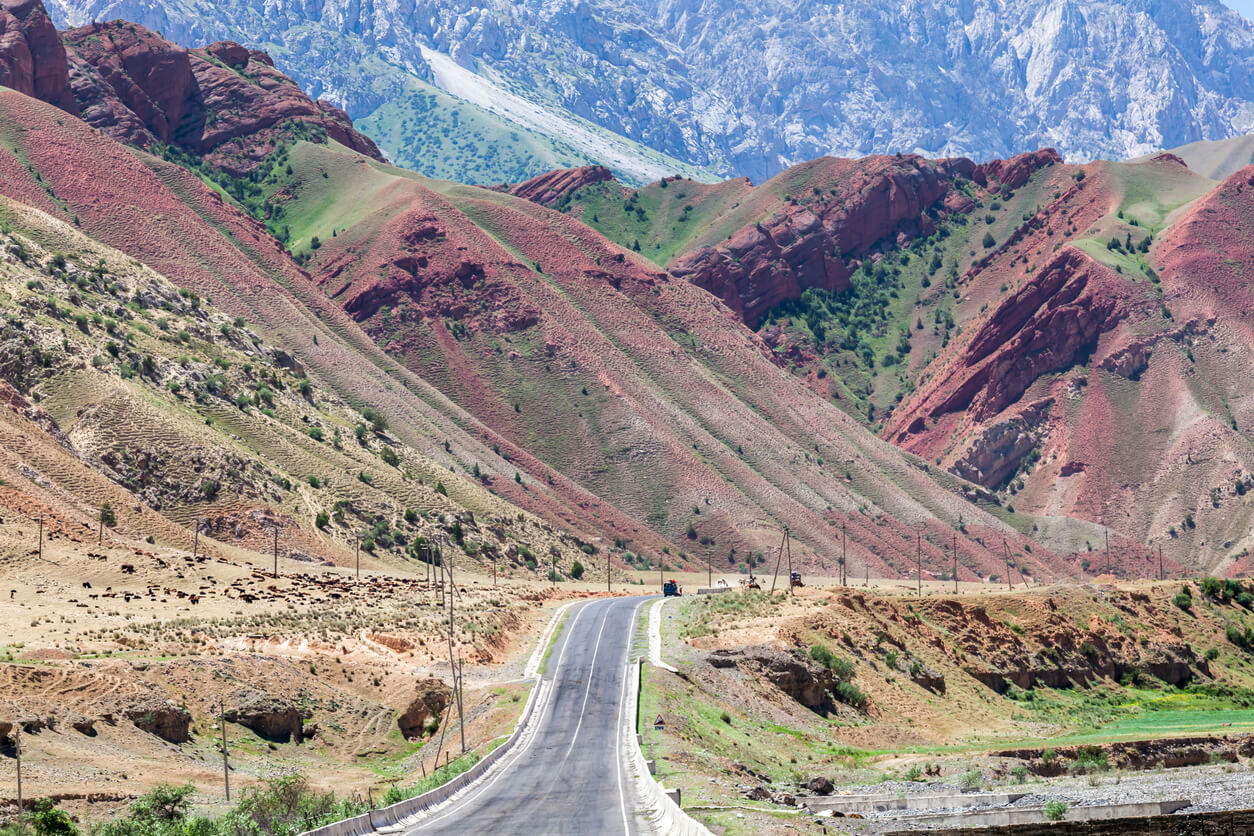 You are encouraged to walk in Osh since many of its tourism attractions are concentrated in the city center. Streets are wide and there are many beautiful parks to rest. You can also use marshrutkas and taxis to get around in the city.
Marshrutkas are effective, affordable and easy way to travel in Osh. They have fixed routes and fares. Many of them pass by the Jayma Bazaar and cost 10 SOM. They operate from 06.00 to 24.00.
There are also many taxis available in the city center. It is recommended to download a taxi service application to avoid excessive fares.
Accommodation
Before deciding where to stay, visit our Osh flight ticket page and discover the historical, cultural and natural beauties waiting for you in the city. Then start planning your trip by listing the flight ticket prices across the date range that suits you best.
Places to see
You can make an online parking reservation in advance on flypgs.com for car parking facilities for your flight from Osh or when you arrive at the airport with your vehicle to meet someone.
Accommodation / Car Rental
If you're looking for a more comfortable transportation option when traveling to Osh for business or holiday, you can rent a car with Pegasus benefits.