Osh is the second largest city of Kyrgyzstan and considered as the capital of the south. The city is located just 20 kilometers away from Uzbekistan and close to Tajikistan on the south. Osh is home to more than 300.000 people and is a cultural and economic hub of Central Asia starting from the prime era of the Silk Road.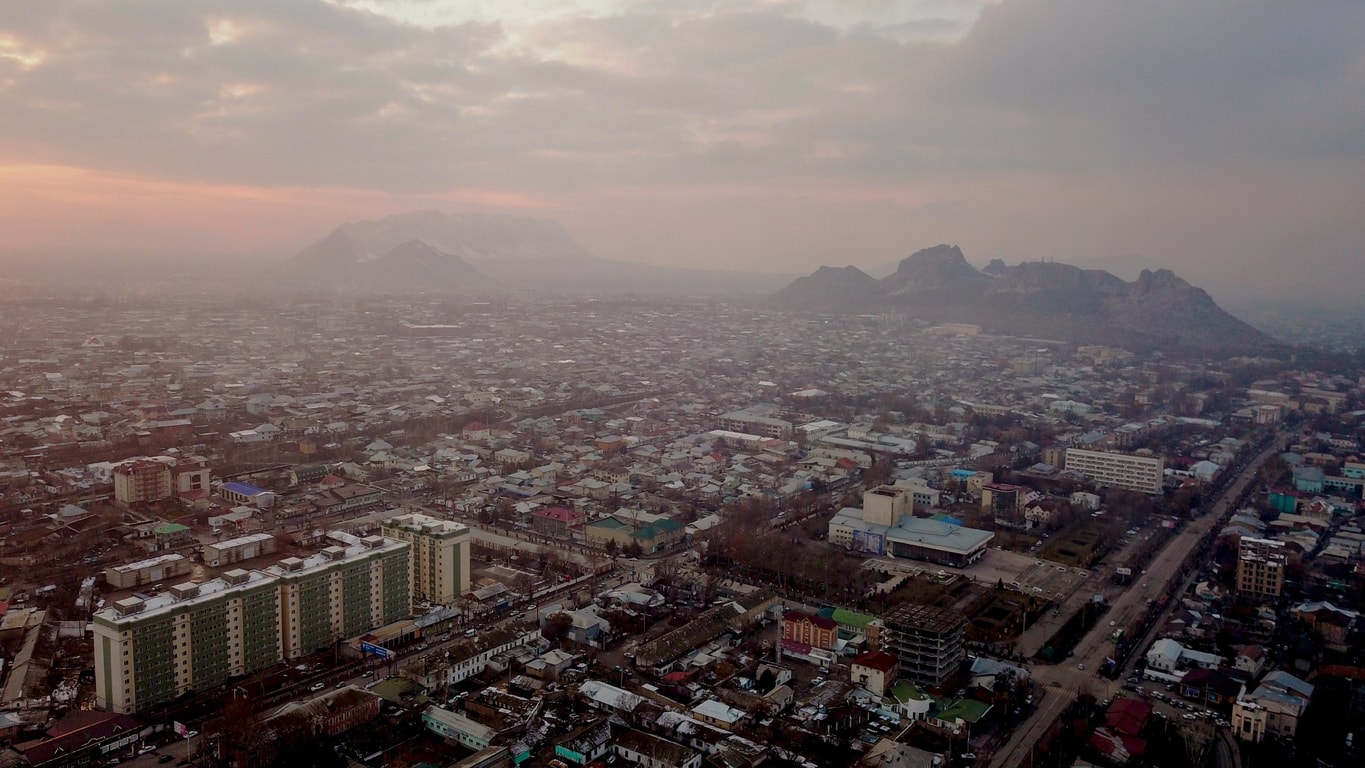 General Information
| | |
| --- | --- |
| Country: | Kyrgyzstan |
| Region: | Southwestern Kyrgyzstan |
| Area: | 182 km2 |
| Language: | Kyrgyz |
| Average temperature: | 11.7 °C |
| Climate: | Continental |
| Vegetation: | Steppe |
| The difference between GMT: | GMT+6 |
| Telephone Code: | +996  |
| Currency: | Kyrgyzstani Som |
| Socket Type: | Type C |

How to Get to Osh?
Osh is a great modern city with remarkable historical and natural attractions all around. Pegasus Airlines offers connecting flights to Osh from İstanbul via Bishkek. 
The flight duration to Osh from İstanbul is 10 hours and 30 minutes.
You can buy your connecting flight tickets to Osh from İstanbul from here.
Transportation from Osh International Airport to City Center
Osh International Airport is located 10 kilometers away from the city center. You can get to the city center with marshrutka, taxis and car.
Marshrutka is a common budget-friendly public transportation option used widely throughout Kyrgyzstan. You can use marshrutka line code 107 or 142 to get to the city center. Marshrutkas are available every 10 minutes between 07:00 and 19:00. The trip takes approximately 25 minutes. Since the Kyrgyz alphabet is not written in Latin; it is recommended to know your destinations' address written in Kyrgyz.
There are also many taxis available in the airport 24/7 departing from terminal 2 and cost 300 SOM on average (2019). 
You can also enjoy the city with a rental car. Pegasus Airlines car rental service has great offers for you in here.
Public Transport in Osh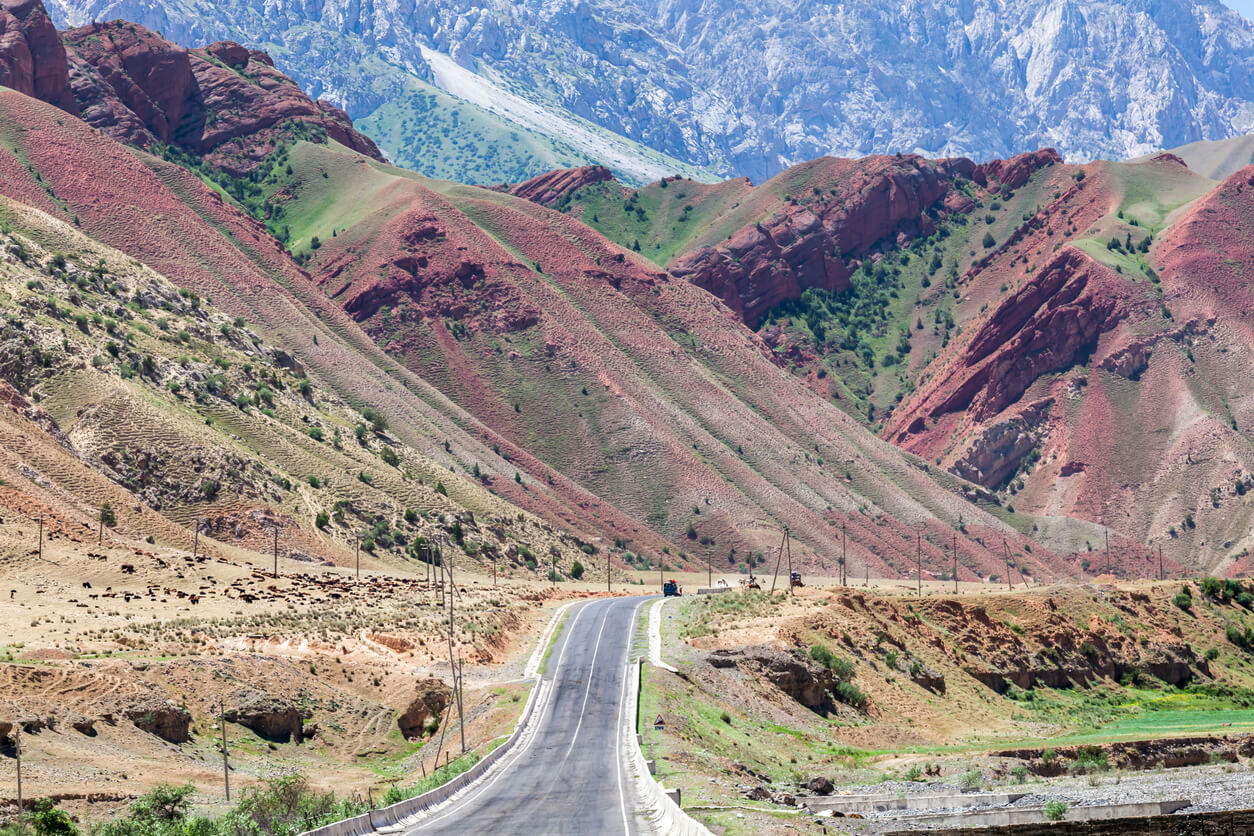 You are encouraged to walk in Osh since many of its tourism attractions are concentrated in the city center. Streets are wide and there are many beautiful parks to rest. You can also use marshrutkas and taxis to get around in the city.
Marshrutkas are effective, affordable and easy way to travel in Osh. They have fixed routes and fares. Many of them pass by the Jayma Bazaar and cost 10 SOM. They operate from 06.00 to 24.00. 
There are also many taxis available in the city center. It is recommended to download a taxi service application to avoid excessive fares.  
Best Time to Visit Osh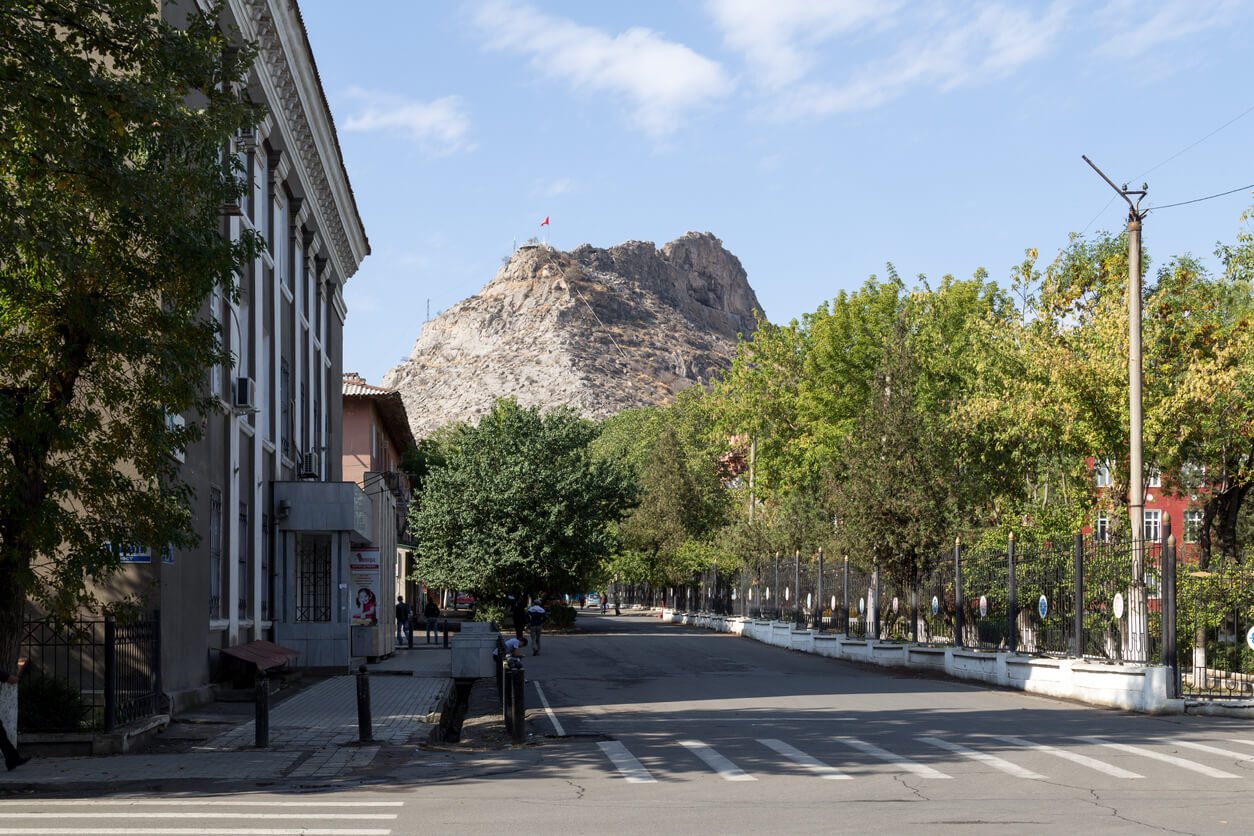 Osh has a continental climate with hot and dry summers and cold and snowy winters. The hottest month is July and the coldest month is January. We suggest you to visit Osh during late spring or early autumn since the weather is pleasant and more welcoming. It is also recommended for you to enjoy Osh at least one to two days.
Festivals in Osh
Osh Victory Day (May)

Ethno-Cultural Festival (June)

National Horse Riding Games (July)

International Rice Festival (August)

Osh Fest (August)
Places to Visit in Osh
Osh is one of the most significant cities located in Central Asia in terms of cultural heritage and historical landmarks. The city attracts a growing number of international tourists every year.
Jayma Bazaar
Jayma Bazaar referred as the modern Silk Road destination in Kyrgyzstan. The bazaar is one of Central Asia's largest markets with countless products including food, clothing, souvenirs, and traditional weapons. It is the must-go place for every type of traveler in Osh.
Sulamain Mountain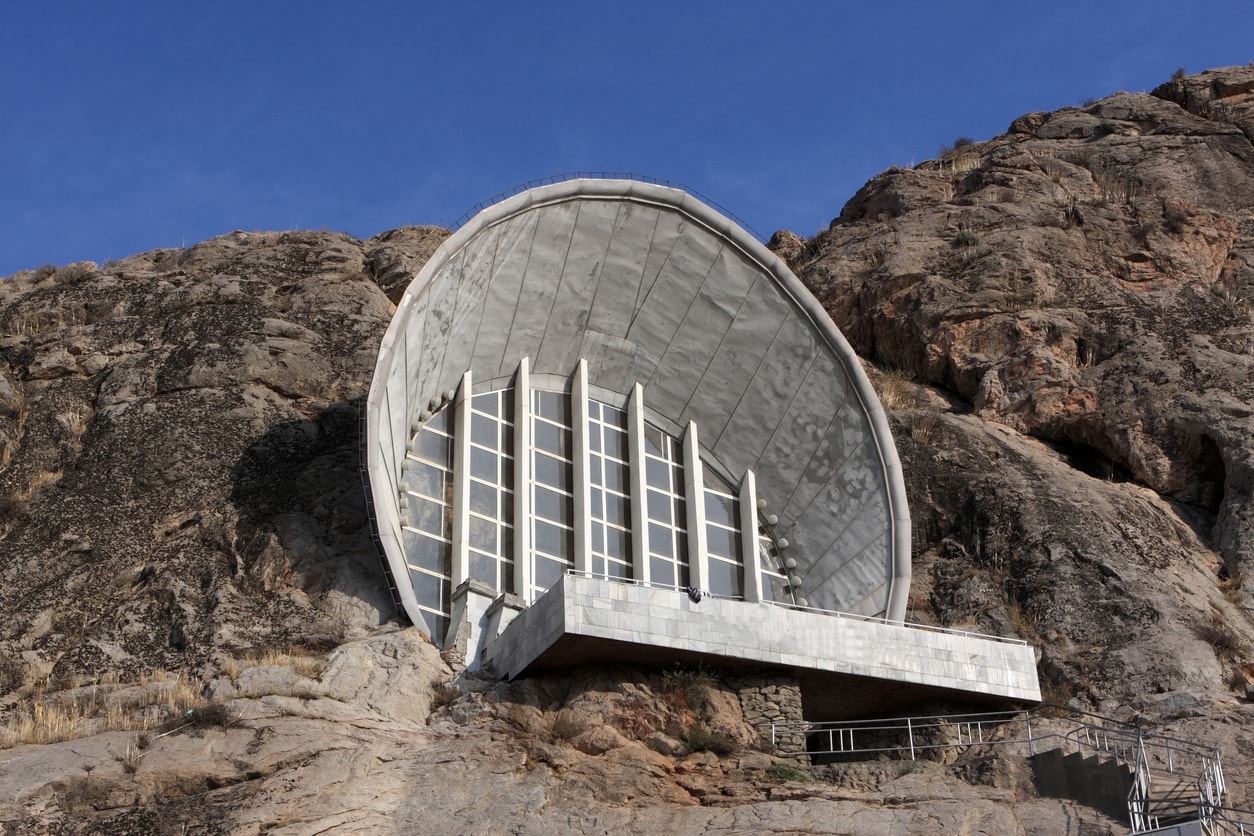 (Museum Sulaiman Too)
Sulayman Mountain is also known as Solomon's Throne and is in the UNESCO World Heritage list. For more than 2500 years, the mountain revered as the sacred mountain of Central Asia Silk Roads. There are many ancient worship caves with petroglyphs as well as two 16th century mosques. 
Osh Lenin Monument and Zadne Petrovskogo Park
The Lenin Monument in Osh is one of the tallest and impressive Lenin statues ever created. The monument is located near the beautiful Zadne Petrovskogo Park in the city center. The park is so lively and offers a peek to the Osh residents' everyday life. 
Osh New Mosque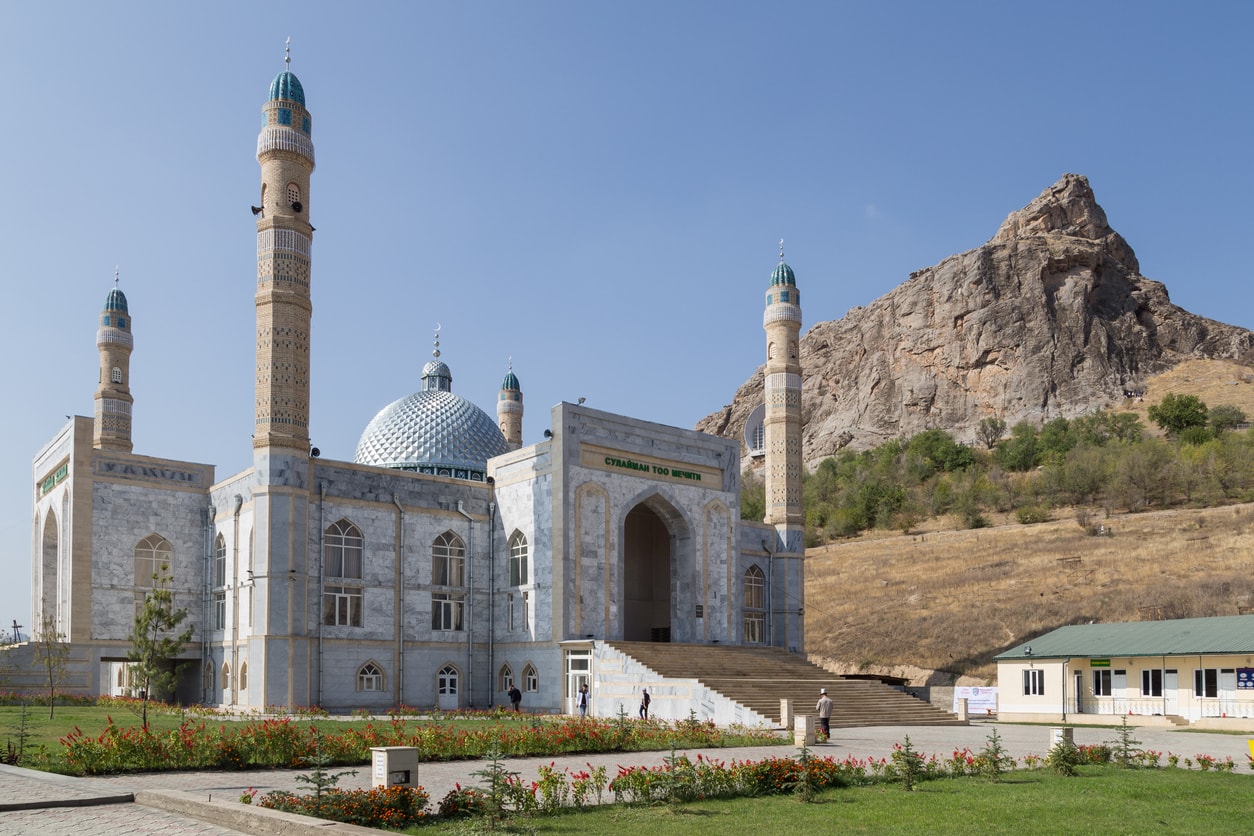 Trekking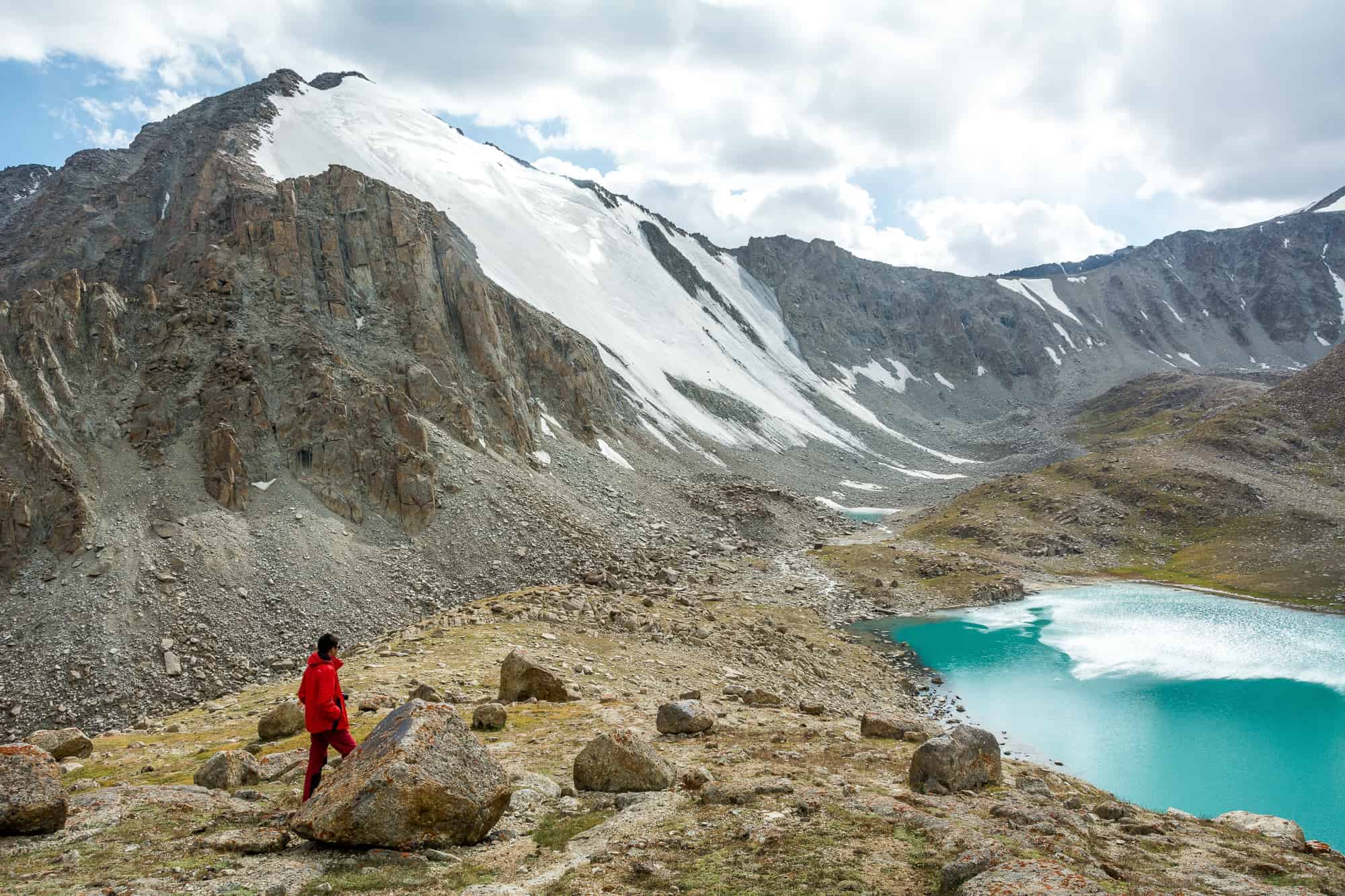 Osh is surrounded by many mountains that offer a vast array of trekking possibilities to amazing sceneries and historical sites. May to September is the best season for trekking in Osh. There are also many camping sites for you to stay overnight. 
Uzgen Ancient City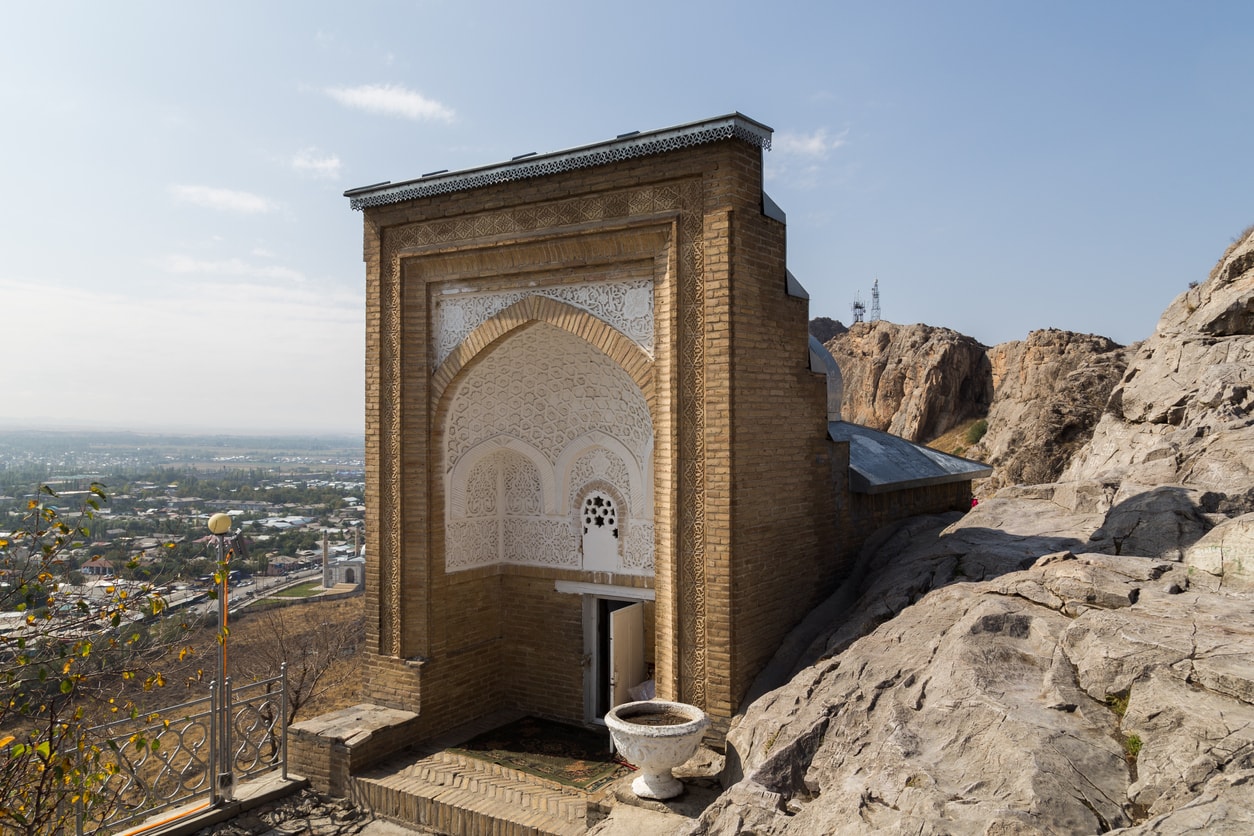 Uzgen Ancient City is located on the banks of Kara Darya River in Fergane Valley. Although the ancient city's history dates back to successors of Alexander the Great, Uzgen Ancient City mostly has artifacts and monuments from the 9th to the 14th century. The ancient city located 60 kilometers away from the Osh city center. You can also get into a marshrutka from city center that runs from 08.00 to 19.00 with 45 minutes intervals. 
Where to Stay in Osh?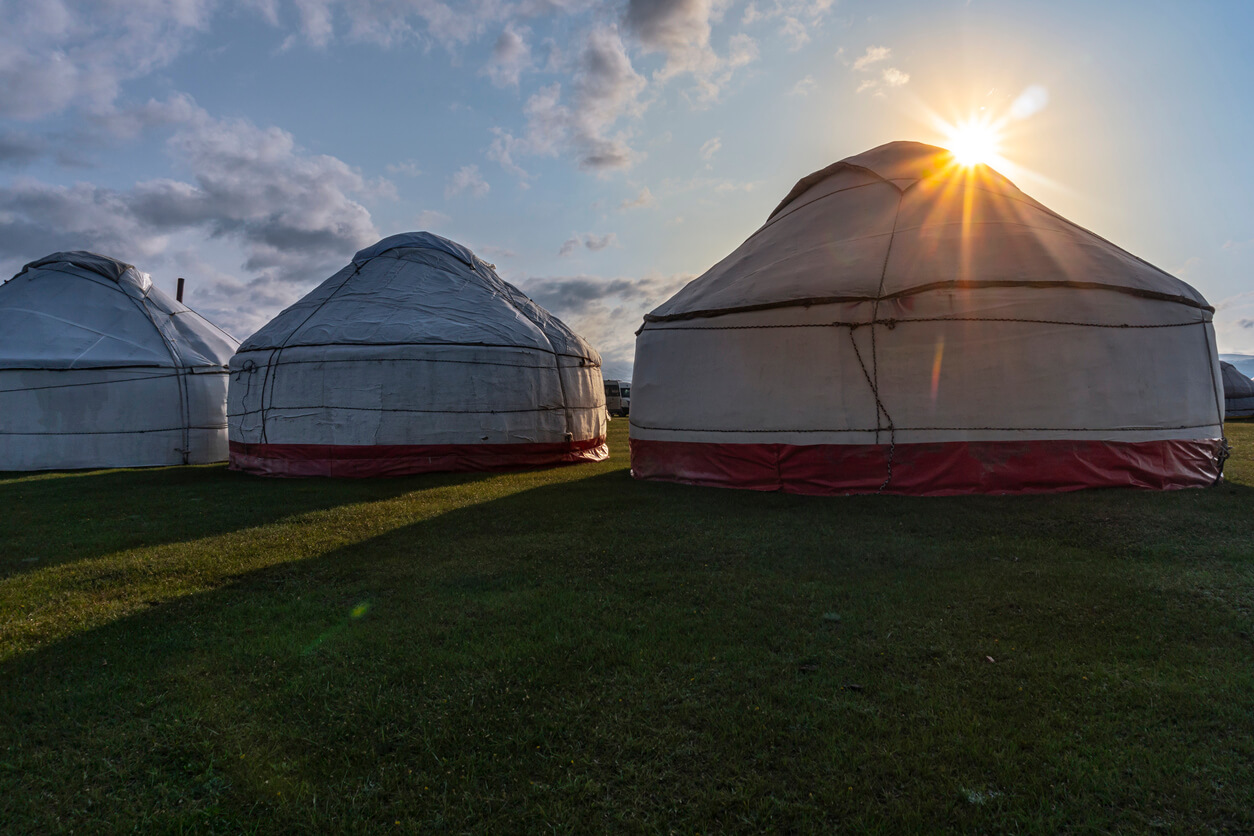 Osh offers a variety of accommodation options for its visitors.
If you are planning to stay in Osh more than a week, it is recommended for you to stay in hotels located on the Nootatskaya and Lenin Avenues. These hotels can be considered affordable and closer to the main transportation stations. You can also engage with Osh residents in everyday life. 
If you are planning a shorter visit, it is best for you to stay hotels in Razakova Avenue. The avenue has good hotels that are closest to the airport and not too far away from what the city has to offer. 
What to Eat in Osh?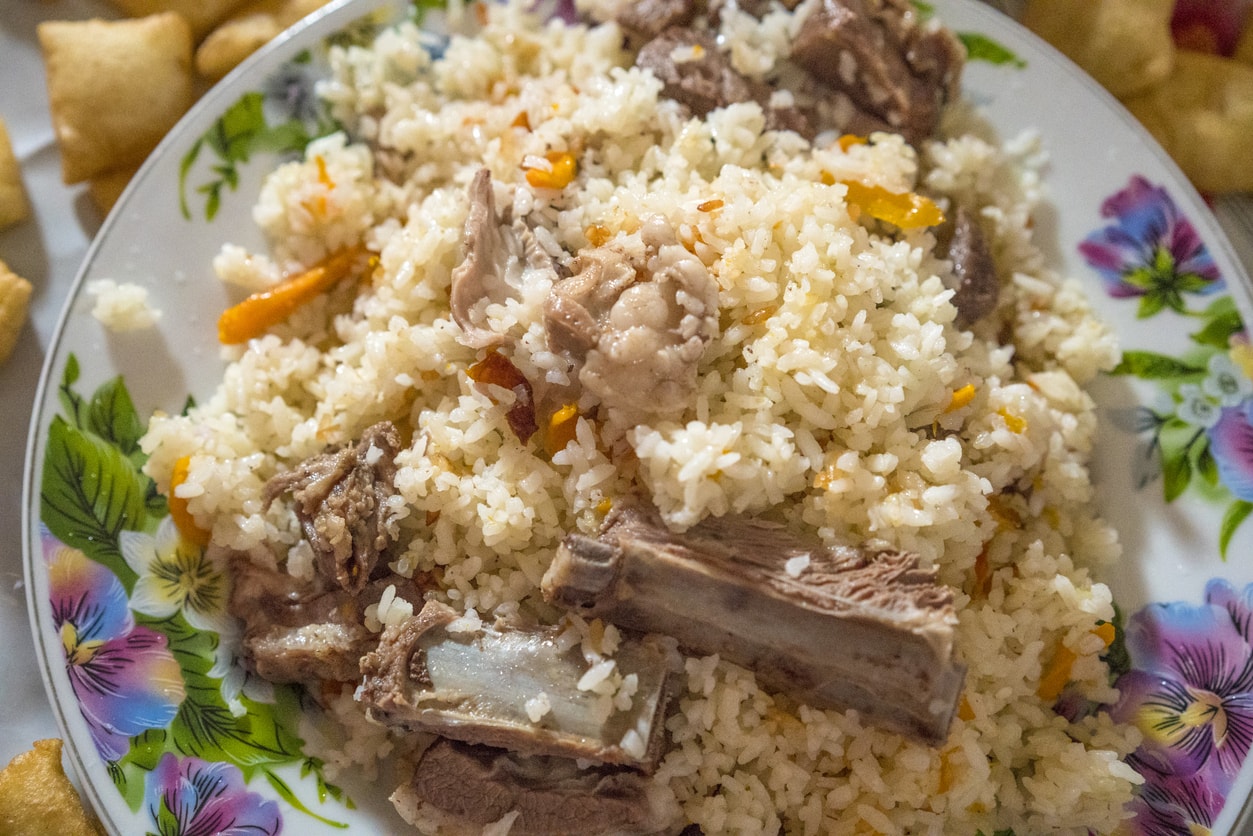 Since the Osh is a mountainous city, there are not many vegetables and fruits in its traditional cuisine. Osh traditional recipes' mostly consist of meat and pastry products. Its modern culinary scene also affected by Russian cuisine.
Mantı, Beshbarmak: Izum

Paloo, Kyrgyz Rice, Shashlik: Osh Ordo

Borsok, Dungan Recipes: Vanil

Russian Cuisine: Restaurant Tsarskiy Dvor
Shopping in Osh: Best Souvenirs to Buy
Osh is worldly famous with its spices, woven clothes and rugs. Bayalinova Street and Kurmanzhan-Datka Street are among the preferred shopping routes in the city to buy souvenirs.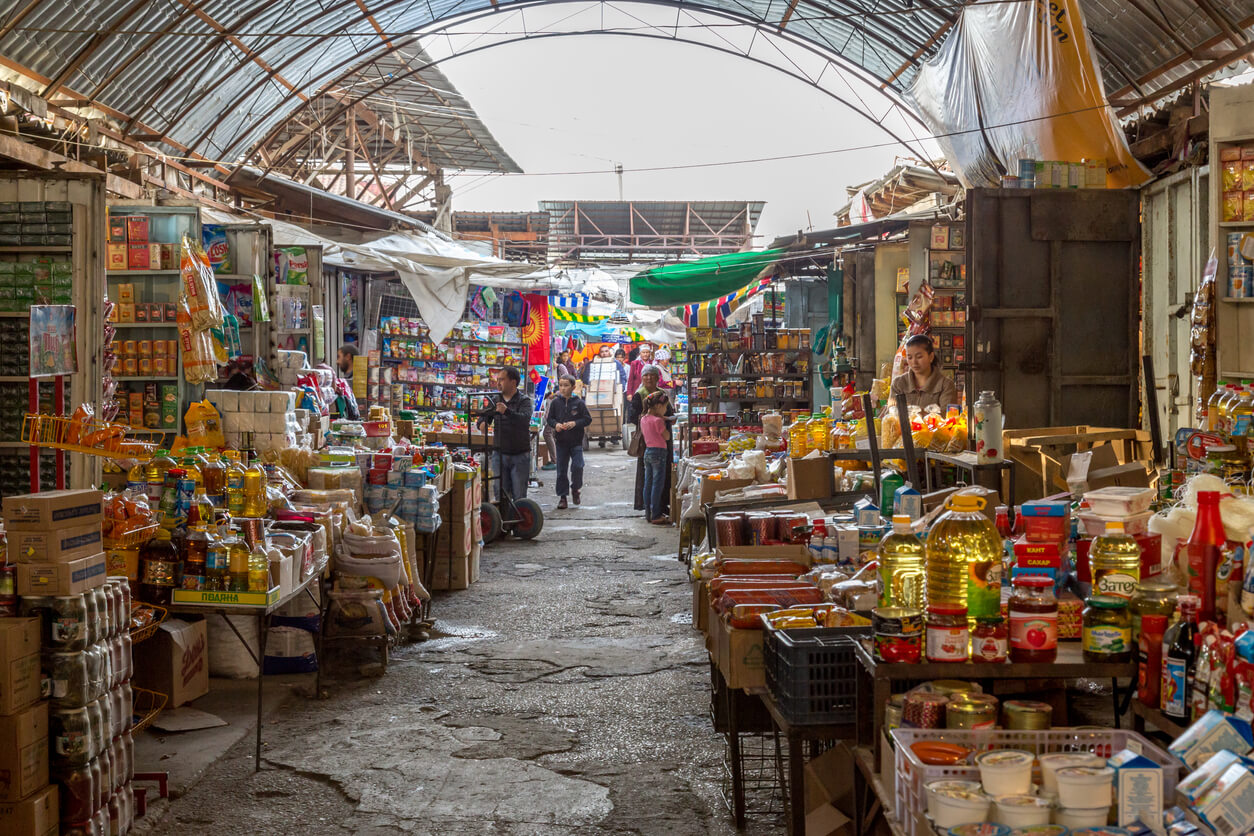 Nightlife in Osh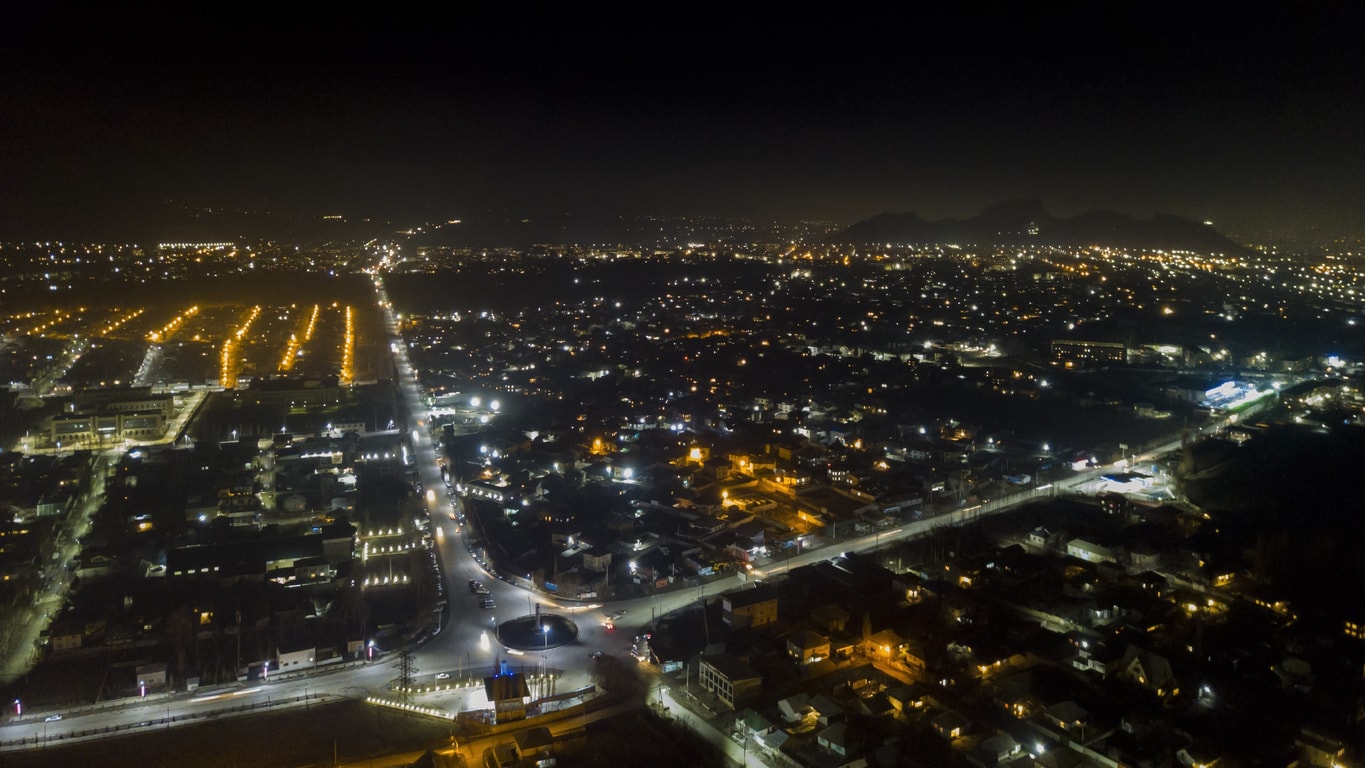 Osh does not have an active nightlife and is limited to hotel lounges.
Things to Know Before Visiting Osh
If you are visiting Osh during winter, it is best for you to bring your best coat.
Some of the Kyrgyz recipes contain horse meat, if you are sensible about it, it is recommended for you to ask before eating in local restaurants. 
You can click here to know more about Trekking in Osh.
Essential Numbers to Know
Country Code: +996
City Code: 322
Osh International Airport: +996 3222 90101
Police: 102
Ambulance: 103