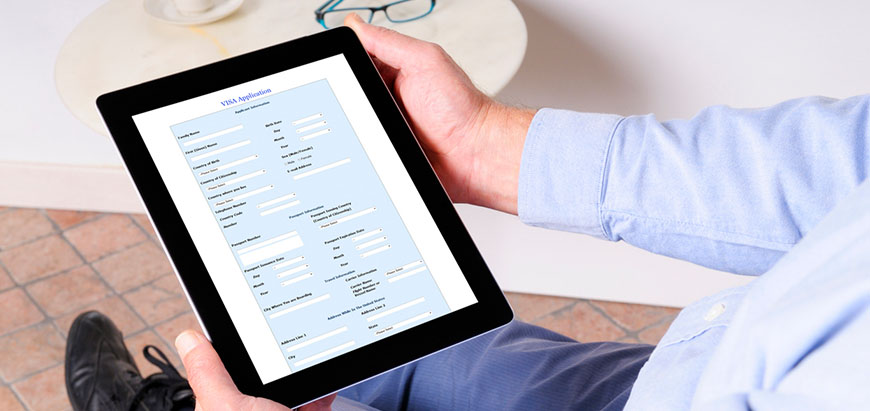 What is an E-Visa / Online Visa?

E-Visa is a system developed with the aim of saving passengers from long-term and tiring bureaucratic procedures, as well as creating an alternative to visas issued at the borders.  Online users can apply for visas online to the countries they wish to visit. Those who are considering applying for a visa can obtain their travel documents if they meet the requirements through the e-visa system. Online visas are issued mainly for touristic purposes. This system is not yet implemented to work permits or student visas. 
How to Get an E-Visa / Online Visa?

Visa procedures and documents requested vary by country, but the process is generally the same for every country. In order to obtain an online visa, first of all, the country of destination must provide this service. Passengers with valid passports can pay the requested e-visa fee through their credit cards, then print out the document and pass directly through the border.  Many foreign citizens wishing to enter our country without going to any representative office or waiting in line to get approval, can directly apply for an e-visa only with their passport details. After completing the payment procedure, they can get their e-visas. 
List of Countries Issuing E-Visas

Countries that use the online visa application have been increasing as the years pass by. As of 2018, 25 countries around the world have been using this system:  USA, New Zealand, Armenia, Bahrain, Cambodia, Cape Verde, Gabon, Georgia, India, Kenya, Kuwait, Malaysia, Moldova, Myanmar, Rwanda, São Tomé and Príncipe, Singapore, Saint Kitts and Nevis, Sri Lanka, Turkey, United Arab Emirates, Uganda, Uzbekistan, Zambia and Zimbabwe.
How Much Should I Pay?

Although the e-visa fee varies by country, some countries do not charge fees from their partner countries. For example; Turkey does not charge Mexico and Qatar citizens (2018). Citizens of these countries can get a free visa online.