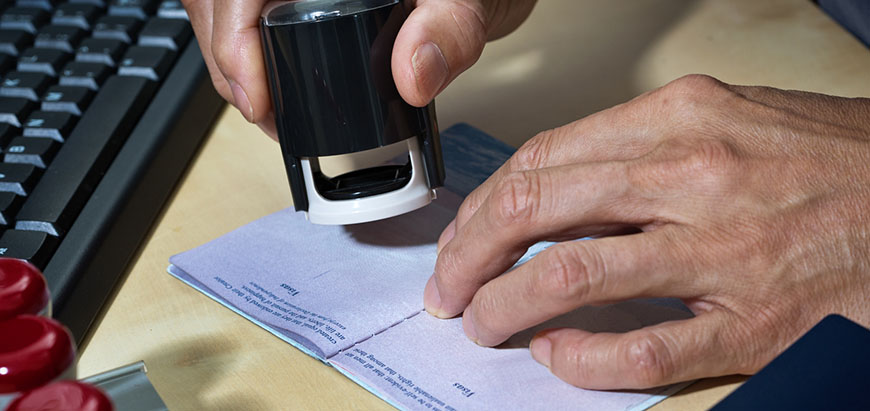 What is a Visa on Arrival? 

As the name suggests, this visa is called a border gate visa that can be obtained at the borders of foreign countries. According to the agreements among the countries, citizens traveling abroad can apply for a visa at the borders of that country for touristic purposes, however, they will be limited to a certain period.  There are some procedures for Turkish citizens holding regular passports to be able to apply for visas at the borders. 
How to Get a Visa at the Border?

To obtain a visa at the border, you must first travel to countries requiring this procedure and be able to pay the necessary visa fee. Some countries can allow entry at borders for up to 30 days (e.g. Dominican Republic), and countries such as Armenia can offer up to 4 months of stay in the country. 
List of Countries Issuing Visa at the Border

By traveling to countries that provide border gate visas, you can get rid of one of the most time-consuming procedures when going abroad; visa procedures. These countries listed below may change in accordance with the agreements made every year. As of 2018, the countries that issue visas to citizens of the Republic of Turkey are as follows:
African countries issuing border gate visas: Burundi, Djibouti, Federated Islamic Republic of Comoros, Madagascar, Mozambique, Senegal, Sudan, Tanzania, Togo, Uganda, and Cape Verde.

Asian countries issuing border gate visas: Bahrain, East Timor, Cambodia, Kuwait, Maldives, Nepal, Sri Lanka, Tajikistan, Taiwan, Oman, Azerbaijan, and Armenia.

Oceania countries issuing border gate visas: Palau, Samoa, Tonga, and Tuvalu.
How Long Does it Take to Get a Visa at the Door?

This process may vary depending on the passenger traffic and the working speed of the officer at the booth. Apart from the waiting time in the queue, it is possible to obtain a visa within 10 minutes. 
Necessary Documents for Border Visas

Although the requested documents vary from country to country, we strongly recommend that the documents mentioned below be ready with you.
Passport (at least 1 year)

Passport photocopy

Completed visa application form

Visa fee (required in foreign currency)

Hotel reservation

Round-trip airfare

At least 3 biometric photographs

Travel health insurance 

Bank statement documents for at least 3 months
How Should I Pay?

Visa fees vary from country to country and year by year. You can find out about the visa fee of the country you want to go to on the country's consular page.