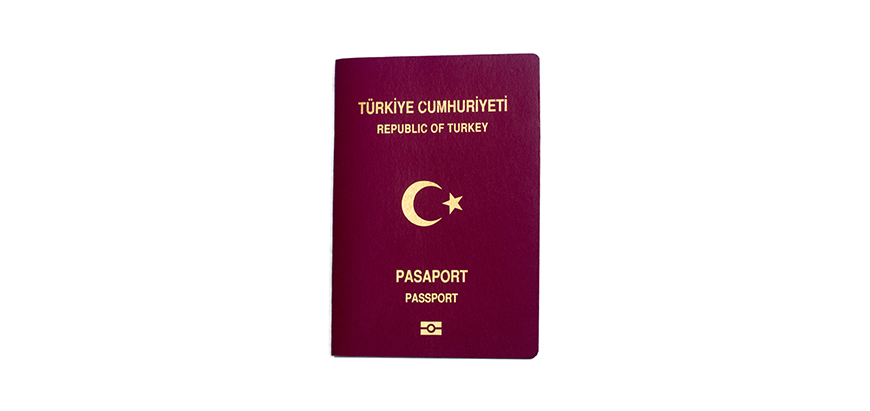 What is a Regular Passport (Maroon-coloured Passport)? (for Turkish citizens)
*Please note that the information on this page is intended for the use of citizens of the Republic of Turkey.
A regular passport is a type of passport given to Turkish citizens who meet certain requirements. Regular passports are issued by the Department of Home Affairs, authorized governorships or Turkish consulates. It is also referred to as a maroon-colored passport due to its color. Regular passport holders can enter countries not requiring a visa directly bu using their passports. The regular passport has 38 pages and issued visas can be seen on these pages. Depending on the demand, the passport durations can cover a period of 6 months to 10 years. 
What Does Regular Passport Mean? 
It's for public and it can be used by everyone as there are no special requirements to hold this passport. 
How to Get a Regular Passport (for Turkish citizens)
If you have completed the necessary requirements and documents to apply for a regular passport, you can directly apply to the district registry offices with or without an appointment. Click here to apply online. Foreign countries can apply through the consulates. Passport applications must be made in person regardless of the age difference. 
Necessary Documents for Regular Turkish Passports 
If you want to apply for a regular passport, you must complete the following documents. We recommend you to make an online appointment to start the application process to save time. 
Republic of Turkey ID card or temporary ID card

Fee receipts (students under the age of 25 are exempt from the passport fee)

2 biometric photos

Student certificate not exceeding 60 days (it is required for students wishing to get a regular passport)

Certificate of consent for minors or persons with disabilities

Old passport if available
How much is the Passport Book and Passport Fee? (for Turkish citizens)
You can visit the relevant page for the total fees.  List of the banks you can make your payments:
Akbank 

Activebank 

Albaraka 

Turkish Participation Bank 

Alternative Bank 

Anadolubank

Arab Turkish Bank

Citibank

Denizbank 

BurganBank 

FibaBank

Finansbank 

Garanti Bank 

HSBC Bank 

ING Bank 

Kuwait Turkish Participation Bank 

Odeabank 

Şekerbank 

T.C. Ziraat Bank 

ICBC Turkey Bank Inc. 

TurkishBank 

Turkland Bank 

Turkish Economy Bank (TEB) 

Turkish Financial Participation Bank 

People's Bank of Turkey 

Turkish Business Bank 

Turkish Foundations Bank 

Building and Credit Bank