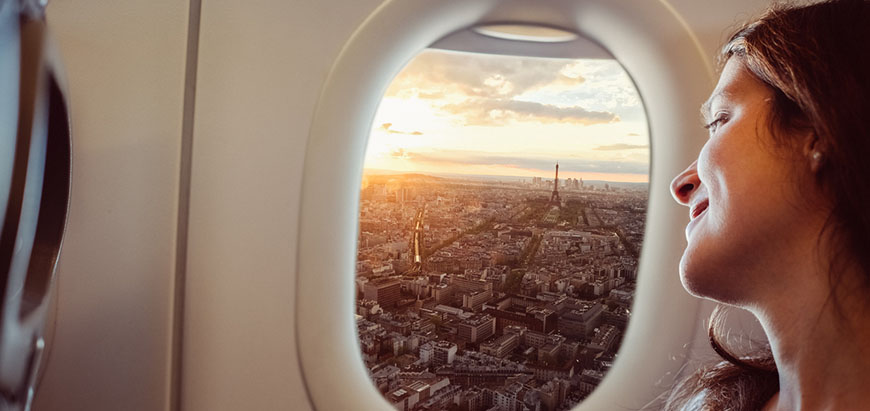 What is Economy Class?
You can travel a lot cheaper through economy classes. You can purchase cheap flights for both international and domestic flights. Except for some airline companies, almost all airlines have economy class. Airlines trying to provide much cheaper flight tickets for passengers are referred to as low-cost airlines. Pegasus offers many privileges for its passengers as a low-cost airline company. 
Economy class is the best alternative for short flights. However, business classes are a better option to get a comfortable and pleasant journey for long flights. The difference between these two flights lies beneath their privileges. In business class, passengers get additional baggage allowance, free food, and drinks (depending on the airlines),  lounge services and wider seats with more personal space. Economy classes do not have these kinds of privileges. 
Business and economy class can also be separated by a door or a panel within the aircraft. Passengers can't pass to the other area unless they are allowed to.
What are the Features of An Economy Class Fligts?
Economy class flights can be different depending on the airlines. Likewise, even the name may be different. In Pegasus Airlines there are three different economy packages: Basic, Essentials, Advantage. For more information on Pegasus travel class packages, please visit our website.
Economy class may not be entitled to a ticket refund or cancellation. Click here to read more.
The economy class is used in the same way all around the world. To get the cheapest prices, travelers usually book economy class tickets in advance. As economy class tickets are high-demand tickets, you might want to book it in advance to freeze the price in case the price increases.
Screens can be located at the front of the seats. Passengers can also listen to music through these screens.