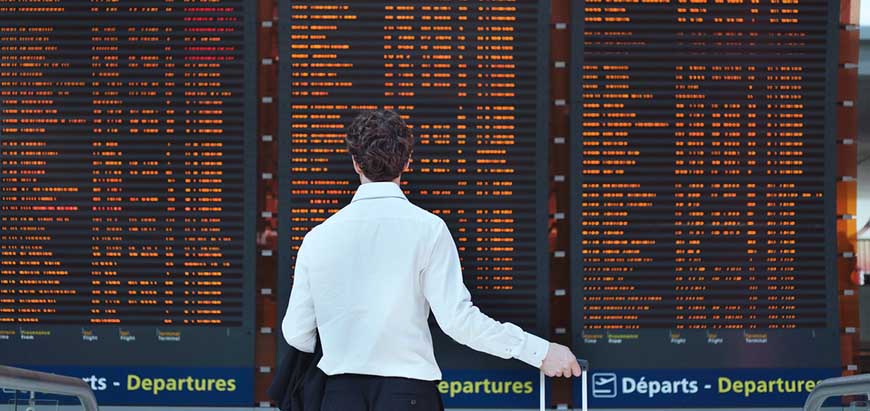 What is an International Flight?
Flying to a different country is referred to as an international flight. It is made through international airports and keeps tourism and trade between countries alive at the same time. International flights take place within the international terminals, where duty-free shops, passport checkpoints, eating and drinking areas, lounge sections and waiting rooms are located. Airlines with international transportation authority provide their services through these terminals. Within the terminal, there are information panels/screens with arrival and departure details, as well as check-in counters, airline agencies, kiosks and exchange offices. 
What Does International Arrival Mean?
Passengers traveling from a different country arrive at these terminals. If a passenger flying from Barcelona to Istanbul lands at Sabiha Gökçen Airport, that means this passenger arrives at international arrivals of SAW. And a passenger flying from Istanbul to Barcelona also arrives at the international arrivals of that airport. Travelers can enter the country by passing through the passport and visa control located within the international terminal. 
What Does International Departures Mean?
International departure is the area that passengers use to go abroad. After passing through the passport checkpoints located in the international terminal, passengers can head to the international departures.  
Pay Attention to These While Traveling Internationally
Always arrive early if you have an international flight. 
Check your passport and visa again before entering the terminal.
Don't forget to pay the departure fee and to take your stamp. You can pay the departure fee through the cash desks located at the airport or through authorized banks. 
At passport control, they can ask you a few questions regarding your trip. If you don't speak the language of your destination country and your English isn't good, consider being prepared for possible questions beforehand. 
If you have connecting flights, be sure to check your transit visa status.
Do not forget to check your hand luggage and checked baggage allowance again. Make sure you don't have any restricted or prohibited items in your hand luggage.