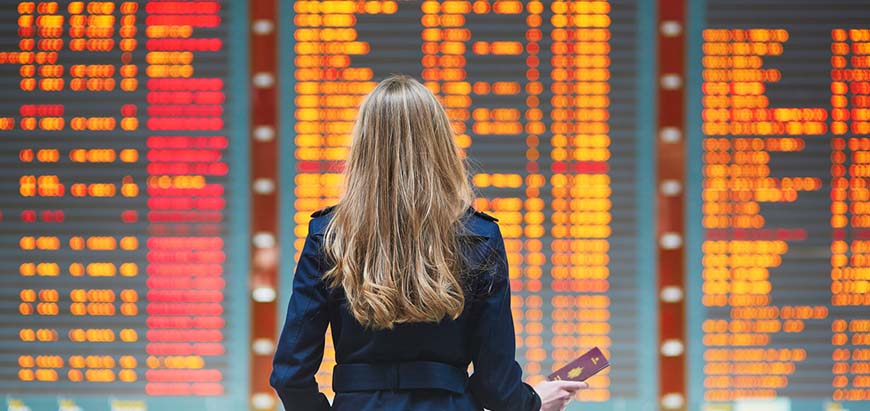 What is An International Terminal?
It is the area used for international flights. Passengers who take international flights or arrive from an international flight use this terminal. Depending on the area; restaurants, and cafes, waiting areas, tables with flight details and duty-free shops can be located in this area. International airports are mostly located at international airports. All international flights are performed at these terminals. 
What is Duty-Free?
Duty-free is a tax-free shop where passengers can buy products at a relatively cheaper price compared to a regular store and they are also located at the international terminal.
Where is the International Terminal?
There are a lot of ways to locate an international terminal at an airport. You can ask for details from the information desk. Information desks are in charge of providing you with everything you want to learn. You can also find maps in the related sections at the airports and this helps you to find the international terminal. There are also guiding signs within the airport. Another way to find the terminal is to check your mobile application. You can easily locate the international terminal through the airport's mobile application.
What does the International Terminal Mean in Turkish? 
It is required to know the meaning of an international terminal in Turkish to be able to fly internationally so that you have no difficulty in finding the terminal anywhere you travel. International Terminal is translated into Turkish as "dış hatlar terminali".
What Does International Arrivals Mean?
Passengers arrive at the international arrivals section after the flight is completed. People greeting their guests coming from international flights also wait in this area. The full name of this terminal is the international arrivals terminal. Passengers can proceed to the area where they can find transportation or taxi.
What Does International Departures Mean?
It is the area for passengers who will take international flights. You can head straight to your aircraft after completing the necessary steps. The full name of this terminal is the international departures terminal.