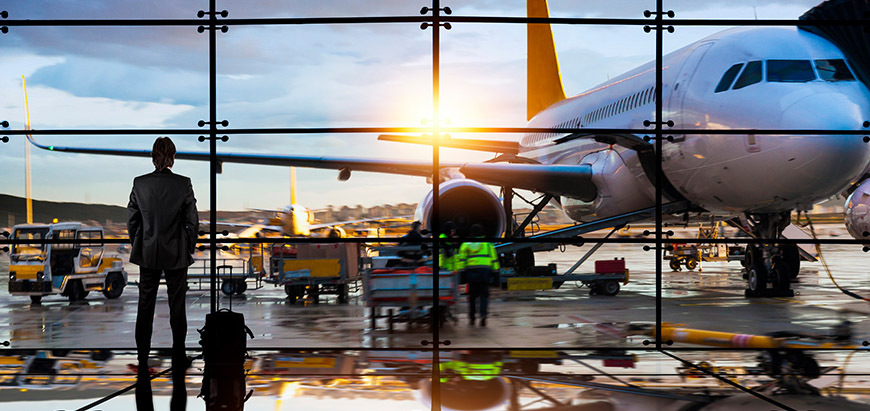 There are two codes assigned to the airports with the aim of controlling the cargo and passenger transportation. One of these codes is assigned by IATA.
What is IATA?
IATA is the abbreviation form of an association founded to inspect and assign the cargo and passenger transportation fares. It stands for the International Air Transport Association. Airline companies meeting the requirements of ICAO can be a member of IATA.
What Does IATA Do?
IATA aims at providing a good and efficient service for both passengers and airline companies. IATA provides specialty in high speed, eligibility, safety, productivity. IATA works through a membership program. In seminars and meetings organized at specific periods, various issues of countries are solved.
IATA defines the standards of air transportation.
IATA creates a fair competition among airline companies.
IATA designates the cargo transportation procedures.
IATA defines the standards for terminal designs and its management
IATA takes up a role in the standardization process of the utilized equipment.
How to Assign IATA Airpoet Codes?
IATA code assigned to the airport by IATA consists of 3 letters and created through the airport and city names. Codes are mostly generated with the letters chosen from a city's name. 2-character codes of airports are given in 1930 for the first time. Then three-character codes started to be used. To prevent any possible confusion X was added to the end of the old codes.  
Airports You Can Go with Pegasus
Adana-Şakirpaşa Airport - ADA
Ağrı Ahmed-i Hani Airport - AJI
Almaty International Airport - ALA
Amasya Merzifon Airport - MZH
Amsterdam Schiphol Airport - AMS
Ankara Esenboğa Airport - ESB
Antalya Airport - AYT
Athens Elefterios Venizelos International Airport - ATH
Baghdat International Airport - BGW
Bahrain International Airport - BAH
Balıkesir Koca Seyit Airport - EDO
Barcelona International Airport - BCN
Basel-Mulhouse-Freiburg Airport - BSL-MLH-EAP
Batman Airport - BAL
Belgrad Nikola Tesla Airport - BEG
Berlin Schönefeld Airport - SXF
Beirut Refik Hariri International Airport - BEY
Bingöl Airport - BGG
Bishkek - Manas International Airport - FRU
Bologna Guglielmo Marconi Airport - BLQ
Bruxel Güney Charleroi Airport - CRL
Budapest Airport - BUD
Genevre Airport - GVA
Jeddah Kral Abdulaziz International Airport - JED
Dalaman Airport - DLM
Denizli Çardak Airport - DNZ
Diyarbakır Airport - DIY
Moscow Domodedovo Airport - DME
Dubai International Airport - DXB
Düsseldorf International Airport - DUS
Elazığ Havalimanı - EZS
Ercan International Airport - ECN
Erzincan Airport - ERC
Erzurum Airport - ERZ
Frankfurt Airport - FRA
Gaziantep Airport - GZT
Gazipaşa Airport - GZP
Hamad International Airport - DOH
Hamburg Fuhlsbuettel Airport - HAM
Hannover Airport - HAJ
Kharkiv Airport - HRK
Hatay Airport - HTY
Henri Coandă International Airport - OTP
Hurghada International Airport - HRG
Milano Bergamo Airport - BGY
İstanbul Atatürk Airport - IST
İzmir Adnan Menderes Airport - ADB
Kahramanmaraş Airport - KCM
Kars Harakani Airport - KSY
Kastamonu Airport - KFS
Kayseri-Erkilet Airport - ASR
Konya Airport - KYA
Copenhagen Airport - CPH
Köln Bonn Airport - CGN
King Khalid International Airport - RUH
Queen Alia International Airport - AMM
Krasnodar International Airport - KRR
Kuwait International Airport - KWI
Kyiv International Airport  - IEV
London Stansted Airport - STN
London-Gatwick Airport - LGW
Lviv Danylo Halytskyi International Airport - LWO
Lyon–Saint-Exupéry Airport - LYS
Madrid Barajas International Airport - MAD
Malatya-Erhaç Airport - MLX
Mardin Airport - MQM
Marseille Provence Airport - MRS
Milas-Bodrum Airport - BJV
Mineralnye Vody Airport - MRV
Muş Airport - MSR
Münih Franz Josef Strauss Airport - MUC
Nürnberg Airport - NUE
Ordu-Giresun Airport - OGU
Oslo-Gardermoen Airport - OSL
Osh International Airport - OSS
Paris-Orly Airport - ORY
Prague-Václav Havel Airport - PRG
Pristina Uluslararası Havalimanı - PRN
Roma - Fiumicino – Leonardo da Vinci Airport - FCO
Sabiha Gökçen Airport - SAW
Samsun Çarşamba Airport - SZF
Sarajevo International Airport - SJJ
Sinop Havalimanı - NOP
Sivas Nuri Demirağ Airport - VAS
Stockholm-Arlanda Airport - ARN
Stuttgart Airport - STR
Süleymaniye Airport - ISU
Şanlıurfa GAP Airport - GNY
Sharm El Sheikh International Airport - SSH
Tehran Imam Khomeini International Airport - IKA
Tekirdağ Çorlu Airport - TEQ
Tel Aviv - Ben Gurion International Airport - TLV
Tbilisi International Airport - TBS
Tirana International Airport - TIA
Trabzon Airport - TZX
Skopje Airport - SKP
Van-Ferit Melen Airport - VAN
Vienna International Airport - VIE
Zaporizhzhia International Airport - OZH
Zürih Airport - ZRH
Venice Marco Polo Airport - VCE
Muscat Airport - MCT
İstanbul Airport - ISL
Sharjah International Airport - SHJ
Rotterdam The Hague Airport - RTM
Leipzig-Halle Airport - LEJ