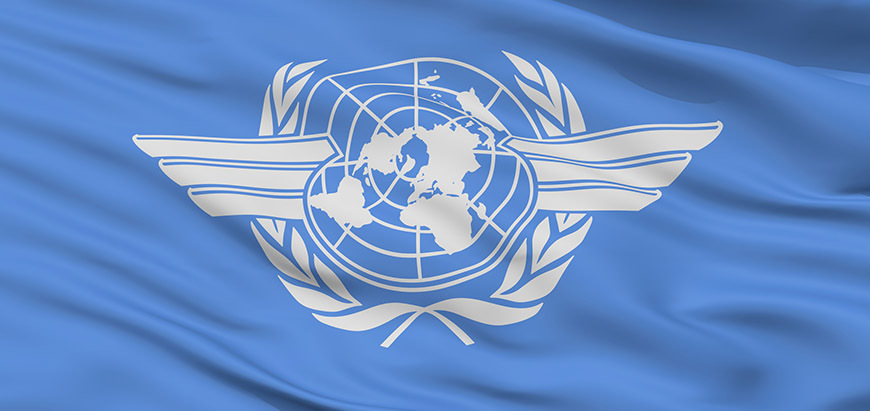 There are codes attributed to all airports around the world. This code is referred to as the ICAO code.
What is ICAO?
ICAO, an international aviation organisation based on the United Nations, founded in 1947.
It stands for International Civil Aviation Organisation.
What Does ICAO Do?
ICAO maintains a safe ground for the growth of international civil aviation and transportation network. ICAO is responsible for the matters given below:
Has a saying in all technical, economical and legal aspects of civil aviation.
Provides the required equipment to improve standardization among the states.
Develops new techniques and principles within the aviation area.
Supports the art of plane designing.
Betters the facilities provided by airports.
Prevents unfair competition among airline companies.
Aims for maximum flight safety in international aviation.
How to Define ICAO Codes?
ICAO code consists of 4 letters. Certain classifications among countries and regions are used in creating these codes. The first letter stands for the region in which the airport is located, the second is for the country. The other two letters are generally given in order.
AIRPORTS OF TURKEY
List of ICAO CODES
Adana-Şakirpaşa Airport - LTAF
Ağrı Ahmed-i Hani Airport - LTCO
Almaty International Airport - UAAA
Amasya Merzifon Airport - LTAP
Amsterdam Schiphol Airport - EHAM
Ankara Esenboğa Airport - LTAC
Antalya Airport - LTAI
Athens Elefterios Venizelos International Airport - LGAV
Baghdat Uluslararası Airport - ORBI
Bahrain International Airport - OBBI
Balıkesir Koca Seyit Airport - LTFD
Barcelona International Airport - LEBL
Basel-Mulhouse-Freiburg Airport - LFSB
Batman Airport - LTCJ
Belgrade Nikola Tesla Airport - LYBE
Berlin Schönefeld Airport - EDDB
Beirut Rafic Hariri International Airport - OLBA
Bingöl Airport - LTCU
Bishkek - Manas International Airport - UCFM
Bologna Guglielmo Marconi Airport - LIPE
Brussels South Charleroi Airport - EBCI
Budapest Airport - LHBP
Geneva Airport - LSGG
Jeddah King Abdulaziz International Airport - OEJN
Dalaman Airport - LTBS
Denizli Çardak Airport - LTAY
Diyarbakır Airport - LTCC
Domodedovo Airport - UUDD
Dubai International Airport - OMDB
Düsseldorf International Airport - EDDL
Elazığ Airport - LTCA
Ercan International Airport - LCEN
Erzincan Airport - LTCD
Erzurum Airport - LTCE
Frankfurt Airport - EDDF
Gaziantep Airport - LTAJ
Gazipaşa Airport - LTFG
Doha Hamad International Airport - OTHH
Hamburg Fuhlsbuettel Airport - EDDH
Hannover Airport - EDDV
Kharkiv International Airport - UKHH
Hatay Airport - LTDA
Henri Coandă International Airport - LROP
Hurghada International Airport - HEGN
Milano Bergamo Airport - LIME
İstanbul Atatürk Airport - LTBA
İzmir Adnan Menderes Airport - LTBJ
Kahramanmaraş Airport - LTCN
Kars Harakani Airport - LTCF
Kastamonu Airport - LTAL
Kayseri-Erkilet Airport - LTAU
Konya Airport - LTAN
Copenhagen Airport - EKCH
Cologne Bonn Airport - EDDK
King Khalid International Airport - OERK
Queen Alia International Airport - OJAI
Krasnodar International Airport - URKK
Kuwait International Airport - OKBK
Kyiv International Airport - UKKK
London Stansted Airport - EGSS
London-Gatwick Airport - EGKK
Lviv Danylo Halytskyi International Airport - UKLL
Lyon–Saint-Exupéry Airport - LFLL
Madrid Barajas International Airport - LEMD
Malatya-Erhaç Airport - LTAT
Mardin Airport - LTCR
Marseille Provence Airport - LFML
Milas-Bodrum Airport - LTFE
Mineralnye Vody Airport - URMM
Muş Airport - LTCK
Münich Franz Josef Strauss Airport - EDDM
Nuremberg  Airport - EDDN
Ordu-Giresun Airport - LTCB
Oslo-Gardermoen Airport - ENGM
Osh International Airport - UCFO
Paris-Orly Airport - LFPO
Prague-Václav Havel Airport - LKPR
Pristina International Airport - BKPR
Roma - Fiumicino – Leonardo da Vinci Airport - LIRF
Sabiha Gökçen Airport - LTFJ
Samsun Çarşamba Airport - LTFH
Sarajevo International Airport - LQSA
Sinop Airport - LTCM
Sivas Nuri Demirağ Airport - LTAR
Stockholm-Arlanda Airport - ESSA
Stuttgart Airport - EDDS
Sulaymaniyah International Airport - ORSU
Şanlıurfa GAP Airport - LTCS
Sharm El Sheikh International Airport - HESH
Tehran Imam Khomeini International Airport - OIIE
Tekirdağ Çorlu Airport - LTBU
Tel Aviv - Ben Gurion International Airport - LLBG
Tbilisi International Airport - UGTB
Tirana International Airport - LATI
Trabzon Airport - LTCG
Skopje Airport - LWSK
Van-Ferit Melen Airport - LTCI
Vienna International Airport - LOWW
Zaporizhzhia International Airport - UKDE
Zürich International Airport - LSZH
Venice Marco Polo Airport - LIPZ
Napoli International Airport - LIRN
Bari Karol Wojtyla Airport - LIBD
Catania International Airport - LICC
Muscat Airport - OOMS
İstanbul Airport - LTFM
Sharjah International Airport - OMSJ
Rotterdam The Hague Airport - EHRD
Leipzig-Halle Airport - EDDP