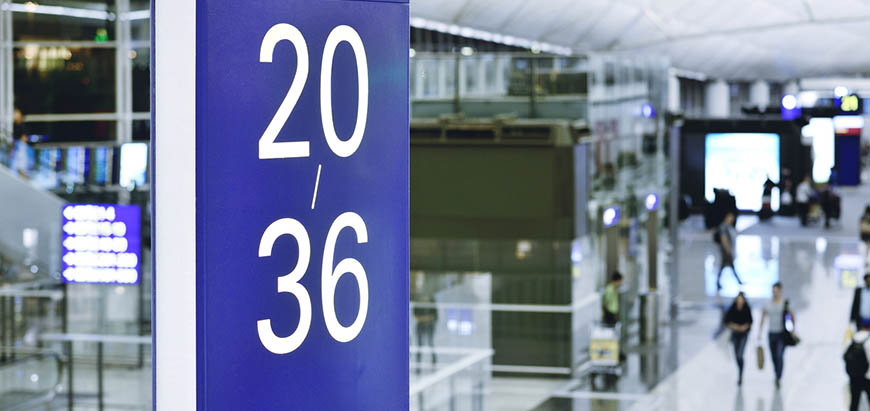 What is a Gate at an Airport?
It is the area where passengers board to the aircraft. Gates generally have seats, a gate to enter the runway, jet bridge (for passengers to get into the aircraft) and the boarding desk. There are also signs and essential requirements in case of an emergency located within the gates. Passengers need their gate numbers to join the flight. 
What is Gate Number?
It is the code written on your boarding pass. By heading towards to the related area, you can complete the last steps before boarding.
How to Find My Gate Number?
Your gate is written on your boarding pass and you need to find the section written "gate" with the codes consisting of letters and numbers. This code is your gate number. To be able to locate your gate, you can follow the signs or screens at the airport. Passengers can learn their gate numbers through these screens. Once the time for boarding comes, announcements regarding the gates are made through these screens. After completing your check-in prior to boarding, you can go to your head and wait for your flight. 
Why Do We Need Gates at the Airports?
Gates separate the passengers with upcoming flights from the other passengers and it is also the waiting area for these passengers. For domestic terminals, gate rules are generally not as strict as in international terminals. In some cases, the airport may not allow opening the gates and passengers are expected to follow the rules. 
What does "Gate Open/Gate Closes" mean?
Gates are divided into two as closed and open gates. An open and closed gate system saves time for passengers and it is widely used around the world. In normal circumstances, passengers pass through two security checkpoints while traveling abroad. One is at the entrance of the airport and the other one is before heading to the gates. A closed gate term is used for these cases. An "gate open" means the second security checkpoint is not active.