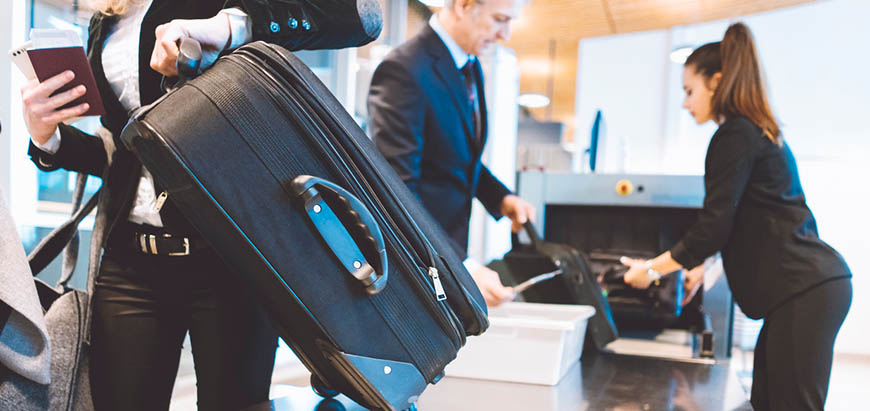 What is the Security Checkpoint / Airport Security Checkpoint?
It includes the whole area where passengers and boarding passes are controlled under certain security parameters before getting accepted to boarding. All passengers have to follow the instructions for airport safety and to have a safe flight.
How to Provide Security at the Airports?
Security is provided under the Airport Security Rules and Measurements, and it is carried out through interconnected security checkpoints. Passenger baggage is x-rayed to see if there is anything posing danger at the airport. All passengers must follow the Baggage Rules, Carry-ons and Additional Services at security checkpoints. Please check  with, General Rules.  Airports can have their own security parameters apart from the airline companies' security parameters. Thus, it would be useful for you to check the airport's security parameters before your journey.
How to get through Airport Security Faster and Easier?
Passenger traffic can be seen in big airports such as Sabiha Gökçen Airport. To save time from check-in, you can use kiosks or online check-in services. Prepare everything beforehand by getting information from the information desks such as preparing your laptop for the control. Following the instructions will help you pass through security checkpoints fast and easy.
What Should I do to Pass Security Checkpoints?
Please make sure to carry no items posing any danger. You can check the prohibited and restricted items on our website. Especially pay attention to the rules regarding liquid and aerosols and make sure that you wear no metals while passing through the x-ray. 
Why Should I Take off My Belt, Shoes, and Jacket?
Airport security detectors are quite sensitive. Metal objects on you can get easily confused with the other metal objects. For this reason, passengers are required to take them off.
What Should I Do While Boarding?
After passing the airport security checkpoints, you need to deliver your baggage if you have none you are free to head to the boarding area. Please prepare your boarding pass and identity documents before the flight staff control your documents to save time.