Transportation
The most preferred way of transportation to Kherson, one of the most popular sightseeing routes in Ukraine is airway transport. For a comfortable travel experience, you can reach Kherson in approximately 1 hour 45 minutes with Pegasus Airlines' direct flights operated from Sabiha Gökçen Airport (SAW). Also, you can buy indirect flight tickets from different destinations in the world, and you can reach Istanbul Sabiha Gökçen Airport and then Kherson.
By reviewing the Kherson flight ticket page, you can get information about flight dates and details, and you can buy an affordable flight ticket with Pegasus Airlines' privileges.
Transportation from Kherson International Airport to City Center
Kherson International Airport is located about 15 kilometers from the city center. To get to the city center from the airport, you can prefer the bus number 101or taxis.
You can also take advantage of the car rental service offered by Pegasus Airlines to make your travel from the airport to the city center more comfortable.
Public Transport in Kherson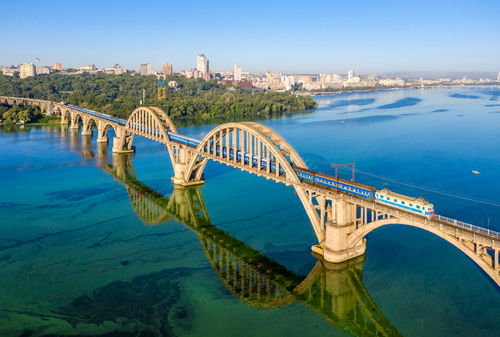 In Kherson, public transportation is provided by bus, trolleybus, minibus, tram, and taxi. Buses and trams are commonly used for transportation to inner-city points, while trolleybuses are preferred for transportation to more distant areas around the city. Besides, taxis are also widely used for urban transportation.
Accommodation
Before deciding where to stay, visit our Kherson flight ticket page and discover the historical, cultural and natural beauties waiting for you in the city. Then start planning your trip by listing the flight ticket prices across the date range that suits you best.
Places to see
You can make an online parking reservation in advance on flypgs.com for car parking facilities for your flight from Kherson or when you arrive at the airport with your vehicle to meet someone.
Accommodation / Car Rental
If you're looking for a more comfortable transportation option when traveling to Kherson for business or holiday, you can rent a car with Pegasus benefits.