Public Transportation in Albania
In Tirana, the Albanian capital, city transport is provided by buses and taxis. In this country that does not have a developed transportation infrastructure, so you don't have many options for urban transportation.
Transportation from the Airport to the City Center
You can reach the city center from Tirana International Airport, which is 11 km away from the city center, by taxi, shuttle vehicles or buses. You can reach the city center with a comfortable journey that will take about 20-30 minutes and you can enjoy your holiday.
Places to Visit in Albania
When you visit Albania, a lot of places are waiting for you to visit, especially in the city of Tirana. You can visit the country and enjoy the history as well as the natural beauties.
Iskender Bey Statue
This statue, which is in the center of the city, is a structure on which the founder of the city, İskender Bey, stands on a horse. This statue is also close to many sights.
Tirana National Historical Center
Opened in 1981, this museum is one of the most important symbols of Tirana. You can also learn about the history of Albania by studying the artifacts in this museum. This museum, which has more than 3000 works, also includes manuscripts and maps.
Ethem Bey Mosque
This mosque was built by Ethem Bey, a politician and cultural figure living in Albania in the 18th century. This mosque was one of the rare mosques built during the Ottoman period. This building, which was turned into a museum in 1966, is waiting for your visit.
Clock Tower
This building, which is 35 meters high, the tallest building in Tirana and built by Ethem Bey, is the most important symbol of Tirana. You can reach the top of the clock tower and admire the breathtaking view of Tirana.
Bunker
Bunker, Albania's underground shelters, was built to protect the country from possible nuclear attacks during the time of Enver Hoxha. You should definitely visit these bunkers.
Where to Stay in Albania?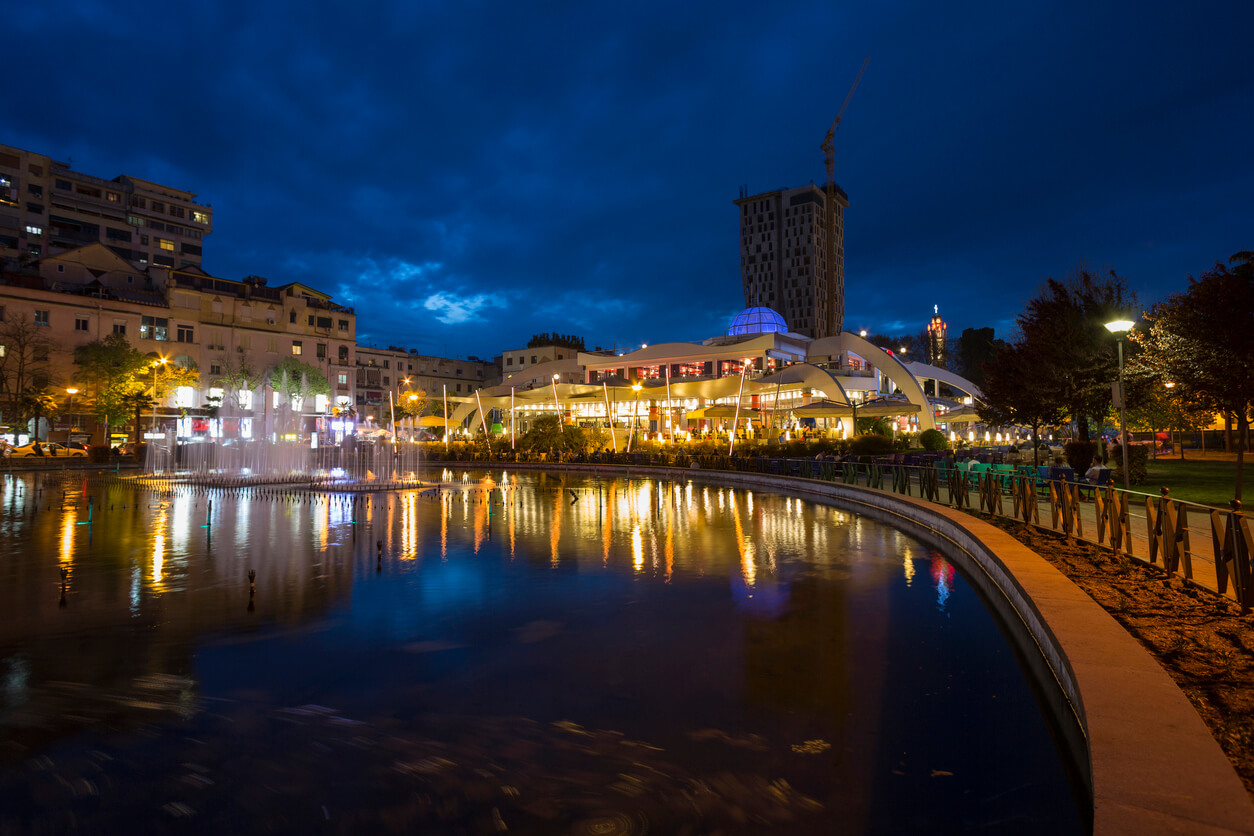 If you are looking for a place to stay when you're visiting to Albania, budget hotels are available for visitors. In Tirana, you can go to Blloku and Don Bosco, search for hotels, choose the hotel that best fits your budget and spend your holiday in the most comfortable way.
What to Eat in Albania?
    Albania has many traditional dishes which are also famous all around the world. Along these dishes are patties, Albanian style liver, casserole dishes or Elbasan Tava which mostly consist of the combination of meat and paste . The meals are not bitter or spicy. Instead, they are usually saltly and consumed with tomato, cucumber, olive oil or various vegetables. 
Albanian Food
Spiced Mutton Liver

Byrek

Elbasan Tava

Tavë Kosi
Albanian Restaurants
Shopping in Albania: Best Souvenirs to Buy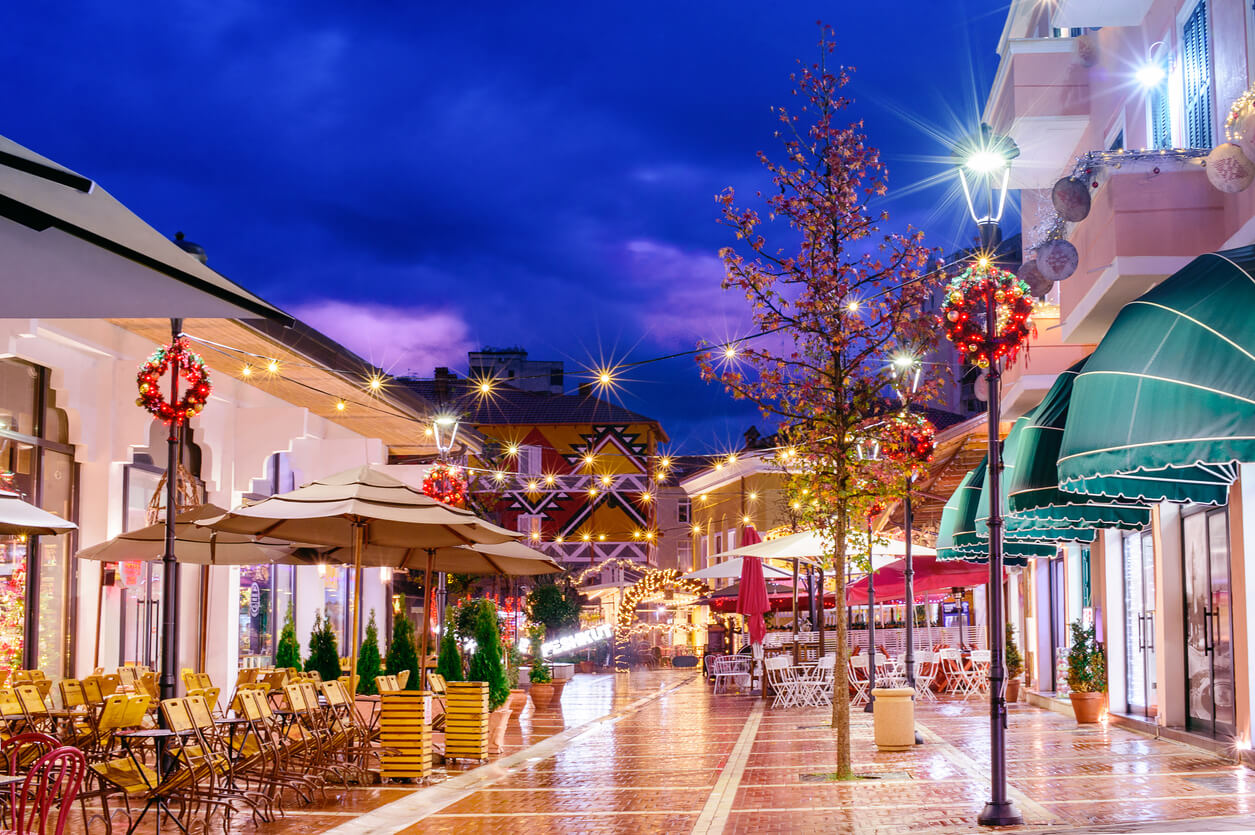 If you are visiting Albania and don't know what to buy, here are some tips. You can buy traditional or crafts from the Kruja bazaar, display them at home or gift them to your loved ones. Or you can buy various magnets and handmade covers.
Things to Know Before You Visit Albania
Shaking the head, which is generally known as yes everywhere, means no in Albania. 

You don't have to be afraid to go to this country, as it is known to be quiet and safe. 

No vaccination is required at entry and exit.
Nightlife in Albania
When you go to Albania, it is possible to experience the nightlife to the fullest after visiting the sights all day. Especially in Tirana, which has a very lively and active nightlife, you can find many bars or live music clubs. If you choose, you can make a reservation and have a quiet and romantic dinner and enjoy your night.
Holidays in Albania
Summer Day Break (14 March)

Nowruz (22 March)

Easter (25-28 March)

Labor Day (1 May)

Ramadan Feast

Sacrifice Day

Mother Teresa Day (19 October) 

Independence Day (November 28)

Freedom Day (November 29)

Noel (24-26 December)
Festivals in Albania
Pagan Summer Festival (March 14)

Gjirokaster International Artistic Music Festival (History changes every 5 years)

Eng Kenga Magjike Music Festival
Visa Requirements
Most nationalities require a visa to enter Albania. You can check for your nationality here. For Turkish citizens, Service Passport, Private Passport and Diplomatic Passport holders are usually not required to apply for a visa to the Albanian Consulate for trips not exceeding 90 days from the date of their arrival in the State of Albania within 180 days of travel. 
FAQ About Albania
What are the emergency numbers in Albania?
Ambulance:17
Fire Department:18
Police:19
Is there a Turkish representative in Albania? Where?
Address: Ambasada Turke, Rruga e Elbasanit Nu:65 Tyrant/Albania 
Nu: 355 4 238 0350/355 4 238 0351/355 4 238 0352/355 4 238 0353
Fax: 355 4 234 77 67
Mail: embassy.tiranna@mfa.gov.tr