Jordan Public Transportation
Jordan is underdeveloped in public transportation. There is bus transportation in the city but these buses do not fully meet the expectations. So the best way to get around is to rent a car or take taxis.
Transportation from Jordan Airport to the City Center
It is possible to reach the city from the airport by taxi or bus. You can easily find taxis at the exit of the arrival terminal. Buses that provide more economical transportation depart from the airport to the city center every hour.
Places to Visit in Jordan
Jordan attracts hundreds of tourists every year with its natural beauties and historical sites. You can explore Jordan with these wonderful places and make your holiday more enjoyable.
Wadi Rum
Wadi Rum is a valley formed in sandstone and granite rock. This valley, the largest valley in Jordan, is also known as the Moon Valley. If you are interested in history and natural beauties, you should definitely visit here. In addition, this valley has been inhabited by many human cultures since prehistoric times.
Royal Car Museum
If you are interested in cars and love to visit the museum, Royal Car Museum is the place for you. Since the early 1920s, the museum has exhibited vehicles used by the royal family and has a souvenir shop. 
Ceras Ancient City
This ancient city in the city of Ceraş is from the ancient Roman period. Jerash is one of the most famous ancient Roman cities in the Middle East with its ancient theater, temples and ruins.
Dead Sea
Located at the lowest point of the African-Syrian separation, the Dead Sea is 350 m below sea level. You should definitely see this place which is the third most salty lake in the world.
Amman Castle
If you want to see the ancient settlements, you should visit Amman Castle. You should definitely see this castle which is home to states like Rome, Byzantine and Umayyad. Byzantine According to the information in the region, there have been settlements on the hill since the polished stone age.
Jordan National Gallery of Fine Arts
If you are interested in art and want to see works of Arab culture, you should visit the Jordan National Gallery of Fine Arts and see more than 2,000 works of art.
Where to Stay in Jordan?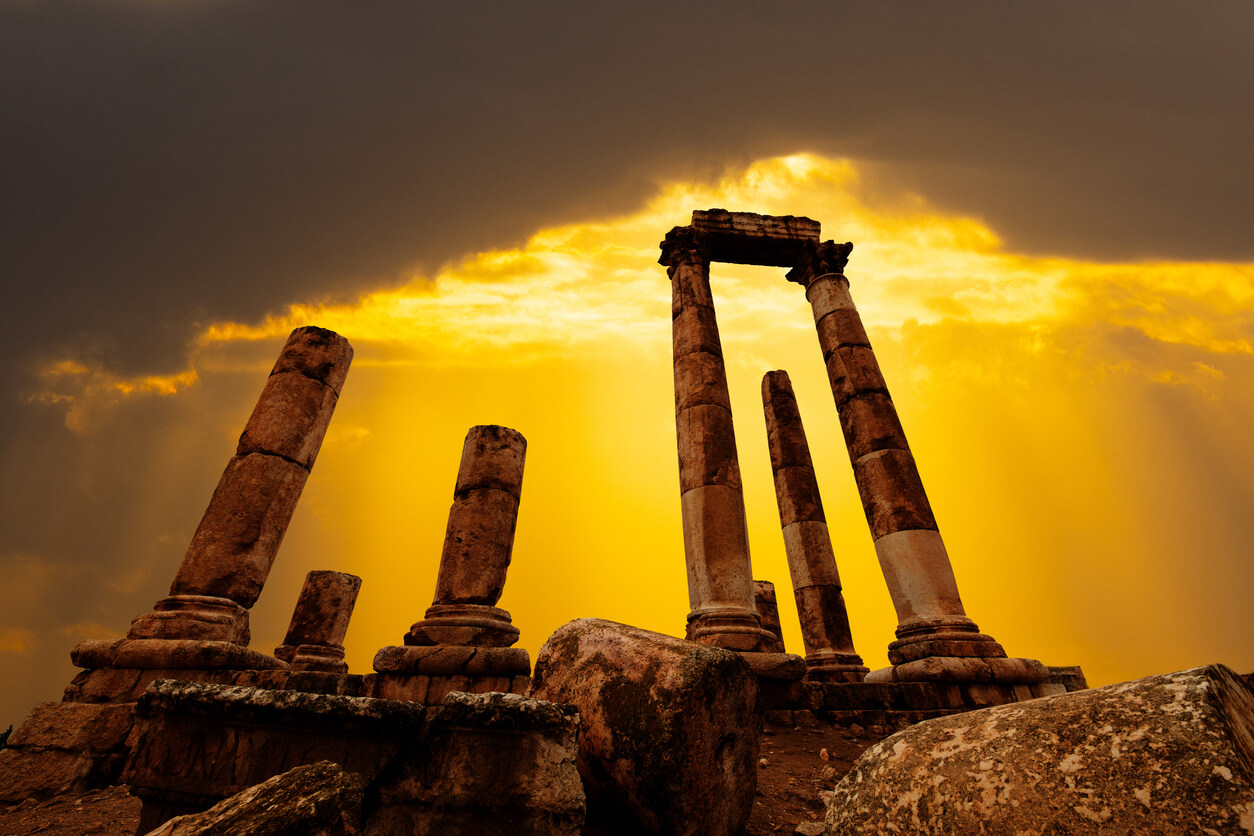 The most preferred accommodation type in Jordan is hotel accommodation. If you prefer, desert accommodation including a safari tour is also a common form of accommodation in Jordan. You can go to Ammanda's Al-Madina or Al-Monavara area to find the best budget hotel for your budget. Or you can go to Oldtown and check out the hotels there.
What to Eat in Jordan?
Meat has an important place in Arab culture. Jordanian people consume meat at almost every meal, and add flavour to the food with various spices.
Jordanian food to try;
Shawarma

Kunafa

Mutebel

Hummus

Galayet

Müceddere
Where to Eat?
Al-Shami: Wadi Rum

Tawaheen al-Hawa: Amman

Al-Quds: Amman 
Shopping in Jordan: Best Souvenirs to Buy
If you come to Jordan and want to buy souvenirs on the way home, there are many alternatives. If you like to wear jewelry, you can buy homemade jewelry and jewelry and take it to your loved ones. Or you can buy soap and care products from the Dead Sea. Alternatively, you can buy a variety of spices to add to your meals at home.
Nightlife in Jordan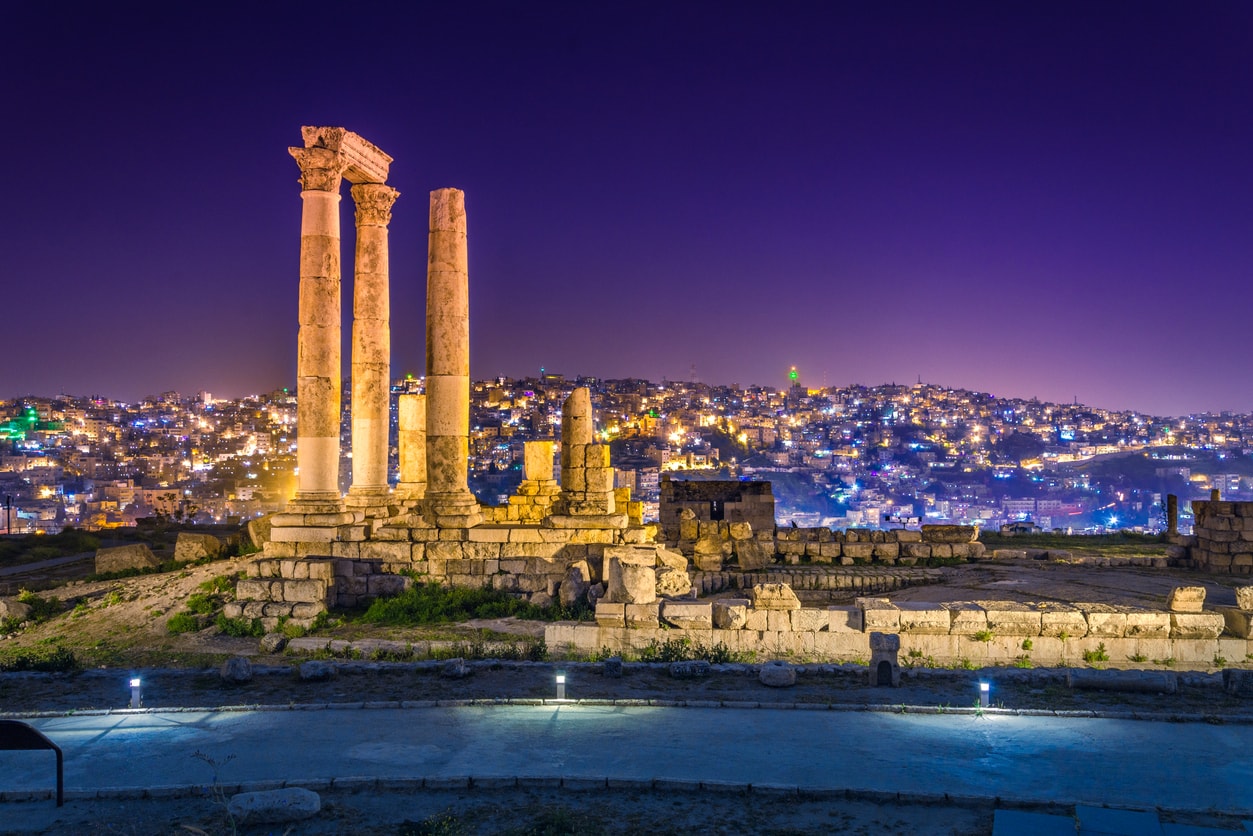 Contrary to popular belief, in Jordan's tourist areas the nightlife is quite colorful. There are luxurious nightclubs and bars in various parts of the city. You can go to Amman city and spend the night as you wish; you can go to nightclubs or to restaurants/cafes.
Holidays and Celebrations
Festivals in Jordan
Jordan Contemporary Dance Festival (Amman, April)

Amman Opera Festivali (Amman, July)

Ceraş Culture and Art Festival (Ceraş, July)

Dead Sea Festival (Dead Sea, May)
Visa Requirements 
Jordan require a visa from the many countries of the world except Turkey, Bahrain, Egypt, Israel, Kuwait, Lebanon, Oman, Palestinian Authority, Qatar, Saudi Arabia, Tunisia and United Arab Emirates for touristic purposes provided that the total length of the stay does not exceed 90 days within 6 months. For other countries the visa types differ. You can check the visa conditions to Jordan for your country from your country's official web site for visa. 
FAQ About Jordan
What are the emergency numbers in Jordan?
Police: 192
Ambulance: 191
Fire Department: 193 
Is there a Turkish representative in Jordan? Where?
EMBASSY of AMMAN
Address: Abbas Mahmoud Al-Aqqad St.31  P.O.BOX 2062 Jabal Amman 11181 Amman
Nu: +962 6 5002 325 (Santral)
Nu:+962 6 5002 326  
Nu:+962 6 5002 327
Is Jordan a safe country?
 Jordan is a very quiet and safe country.
Can women travel freely in Jordan?
Women can travel freely in Jordan. However, it is necessary to be careful in choosing clothes in terms of country culture.