Public Transportation in Iran
Iran's capital Tehran offers suitable transportation options. It is always great to visit the city's top attraction points via buses or metro. Another option to explore the capital city of Iran is to use taxi-motorcycles. Having a great number of oil reserves, fuel prices in Iran are relatively cheaper. Thus, taxis feature fair prices. But it is important to know that the taxi drivers of Tehran do not use taximeters. Settling the price beforehand will be quite useful when visiting Iran.
Transportation From Imam Khomeini International Airport to City Center
The most suitable options to get to the city from IKA are taxis or metro. The taxis are located right in front of the arrival terminal. Compared to metro, taxis offer a comfortable trip to the city centre. The distance between Imam Khomeini International Airport and Tehran city center is 38 kilometers.
Places to Visit in Iran
With its long history, amazing culture and fascinating architecture; Iran continues to be one of the must-see places on earth. Here are the places you should not return without seeing in Iran:
Golestan Palace (Tehran)
Golestan Palace is a must-go place in Iran. Built by Shah Abbas in the 16th century, the palace was a tribute to the lovers of the Qajar rulers. This massive palace is the symbol of Tehran was used as a guesthouse for the visitors of Shahs. Today, Golestan Palace is a museum and continues to captivates its visitor with its magnificent architecture.
Mount Demavend
One of the most important mountains both in Persian mythology and on earth, Mount Demavend is 5600 meters high and offers a spectacular experience for those who love to climb and adrenalin.
Milad Tower (Tehran)
Known as Borj-e Milad is 435 meters high. One of the tallest towers in the world, Milad Tower offers a wonderful sight over Tehran. A must-seen landscape that covers the capital city of Iran, the tower is visited by hundreds of people every day.
Eram Garden (Shiraz)
Accompanying the northern shore of Khoshk River, Bagh-e Eram is a wonderful garden; embellished with Persian architecture and aesthetic. The name of the garden comes from the word "Iram", meaning "heaven." Truly, Eram Garden looks like a heaven on earth. It is a great reason to visit Shiraz.
Carpet Museum of Iran (Tehran)
Famous for its carpets, Iran has been producing the most high-quality carpets since 18th century. This museum also contains over 7000 books. It's a unification of art and knowledge.
Where to Stay in Iran?
Iran features a wide range in terms of accommodation. The capital city of Iran is also famous for its hotels, however the locals also rent their houses to tourists and visitors. If you are on a budget, the cities of Iran offer economic hotels with two-stars. You can also find hostels for reasonable prices. It is almost possible to find a hostel in any location in the cities.
What to Eat in Iran?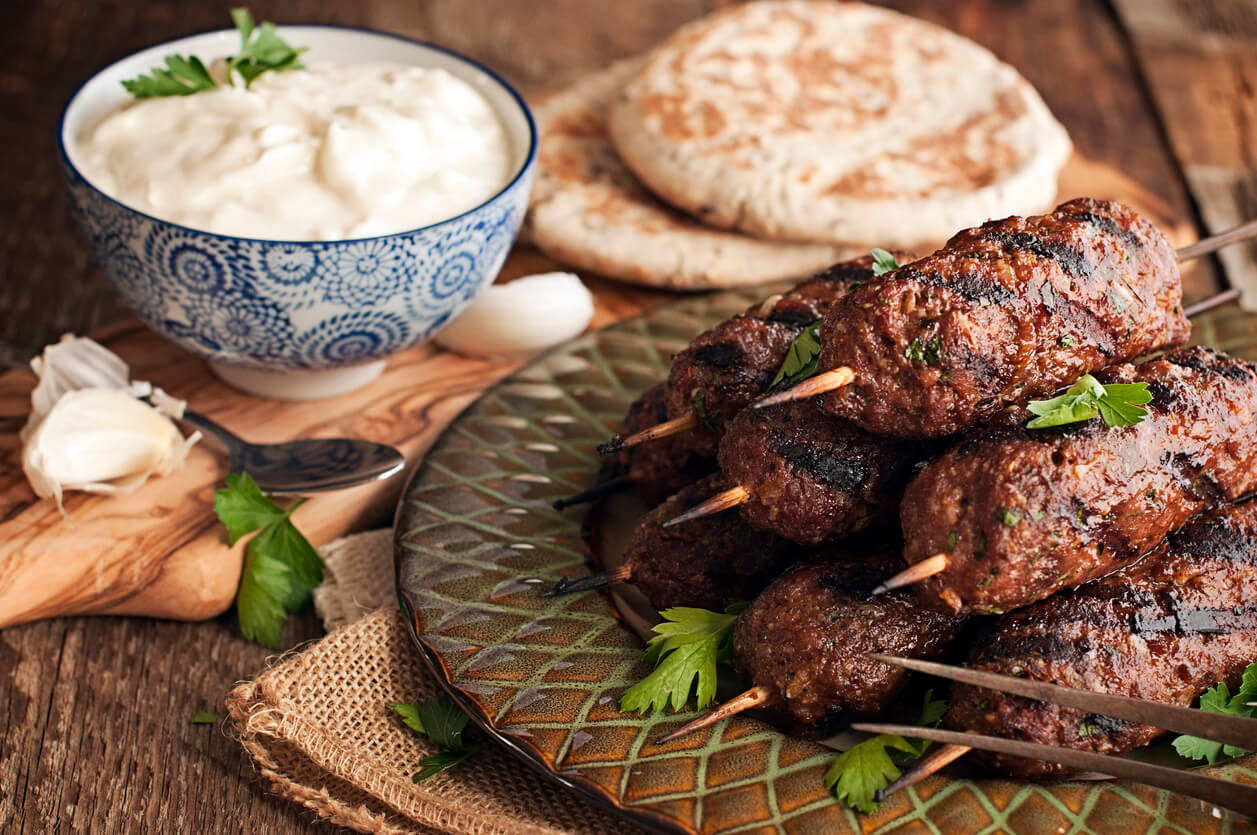 Iran's cuisine is as rich as its history and culture. Inspired by many different nations, Iran offers a wide range in terms of food. Arabic, Turkic and Persian understanding of food and cuisine forms the soul of Iranian food culture. From kebabs to soups, tasteful teas to rice, Iran continues to impress you with its cuisine.
Abgoosht
Abgoosht or Dizi is a great combination of meat and bean. This great stew is served in a stone named dizi.
Ash Reshteh
Ash Reshteh is a beautiful and healthy soup usually served in winter.
Kebab
Iranian cuisine is famous for its kebab. It is almost impossible not to eat kebab during your visit in Iran.
Shopping in Iran: Best Souvenirs to Buy
Iran's celebration of the Persian heritage is visible in the culture, the art in the country is magnificent. Handmade products in many colours and designs offer wonderful sights. High quality scarves with various patterns captivate you while Iranian jewellery constantly catches your eye. Iranian carpets are also quite famous around the world.
Things to Know Before Visiting Iran
Sharia has its effects on Iran's society. Relatively conservative people of the country are usually welcoming as long as you respect the general rules of their culture. Including tourists and visitors, women are supposed to wear shawls and long dresses. And on the other hand, it is not appropriate for men to wear shorts. It is important to keep in mind that the international credit cards are not used in the country.
Nightlife in Iran
In the conservative societal structure in Iran, nightlife is not common and usually not approved. Though the locals organize some gatherings, bars, clubs and other places are not legal and considered inappropriate. You can always explore the crowded streets in evening and a walk in the streets of Tehran is always refreshing.
Holidays in Iran
Revolution Day - February 11
Birthday of Imam Ali - March 20
Prophet's Ascension - April 3
Tassoua - September 9
Festivals in Iran
Nowrus – March 20
Mehregan Festival
Sizdeh Bedar
Ashura Festival
Visa Requirements
You can issue a visa at airports in Iran. Citizens of the following countries can enter Iran without a visa; Armenia, Azerbaijan, Bolivia, Egypt, Georgia, Lebanon, Malaysia, Turkey. For other nationalities check here.
FAQ About Iran
What are the emergency numbers?
Police: 110
Ambulance: 115
Fire Department: 123
Can a woman travel in Iran alone?
As there are no problems for a women to travel by themselves in Iran, but it is always recommended to travel with a partner. Women should avoid wearing clothes that do not cover their legs, hair or arms.
Are credit cards valid in Iran?
International credit cards are not used in Iran.
What are the general rules?
Because of the sharia, women and men are not to sit together in public places. If they are not related or married, they should avoid physical contact.
Are there any rules for men about appearance?
Men are not to wear shorts or any other clothes that do not cover their upper arms or legs.