Serbia Public Transportation 
Public transportation in Serbia consists of trams, buses, subways, and taxis. In order to use public transport, you need to buy a rechargeable "BusPlus" card from kiosks and sale points which are available in most stops in the city centers. The initial cost of card is 40 RSD. (2019) 
There are also many taxis available in populated areas and they offer fixed fares for specific routes. It is recommended for you to download a taxi service application to avoid excessive fares. 
Transportation from Belgrade Nikola Tesla Airport to City Center
Belgrade Nikola Tesla Airport is located 20 kilometers away from the city center. You can get to the city center with direct bus, public bus and taxi.  
Direct bus costs 300 RSD and the trip approximately takes 30 minutes to the Slavija Square.
Bus line 72's last stop is Zeleni venac Square. The trip costs 150 RSD and takes approximately 35 minutes. It is recommended for you to buy the ticket from kiosks in the airport since it only costs 89 RSD.
There are also many airport taxis available in the airport 24/7. The trip to the city center from the airport approximately costs 2000 RSD. (2019)
Places to Visit in Belgrade
Belgrade is one of the most significant spots in Balkans in terms of cultural heritage and historical landmarks, thus the city attracts almost a million and a half tourists annually. The city is also famous for its green parks and vibrant nightlife.
Kalemegdan Park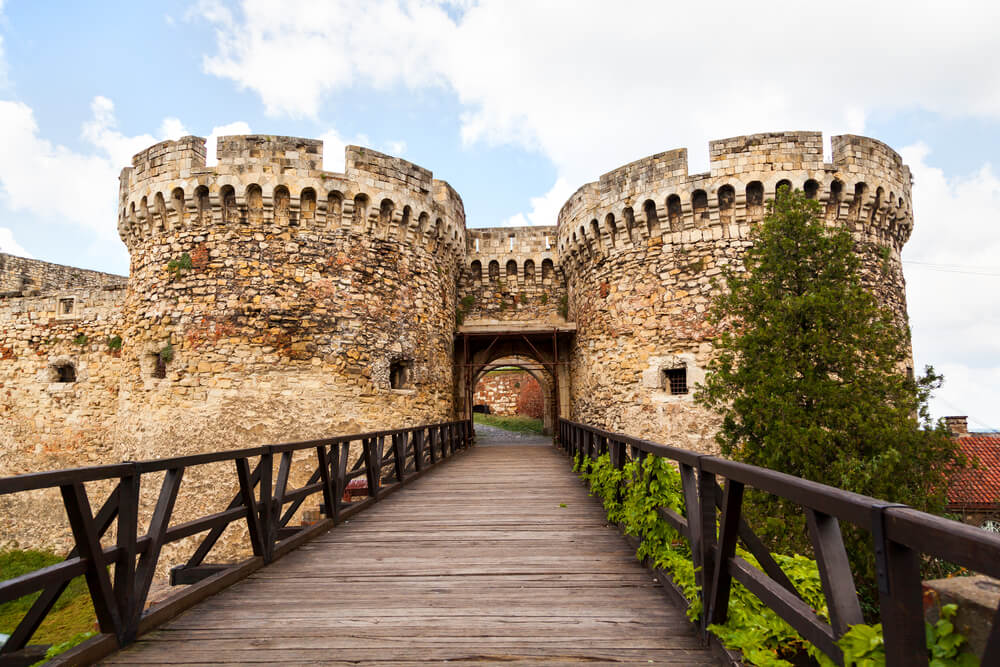 Kalemegdan Park was built as a fortress during the reign of the Roman Empire. Kalemegdan had many renovations since then with the Ottoman extension being the most notable one. The park covers a huge area and is home to many historic landmarks such as Belgrade Fortress and several museums. This huge complex also has various sculptures, walking paths and a small zoo.
Knez Mihailova Street
Knez Mihailova Street is the most famous street in the city with various historical buildings and landmarks. The street is also regarded as one of the best pedestrian boulevards in Europe. Knez Mihailova Street is located in the Old Town district.
Nikola Tesla Museum
Nikola Tesla Museum is one of the most visited attractions of the city and is devoted to famous Serbian inventor Nikola Tesla. The museum exhibits his belongings and also his inventions such as the Tesla coil. Nikola Tesla Museum is located walking distance away from the city center. 
Where to Stay in Serbia?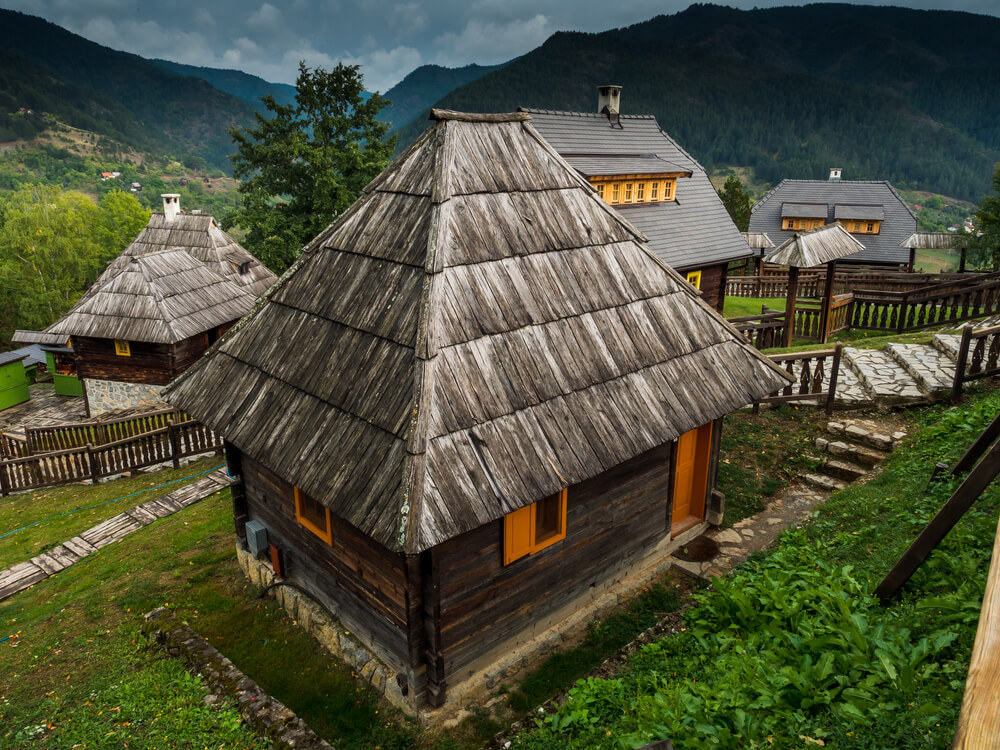 Belgrade is the most popular tourism destination of Serbia and offers many accommodation options to its visitors.
If you are in Belgrad for the first time, it is recommended for you to stay in hotels around the Stari Grad (Old Town) since you will be walking distance away from cities' most popular historic and cultural attractions.
If you are looking for a calmer vacation, it is recommended for you to stay in hotels in Zemun district. These hotels are also closer to the airport.
What to Eat in Belgrade?
Belgrade is a culinary heaven for food enthusiastic visitors. Its cuisine is a delicious fusion of Slavic, Turkish, Bosnian, Mediterranean and medieval Serbian influences. Its traditional recipes mostly consist of meat and pastry.  
Pljeskavica
Pljeskavica is the renowned mixed hamburger-like meat of the Serbian cuisine with many spices. Pljeskavica is usually served with onions, kajmak, potatoes, tomatoes, and green pepper. "Zavičaj Restaurant" is one of the best places in town where you can enjoy traditional Pljeskavica.
Karađorđeva šnicla
Karađorđeva šnicla is a rolled veal or pork steak, stuffed with kajmak. Karađorđeva šnicla is served with roasted potatoes and tartar sauce. "Gradska Restaurant" in Dorćol district offers one of the best traditional Karađorđeva šnicla in the city.
Shopping in Serbia: Best Souvenirs to Buy
Serbia is famous for its pottery, jewelry, rugs, traditional instruments, local honey and "ajvar".  There are many traditional shops in popular tourism destinations where you can enjoy a selection of amazing local crafts.
Things to Know Before Visiting Serbia
Restaurants and cafes usually have their menu written with Latin alphabet. 

It is customary to leave tip at restaurants and bars. 

You are encouraged to bargain with the local vendors and taxis.

Visitors should always be cautious about pickpocketing in public transport. 
Nightlife in Belgrade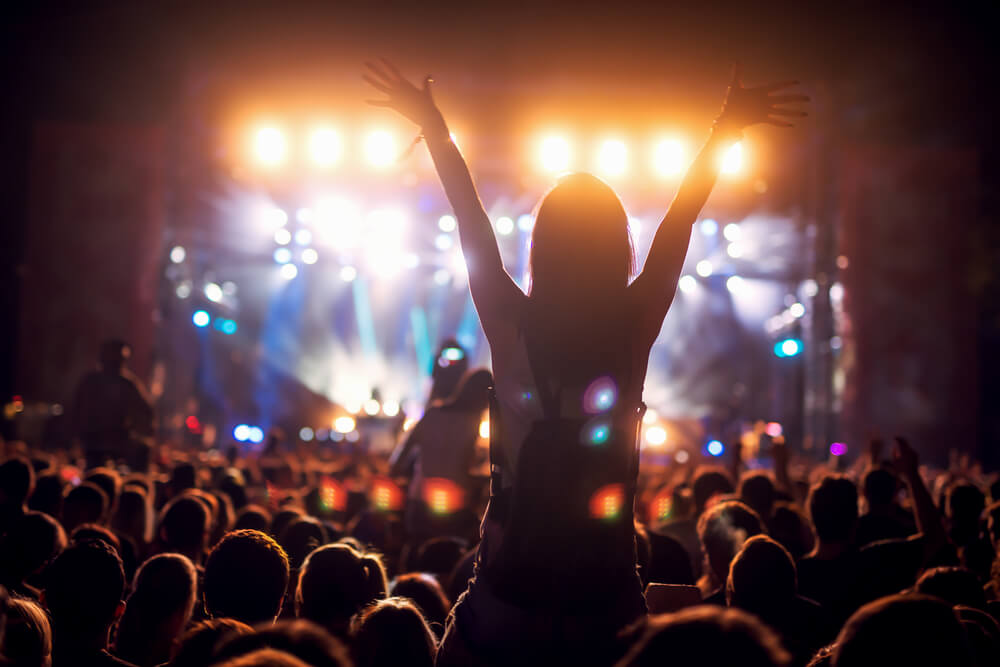 Belgrade offers a variety of nightlife options to its visitors. Bars, pubs, and restaurants around Stani Grad are widely popular among locals and tourists. While pubs and restaurants are usually closed before midnight, many bars and clubs are open until dawn.
Holidays in Serbia
Some religious days are subject to change every year such as Easter Holiday or Eid Al Fitr (End of Ramadan).
1

st

and 2

nd

of January – New Year's Day and Holiday

7

th

and 8

th

of January – Orthodox Christmas and Holiday

15

th

and 16

th

of February – Sovereignty Day and Holiday of Serbia 

26

th

of April – Orthodox Good Friday

27

th

of April – Holy Saturday

28

th

and 29

th

of April – Easter Holiday

1

st

and 2

nd

of May – Labour Day and Holiday

9

th

of May – Europe Day

11

th

of November – Armistice Day
Festivals in Serbia
EXIT Festival (July, Petrovaradin)

Guča Trumpet Festival (June, Guča)
Visa Requirements
Serbia does not mandate visa for touristic visits up to 90 days in 6 months from the countries including United States of America, Russia, Australia and Europe. You can control whether Serbia requires a visa from your country or not from this site, the official web site of the Serbian Government.
FAQ About Serbia
Do people in Serbia understand English? 
Most of the young people speak excellent English in Serbia, especially in Belgrade.
Is Serbia an expensive country?
No, Serbia is one of the most budget-friendly destinations in Europe.
Is tap water drinkable?
Tap water is drinkable in Serbia except for northern Vojvodina region.
Is Serbia safe?
Serbia does not have high levels of crime but still, it is recommended to be watchful for pickpocketing in crowded areas.