Public Transportation in Egypt
In Egypt, the public transport network in general is not well developed. The most common means of public transport is the bus. There are metro buses in Cairo, but you may not be able to reach anywhere you want. Taxi can be a more practical choice for travel.
Transportation from the Airports to the City Center
Hurghada International Airport: There is no advanced transportation system in Hurghada. Urban transport is usually done by taxi. If you wish, you can easily get to the city center by renting a car through Pegasus.
Cairo International Airport: There are free buses running around the clock at Cairo Airport. The airport is about 45 minutes from the city center. You can take the bus, metro or taxi as transportation within the city.
Sharm El Sheikh Airport: If you wish you can easily reach the city center by taxi. You can travel by blue buses in the city center, or you can call a taxi.
Places to Visit in Egypt
Egypt is a unique country with many historical beauties and is waiting for you to visit. Here is a list of places you should visit when you go to Egypt.
Egyptian Pyramids (Cairo)
The Pyramids of Egypt, between 118 and 138, mostly built for the pharaohs and their wives during the Old Kingdom and the Middle Kingdom; it is definitely one of the buildings that should be visited. The Pyramid of Cheops in Giza is among the 7 Wonders of the World.
Valley of Kings or Valley of Pharaohs (Luxor)
Make sure to visit the Valley of the Kings, where there are graves built for the pharaohs of the New Kingdom and the notables of the time. In this valley there are graves of important names such as Tutankhamun and Tiye.
Ras Mohammed National Park (Sharm El Sheikh)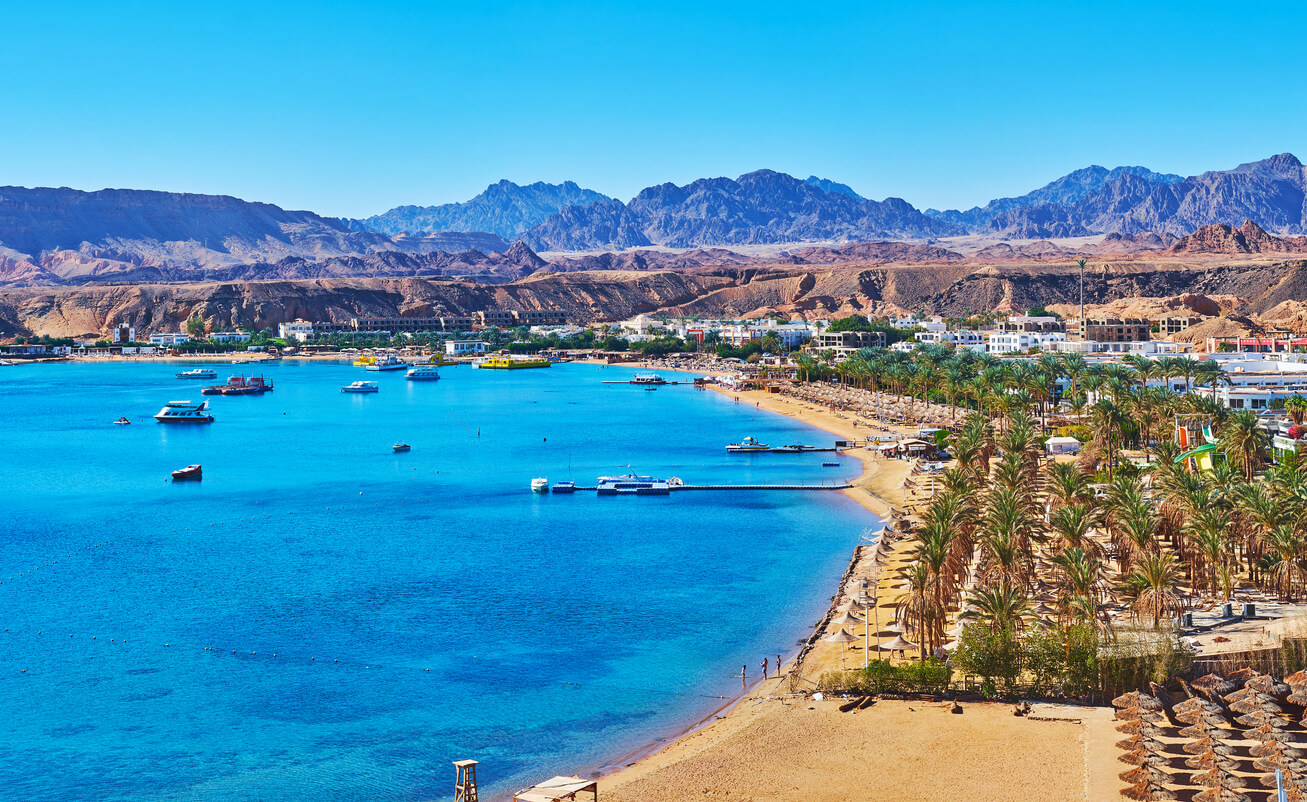 Located in the south of the Sinai Peninsula with more than 250 coral species, this park is a great choice for diving and making the best of your holiday.
Cairo Egypt Museum (Cairo)
There are 10 mummies of the pharaohs, including Ramses 2, in this museum where valuable belongings of ancient Egyptian civilizations are exhibited.
Great Sphinx (Cairo)
73.5 meters long, 6 meters wide and 20 meters high sphinx is the world's largest single stone statue. The Great Giza Sphinx, thought to have been built to protect the tombs of the Pharaoh, is one of the must-see works in Egypt. It is also located in the same area as the Pyramids of Giza.
Where to Stay in Egypt ?
Cairo: If you want to stay in the city center, look for hotels downtown. Or if you want to stay in more luxurious hotels, look for the hotels in Garden City and Zamalek. Egypt offers great holiday deals for all kinds of budgets.
Sharm El Sheikh: If your budget is lower, you can go to El Hadaba and choose the one that suits your budget. Or you can go to Naama Bay and spend your holiday in the most touristic and luxurious hotels and visit Egypt.
Hurghada: If you're looking for accommodation, you can go to El Mamsha, Makadi Bay and find the best hotel for your budget.
What to Eat in Egypt?
Egyptian cusine is mostly effected by the Ottoman cusine and the Middle East cusine. The meals are usually spicy but there are also olive oil dishes. Most famous dishes of Egypt are kebab, Kushary and Mesakaa. Kushary is made of tomato sauce, onion and lentil. 
Egyptian Food
Ta'meya

Fatta

Kushary

Umm Ali

Mesakaa
Cairo Restaurants
Shopping in Egypt: Best Souvenirs to Buy
There are many historical bazaars in Egypt. If you want to go shopping and bring gifts to your loved ones on your way home, just stop by Cairo. Objects such as papyrus or pyramid gift items in the Khan Khalili bazaar may be a good option for you. You can also buy handmade jewelry here or spices that you can add to your meals when you get home.
Things to Know Before Visiting Egypt
Vaccination against infectious diseases before traveling to Egypt, and the presence of essential hygiene products during travel will make your life easier. You should also check your visa requirements before you go to the country.
Nightlife in Egypt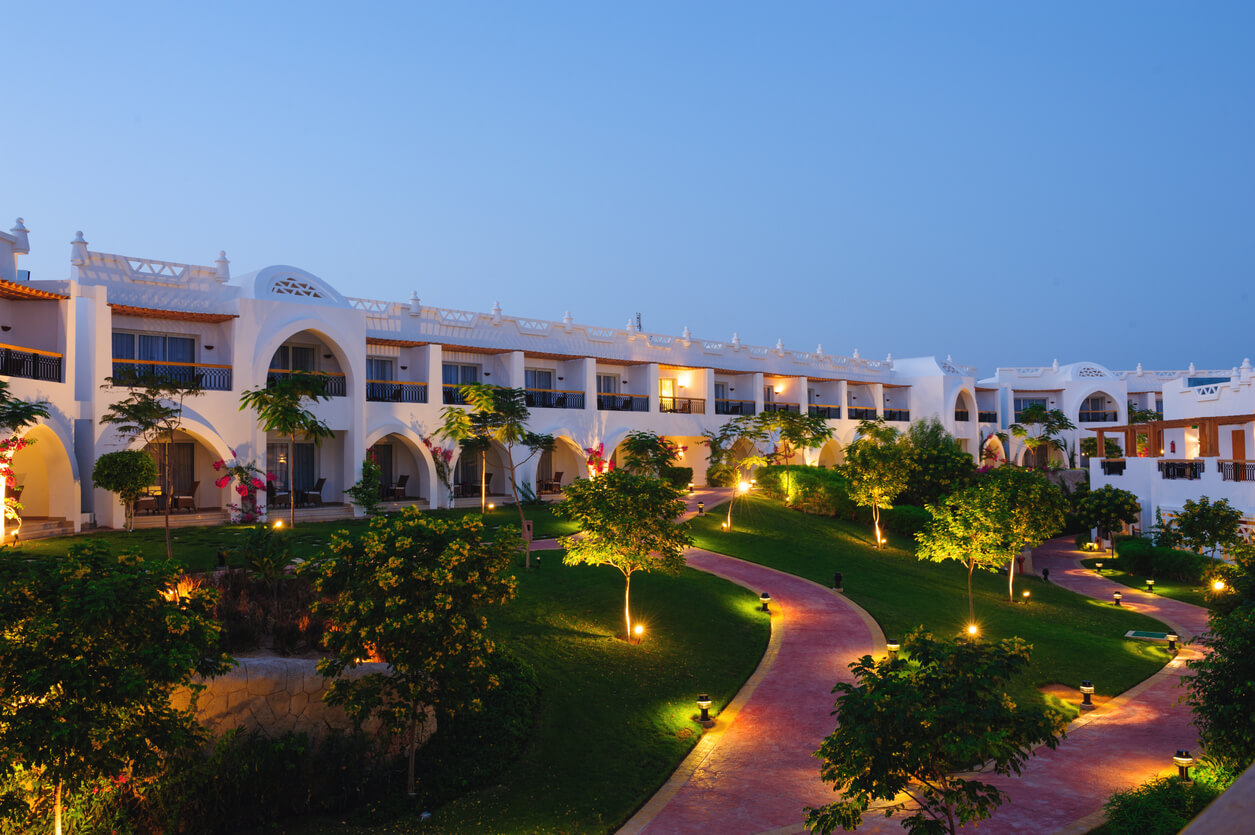 There is a nightlife culture in Egypt but in some places couples are taken together or only women are allowed to enter. For this reason, if you are going to any night venue in Egypt, you need to check the rules in advance. Live performances are exhibited in many venues as another option.
Holidays in Egypt
Coptic Christmas (January 7)

Tahrir Revolution Day / Police Day (January 25)

Salvation of Sinai Peninsula (April 25)

Labor Day (May 1)

Feast of Ramadan (is determined according to the calendar of Hijri)

Eid al-Adha (is determined according to the calendar of Hijri)

Mawlid An-Nabi (is determined according to the calendar of Hijri)

Sham el Nessim  (Egypt's national holiday symbolizing the beginning of the spring) 

Egypt National Day (July 23)  

Armed Forces Day(October 6)
Festivals in Egypt
Pigeon Festival in Cairo (January)

Abu Simbel Festival (February 22 and October 22) 

Shem al Nessim (April 22)

Egyptian Art Festival (April)

Cairo International Film Festival (November)
Visa Requirements
Egypt applies a visa to visitors. The type of entry point visa, which used to be sufficient to get to Egypt, has been abolished. So before going on your trip, you need to apply for a visa from the Egyptian representative in your country. It is recommended that you complete your visa application at least two months before the trip. 
FAQ About Egypt
What are the emergency numbers in Egypt?
  Police: 122 Ambulance: 123 Fire Department: 180  
Is there a Turkish representative in Egypt? Where?
  CAIRO EMBASSY
Address: 25, El-Falaky Str. Bab El-Louk, Kahire
Telephone: +20 2 27978400  
How is the internet in Egypt?
  There are three major telecommunications companies in Egypt, which provide uninterrupted communication and Internet services.  
  The US Department of State has listed Egypt as a country to be wary of in terms of security, so you should be careful when you go to Egypt.