Public Transportation in Israel
As the country has a very small surface area, transportation in Israel is quite easy. Traveling between the major cities of the country takes approximately 1-1.5 hours. 
For public transport, buses, minibuses, and trains, as well as taxi and car rental alternatives are available. You can use city cards for public transport. These cards are different for each city. For example, Rav-Card is available in Tel Aviv. The Rav-Card is also valid for some intercity buses. Within 90 minutes, you can use the different means of transportation that apply for this card free of charge. The cards are available both on the bus and at ticket sales points. Cycling is also common in Israel. You can travel by bike especially on the coastline.
Transportation from Tel Aviv Ben Gurion International Airport to the City Center
The most economical way to get to the city center from the airport is by bus, minibus, and train. Buses number 5 from the second floor of the airport go to Airport City. You can make this trip free. Then it is possible to reach the city center in a short time by using buses 930, 950, 475, 423 or 249.
Trains departing from the lower floor of Terminal 3 will also allow you to travel economically. At the same time, minibuses called sherut offer an alternative to travel from the airport to the city center.
Places to Visit in Israel
Israel is a small country but has a wide range of places to visit. The country has many cultural and historical places to visit. Among these places Tel Aviv, the capital city and Jerusalem are the most popular ones. 
Tel Aviv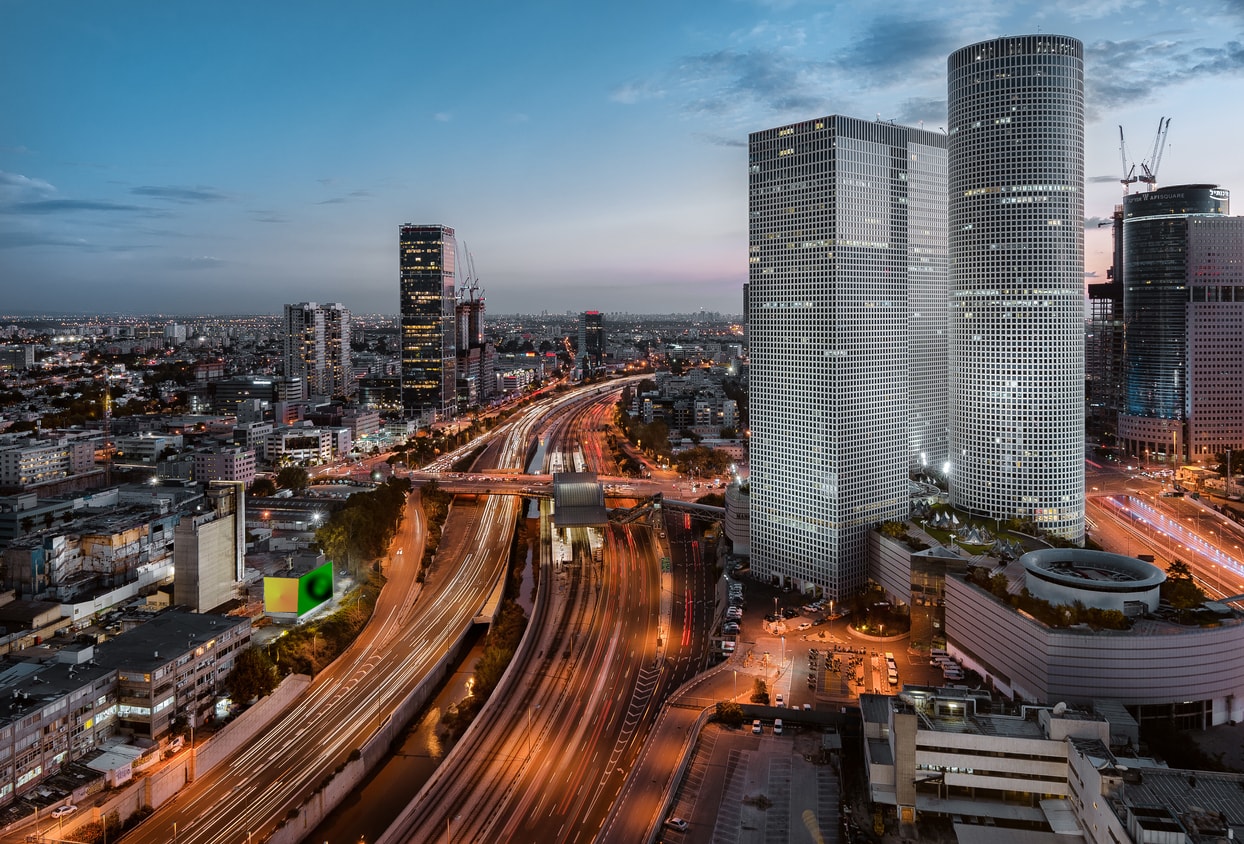 Tel Aviv, Israel's capital, is also the second-largest city. Tel Aviv is located in the western part of Israel, adjacent to the Mediterranean Sea. It is actually a city consisting of two cities. It's called Tel Aviv-Yafo. Yafo is the oldest settlement in the city and Tel Aviv is the general name given to the later Jewish settlement. 
Tel Aviv is a modern, comfortable and secular city. Tel Aviv is ideal for a holiday with history, lots of fun, sea, sand, sun, and surfing. With its historical texture, beaches and long beaches, it is among the choices of those who want to make both recreational and cultural trips. Museums, streets full of historic houses and beaches are some of the highlights of the city. Port city Old Jaffa, UNESCO-protected White City, Neve Tzedek, Yafo and Bialik House are among the must-see places. 
Jerusalem
The prophet David, the third king of the kingdom of Israel, was the founder of the city of Jerusalem, and according to all three religions, the Psalter was sent down to this prophet. For this reason, Jerusalem is important for the Jews. Of the four holy cities for Judaism, Jerusalem was the holiest.
The old city is divided into 4 regions. These are neighborhoods belonging to Christians, Jews, Muslims, and Armenians. In most places, you don't even know you're moving from one neighborhood to another. But you can immediately understand that you are changing neighborhoods because of strict control in politically hot areas.
The Masjid al-Aqsa, the Church of the Resurrection and the Wailing Wall in the Old City are among the important places of the city, which are visited by people from different religions.
Bethlehem
Located in the West Bank, Bethlehem is among the most visited by tourists. The city of culture and tourism is often preferred by Christians. The Church of the Nativity, known as the birthplace of Jesus, is a UNESCO World Heritage Site. Rahel Mausoleum is one of the places to be seen.
Where to Stay in Israel?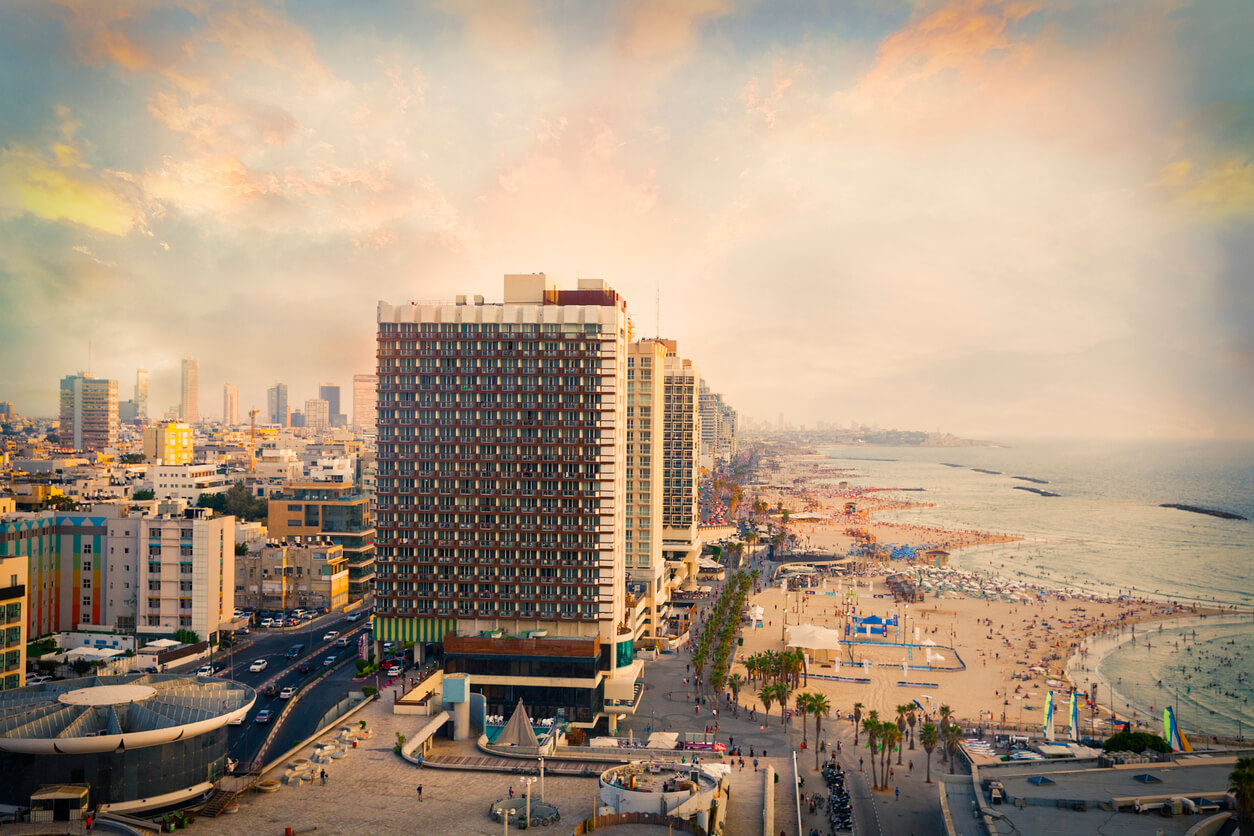 There are many alternatives for staying in Israel. In addition to hotels, hostels and guest houses, there are also rental houses. Tel Aviv offers a wide range of hotels and pensions for various needs. Hotels in Tel Aviv, especially on the coastline and around the harbor, Hayarkon Street and Ben Yehuda Street, are preferred by tourists.
In Jerusalem, there is a wide range of accommodation alternatives ranging from 5-star hotels to hostels, from rental houses to apartments. If you want to make a more budget friendly choice, you can choose apart-hotels.
What to Eat in Israel?
When you look at the most famous dishes in Israel, the Arab influence reveals itself. Israel is more prominent with its Mediterranean cuisine. Greens, pickles, tomatoes, onions, garlic, and tahini are used extensively. Famous dishes of the country include fava, falafel, hummus, couscous, and shawarma. Syrupy desserts such as baklava, kadayif, seafood and fruits and cakes peculiar to European cuisine are also included in Israeli cuisine. Below are some restaurants where you can taste these unique tastes.
Hummus: Michas Hummus / Tel Aviv

Seafood: Bakala / Tel Aviv

Shakshuka and Local Food: Shakshuka / Tel Aviv

Hummus and Falafel: Tala Hummus and Falafel / Jerusalem
Shopping in Israel: Best Souvenirs to Buy
There are many gift options you can bring to your loved ones from Israel. Israel's main gift of choice, as the country is an important center of attraction for many organized religions, will be religious objects. A key ring or fridge magnet, minerals from the Dead Sea cosmetics range, Israeli wine made of pomegranate or chervil, chrism, handmade silver jewelry, ancient coins or Bedouin carpets are also among the gift alternatives.
Ayalon, Ramat Aviv, and Azrieli shopping centers and Dizengoff Street are very popular in Tel Aviv. If you prefer local products, you can visit the bazaars in Jaffa.
Things to Know Before Visiting Israel
Public holidays in Israel are Friday and Saturday.

Friday and Saturday are sabbaths, which are also Jewish religious days. For this reason, between 17.00 on Friday and 20.00 on Saturday, Jewish-run venues are closed.

Bargaining is not welcome, especially in taxis.

Tap water is safe for drinking.

You can pay almost anywhere using your credit card. They usually want a signature instead of a pin.
Nightlife in Israel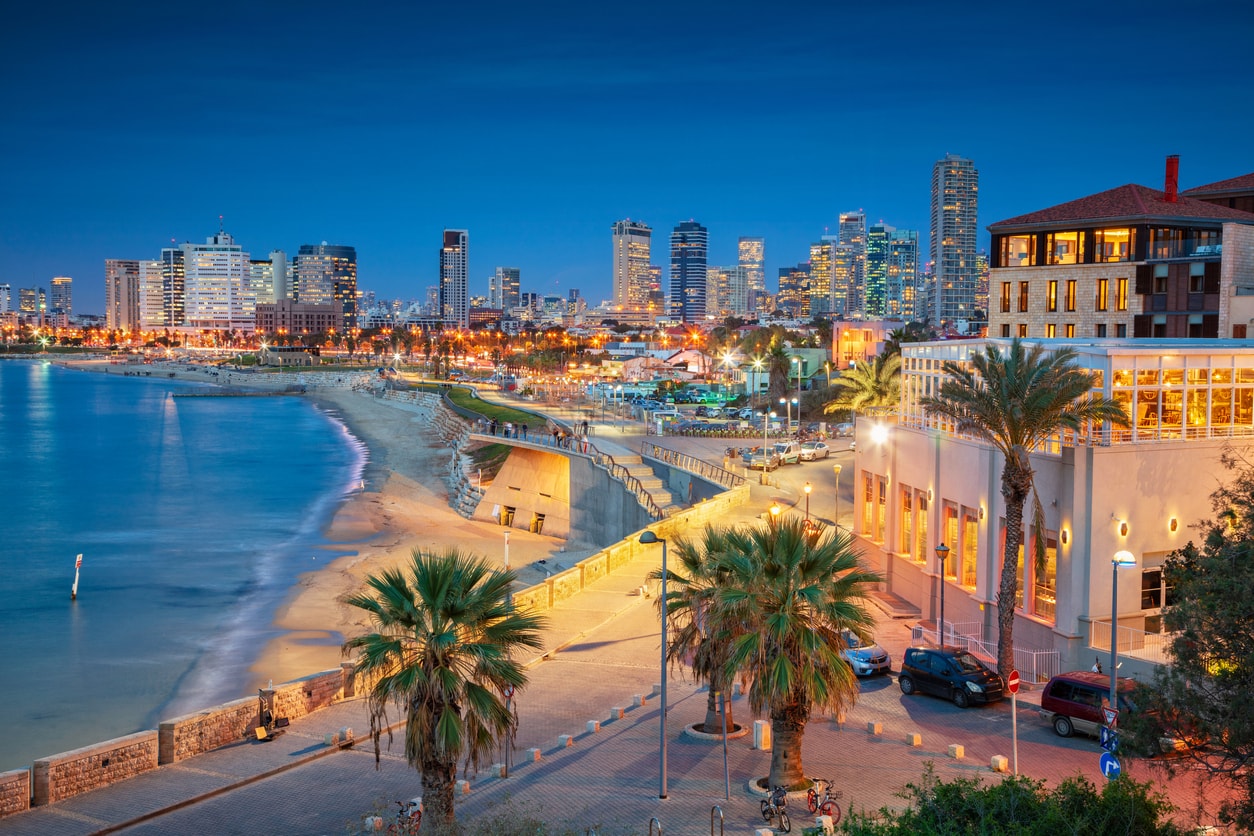 Tel Aviv has the craziest nightlife in the Middle East. Most restaurants in Tel Aviv turn into bars at night. Nightlife is very colorful in Jerusalem. In particular, you can see bars and nightclubs that attract tourists. 
Holidays in Israel
26 March – Aliyah Day

31 March – Passover

20 May – Shavuot

10 September – Rosh Hashanah

19 September – Yom Kippur

24 September – Sukkoth

1 October – Shemini Atzeret

October – Simha Tora
Festivals in Israel
Israel Festival (May/Jerusalem)

Tel Aviv Tango Festival (May/Tel Aviv)

Taste Of The City (May/Jerusalem)

Jerusalem Light Festival (June/Jerusalem)

Karmiel Dance Festival (July/Karmiel)

International Puppet Theatre & Film Festival (July/Holon)

Red Sea Jazz Festival (August/Eilat)

Spirit Film Festival (October/Tel Aviv)
Visa Requirements
Israel doesn't require a visa from many countries including Europe, North and South America and Russia for visits up to 90 days. You can check from here for your country, whether you need to apply one for your visit.
FAQ about Israel
How many regions does Israel consist of?
Israel consists of 6 regions called mehozot. It also has 15 sub-regions called nafot. These sub-regions are divided into 50 regions among themselves.
What is the meaning of the Israeli flag?
The flag of Israel has two horizontal blue stripes on a white background and the star of David in the middle. The lanes are known to represent the Euphrates and the Nile.
Is Israel a new country?
Both yes and no. Although Israel is a new country founded on May 14, 1948, its history is much older.