Saudi Arabia Public Transportation 

In Saudi Arabia, public transportation is not well developed. In some of the big cities, bus lines are preferred by local people but not suggested for tourists. Therefore, the most convenient transportation for tourists is taking a taxi. However, you should be careful about choosing a licensed taxi. Unlicensed taxis can be mistaken, especially around airports. 
Transportation from the Jeddah King Abdulaziz International Airport (JED/OEJN) to the City Center

You can take a licensed taxi at the exit of Jeddah King Abdulaziz International Airport and reach the city center around 1 hour. 
Transportation from the Dammam King Fahd International Airport (DMM/OEDF) to the City Center

You can reach the city center around 45 minutes by taking a licensed taxi at the exit of Dammam King Fahd International Airport.
Places to Visit in Saudi Arabia 
Jeddah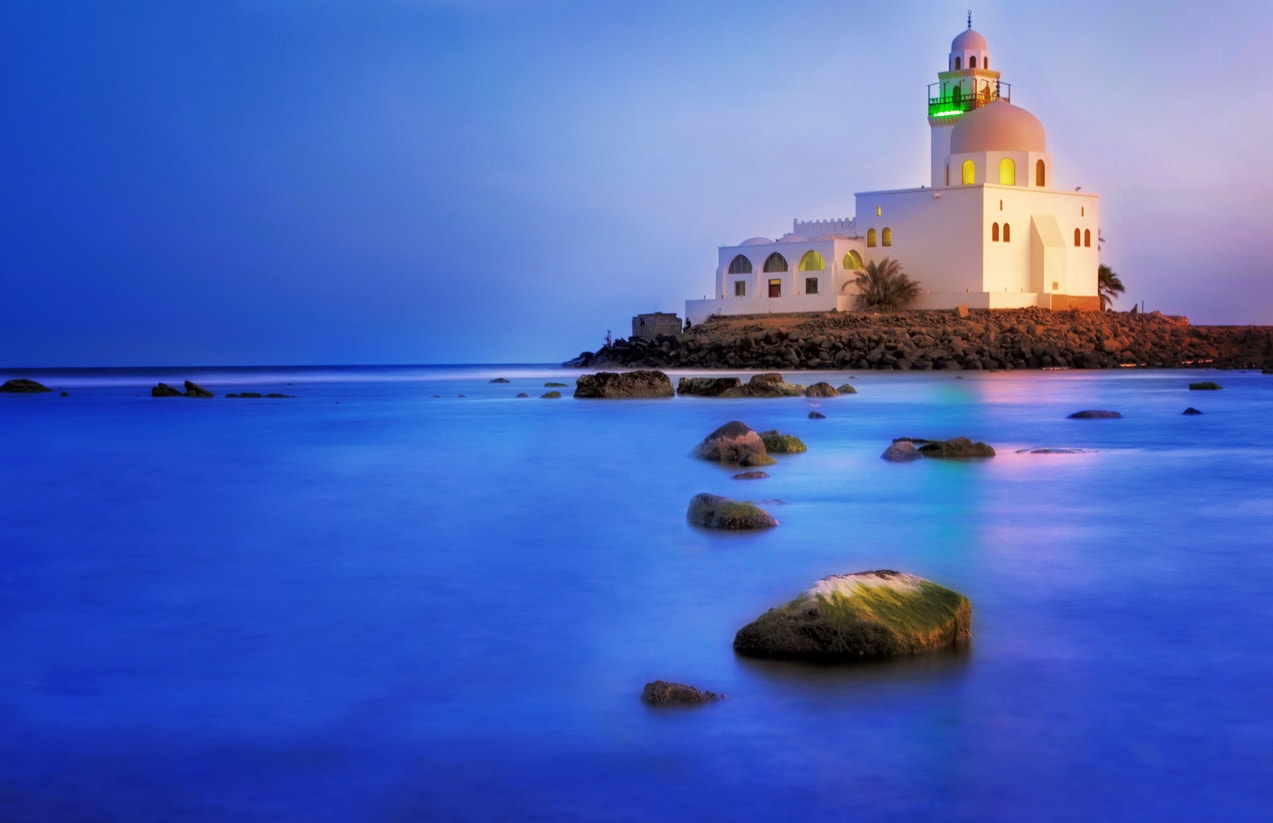 Jeddah is the second biggest city of Saudi Arabia, and it is located at the coast of the Red Sea. Al-Balad region is protected by UNESCO and worth visiting. Jeddah is associated with its huge number of malls, as well. So if you are interested in shopping, Jeddah will be the right place to visit. 
Dammam

Dammam is one of the oldest cities in the Arabian Peninsula. Man-made Coral Island and other historic buildings worth visiting. Heritage Village, Tarout Castle, and the old town also help you to delve into the city history. Dammam Regional Museum, Half-Moon Bay and King Fahd Park are famous touristic destinations, as well. 
Medina

Medina has special meaning for Muslims. It is the city that Prophet Muhammad spent part of his life. The religious places in Medina only allowed to be visited by Muslims. There are many holy places in Medina, including Al Masjid an Nabawi, also known as the Prophet Mosque, Mount Uhud, Grave of Hamzah (Prophet Muhammad's uncle), Kubbe-i Hadra, Prophet Muhammad's grave. 
Mecca

The holy city of Muslims covers many religious places, including Grand Mosque, Kaaba, Safa to Marwa, Black Stone, Mount Arafat, Station of Ibrahim, and Masjid Taneem. Hajj duty is accomplished in this city by Muslims. Thus, the city is extremely crowded at the Hajj and Umrah seasons. Moreover, there are other touristic places, such as Abraj Al-Bait Towers, and Makkah Clock Tower Museum.
Where to Stay in Saudi Arabia?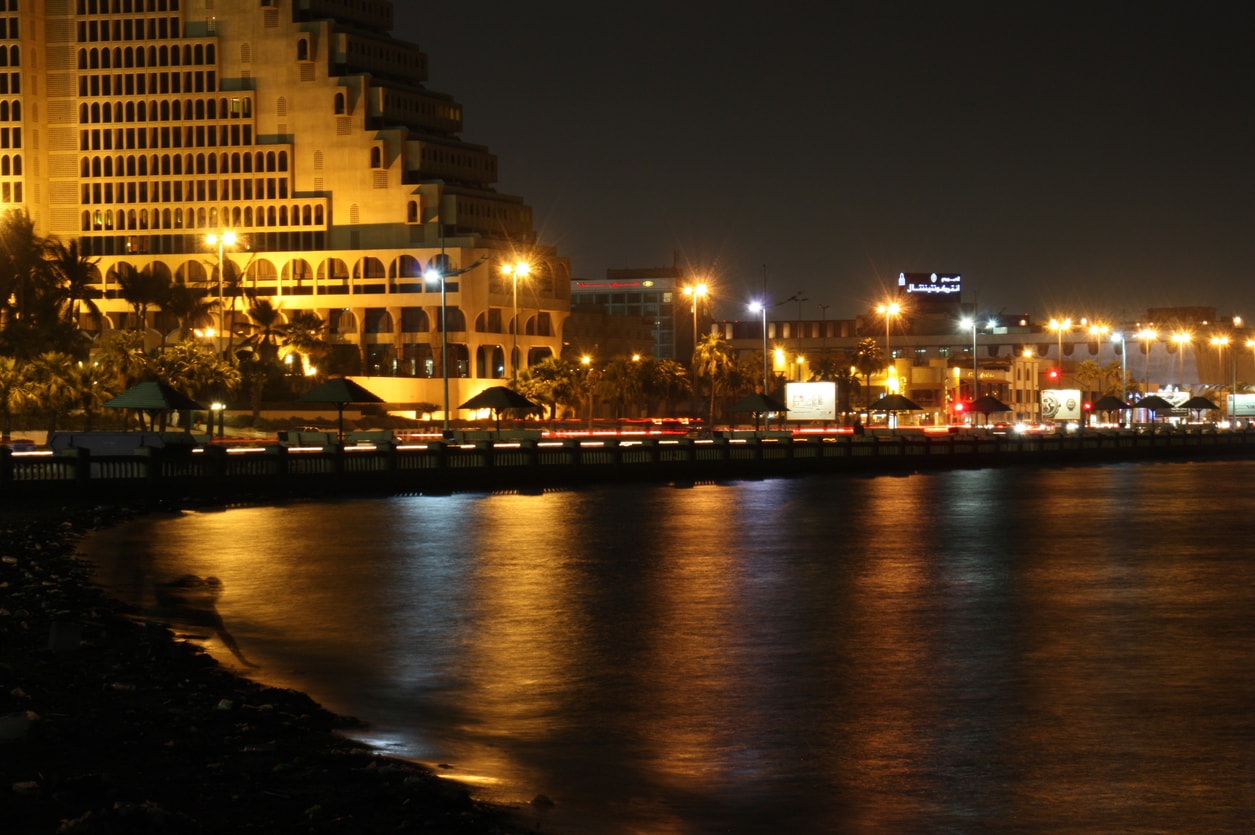 There are many alternatives in Jeddah and Dammam for accommodation. In recent years very luxurious hotels became popular. However, there are several economic hotel options, as well. In Dammam, most of the hotels are around the coastline and at the city center. In Jeddah, Hira street at Ash Shati region and Quraysh street at As Salamah region cover most of the hotels.
What to Eat in Saudi Arabia?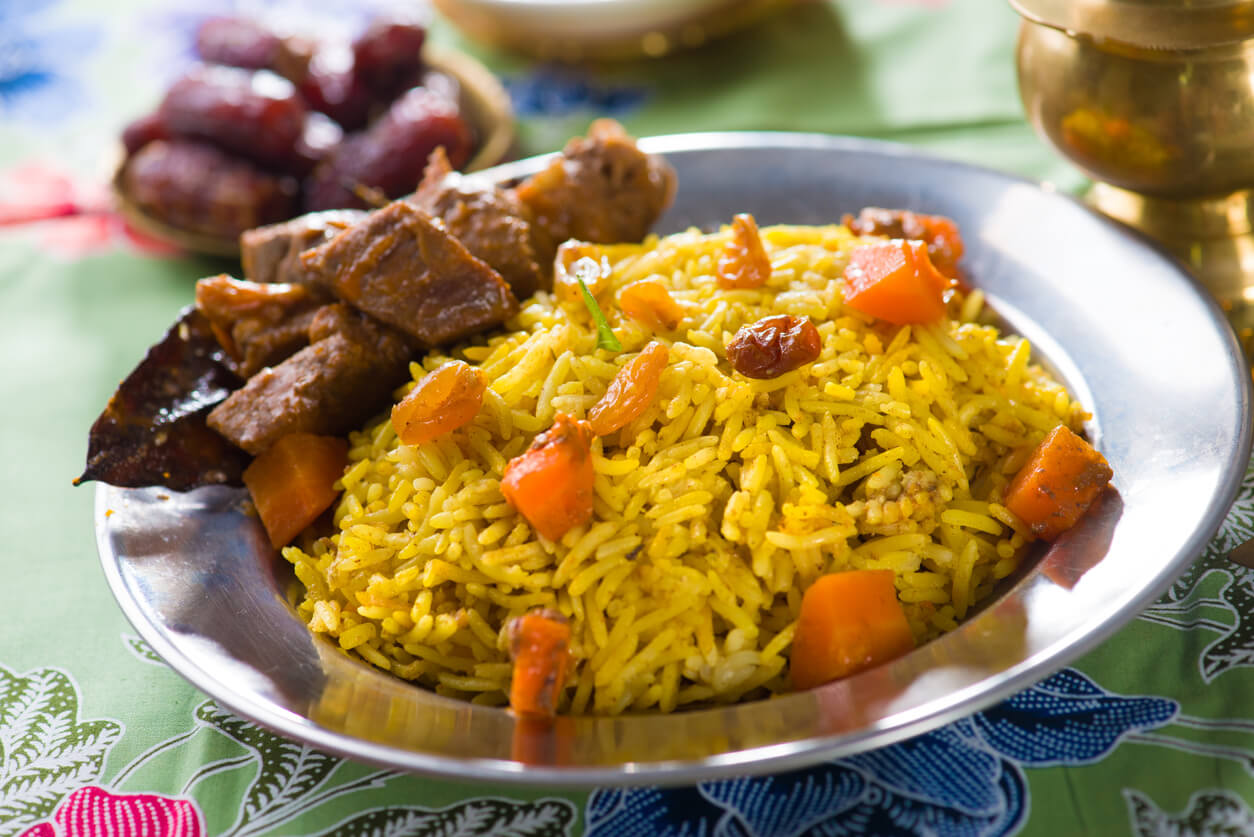 Saudi Arabia has a rich cuisine with lots of spices. You can find something to your liking among the varied tastes. Here is a list of things to check out while in Saudi Arabia.
Traditional Dishes

Kabsa

Khmer

Markook

Aseedah

Harissah

Mabshoor

Manthoo

Roz Bukhari

Muhallebi

Basbousa

Umm Ali

Jareesh

Haneeth

Hininy

Mutabbaq

Sambusak

Saleeg

Dates Mohalla

Madfoon

Mandi

Jalamah
Where to Eat?  

Sea Food: Golden Lobster / Jeddah

Sea Food: Ocean Basket / Jeddah

Lebanese Cousin: Byblos Restaurant / Jeddah
Shopping in Saudi Arabia: Best Souvenirs to Buy

Saudi Arabia is famous with several products. Tourists and visitors can buy varied items from this country. World best perfumes and fragrances, called Ithar, is one of them. Also, world best high-quality dates, such as Ajwa, Sukkari, Safawi, Mabroom, Saggae, are in Saudi Arabia. Traditional dresses, abayas, and gold take attention of tourists, too. Cameras and other electronic devices are popular, due to their attractive prices, as well.
Things to Know Before Visiting Saudi Arabia 

Saudi Arabia is 99% Muslim country, and the country is ruled by Islamic laws. 

Abayas, a black, lightweight cloak that drapes over your clothing, are mandatory for women without any exception to cover themselves in the country. 

Women have to travel with a male family member.

There are public places that women and men must stay separated. Even in busses and lifts.

Public displays of affection including hand-holding, are forbidden, including holding your spouse.

Women are not allowed in the gym.

Exercising, dancing, or singing in public are forbidden for women.

There's a national ban on photographing palaces, government buildings, and mosques. Besides these, taking a photograph of a local is accepted as street harassment.

Playing music in public areas is also forbidden.

Even if you are not Muslim, you are expected to respect and abide by the rules of Islam. Worshipping any religion other than Islam publicly is forbidden, as well.
Nightlife in Saudi Arabia 

Saudi Arabia is ruled by Sharia. As a result, there is no nightlife culture. There are no legal nightclubs in the country, and no bars serving alcohol. Although drinking, and dancing are not an option, there are many malls and varied restaurants to be visited.
Holidays and Celebrations

Eid Al Fitr

Eid Al Adha

Arafat Day

Milad Al-Nabi - Prophet's Birthday

National Day - September 23
Festivals in Saudi Arabia 
Hala Jeddah Festival - Jeddah

Janadriyah National Festival - Janadriyah near Riyadh

Riyadh Spring Festival - Riyadh

Souq Okaz - Taif
Visa Requirements 

Most countries citizens have to obtain a visa to travel Saudi Arabia. The visa application should be processed through visa offices for tourists. Visitors should apply to the authorized agencies for Hajj or Umrah trips. If the travel purpose is official, no visa charge is demanded by the embassy.  
FAQ About Saudi Arabia  

What is the legal name of Saudi Arabia?
It is officially called the Kingdom of Saudi Arabia.
What should I wear in Saudi Arabia?
Men should wear conservative clothes. That is, no sleeveless shirts, no shorts are allowed. Sportswear can be worn at men-only fitness facilities by men. Women must wear an abaya and carry a scarf that can be used to cover the hair in public areas by women. Sportswear can be worn at women-only fitness facilities.
Can I use credit cards in Saudi Arabia?
It is common to use cash in Saudi Arabia. However, credit cards are accepted by major chain hotels, department stores, and some hotel restaurants.