Public Transportation in Georgia
You can use public buses, small buses, metro and taxis to get around in the cities. In a public bus, the fare is paid in cash and costs relatively low. Metro is only available in Tbilisi with two lines and tickets are available in every station. Small buses cover many areas in city centers.
They do not have fixed stops on the route, pick-up and drop-off is made on demand and fare is paid in cash.
Transportation from Tbilisi International Airport to City Center
Tbilisi International Airport is located 17 kilometers away from the city center. You can get to the city center with public bus, train or taxi.
Public bus line 37 is located in front of Arrivals Hall and available 24/7. The trip costs 0.50 GEL.
The train network is newly implemented into the airport and only available in 7.55 AM and 4.55 PM. The trip approximately takes 40 minutes and costs 0.50 GEL.
There are also many airport taxis available in the airport 24/7 with fixed fares to specific routes. The trip to the city center from the airport approximately costs 40 GEL.
Places to Visit in Georgia
Georgia is located on the southern border of Russia and eastern shores of Black Sea. Its natural beauties, cultural heritage and history are making the country the one of the most popular touristic locations in its region. Tbilisi is the most popular tourist city of the country and also its capital, has amazing historical monuments that are sure to amaze you. Georgia is home to the spectacular nature of the Black Sea and Caucasus combination. The country is quite rich in terms of tourism with all its values.
Tbilisi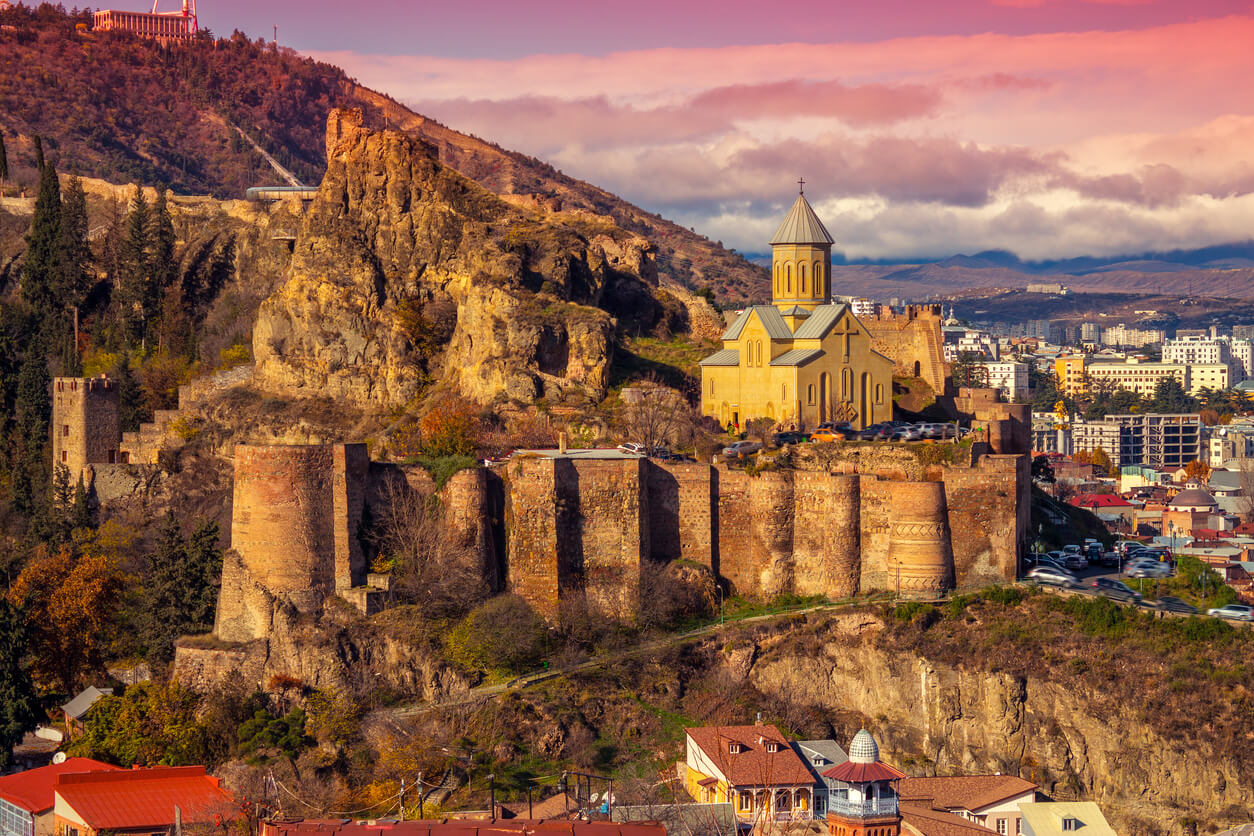 Tbilisi is the capital city of Georgia and is the cultural, economic, and historic center of the country. Old Town, The Holy Trinity Cathedral, Mtatsminda Park, The Mother Statue, and Tbilisi Reservoir are the most popular attractions in the city. 
Batumi
Batumi is the most important port city of Georgia and attracts millions of tourists every year. The city is famous for its vibrant social life, amazing beaches, and spectacular natural beauties. Batumi is also home to many spectacular landmarks such as Astronomical Clock, Alphabetic Tower and St. Nicolas Church.
Where to Stay in Georgia?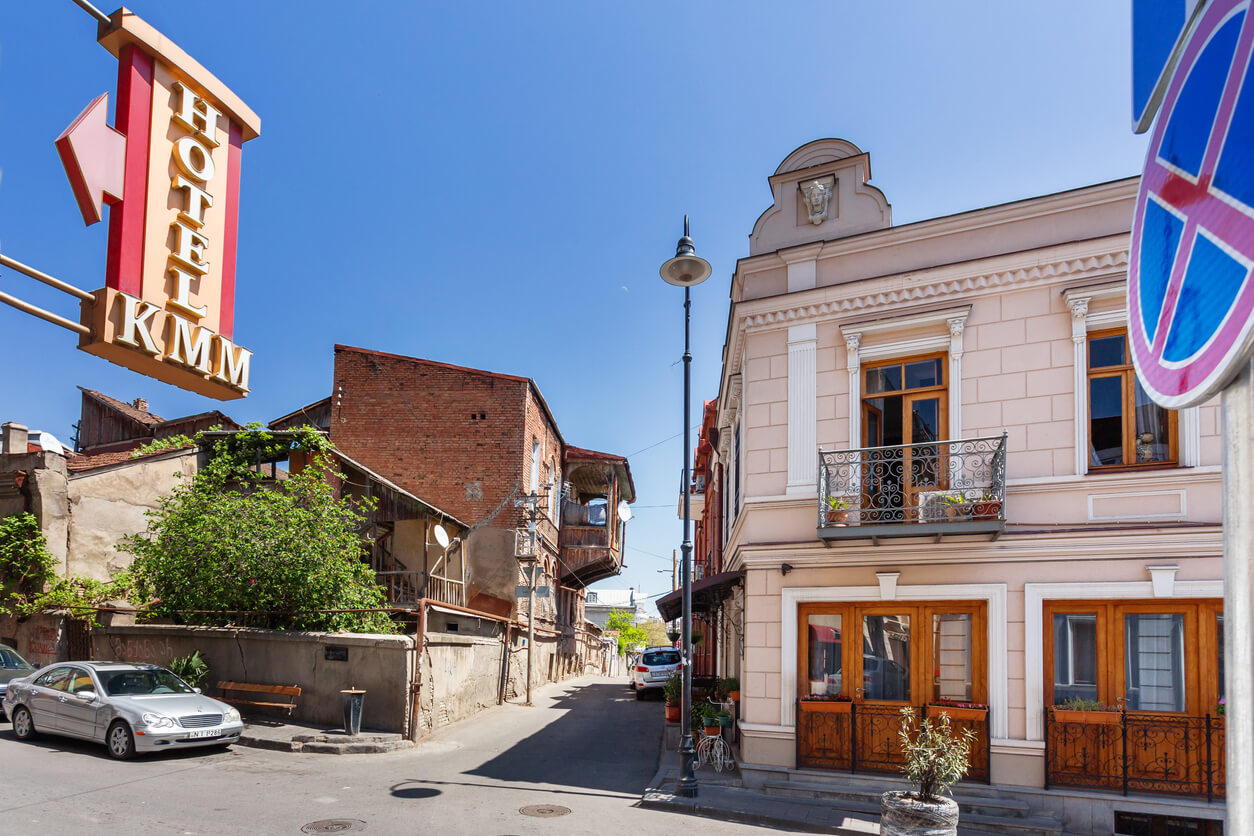 Tbilisi is one the most popular destinations of its region and offers many accommodation options to its visitors.
If you are in Tbilisi for the first time, it is recommended for you to stay in hotels located around Shota Rustaveli Avenue since you will be walking distance away from most of the cities main attractions. Also, you can engage with the everyday life of the locals. 
If you are looking for a calmer vacation, it would be best for you to stay in hotels around Chargali Street since you will be walking distance away from the Tbilisi Reservoir.
What to Eat in Georgia?
Georgia has a unique kitchen with amazing recipes that mostly consists of pastry, corn, meat, and vegetables. 
Khinkali
Khinkali is a special Georgian dumpling and its main ingredients are varying with the region. The traditional khinkali contains minced meat, onions, chili pepper, and cumin. "ShemoikhedeGenatsvale" in Batumi is one of the best restaurants in the city that serve traditional khinkali as well as other Georgian recipes.
Kharcho
Kharcho is the renowned soup recipe of the country. The soup contains beef, rice, walnuts, and special tomato sauce. "Barbarestan" is one of the best restaurants in Tbilisi that serves traditional kharcho. 
Shopping in Georgia: Best Souvenirs to Buy
Minankari jewelry, blue tablecloths, ceramics, scarves, tea, and jam are the authentic Georgian souvenirs that you can buy for loved ones. They are available in many local vendors that are scattered around populated areas.
Things to Know Before Visiting Georgia
Turkish Lira is commonly accepted in Batumi.

Batumi and Tbilisi are bicycle-friendly cities and there are many places to rent them.
Nightlife in Tbilisi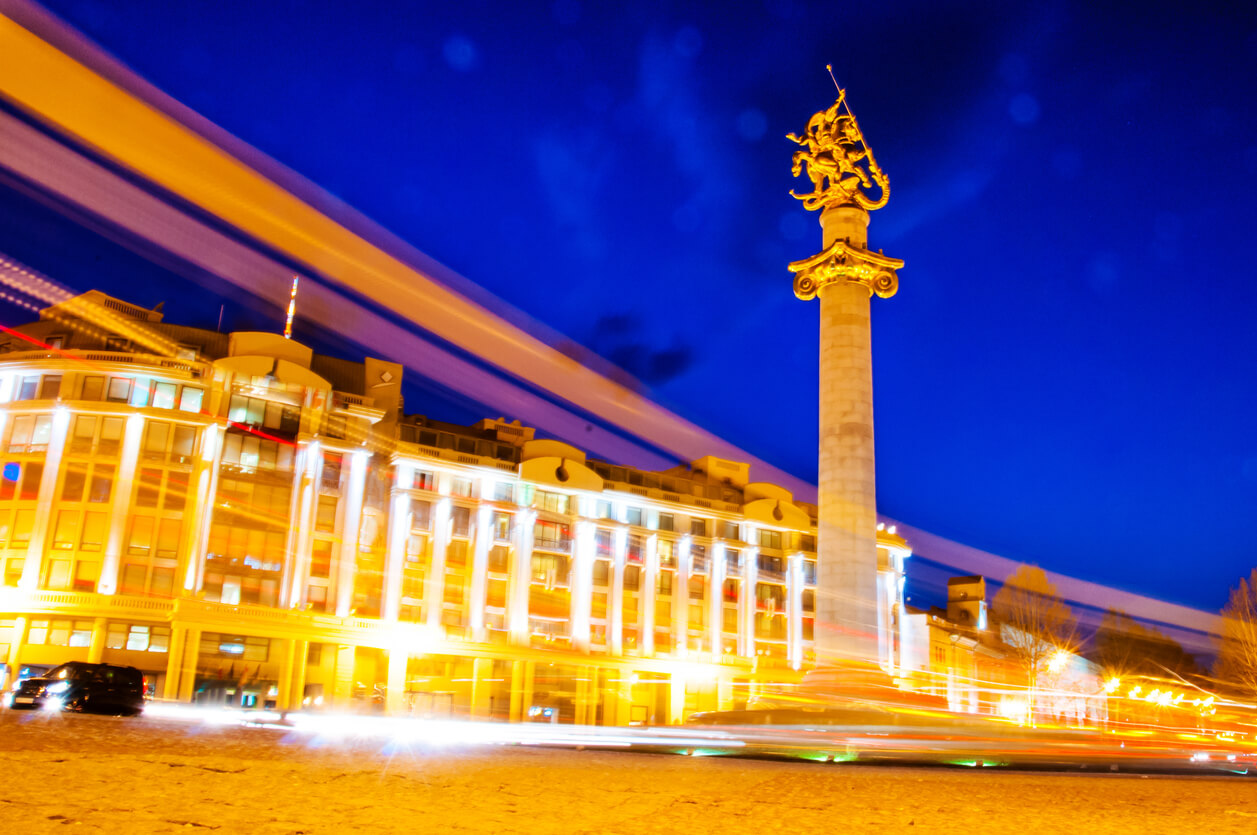 Tbilisi does not have a diverse nightlife scene but has many great bars that are open after midnight. Most of them are concentrated around ShalvaDadiani and LadoAsatiani Streets.
Holidays in Georgia
Some religious days are subject to change every year such as Easter Holiday or Eid Al Fitr (End of Ramadan).
1

st

and 2

nd

of January – New Year's Day and Holiday

7

th

of January – Orthodox Christmas

19

th

of January – Orthodox Epiphany

9

th

of April – Day of Unity

26

th

of April – Orthodox Good Friday

27

th

of April – Holy Saturday

28

th

and 29

th

of April – Easter 

9

th

of May – Day of Victory 

12

th

of May – St. Andrew the First-Called Day

26

th

of May – Independence Day

28

th

of August – St. Mary's Day

14

th

of October – Day of Sveticxovloba

23

rd

of November – St. George's Day
Festivals in Georgia
Tbilisi International Film Festival (December, Tbilisi)

Tbilisi Jazz Festival (July, Tbilisi)

Tbilisi International Festival of Theatre (July, Tbilisi)
Visa Requirements
Those who want to visit Georgia, which is one of the most touristic countries of the Caucasus, also have the option of obtaining an online visa, such as e-visa. After you apply online, you can enter the country with a certificate and stay in the country for 30 to 90 days. Georgia also allows many countries to enter with their own electronic identification cards. You can click on this link to see the list of nationalities that Georgia offers e-visa and other country lists with different visa application requirements. 
FAQ about Georgia
Do people in Georgia understand English? 
No, most local people don't understand English thoroughly except for younger generations and tourism employees.
Is Georgia an expensive country?
No, most of the country has relatively cheap options regarding accommodation, food & drinks and transportation.
Is tap water drinkable?
Yes, tap water does not pose a health risk in urban areas. 
Is Georgia safe?
Yes, Georgia is a fairly safe country with low crime rates. However, visitors should be cautious about pickpocketing in various means of public transport and in crowded areas.